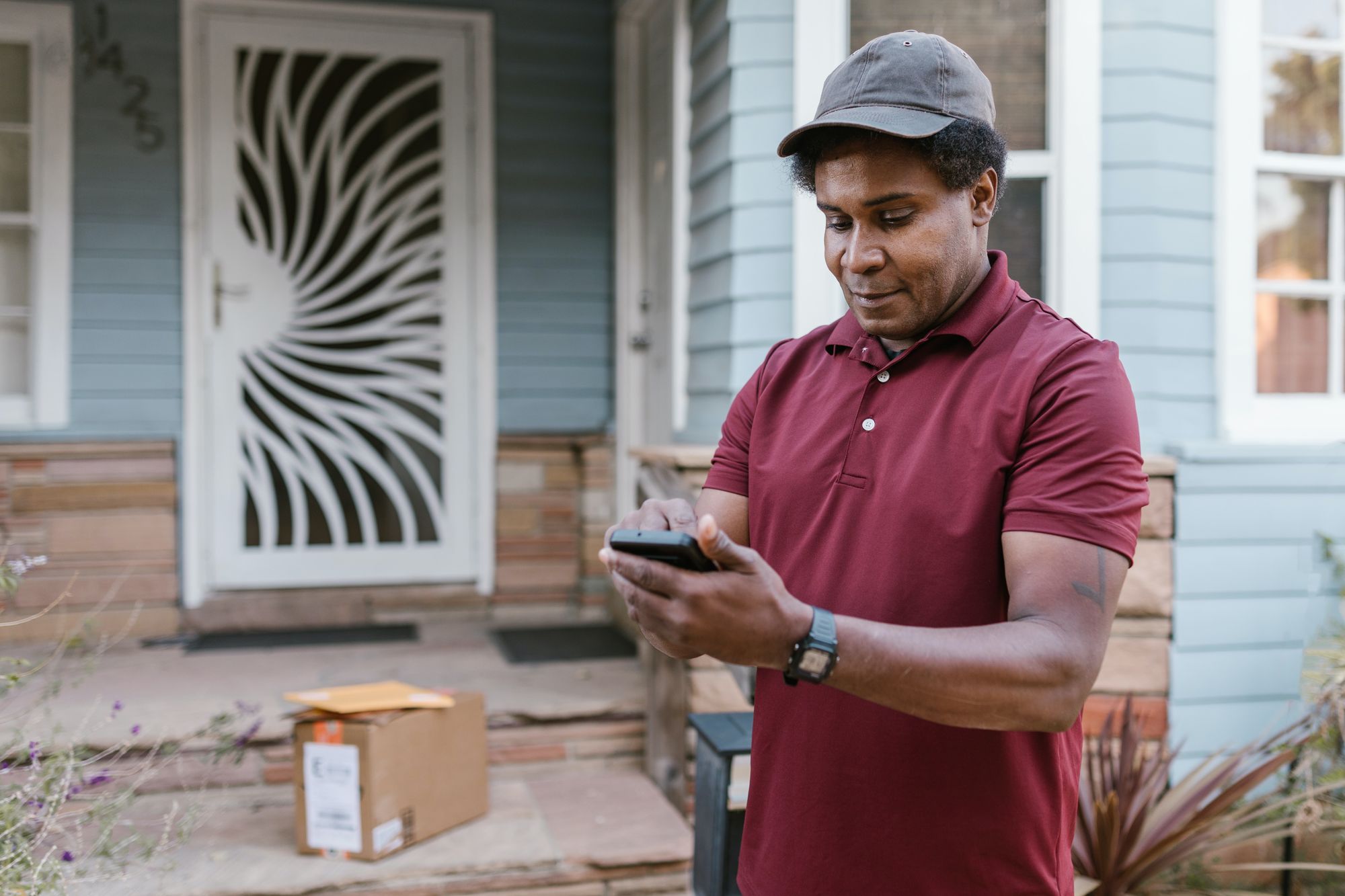 The last mile is the most challenging and costly part of the entire logistics process as companies strive to overcome bottlenecks and deliver items on time.
Furthermore, the pandemic only accelerated an already changing consumer buying behavior. Today's consumers now expect fast, free delivery whether they're ordering a prescription, a bouquet of flowers, or a 3-course meal.
In this guide, we're going to explore which industries use last mile delivery software and help you choose the best last mile delivery logistics solution for your business.


What Is Last Mile Delivery?
Last mile delivery refers to the final step of the delivery process when you ship a parcel from a distribution center to its final destination, which, in most cases, is a personal residence.
It's the most critical step in the delivery process as consumers expect to receive products quickly. It's also the most expensive step for businesses.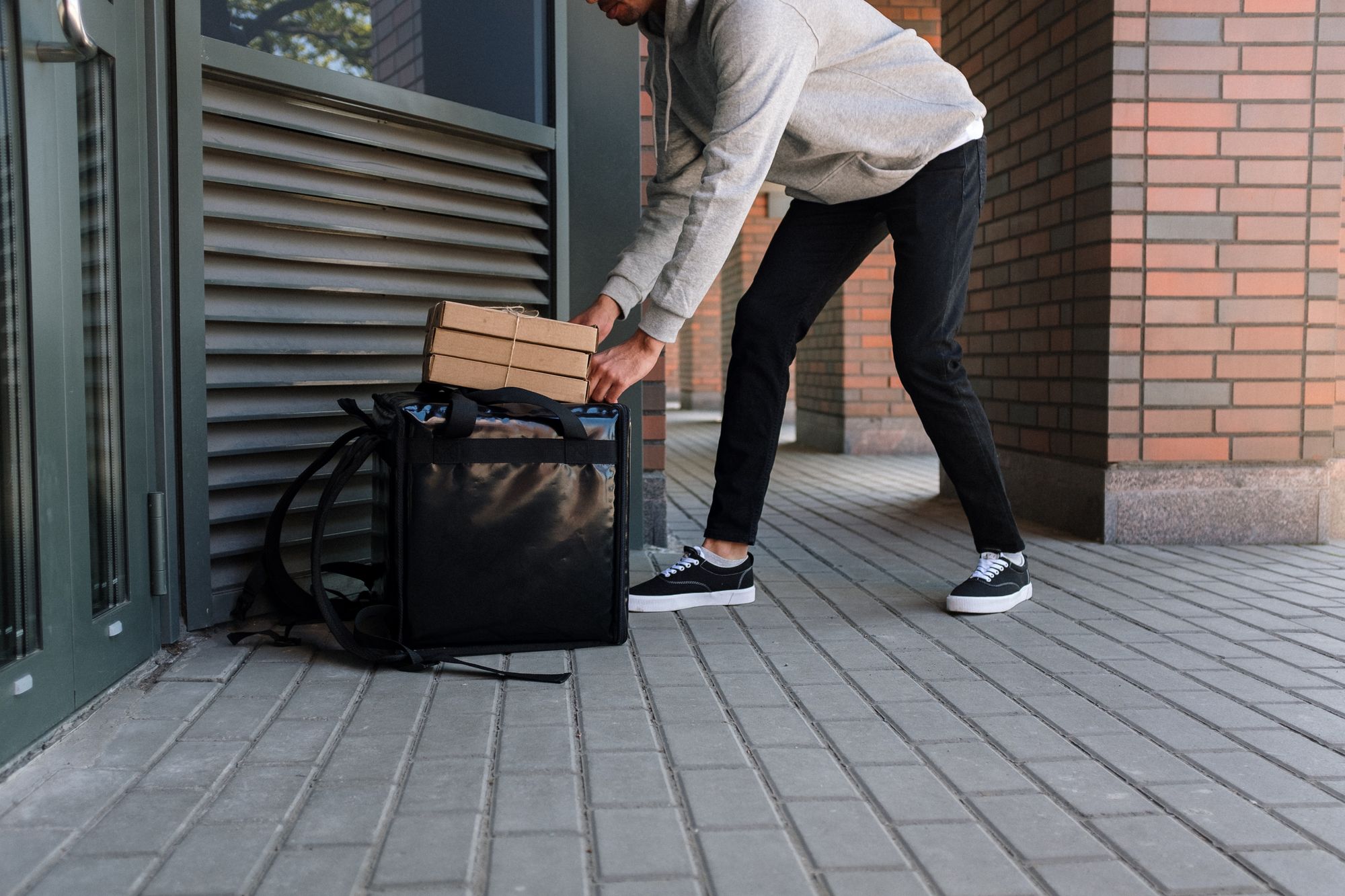 Which Industries Use Last Mile Delivery Logistics Solutions?
Although this is not an exhaustive list, these are some of the primary industries that use last mile delivery logistics solutions.
Pharmacy
Gone are the days when you visited your local pharmacy or a pharmacy chain like Walgreens. As with so many industries, the pandemic forced pharmacies to directly reduce footfall and deliver medications.
Customers now prefer and, in some cases, require prescription delivery. Although home delivery has its benefits, such as …
Managing inventory accurately.
Reducing return rates (when patients don't pick up their prescription).
Freeing up pharmacists' time for consultations.
… it also has its challenges.
Pharmacies need low overhead costs, compliant software, and responsive, reliable customer support to protect their customer base and brand. They can partner with a third-party courier/logistics company or operate in-house delivery.
For instance, Rx Delivered Now's software platform complies with federal and state-by-state regulations. Plus, patients can trust their pharmacist to deliver their medication on time.
Construction
The construction industry relies on last mile delivery logistics solutions to get building materials on site.
Contractors and construction site managers use last mile construction materials delivery software to improve job scheduling by matching materials to craftsmen and ensuring drivers locate their site efficiently. Additionally, they don't have to store and secure excess materials.
For example, TOOLBX's all-in-one construction material procurement platform ensures that materials always arrive on time, delivered directly to construction sites on the same day they are ordered.
Cannabis
The cannabis industry is multiplying, with global sales expected to reach $33.6 billion by 2025.
But in the US, not all states allow brick-and-mortar dispensaries, so last mile cannabis delivery is an essential part of business growth.
During the pandemic, cannabis firms ramped up their curbside pickup and home delivery services by 300%.
Small cannabis companies use third-party delivery services, such as Nevada-based Blackbird.
However, larger cannabis dispensaries use their own in-house delivery management software or a logistics software vendor - like Onfleet - to manage last mile deliveries.
Cannabis delivery software helps companies manage drivers, plan routes, fulfill deliveries, and comply with cannabis delivery laws.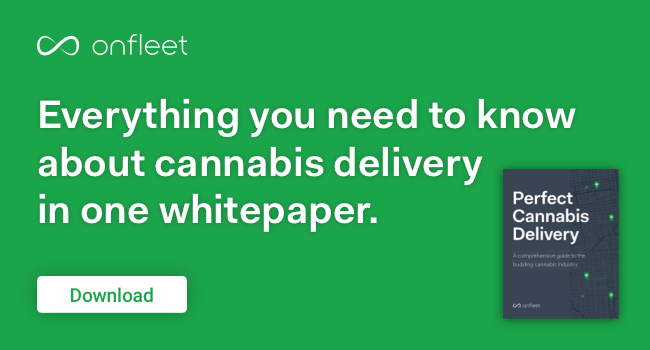 Alcohol
Sourced Craft Cocktails had been a purveyor of B2B craft cocktails for five years, when the COVID pandemic prompted an abrupt shift in their business model. The company went from managing 20 to 30 deliveries a week to 2,000 individual home orders. To manage that new demand, they partnered with Onfleet.
Onfleet helped Sourced Craft Cocktails:
Route, dispatch, and analyze orders.
Delight customers with real-time updates.
Track and communicate with drivers in the field.
Ensure compliance with age verification and proof of delivery.
Keep its partners and customers safe with contactless ID scanning.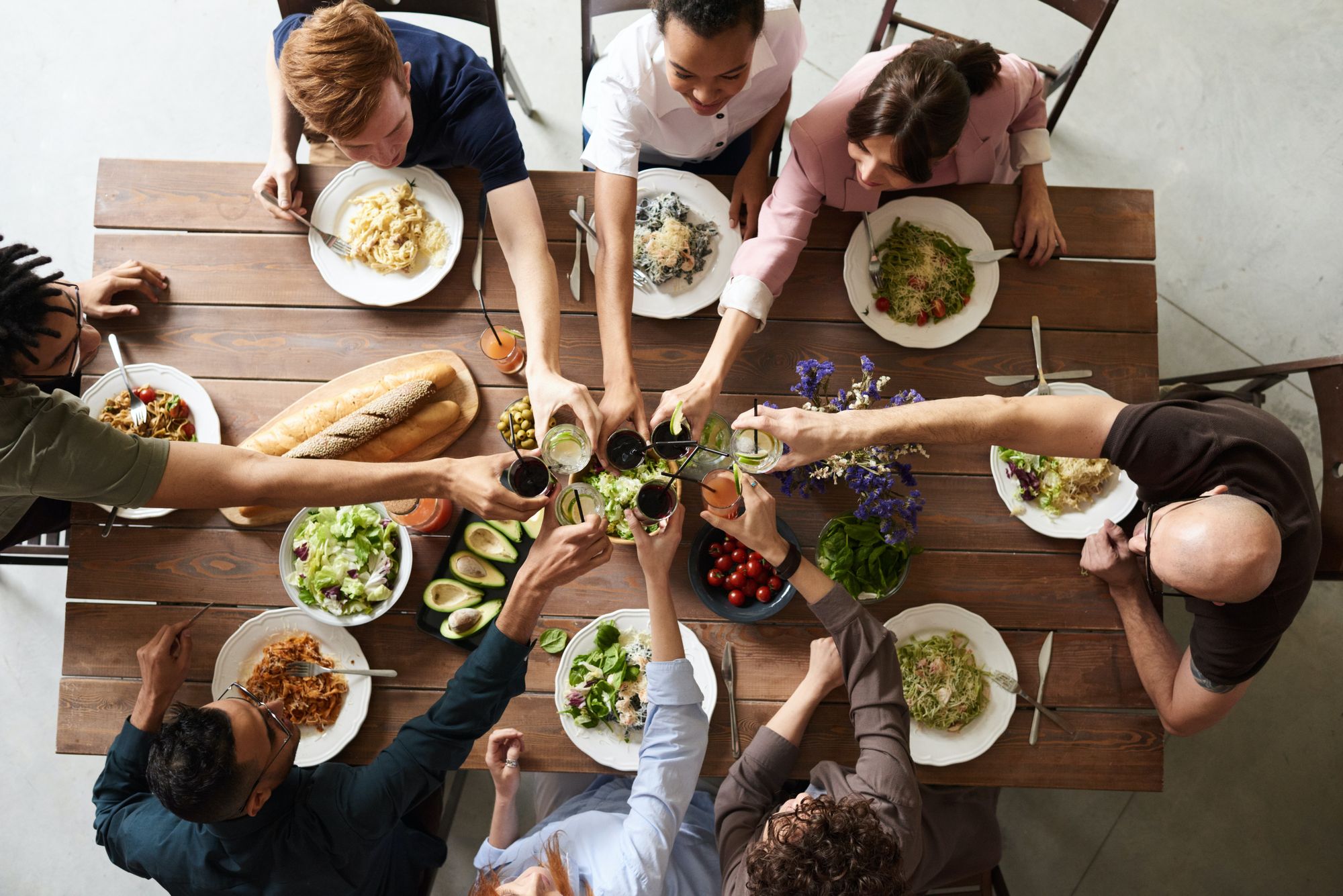 Floral
FTD, Teleflora, or 1-800-Flowers are all established companies that provide floral delivery.
One of the newer players is BloomNation – a marketplace with about 3,500 florists delivering to nearly 5,000 cities across the country. Its powerful ecommerce platform lets customers connect directly with local florists when they search online for flowers via the florist's direct website or the BloomNation marketplace.
BloomNation's ecommerce software integrates seamlessly with Onfleet's developer-friendly API to ensure customers are delighted with their flower deliveries.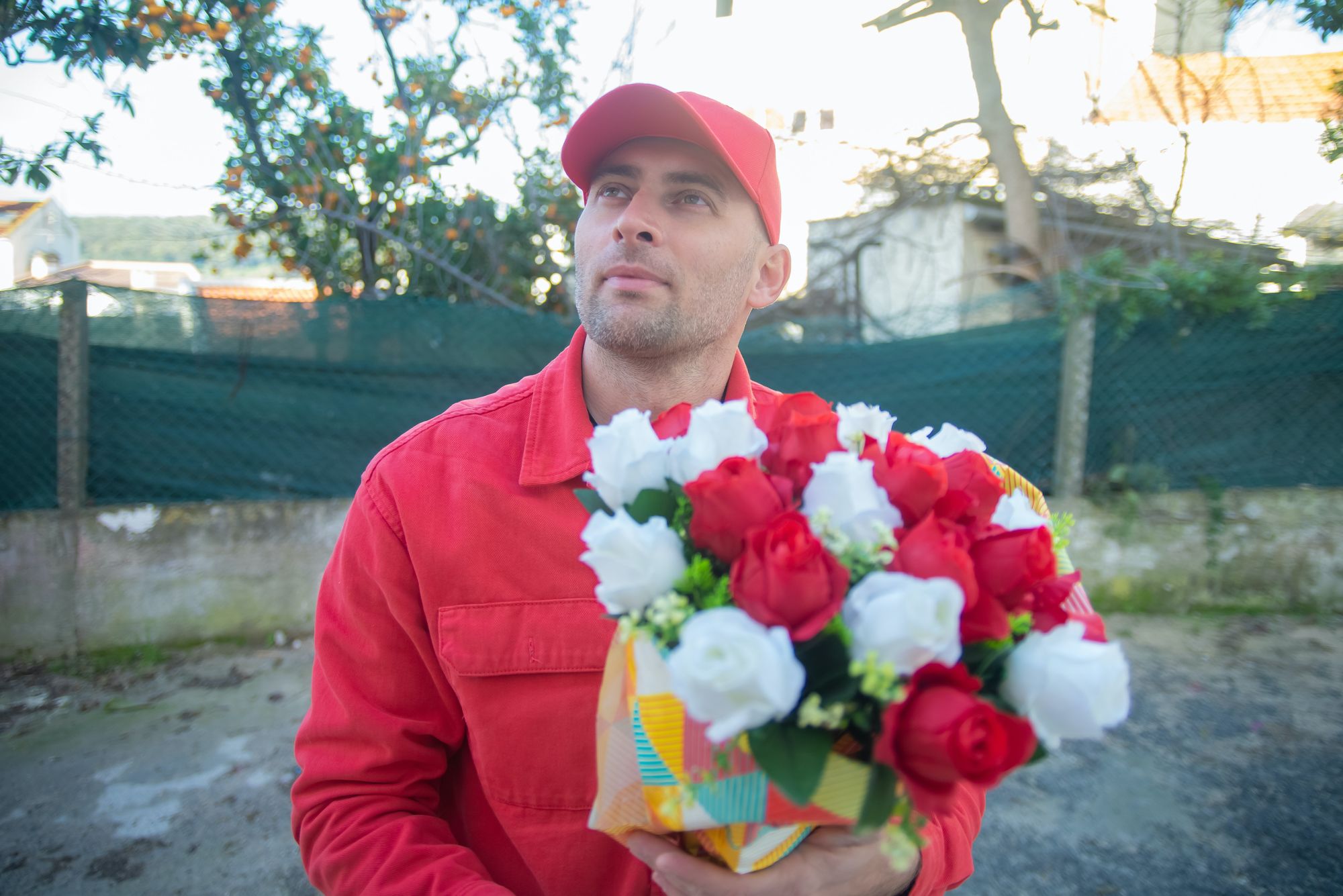 Grocery
United Supermarkets began offering home delivery and curbside pickup in 2016, at at time when they were also expanding into 14 new markets. Leadership didn't heavily market these new services, as they wanted to first be sure they could meet demand. The company reached out to Onfleet for help.
Onfleet helped United Supermarkets e-commerce manager Chris Farr determine that the delivery fleet was capable of handling a 50% increase in capacity and still meeting delivery times. Furthermore, with Onfleet, the company was able to improve route efficiency, cutting fule costs by 45% per year.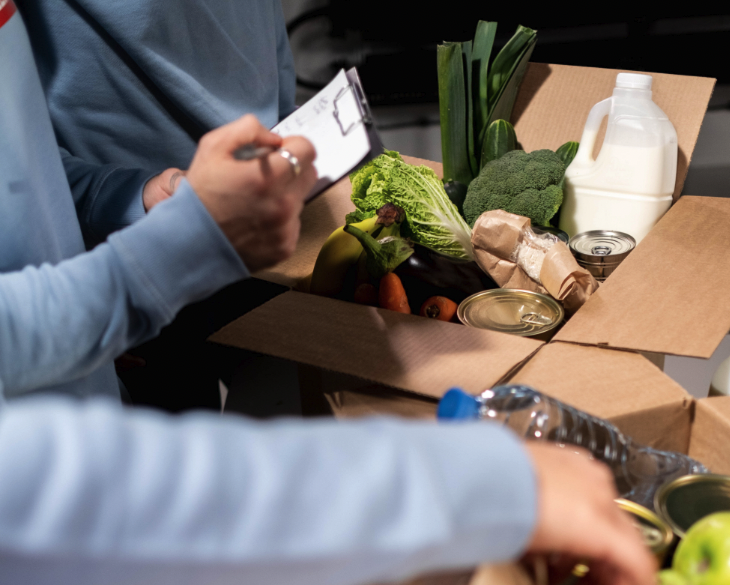 Restaurants
Pre-COVID, most people favored the on-premise dining experience. Since then, many prefer eating in the safety and comfort of their homes.
Restaurants had to change swiftly or risk going out of business. Even if customers could order online, restaurants needed a reliable way of delivering food. And as more restaurants started delivering food, soon there was a shortage of third-party drivers.
Texas-based restaurants Original ChopShop and bellagreen hired their own drivers and partnered with Onfleet for home delivery to boost customer loyalty and maintain lower delivery costs. As a result, they increased direct orders and reduced negative feedback almost immediately.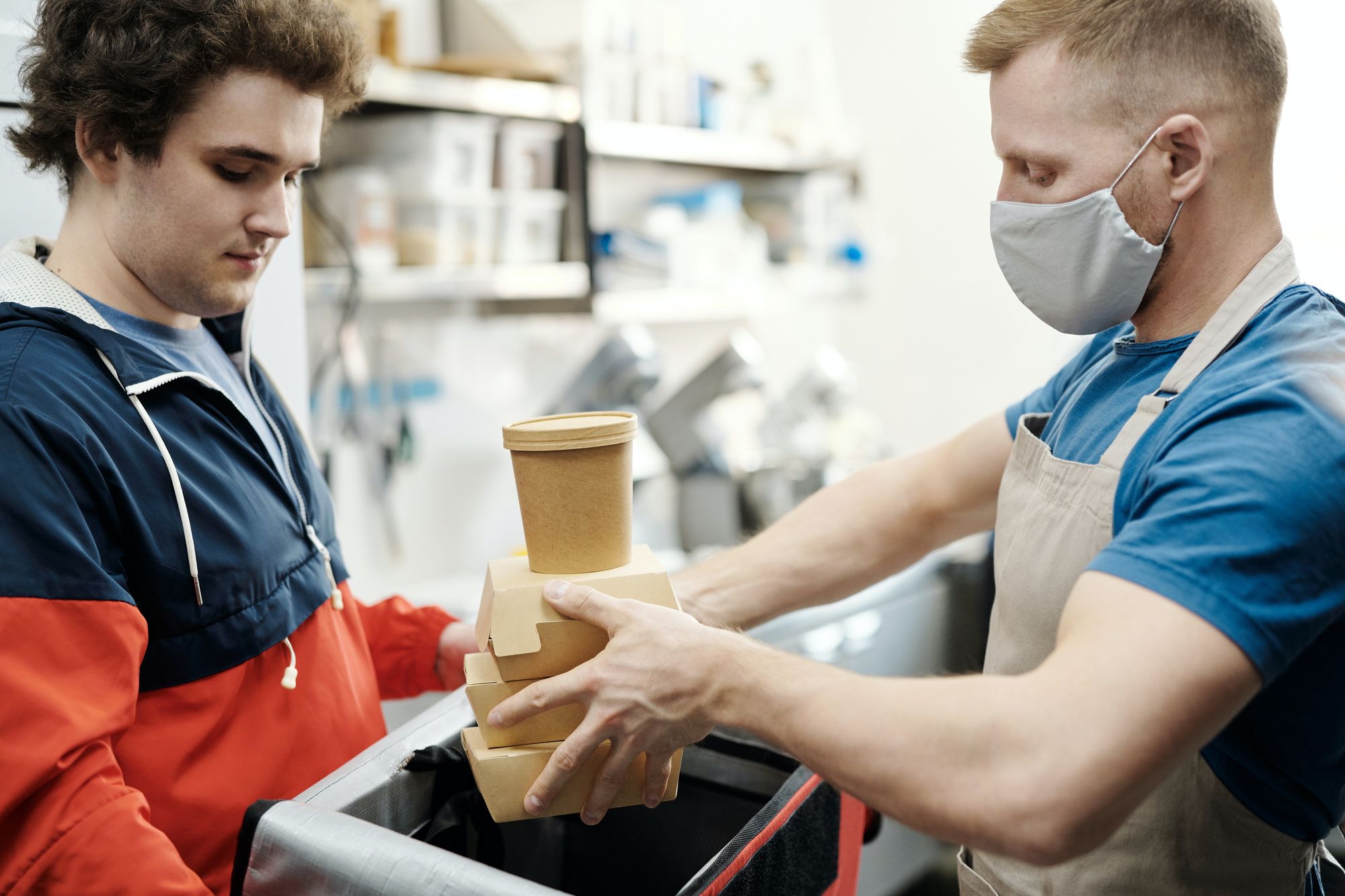 How to Choose the Best Last Mile Delivery Logistics Solution
In this section, we'll look at some of the key features to consider in a last mile delivery logistics solution.
Auto Assignment
The Auto-Assignment feature is essential to any last mile delivery logistics solution. It helps reduce service time and last mile labor costs by assigning the most suitable driver to the right delivery at the right time.
According to ABI Research, the cost savings from an automated dispatch management system could increase profitability by over 12%, optimize vehicle utilization by 13%, and reduce travel time by 15%.
Route Optimization
Route optimization ​​minimizes the delivery time by discovering the fastest and most efficient routes. It considers time, location, capacity, and traffic to produce the most efficient last mile routing options. It also lets you alert your drivers of any last-minute route changes should they need to avoid traffic hold-ups.
The route optimization functionality lets you:
Visualize delivery routes
Cut delivery times
Avoid bottlenecks
Improve customer experience
Reduce fuel and vehicle maintenance costs
Driver & Customer Communication
Keeping drivers and customers in touch throughout the last mile delivery ensures you delight your customers.
First, you can notify customers when the delivery starts, when it's expected, and when it's arriving with automatic SMS updates.
Second, customers can also call or message their driver, dispatcher, or call center to check progress.
Driver Tracking
Dispatchers can see current driver locations and get accurate ETAs for last mile deliveries with real-time driver tracking. This functionality is super helpful if they need to update customers of any potential delays and reset expectations. It also allows delivery managers to replan routes if the initial driver is going to be late back to the depot.
Proof of Delivery & e-Signatures
Proof of delivery and contactless signatures became even more important during the pandemic as delivery firms looked to protect drivers and customers. Onfleet's proof of delivery functionality allows drivers to collect photos, signatures, and barcodes in the field.
Analytics/Reporting
The analytics and reporting features let you track performance and discover key insights, such as the status of deliveries, the ratio of successful to failed deliveries, the performance of the drivers, and usage of resources.
For example, Onfleet lets you visualize delivery success rates, on-time rates, service times, customer feedback scores, distance traveled, and more. You can also segment data by teams, drivers, day, week, and even hour of the day for a complete performance overview.
Using these insights, you can proactively eliminate the chances of delays and missed or failed deliveries.
Feedback Collection
You also want to ensure your last mile delivery logistics solution allows you to collect customer feedback. By integrating a feedback form, you can get a first-hand account of each customer's experience after their delivery.
Customer reviews and ratings help you identify issues and improve your software.
Platform Integrations
Finally, you'll want to ensure your last mile delivery logistics solution can integrate with other platforms, such as ERP or time management software.
For example, Onfleet lets you import CSV or Excel files or use Zapier to connect to hundreds of third-party apps like Shopify and Google Sheets. Alternatively, you can use the developer-friendly API to integrate with your applications.


Get Started With The Leading Last Mile Delivery Logistics Solution
Onfleet is the world's most advanced last mile delivery platform offering you leaner operations, more intelligent decisions, and a delightful customer experience.
It's packed with valuable features, including auto-assignment, route optimization, driver tracking, and feedback collection, and also integrates seamlessly with your existing applications.If you're ready to choose your last mile delivery logistics solution, start your 14-day free trial of Onfleet today.