The number of consumers shopping online is growing rapidly, and with it, the demand for fast, free delivery.
So, to stay competitive, e-commerce companies are constantly looking for ways to improve efficiencies and cut costs in order to fund their shipping logistics. A major player in this movement is a company's last mile delivery process.
In other words, for a company to survive in today's market, they need to find ways to improve efficiency in this area above all others.
Last mile delivery is the final leg of the delivery chain, and the most important part because it's when an item gets transported to its final destination, which is usually a personal residence.
Customers want their items delivered quickly, and for free—or at least for a very small fee. However, the last mile also happens to be the most complicated and expensive part of delivery logistics, which is quite the problem to solve for online retailers.
In this article, we'll take a closer look at the last mile delivery problem, what makes it such a big deal, and discuss five ways to solve it. Plus, we'll touch on a couple of bonus solutions at the end.

---
What is the Last Mile Problem?
The last mile problem is, while customers want shipping that's free and fast, it also happens to be the most expensive and time-consuming part of the delivery process—up to 53% of the total shipping cost, in fact.
With e-commerce giant, Amazon now delivering goods in as little as two hours, companies are searching for ways to deliver their own goods as fast as possible in order to keep their customers happy (and loyal).
What's the biggest challenge with last mile?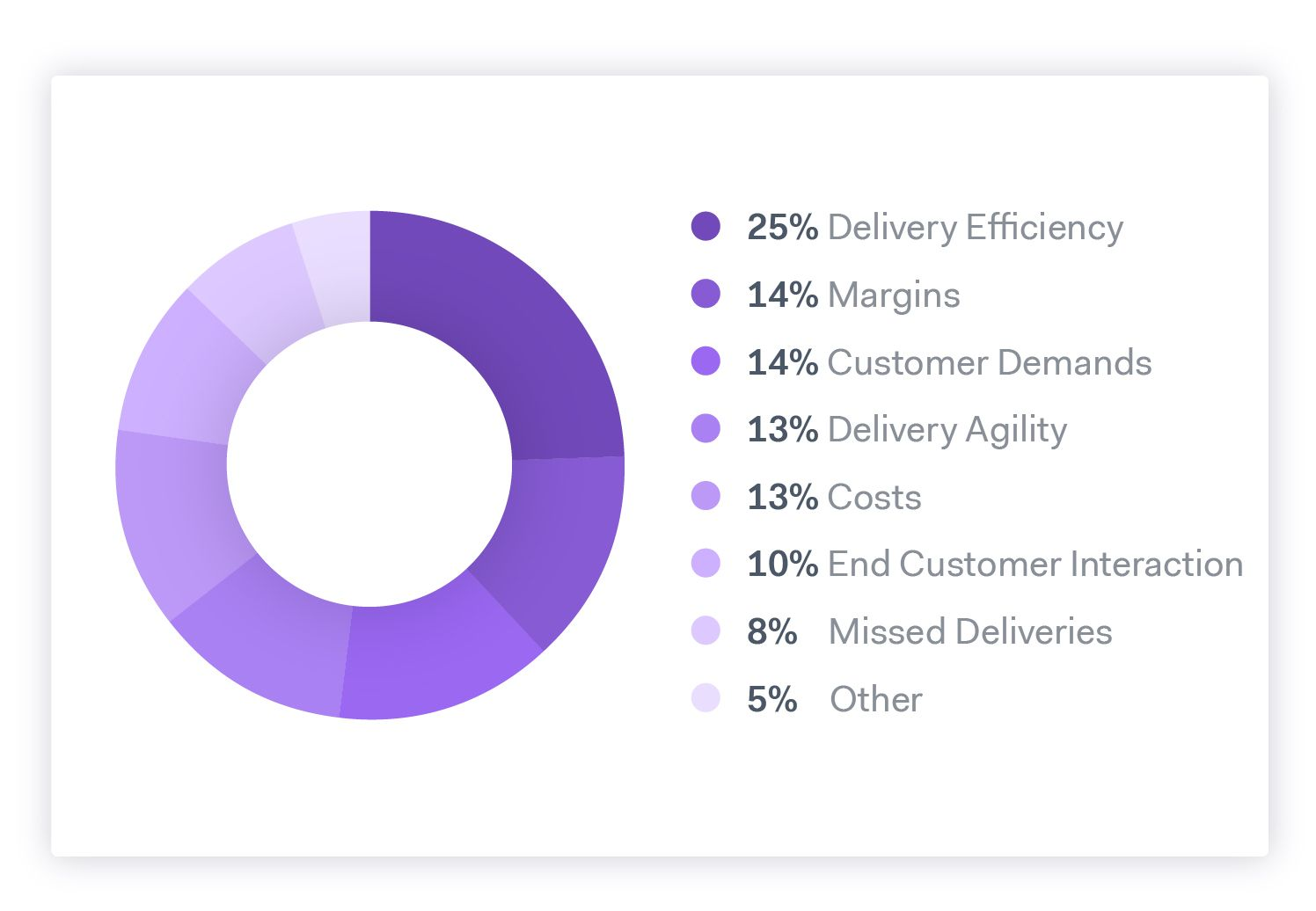 These companies know they need to adapt to survive. This often means absorbing the extra costs to meet consumer demand which, on average, ends up being about 25% of the cost—and this number is only increasing as inefficiencies are becoming more and more costly.
So you can imagine the potential ROI on improving it, especially as the number of shipments across most industries continues to skyrocket.

---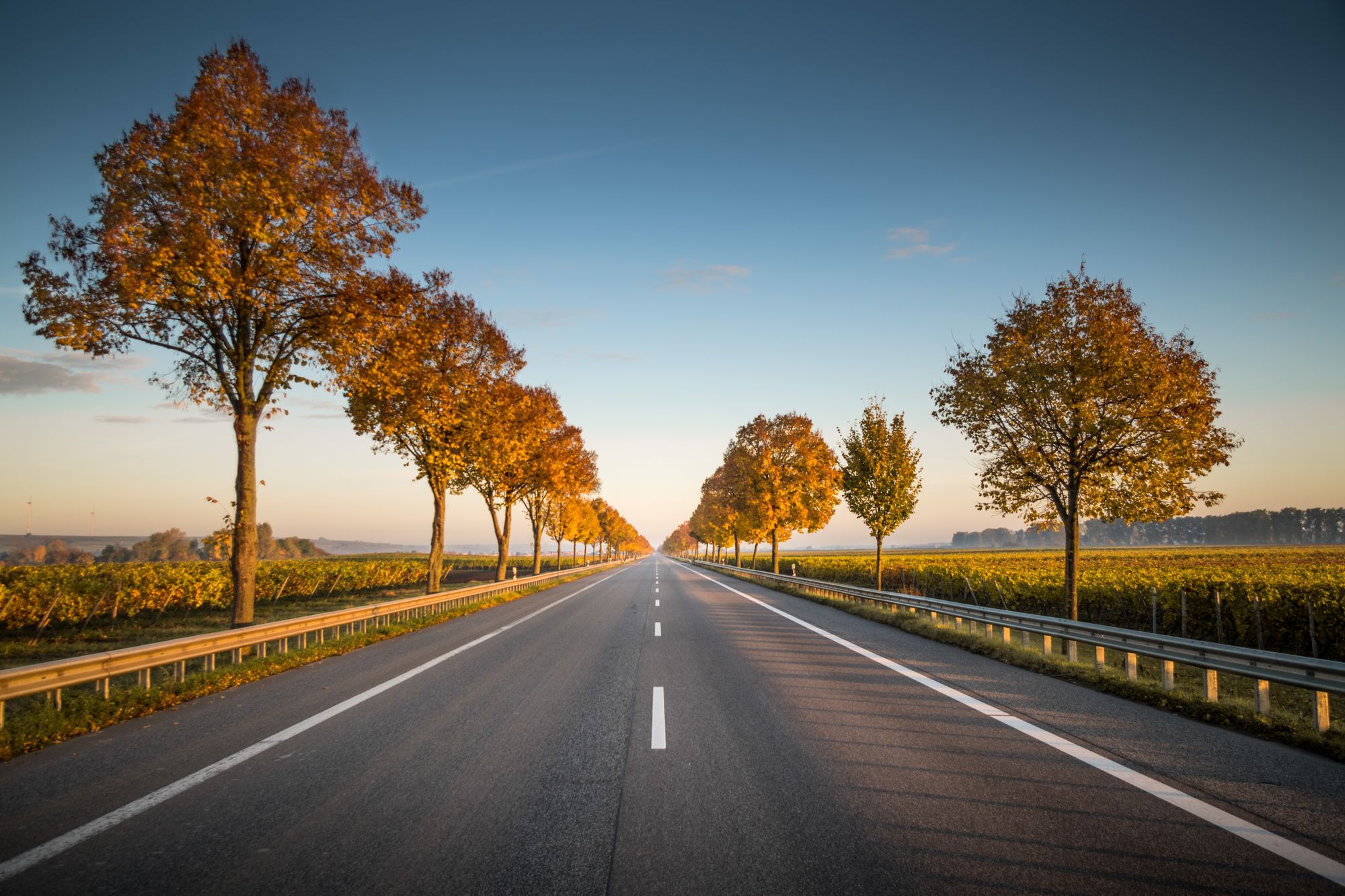 Why is the Last Mile Always the Longest?
There are a few reasons why the last mile takes so long.
For one thing, many companies don't have the proper delivery infrastructure in place, meaning journey time is often longer than it needs to be, routes aren't as efficient as they could be, and the technology used for deliveries is outdated.
Another factor is B2B vs. B2C deliveries. While shipping is expensive no matter what, transporting goods to another business usually isn't as costly as they're likely bulk-ordering high-value shipments.
Delivering to consumers, on the other hand, is usually a lot pricier due to the fuel costs to get to multiple addresses as well as the time spent doing so, and all for relatively low-value shipments.
The latter also has the issue of not having regular business hours, meaning people aren't always home to receive their parcel. This forces the delivery driver to make numerous delivery attempts or drive to an alternative location to leave the parcel for customer pickup.
Then, of course, there are customer nuances like an incorrect address, remote locations, and order returns.
The question now is, how do companies keep up with customer's need for speed? We'll go into how to optimize your last mile delivery process next.

---
5 Ways to Solve the Last Mile Problem
By now we've established that optimizing a company's last mile delivery process is critical to keeping customers happy which, ultimately, determines its long-term survival.
Here are five ways your business can tackle the last mile delivery problem.
1. Improve Customer-Warehouse Proximity
When looking at warehouses, don't just look at rent prices but how close you are to your customers as well. The latter may end up saving you a lot more money in the long-run, minimizing delivery times, cost, and fuel usage.
Your warehouses and fulfillment centers should be evenly spread out to cover more ground and be closer to more customers. Many companies, at a minimum, have an East and a West warehouse, to allow them to goods to customers faster on opposite ends of the coast.
2. Optimize Delivery Routes
Route planning can cut down delivery times dramatically.
Having software plan your routes not only saves time from having to do so manually but because routes are updated in real-time, it can also decrease the number of drivers needed in a day to complete the deliveries.
Onfleet optimizes delivery routes by automatically accounting for time, location, vehicle capacity, and traffic to recommend the most efficient routes. Any updates on traffic that could affect these routes are sent to the drivers via SMS in real-time, optimizing travel time and empowering drivers as well.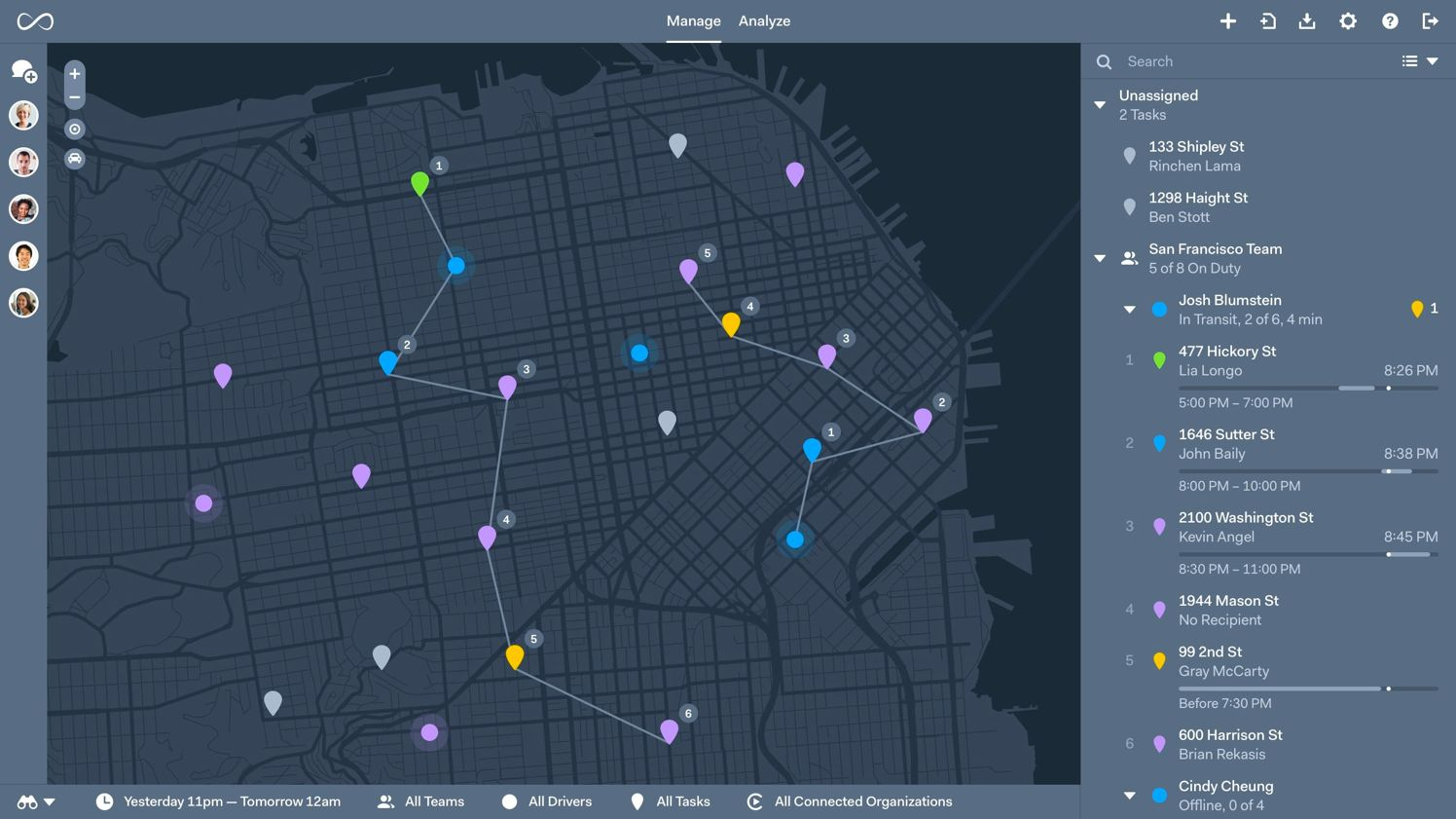 Onfleet's user interface shows you the most efficient delivery routes in real-time.
3. Cut Labor Costs With Auto-Dispatch
Auto dispatch helps make last mile delivery more efficient by reducing service costs associated with dispatch.
Onfleet makes this a cinch by letting you assign deliveries to your drivers automatically. How it works is, it looks at all your drivers currently "active" or on the clock. It then automatically chooses an available driver in proximity to the delivery.
Once the delivery has been assigned, Onfleet will provide the driver with the shortest route they need to travel to get there.
Auto-dispatch has a lot of benefits. Primarily, it means you can't accidentally assign the same thing to multiple drivers, or too much or too little to any one driver. You can set limits, like two tasks per driver for example, which will take them out of the draw for available drivers (even if they are the closest or have the shortest route).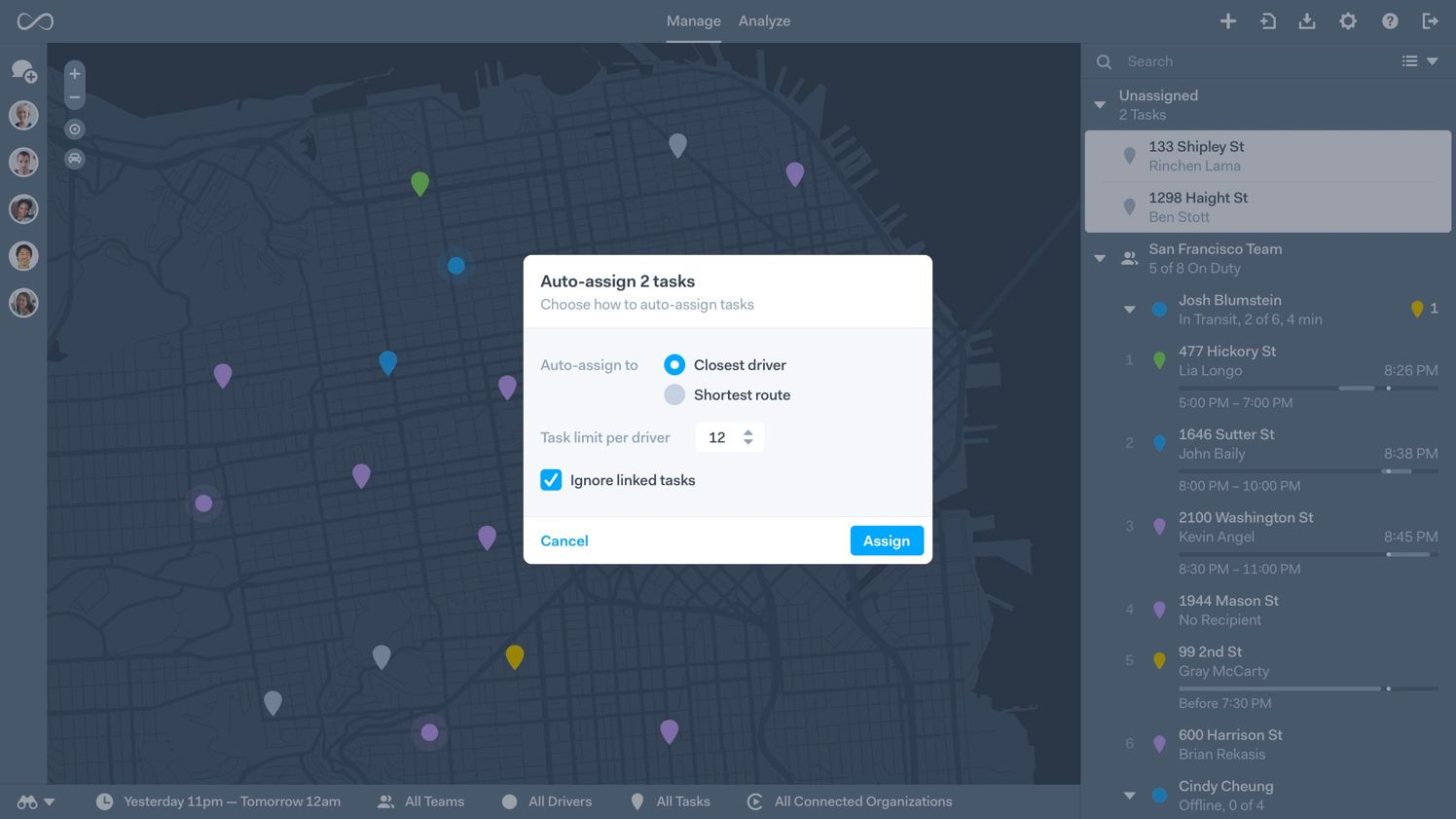 Onfleet lets you auto-assign deliveries based on the closet driver or shortest route.
4. Communicate With Customers
Keep customers informed with regular notifications throughout the delivery process to keep them in the loop with what's happening with their package.
Not only does this benefit the customer, but the driver as well as it helps ensure the customer will be available at the time and place of delivery.
With Onfleet, your customers will not only be able to track their order, but even talk to the driver directly, track the vehicle their package is on with SMS notifications, and be part of a real-time feedback loop.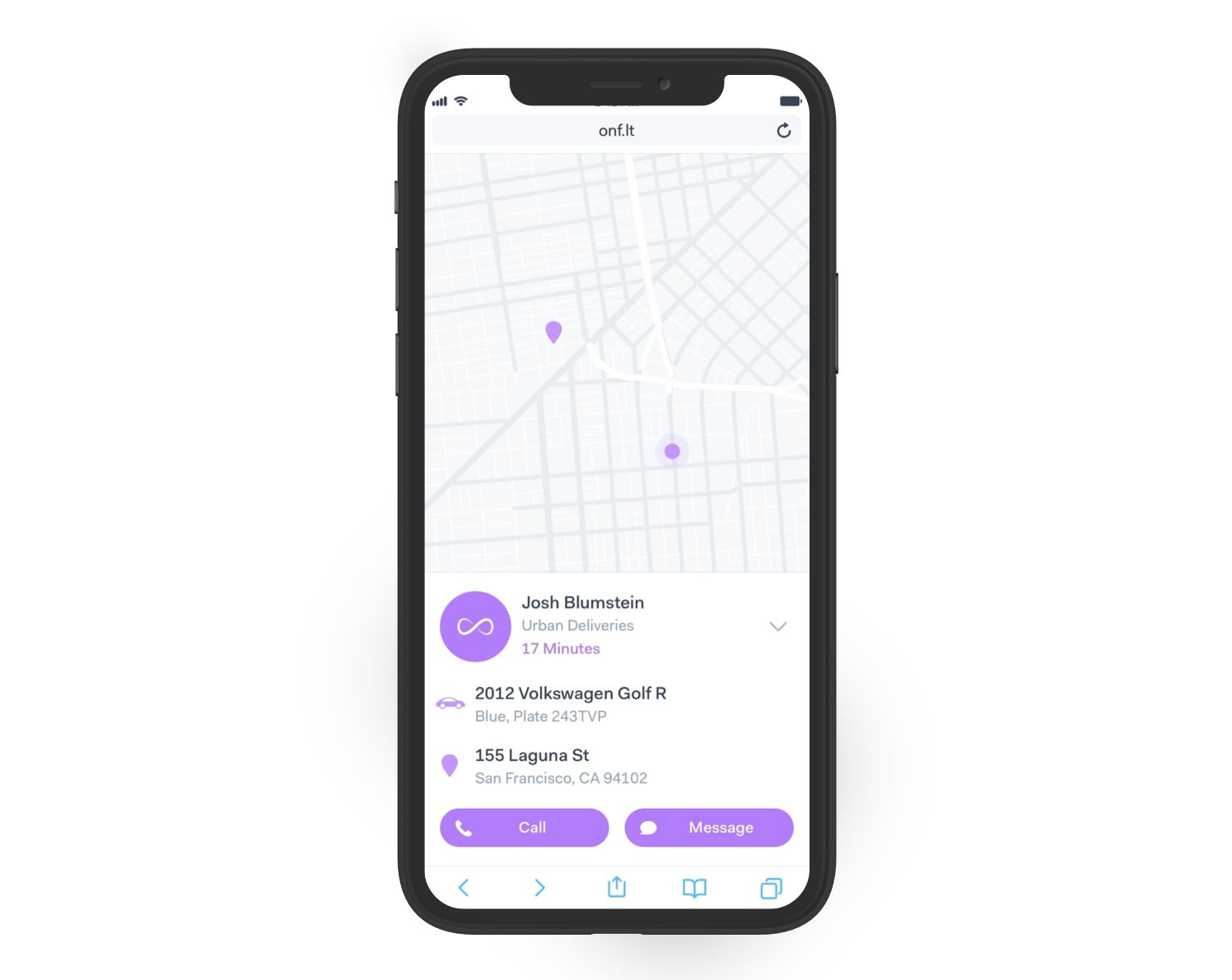 Once a package has been delivered, drivers can provide proof of delivery. Proof of delivery is documentation that verifies an item has been delivered, like a signature from the recipient or a photo of the package being left at the door along with a date and time stamp. Not only does this cover your driver in the event that packages go missing, but it helps prevent fraudulent loss claims as well.
With Onfleet, proof of delivery is made easy. Drivers can complete the entire process via a mobile app, which supports photo collection, signatures, barcode, and notes.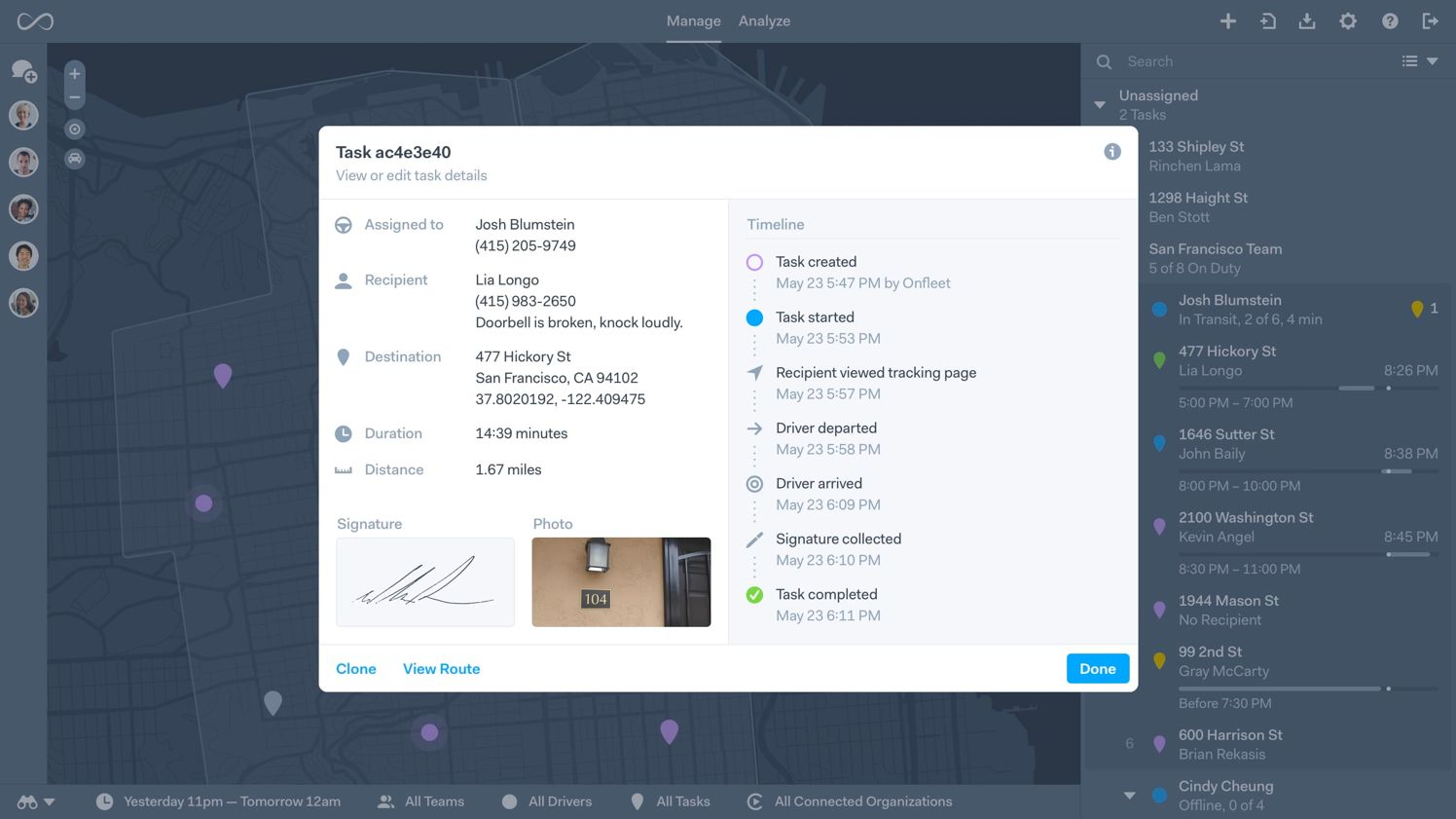 5. Provide Real-Time Delivery Tracking to Customers
E-commerce companies can't get away with not providing tracking numbers to their customers anymore. It's a must.
Otherwise, customers will be contacting your customer service team to inquire about each and every delivery, which will quickly ramp up other costs that could be avoided by simply providing tracking information in the first place.
While most tracking numbers tell you which city a parcel is in, or the time it got dispatched for delivery, modern delivery software takes this a step further, allowing you to share updates on deliveries with customers in real-time.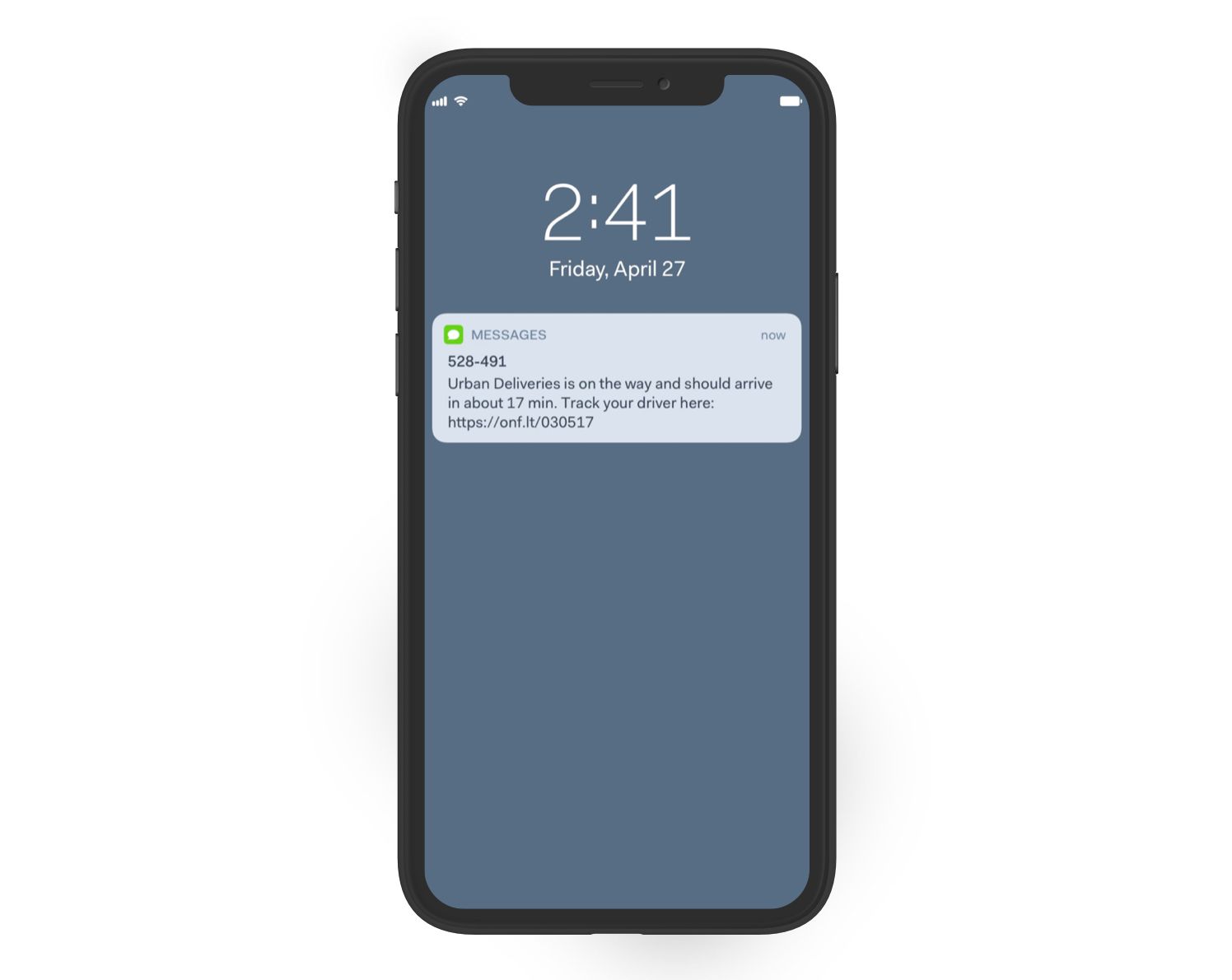 ---
Other Strategies Gaining Traction
As you can see, a delivery management platform like Onfleet can provide an out-of-the-box solution to your most pressing last mile problems.
Here are a couple of bonus strategies quickly gaining momentum in the last mile delivery space.
Set Up "Lockers" for Customer Pickup
Offering a pickup option through lockers eliminates some of the pressure on your last mile delivery process, shifting some of the accountability to your customers.
It can also drastically reduce the number of time drivers spend on the road as they only need to go to a few select locker locations versus several residential addresses.
This time savings is twofold, as oftentimes when people don't answer the door to receive the package, the package is taken to a nearby checkpoint for pickup or delivery is re-attempted the next day.
Amazon is already using this tactic, with lockers in a number of commercial spots like malls, post offices, and other easy-access locations. Customers have a unique key or access code which lets them open their locker and ensures safe, secure delivery of their parcel.
Launch a Fleet of Autonomous Vehicles
(Also known as drones.)
This one's still quite the work in progress, but if perfected, could be a game-changer in the last mile delivery space.
Not only would it make delivery way faster, but it also would save a whole lot on fuel costs, reduce the environmental impact of delivery vehicles, and bypass all traffic as there's no traffic in the sky!
The biggest obstacle with this option is air zoning issues and bylaws regarding unmanned flying devices, particularly in urban places.

---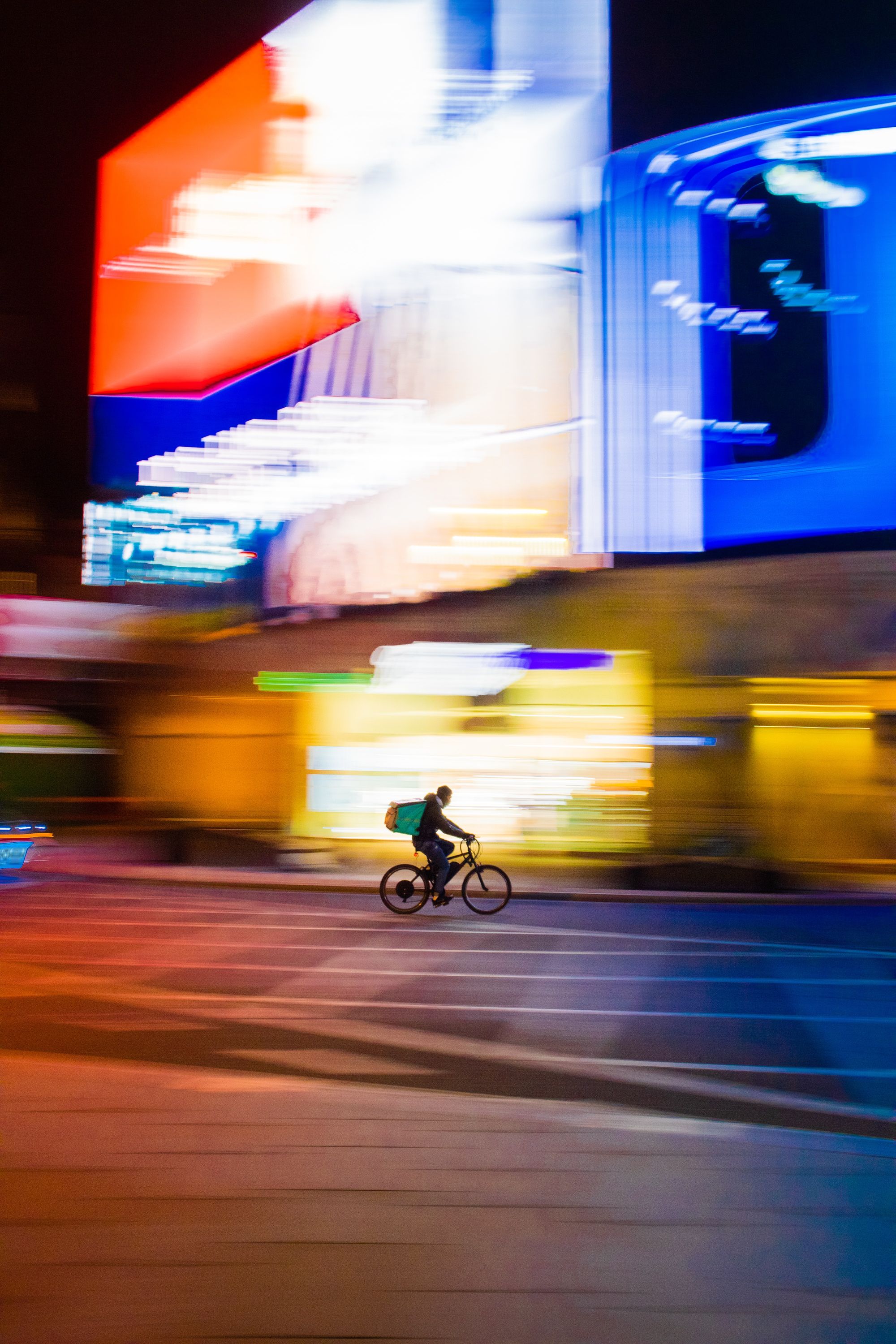 The Last Mile Doesn't Have to Be a Problem
Last mile delivery will likely always be the most complex step of the shipping process. Investing in delivery management software will help ensure you stay on top of the rapidly-changing space, keep your customers happy, and promote long-term company success.
Ready to jumpstart your deliveries with Onfleet? Get in touch with our sales team or start your 14-day free trial today.
---
Thanks for reading! Can we ask you a quick question to improve our content?
*Don't worry, this optional survey will not trigger a sales call* 💜