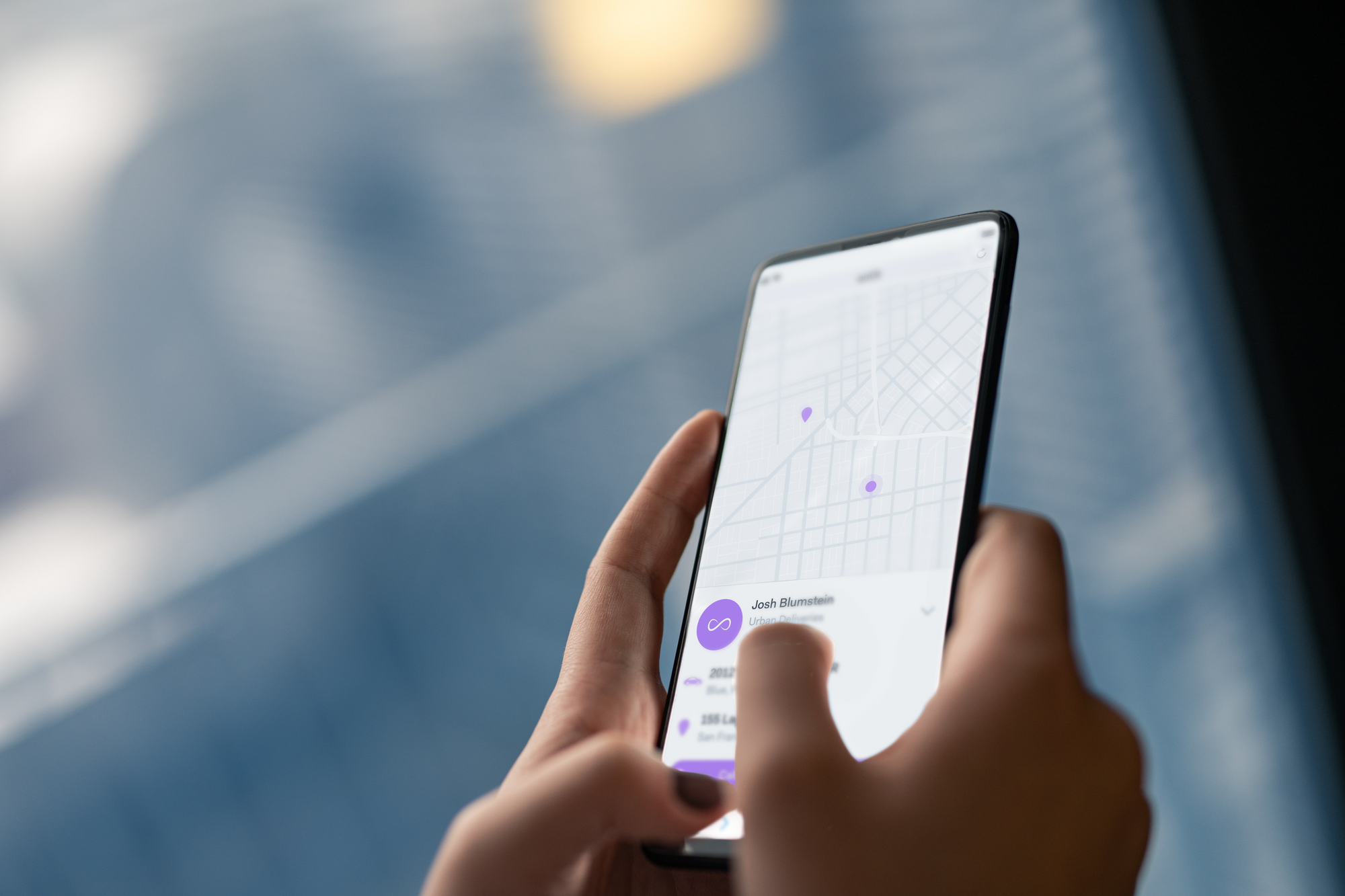 Today's customers expect full visibility into the whereabouts of their package, from the moment they place their order until they receive it.

In this post, we'll look at how your business can employ software to improve last mile carrier tracking to meet customer expectations.

What is Last Mile Carrier Tracking?
Last mile carrier tracking is the fulfillment, shipping, and delivery status for a customer's order. This information shows the customer the whereabouts of their package in real time.
What is a Last Mile Carrier?
A last mile carrier is a party responsible for a package's final leg of delivery. The process of last mile delivery consists of transporting a package from a hub to its end destination as quickly and cost-effectively as possible.

Some examples of last mile carriers are FedEx, UPS, and USPS. Last mile carriers, also known as "delivery service providers," can include regional courier companies as well.

Last mile carriers are constantly looking for new ways to improve efficiency and shorten that last mile.
---
1. Last Mile Tracking for Customers
Customers today have the power to research companies, read reviews online, and find the lowest prices and shipping costs before making a purchase.
So, businesses need to make sure they're providing an exceptional delivery experience to attract, acquire, and retain customers.
Not only that, but customers' expectations have gone up as well. They want real-time information about their order, including:
Driver ETA
Ability to talk to the driver
Ability to rate their experience
These expectations aren't limited to e-commerce businesses either. They apply to a wide range of industries (think: Uber, Grubhub, Instacart).
Last mile tracking software gives customers all of the things they're looking for in a delivery service. Just as their customers wish to see full visibility into their delivery, admins also want to follow driver and vehicle tracking. Here are some examples of just how software can help, with examples from Onfleet.
SMS alerts when a delivery is on its way
Onfleet lets customers know when their delivery has started, when it should be expected, and when it's about to arrive with automatic text messages.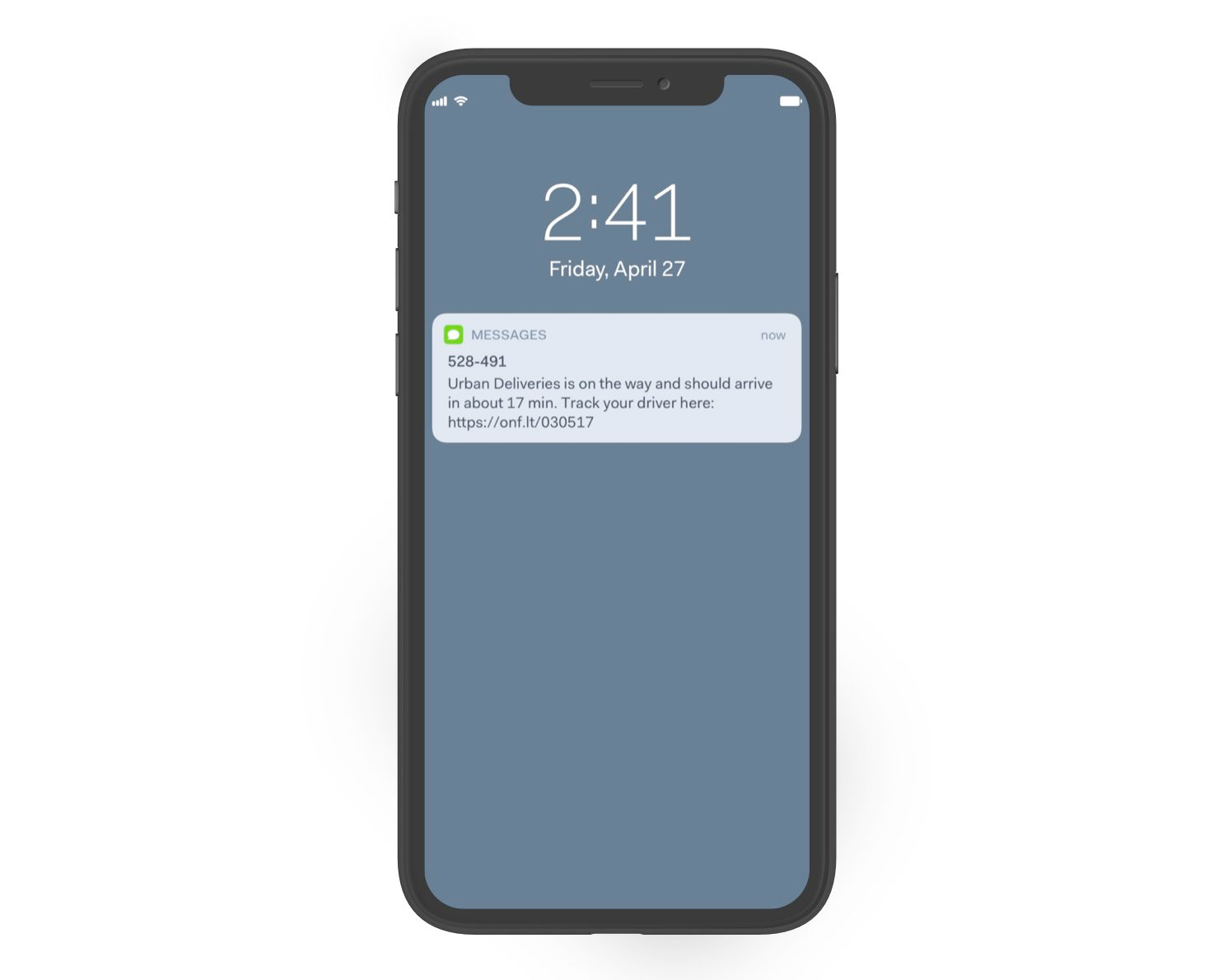 Ability to communicate directly with the driver
Customers can call or message the driver with one tap from their mobile device. Not only does this make the customer happy, but it benefits the driver too as it helps ensure the customer will be available at the time and place of delivery.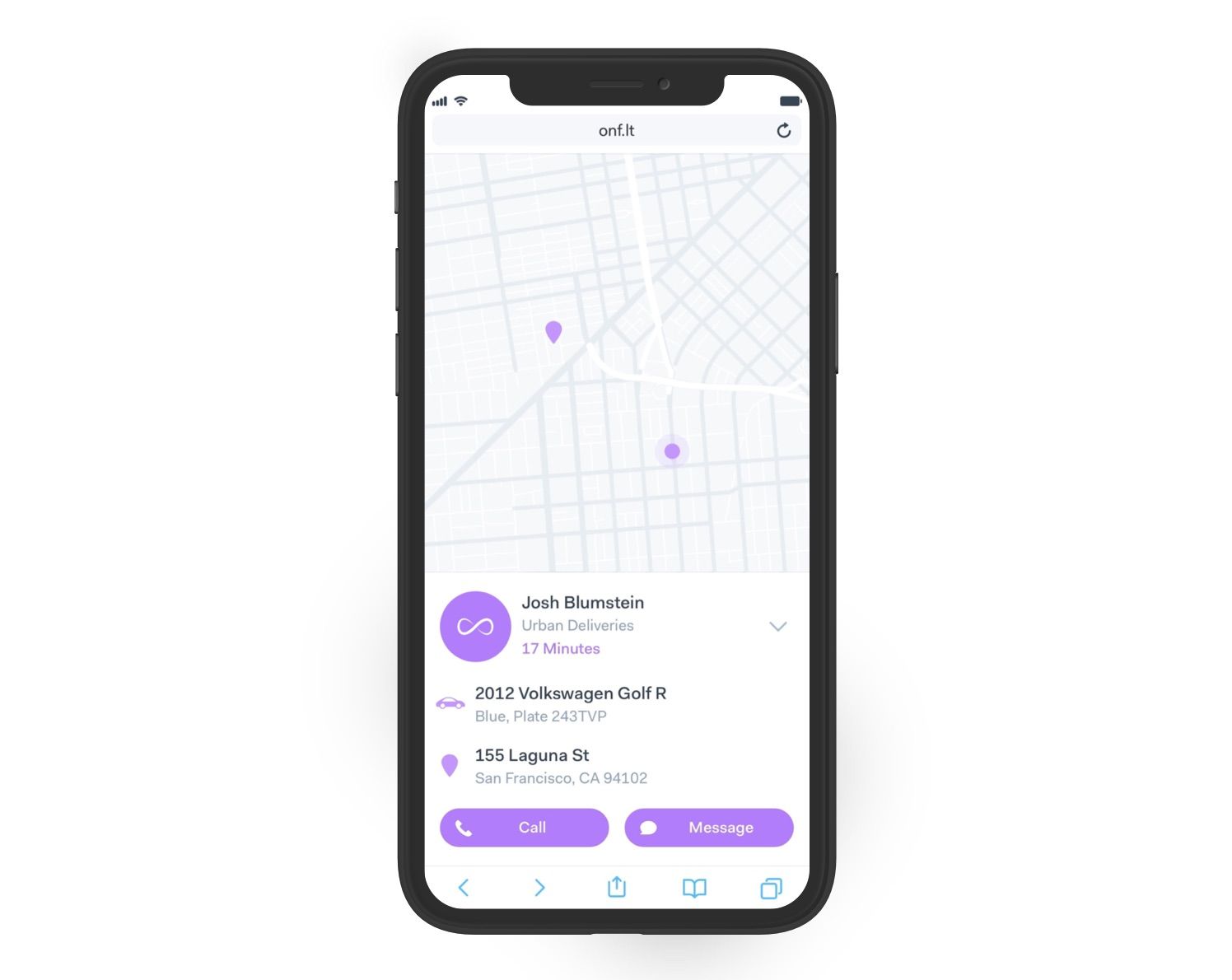 Real-time tracking on a map via a mobile phone
Onfleet's clean, responsive interface provides customers with live driver location updates, including accurate ETAs.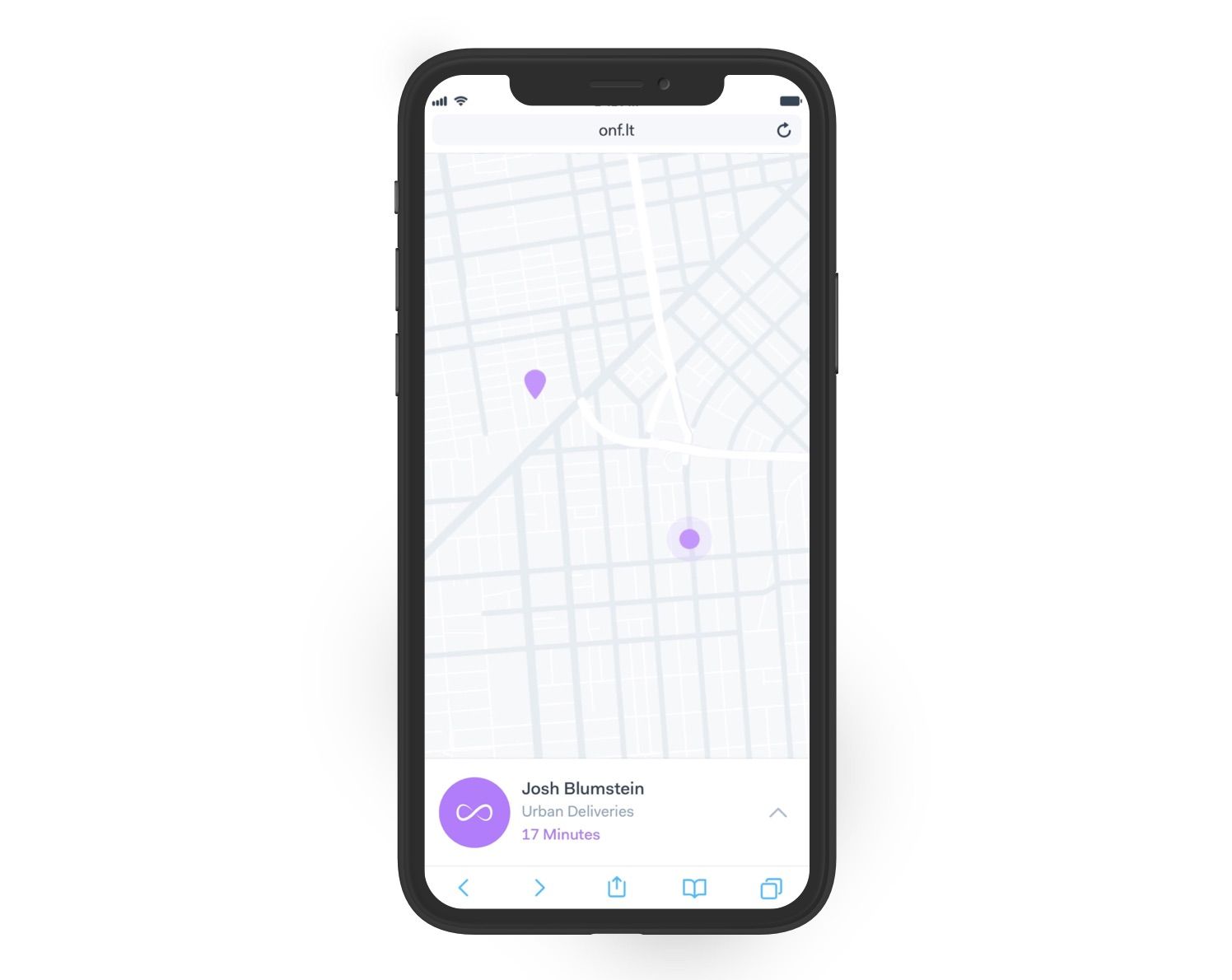 Ability to rate the experience
Customers are able to rate their experience which helps them feel empowered and heard, as well as provides valuable feedback to the carriers.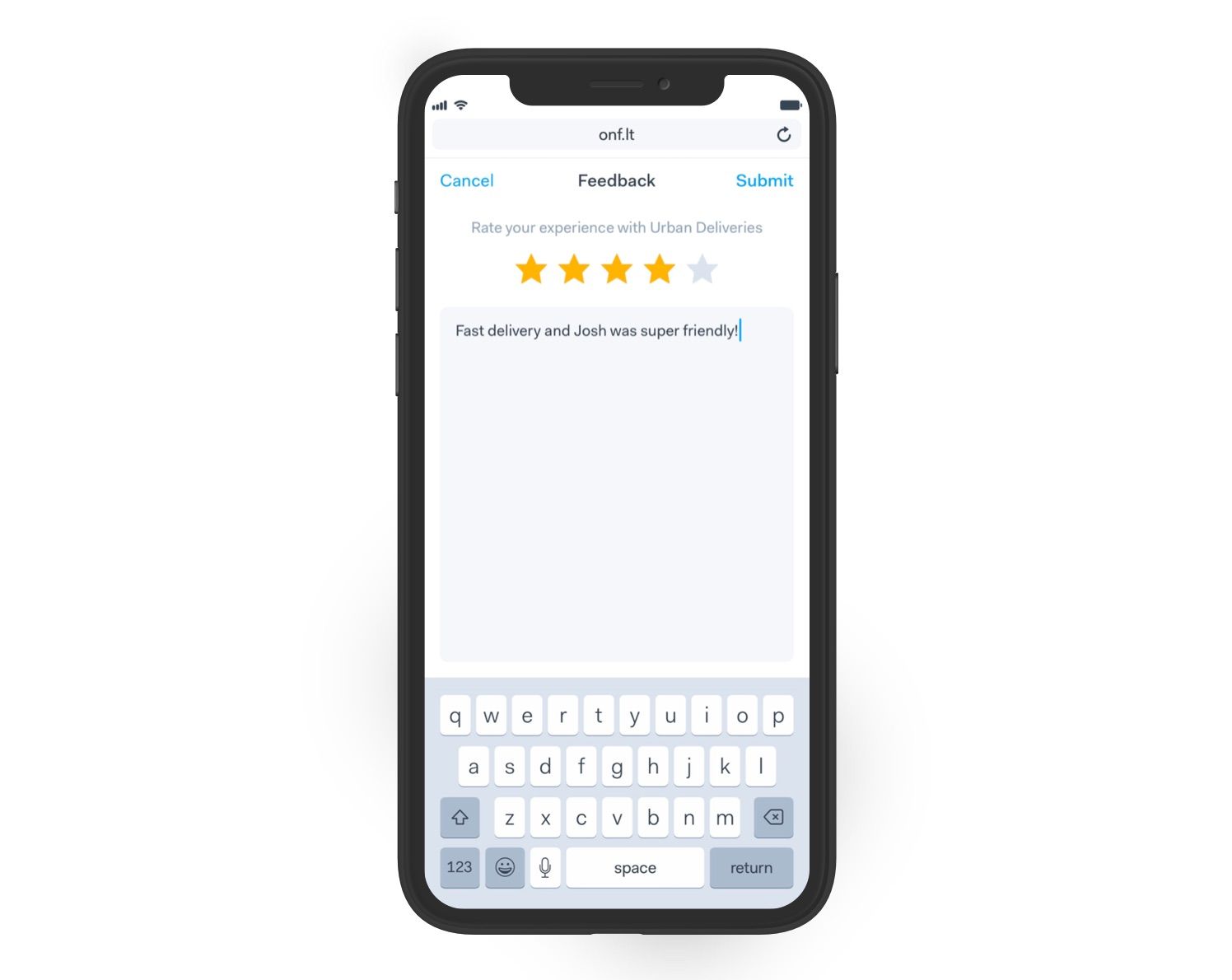 What do all these things have in common? Visibility—customers want full visibility into their delivery, which is supported by data.
Here were the most common elements customers expect to see during their delivery experience: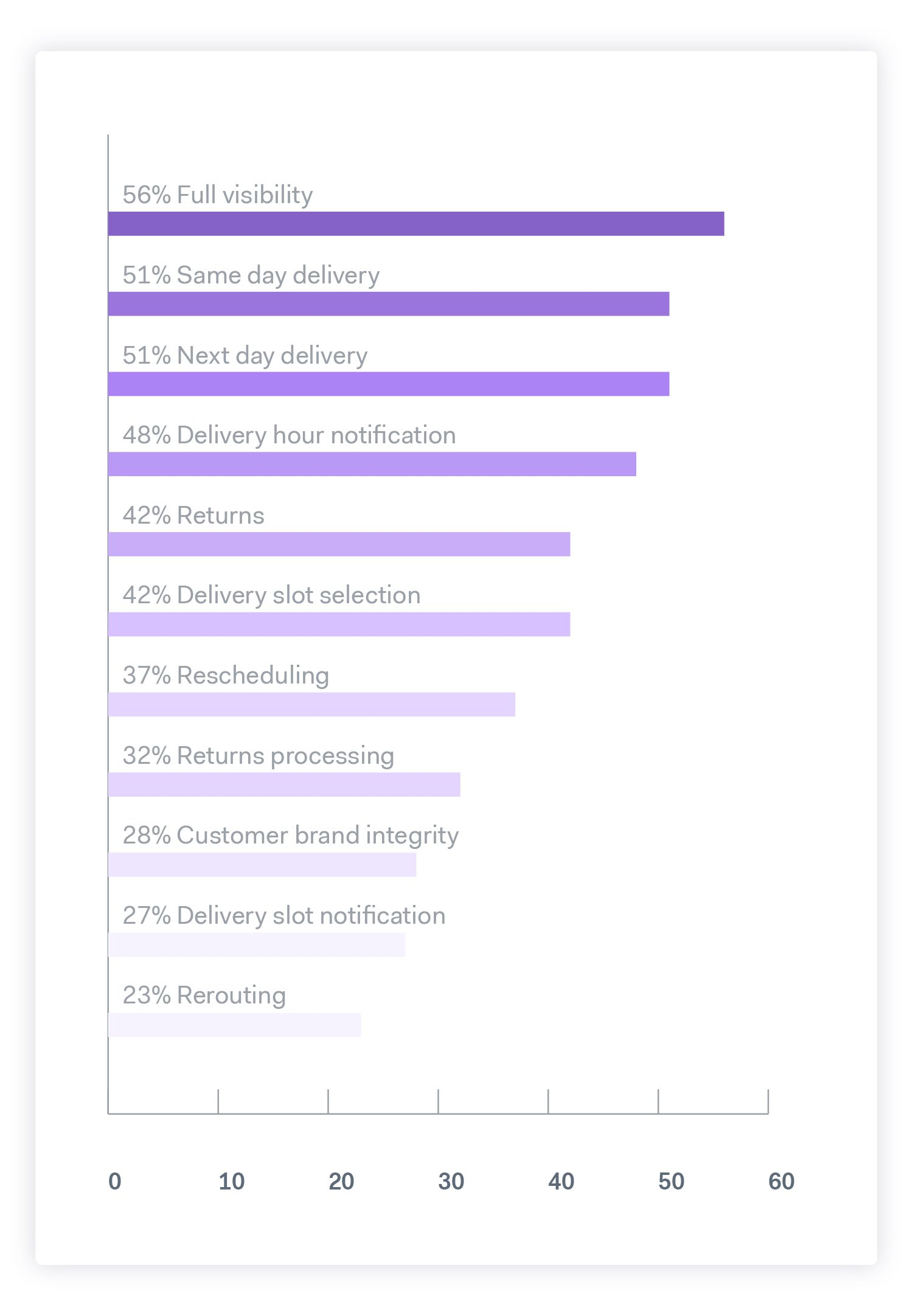 Visibility is key to building a customer-centric logistics strategy.

2. Last Mile Tracking for Carriers
Carriers need to ensure their internal operations have full visibility throughout the supply chain, especially during the last mile.
Last mile visibility requires:
Tracking packages once they are loaded onto trucks
Providing customers with real-time tracking lets you proactively give them predictive ETAs as well as automatic alerts when unexpected delays happen. Customers stay informed through regular notifications throughout the delivery process, reassuring them that their package is on its way.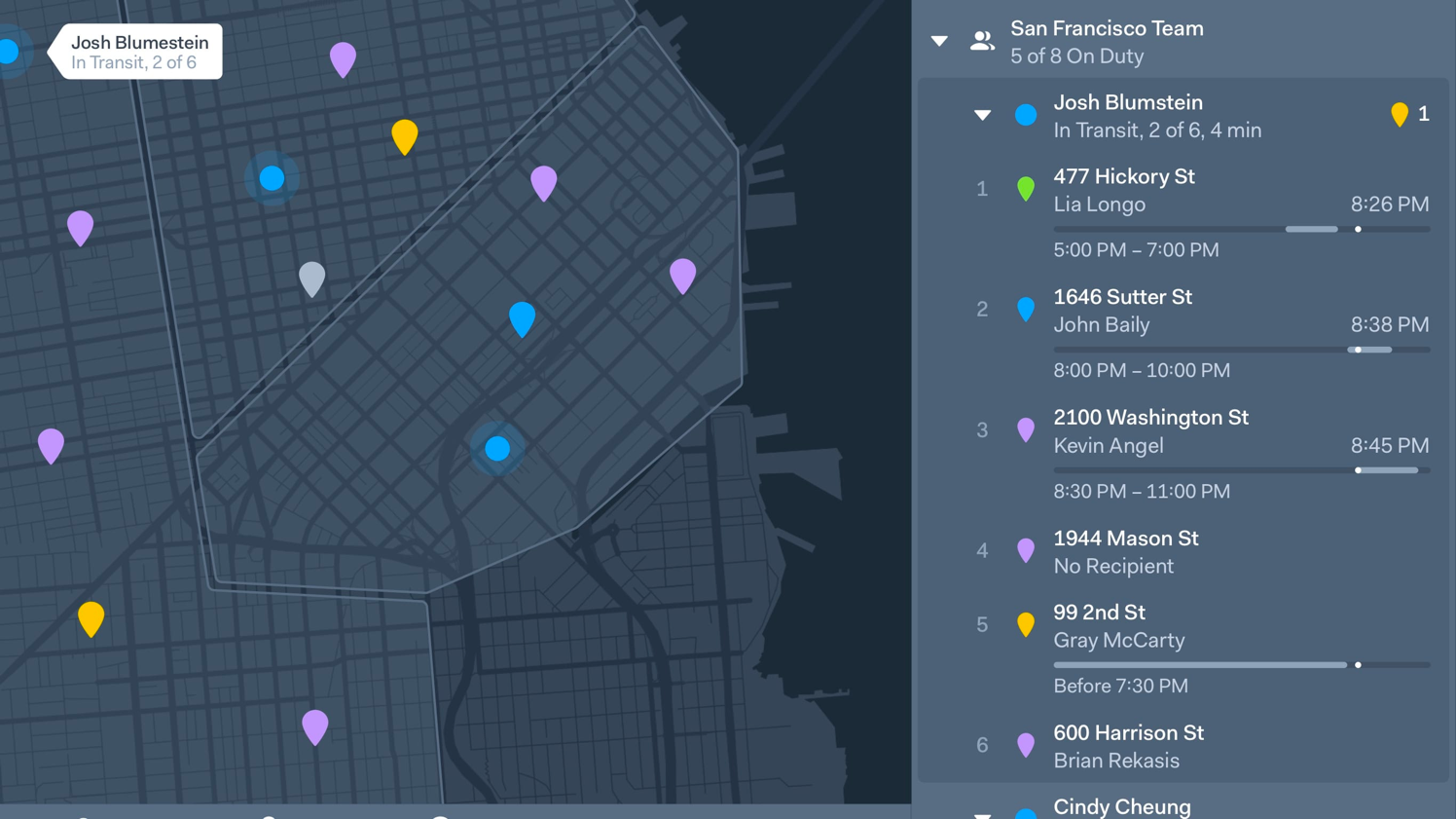 Real-time tracking of orders and vehicles
Customers want to know where their stuff is, and you want to know where your drivers are. With last mile tracking software, you both know exactly where your drivers are at all times.  With Onfleet, you can search using text, time, or status to find drivers, customers, or delivery tasks, or filter by time, team, or delivery status.  
Proof of delivery
Drivers can easily collect proof of delivery through a mobile app, including photos, signatures, barcodes, and notes, making verifying deliveries a cinch. Not only does this cover your driver in the event that packages go missing, but it helps prevent fraudulent loss claims as well.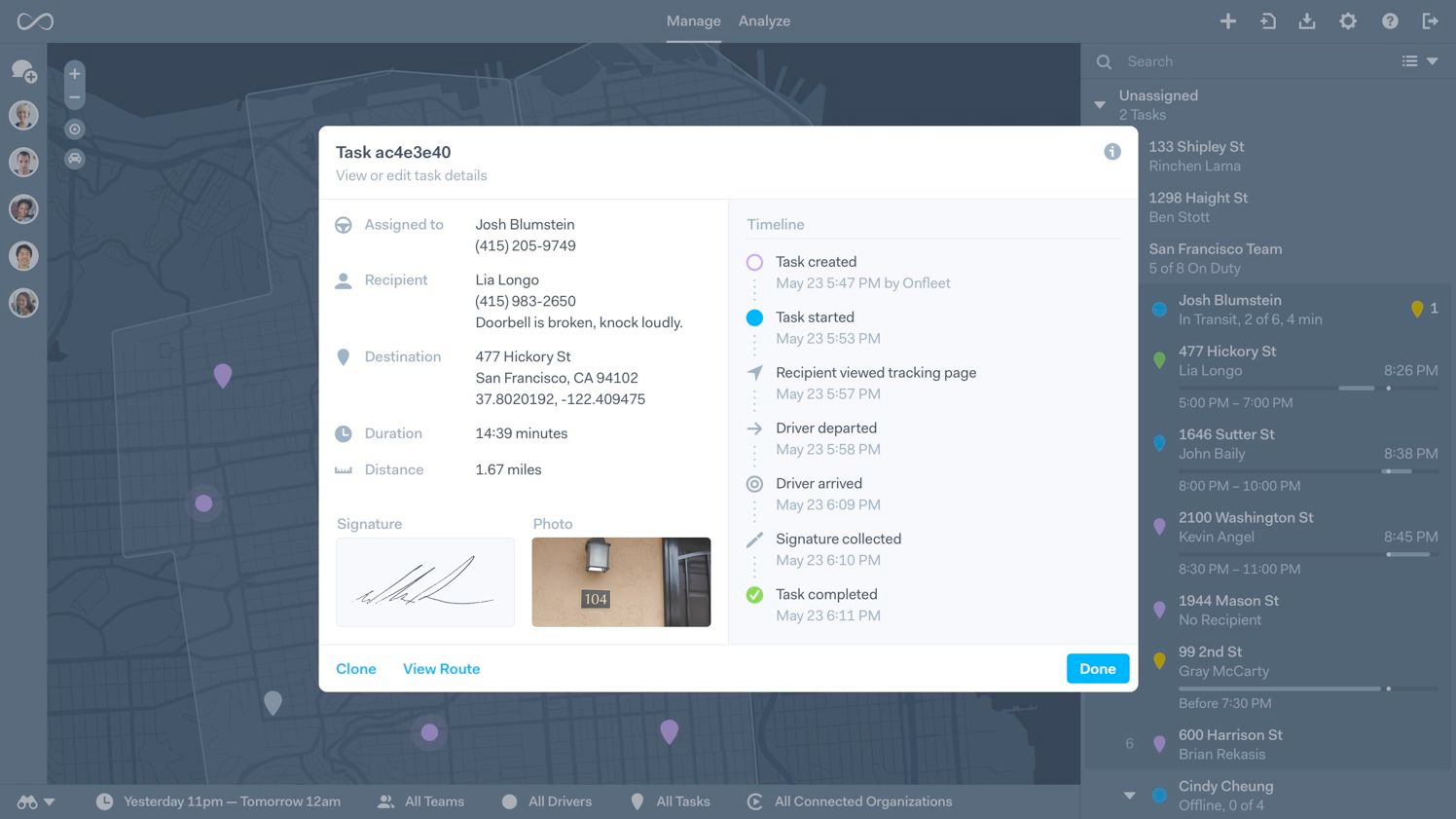 Contactless delivery
During the pandemic, a preference for "contactless signatures" emerged. Customers can not only be alerted that their delivery is en route, but officially include their signature via text. This keeps both the driver and recipient safe, as well as is convenient and preserves the digital signature for record keeping.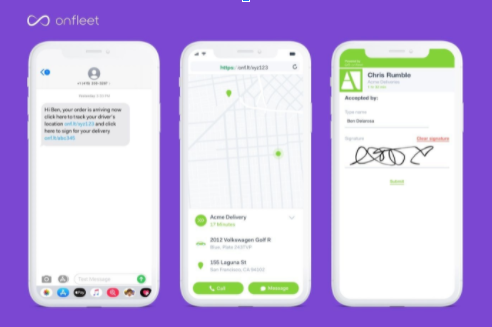 Understanding customer satisfaction
Clearly view and analyze key performance indicators like success rates, feedback scores, distance traveled and more. Data can be segmented by teams, drivers, week, or even hour of the day and easily exported for record-keeping or sharing. Use this information to make tweaks to your last mile delivery process as needed.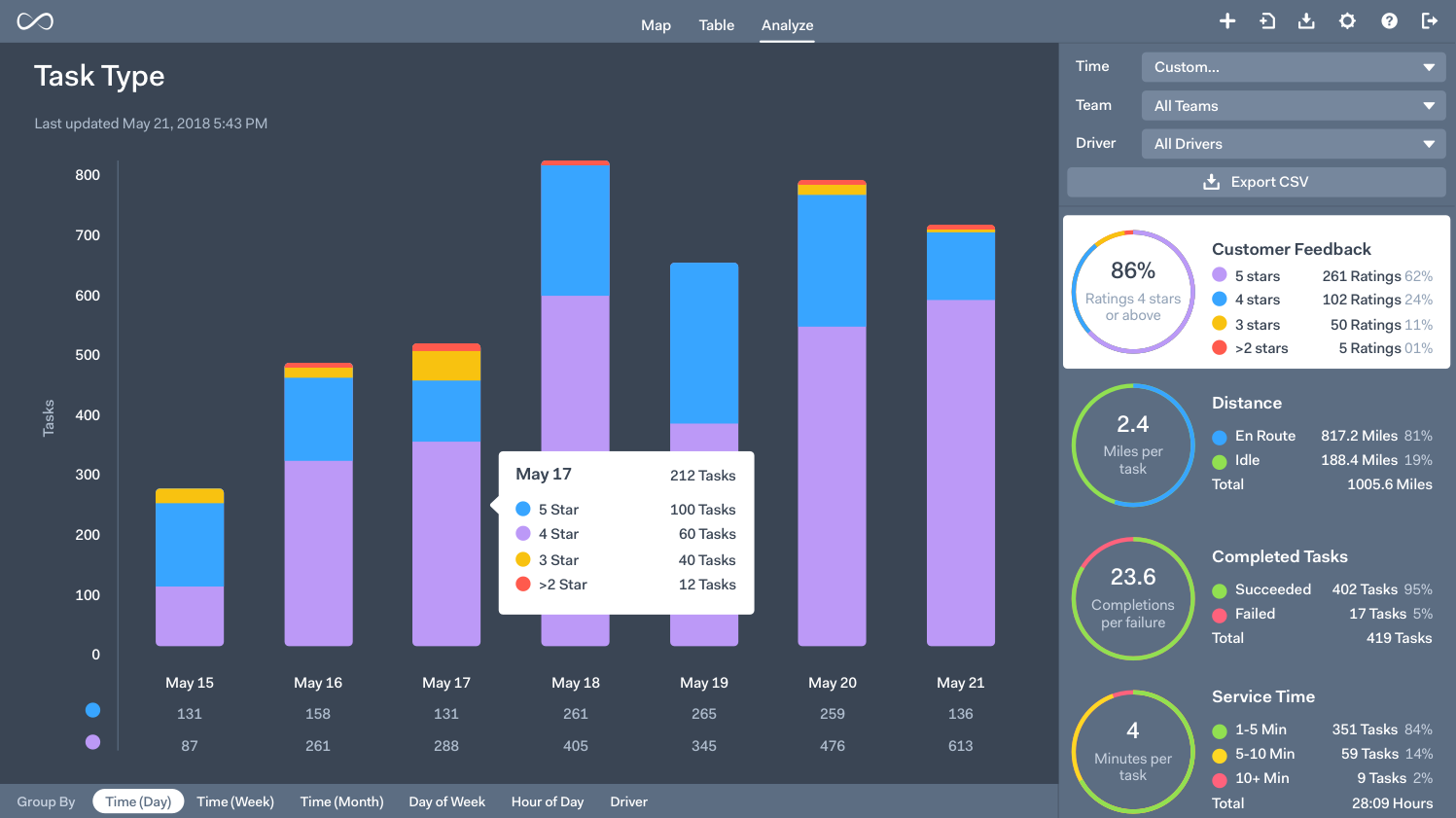 Remember: full visibility isn't just beneficial for customers, but for carriers as well, especially during the last mile. It allows businesses to ensure they truly are supporting a customer-centric supply chain.
It's not just about visibility either, though. Last mile tracking can help speed up operations and increase profit margins by making businesses more efficient.
---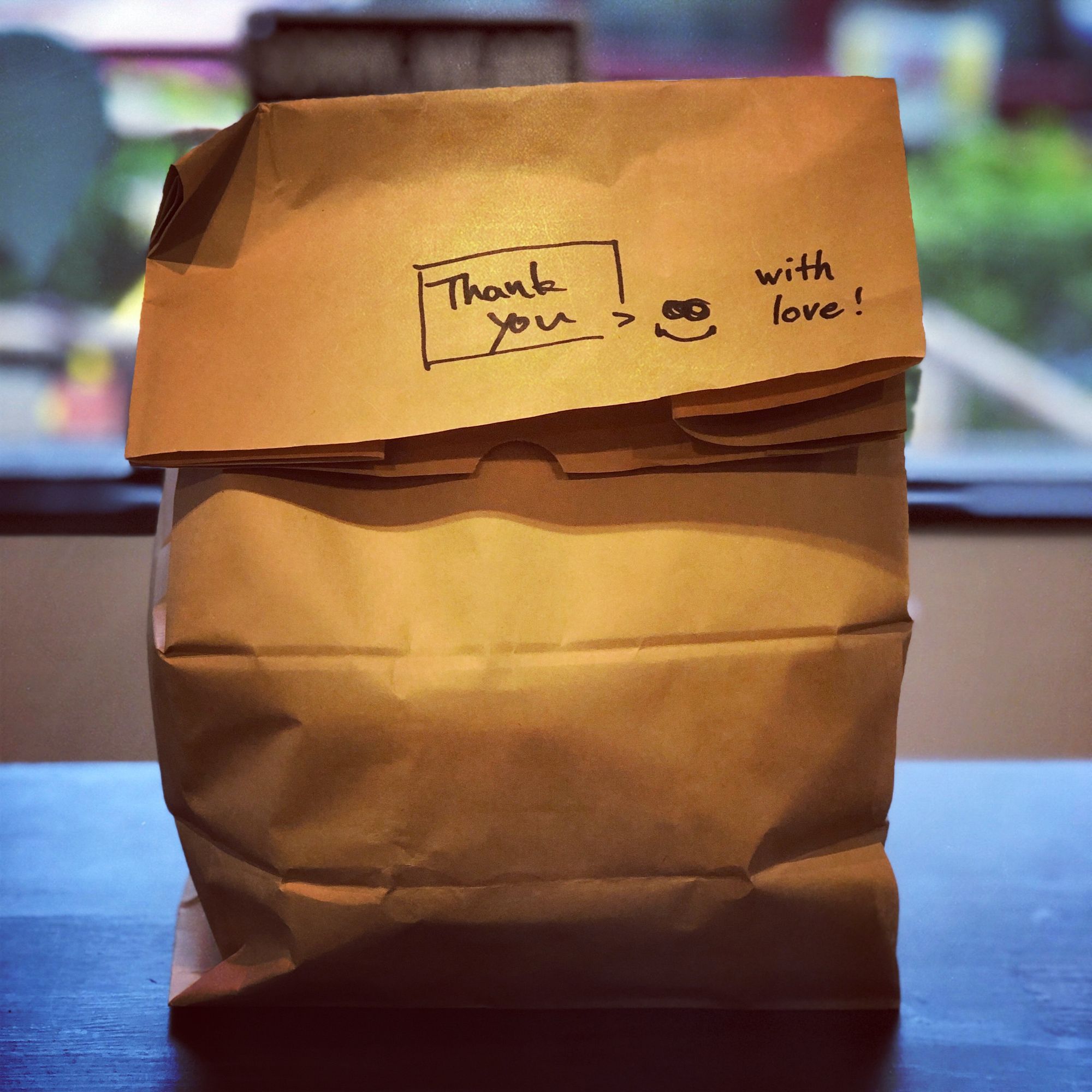 Last Mile Tracking Helps Customers and Carriers
Last mile tracking gives customers the visibility and sense of control they now expect from their delivery logistics services. Any business that delivers goods and services directly to end-customers can benefit from providing last mile carrier tracking.
To reiterate, last mile tracking is important for both customers and carriers, from delivery tracking to full analytics. While visibility is important to everyone, last mile tracking is about more than that. It's about creating great delivery experiences.
Onfleet is the perfect solution for successful last mile carrier tracking. Start your 14-day free trial today and see for yourself.
---