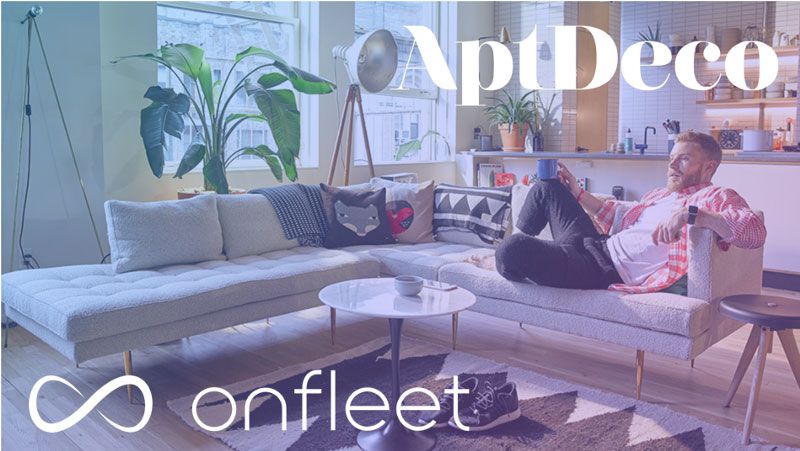 When AptDeco launched in 2013, its concept was simple, yet incredibly innovative — connect buyers and sellers of quality home furnishings on an online platform that eliminates the need for participants to meet up face-to-face. In the age of Craigslist, the allure of secondhand shopping without having to interact with faceless strangers or click through hundreds of poorly-curated listings made AptDeco a quick success. Its home decor marketplace has been particularly popular among style-conscious millennial urbanites who place a premium on privacy, safety, quality, and convenience.
PROBLEM: TIMELY DELIVERY OF LARGE & DELICATE ITEMS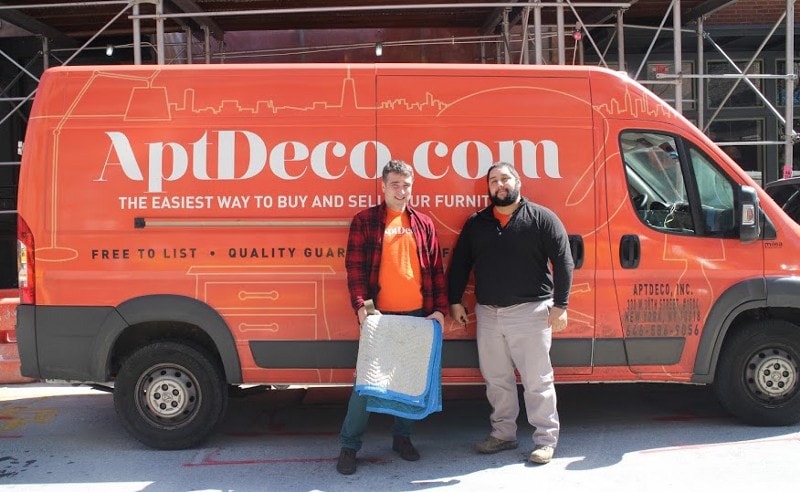 "Our delivery teams are the backbone of AptDeco. These guys work from 7am to 8pm, five days a week, dealing with the many unforeseeable factors that go into delivering furniture to every corner of New York City and Washington DC."
According to AptDeco's Co-Founder, Kalam Dennis, this early success generated new challenges for the burgeoning NYC-based startup — particularly when it came to tracking those valuable (and heavy!) parcels from seller to buyer.
"After initially working with moving companies we realized there were significant inefficiencies that presented a market opportunity for us," states Dennis. "We could provide a higher quality of service, the cheapest delivery rates, and lower operational expenses if we purchased our own trucks and hired our own delivery guys."
AptDeco's unique business model not only offered buyers and sellers access to its online marketplace, but also the convenience of an all-in-one pick up and delivery service. In a dense metropolis like New York, where few people own cars and even fewer live in ground-floor dwellings, this was a game-changer.
With delivery firmly rooted as a core part of the company's offering, the AptDeco team needed a solution to turbocharge the order dispatching and routing workflow.
"Once we brought the logistical component of our business in-house, we knew we would need a logistical tool to help manage the complexities of delivery in a city like New York," reflects Dennis. "First, we needed a system that allowed us to notify our customers when our delivery teams were en route. Second, we needed a system to track where our delivery teams were at any given time."
IMPLEMENTATION: ENTER ONFLEET
In the absence of Onfleet's full suite of features designed specifically to streamline in-house delivery operations, Dennis and team relied on their own creativity, patience, and Google spreadsheets to keep sales on track, drivers organized, and customers happy.
"I'm a little embarrassed to admit it now," laughs Dennis, "but our guys would text us their progress in real-time. In the event that we were really busy, they were sometimes too busy to text us those updates so we had to wait to hear back about how the deliveries were going. We would call them to pinpoint their locations, and if a delivery was canceled, rerouting was incredibly time-consuming."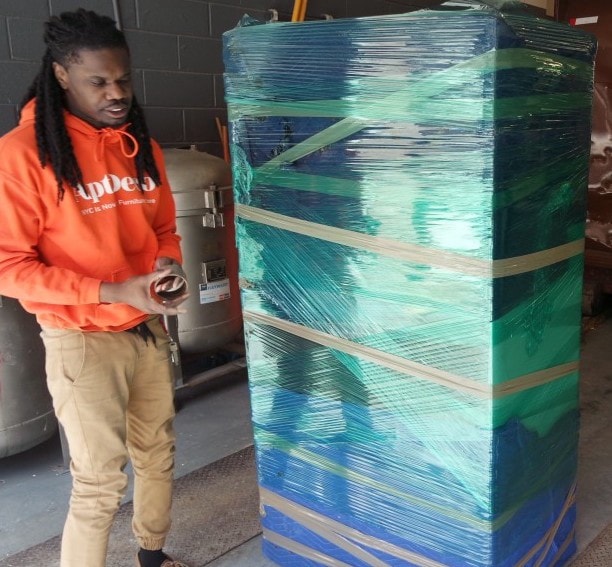 Recalling that initial frustration, Dennis adds, "This was a challenging time for us, but doing things manually at first was a necessary step. It allowed us to truly understand our actual needs."
As the startup matured and its customer base continued to grow, it became abundantly clear that they needed a solution that would be able to scale in lockstep with their success.
"Turnaround time — including re-routing when needed — was a long and confusing process," says Dennis. "Let's say we had to re-deliver something (we give clients a window in which to receive an item, but sometimes a customer may not be home or a driver may be running behind) — we would need to assess the other delivery teams out there and find out if someone was ahead of schedule and could pick up the assignment."
He continues, "At the beginning, it was nearly impossible to do all of this in a timely fashion: make contact, re-route in real-time, and then notify the client. And this included emailing the drivers the new address and things like that."
SOLUTION: DELIVERY TRACKING AND CUSTOMER NOTIFICATIONS
"There are other delivery systems out there, but Onfleet's features are what make it unique and really beneficial."
— Kalam Dennis, Co-Founder at AptDeco
Once Onfleet was implemented, its advantages were instantly felt by dispatchers, delivery teams, and customers alike. In Dennis' words, "As a new company trying to change the mold in the moving and furniture delivery space, we had to start from scratch and build a process from the bottom up. We built a system that worked, but it was manual and not so efficient. Once we were ready to scale, Onfleet was the perfect partner."
Since AptDeco began utilizing Onfleet as its primary system for delivery tracking and customer notifications, they now enjoy all the benefits of a technology-powered workflow.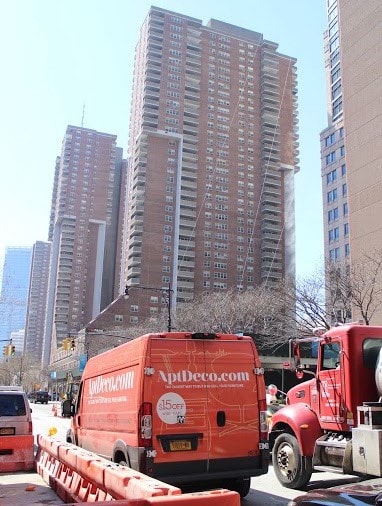 According to Dennis, he and Co-Founder, Reham Fagiri, had no doubt that they had enlisted the right partner when they turned to Onfleet. "For us, [the benefits] were pretty immediate," states Dennis. "Once the system was in place, we started using the tracking features and notifications right away…Our dispatch team loves the tools and our customers love the notifications and updates regarding their delivery."
Onfleet's time-saving features allow AptDeco to get more done in less time, so they can focus on their customers — one beautifully decorated interior at a time. "If we didn't have Onfleet, we would have to allocate a large portion of our development resources to build the product or hire at least 3 more people to do this manually," remarks Dennis. "There are other delivery systems out there, but Onfleet's features are what make it unique and really beneficial."
Interested in selling some of your own furniture, or in the market for high-end secondhand items? Check out AptDeco's tastefully curated online marketplace.