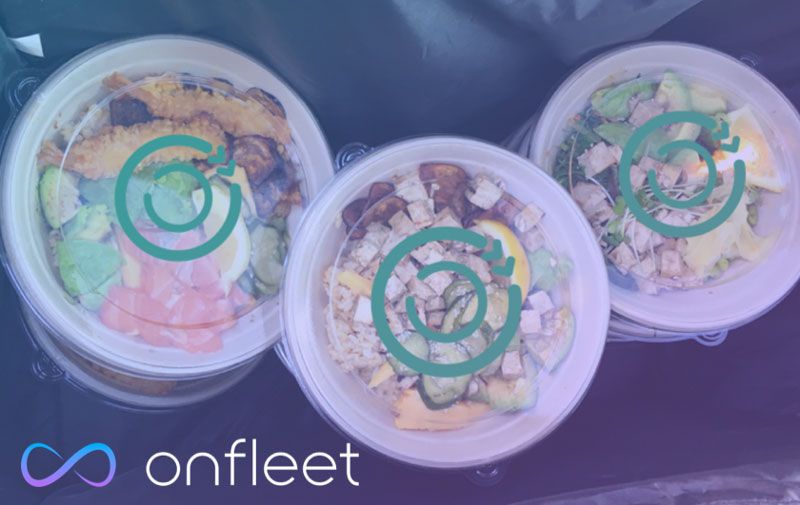 Ever wonder what becomes of all the leftover food generated by restaurants, conferences, grocery stores, and employer-catered lunches each year? Sadly, the vast majority heads straight to the landfill. Despite an abundance of both food and wealth, unequal resource distribution means that one in every four Bay Area residents faces hunger on a daily basis. Onfleet customer, Re-plate, hopes to change this bleak reality by connecting the "haves" with the "have nots" through the use of smart technology.
Problem: Streamlining Perishable and Time-Sensitive Food Deliveries
When Re-plate first set up shop in San Francisco, the startup's vision to utilize community efforts and technology to feed the Bay Area's many homeless and less fortunate residents seemed ambitious to say the least. Intentionally founded in the epicenter of tech innovation and Silicon Valley wealth, Re-plate was launched with a unique model in mind — combine high-quality donated meals with end-to-end delivery to meet the immediate needs of the community.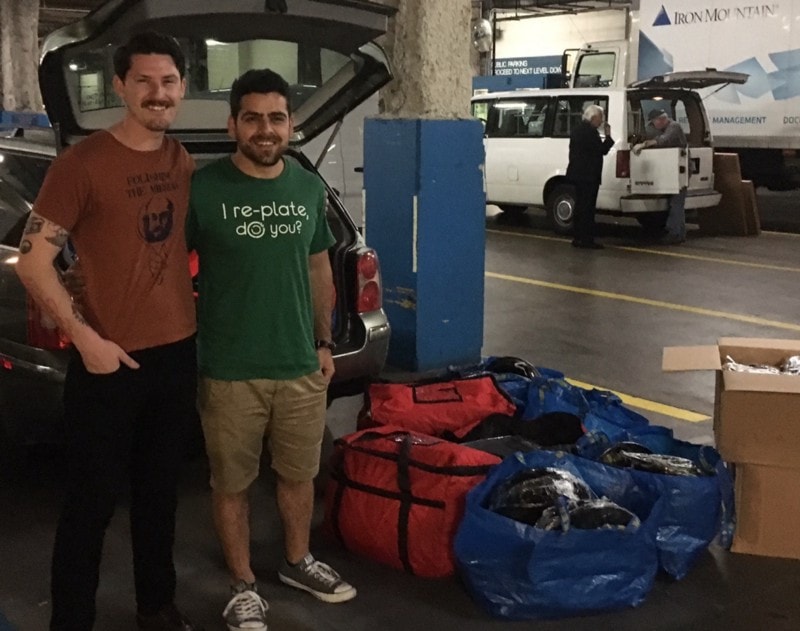 "We are not faced with a food shortage, but rather a logistical problem. How can we ensure people are fed with the abundance of food produced?"
Unsurprisingly, the non-profit's business model of recovering fresh food from local donors and delivering it to shelters and families in need has already attracted a great deal of support. Since its launch, Re-plate has partnered with tech leaders like Yelp, DoorDash, ZeroCater and Linkedin to feed hungry residents of San Francisco, San Mateo, Oakland, San Jose, and more.
But how to organize such an important and socially-conscious endeavor, while maintaining the edible integrity of the perishable deliveries themselves, was another matter altogether. As Re-plate's Executive Director, Maen Mahfoud, explains, a combination of diligence, creativity, and the utilization of Onfleet's delivery tracking system proved to be the right ingredients for success.
"Prior to Onfleet, one of the main issues we faced was that we could not track our drivers," says Mahfoud. "We would ask our drivers, 'Hey, how many hours are you spending on deliveries? And, what were the miles?' And they would give us their time and the mileage. We would ask them to write down their own information — the pickup, when they would complete the task — but none of this was consolidated in one place."
Although far from being your typical On-Demand startup, Re-plate's everyday challenges are nearly identical to those faced by commercial restaurant delivery models. First and foremost, food must remain fresh (and preferably still as delicious as it was when first prepared), deliveries must be timely and professional, and drivers must be in constant communication with the home base. While Re-plate's drivers are primarily volunteers who sympathize with Re-plate's efforts to leverage technology for a worthwhile charitable cause, the "honor system" for tracking deliveries quickly proved inefficient.
As with any company dependent on delivery couriers, safety was key, matched only by the need to monitor and track deadline-sensitive parcels.
Implementation: Enter Onfleet
After only a few months, the Re-plate team saw that while they were growing steadily and successfully, there was ample room for more efficiency in order to further scale. "We had looked up a number of services, since we knew that we needed something to help us streamline our workload," says Mahfoud. "Our advisor was aware of Onfleet, so we had that recommendation to try it out. And we got hooked."
"Now, drivers don't have to manually contact us, or switch to another app to report to us. All of that information is in once place," explains Mahfoud. "Looking at the data, you can see when and where a driver is spending more time at a given location, so we have the ability to understand the reasons for a delay. It just made it all easier. Onfleet presented all of these features in one place and it was 'times ten' in terms of accuracy."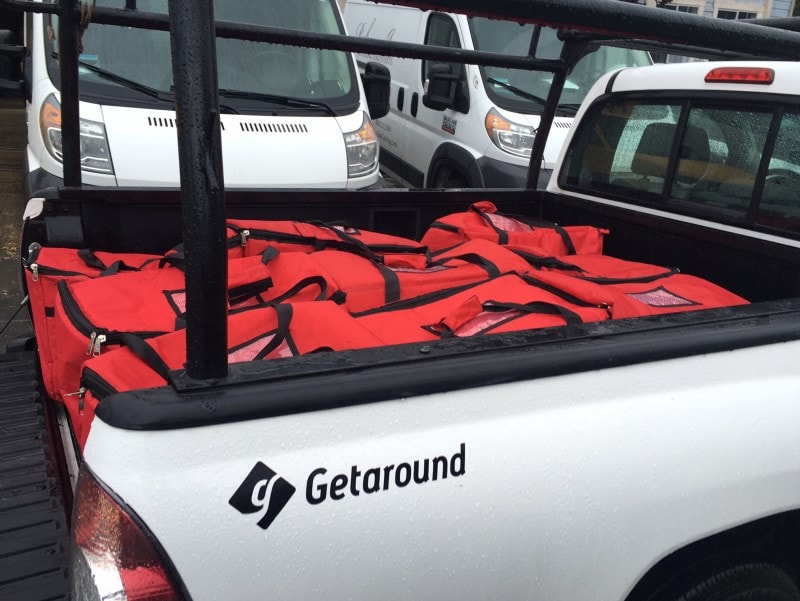 With a not-for-profit business model unique in both concept and practice, Re-plate has been able to attract the aid of numerous organizations, grocery chains, and restaurants. However, as an active 501(c)(3) non-profit, keeping clear and accurate financial records and being able to present concrete real-time data to donors is of utmost importance. Here again, the adoption of Onfleet has become one of the most important additions to Re-plate's daily workflow. Especially helpful have been features like automatic task assignment, proof of delivery, and customer-facing tracking.
Solution: Faster Meals on Wheels
"It's now easier for us to reimburse drivers, coordinate with clients, and report to donors," says Mahfoud. "One of our clients became a partner of sorts in donating food, and they required data from us for overall productivity. Onfleet's system was able to aid us in gathering and organizing that data to present to partners."
Re-plate's donors and clientele weren't the only ones happy with the implementation of Onfleet. According to Mahfoud, as soon as the practical benefits of seamless tracking became apparent to the organization's drivers, productivity and morale quickly rose.
"At the beginning," says Mahfoud, "the drivers were skeptical — especially since we have both younger and older drivers, some of whom were nervous about using a new system or a new technology. But now that they are using it, they've become pretty comfortable very quickly. It makes life easier for them."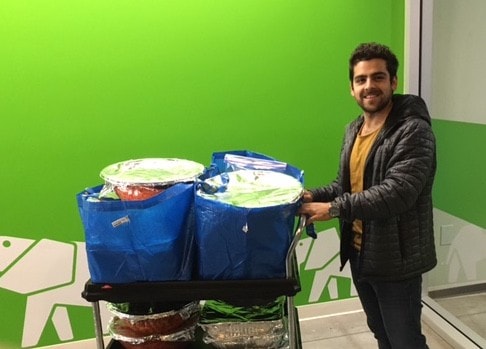 "Our goal is to make every empty plate a full one, one plate at a time. There's more than enough to go around."
With Onfleet's user-friendly interface and problem-solving suite of features firmly in place, Mahfoud explains that the benefits were instantly noticeable. "Just looking at our data from January to March, once we started using Onfleet, we were comfortable adding more and more pickups for delivery," he says.
"It's more organized and we are able to contact our drivers while they are en route to a pickup or delivery and to re-route them if another stop comes up nearby. It has definitely increased productivity. With Onfleet, we are now able to do more in less time."
Interested in fighting hunger as a Re-plate food donor or volunteer? Drop them a note at info@re-plate.org and look out for their app launching this June.