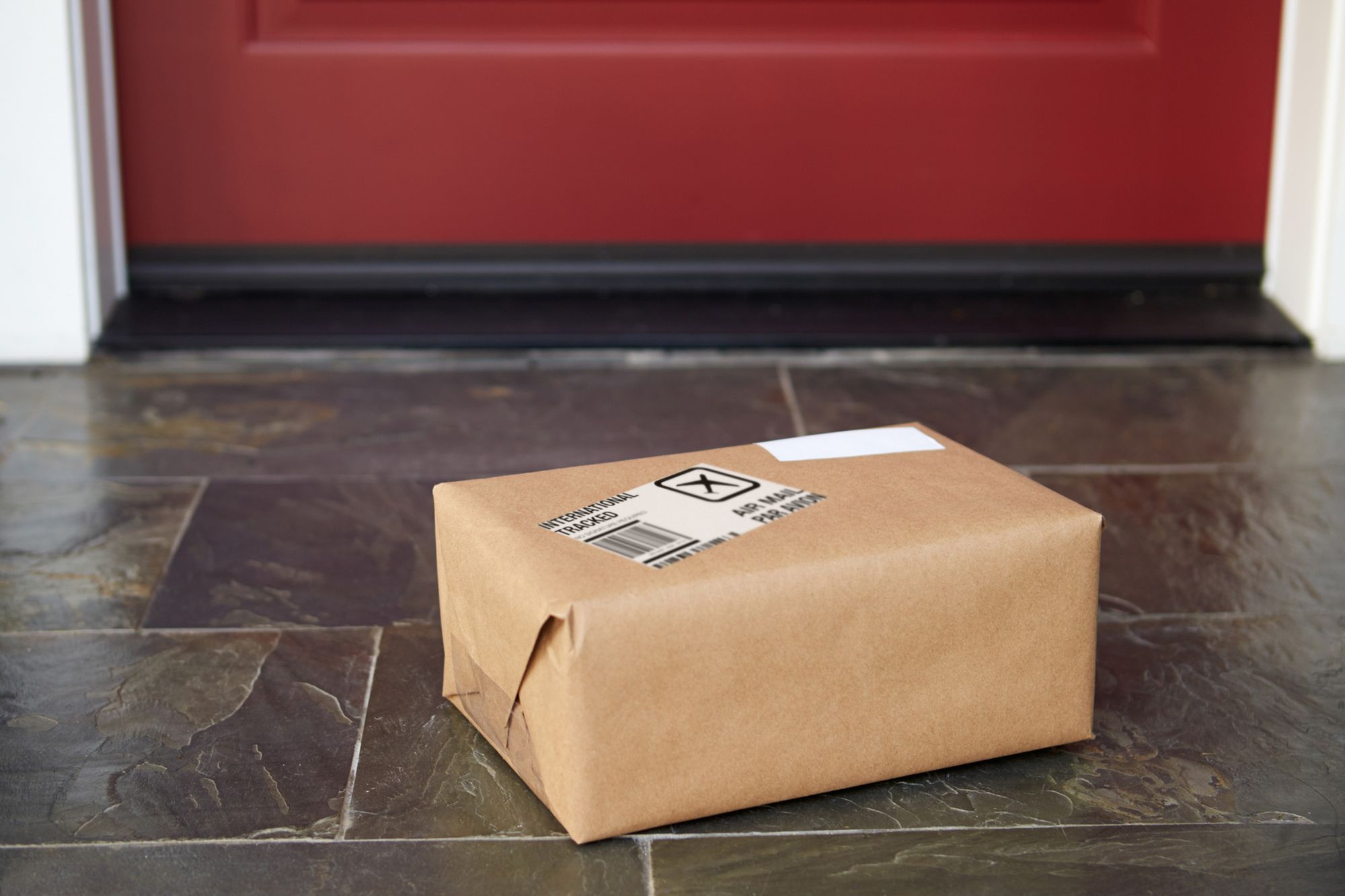 Think about the last time you ordered something expensive online.
When the delivery driver showed up at your door, they probably asked you to sign something on a clipboard or digital device before handing over your much-anticipated parcel and telling you to have a nice day.
Your signature was the Proof of Delivery.
Proof of Delivery (POD) is an extremely important component of the logistics industry. In this post, we'll go over:
What Is Proof of Delivery?
Why Proof of Delivery Is Important
Proof of Delivery vs. Bill of Lading: What's the Difference?
What Are the Different Types of Proof of Delivery?
Benefits of Electronic Proof of Delivery
How Onfleet Helps Ensure Proof of Delivery
---

---
What Is Proof of Delivery?
Put simply, Proof of Delivery is a receipt that confirms the recipient really did receive the goods promised by the sender. There's always a possibility that a parcel won't make it to the recipient. The Proof of Delivery contractually binds the recipient and sender into an agreement that the goods were delivered as agreed upon, the delivery was received in good condition, and all pieces were present.
---
Why Proof of Delivery Is Important
POD is important to delivery companies because it serves as an accountability measure and verifies that a parcel has successfully been passed from the seller to the recipient. This is especially critical when the parcel consists of legal or financial documents, as the receiver should only ever sign the POD if everything is good, undamaged, and present as agreed upon.
Another benefit of POD—specifically, e-POD—is that it facilitates the collection of other valuable data to carrier companies, such as the exact time and geolocation of delivery, customer comments and notes, the name of the recipient, and more customizable options.
And with the rapid growth of e-Commerce, POD continues to become a more important part of the delivery process.
---
Proof of Delivery vs. Bill of Lading: What's the Difference?
Both Proof of Delivery and a Bill of Lading are important but serve two different purposes.
A Bill of Lading is a delivery receipt signed by the carrier confirming they've received goods from the sender for transport, whereas Proof of Delivery is the recipient's acknowledgment that they received a shipment.
In both cases, the onus to examine the goods is on the recipients, whether that be the final receiving party or the carrier. This means not only confirming that the goods were received, but also that they arrived without visible damage.
Having both Proof of Delivery and a Bill of Lading establishes a paper trail that improves the delivery process and helps determine where liability lies in the case of missing damaged goods.
---
What Are The Different Types of Proof of Delivery?
There are three types of Proof of Delivery (POD):
Paper Proof of Delivery (traditional method)
Electronic Proof of Delivery (e-POD)
Photo Proof of Delivery
Paper POD
The traditional type of POD is paper, physically signed by the recipient. With this method, the driver gets to the recipients' address and has them sign the paper upon delivery.
The problem with paper POD is that it's tedious for drivers, inefficient as they can't be entered into a database except manually,  and they're unable to give real-time information to the sender. As a result, more and more carriers are shifting to electronic POD.
Electronic POD
Electronic Proof of Delivery, or e-POD, is commonly seen used by carriers like UPS, FedEx, and DHL. Instead of handing the recipient a paper and pen to sign with, the driver will hand them a digital device to sign electronically. This shortens the time between a delivery driver's arrival and departure, as an electronic signature can be collected quickly.
When the recipient signs the device, a copy of the e-POD is usually emailed to the recipient's email address or is available to download through their original tracking link. This has the added benefit of making the completed transaction visible to everyone: the recipient, the sender, and the backend logistics operations teams.
Photo POD
Popularized by Amazon, photo POD is when a delivery driver leaves a package at the delivery address and captures a digital photo to document its arrival. The photo then attaches to a customer's delivery confirmation email or SMS.
Customers that are unavailable to retrieve their package can share the POD photo with a friend or neighbor and ask them to retrieve it.
---
Benefits of Electronic Proof of Delivery
Businesses of any size that provide delivery service can benefit from an e-POD delivery system.
Not only will it ultimately reduce costs, but e-POD will also boost the satisfaction rates of both your workers and customers and improve overall operational efficiency.
Here are other major benefits of e-POD:

Reduce paperwork
Aside from the environmental benefit of saving paper, e-POD eliminates the need for manual data entry as well as the delay in data processing since information is delivered in real time.
There's also no risk of lost or damaged receipts, as there is with paper POD.
Provide faster service
E-POD is faster than traditional paper POD. By using a web-based system, information is transferred in real time, eliminating the need for drivers to report back to an office at the end of the day with a stack of paperwork that still needs to be processed.
Communication between your employees will also be faster as they'll be talking through an app versus making phone calls, and there will no longer be the risk of information being misheard or misunderstood. And when drivers need to make delivery notes, they can do so using the delivery app on their smartphones.
Improve on-site customer experience
Customers today have high expectations when it comes to delivery. They want to be able to track their incoming parcel in real time, from the moment it ships until it's delivered.
E-POD provides that verification to customers, eliminating the need for them to call your contact center to get information. Some of the options that many POD systems offer include:
Pre-delivery notification via email or SMS
Delivery tracking through a web-based tracking link
Post-delivery notification (this is also when they'd see their e-POD or photo POD)
These options help increase customer satisfaction and build trust and brand loyalty.
Improve accuracy
Traditional paper POD is limited in terms of how much information you can collect, but with ePOD, the possibilities are almost limitless.
For example, you can capture a photo as your POD while also capturing the exact geolocation of the delivery, the name of the person receiving the delivery, and the time and date the package was delivered.
This data will give your business a much more holistic overview of what goes on in the field versus paper documents alone.
Get instant access to data
E-POD eliminates the need for time-consuming manual data entry, with digital delivery data that's instantly accessible to any authorized user. E-POD data collected by the drivers reaches your office staff instantly, reducing the administrative work involved in completing it after-the-fact. It also means that office staff can immediately:
Troubleshoot customer complaints
Create invoices
Reschedule deliveries
Reduce customer disputes
Last but certainly not least, e-POD can prevent customer disputes, which are not only time-consuming, but also can be costly and damage your brand's reputation.
We mentioned earlier that e-POD captures a lot more data than traditional paper POD, including photos and geolocated timestamps. Sharing this information with customers protects carriers from false allegations of not completing a delivery or delivering a visibly damaged parcel.
---
How Onfleet Helps Ensure Proof of Delivery
Onfleet's technology allows for several proof of delivery options that improve delivery processes:
Barcodes
Onfleet's barcode scanning feature enables drivers to make a record of multiple barcodes upon a delivery using the camera on their iOS or Android device.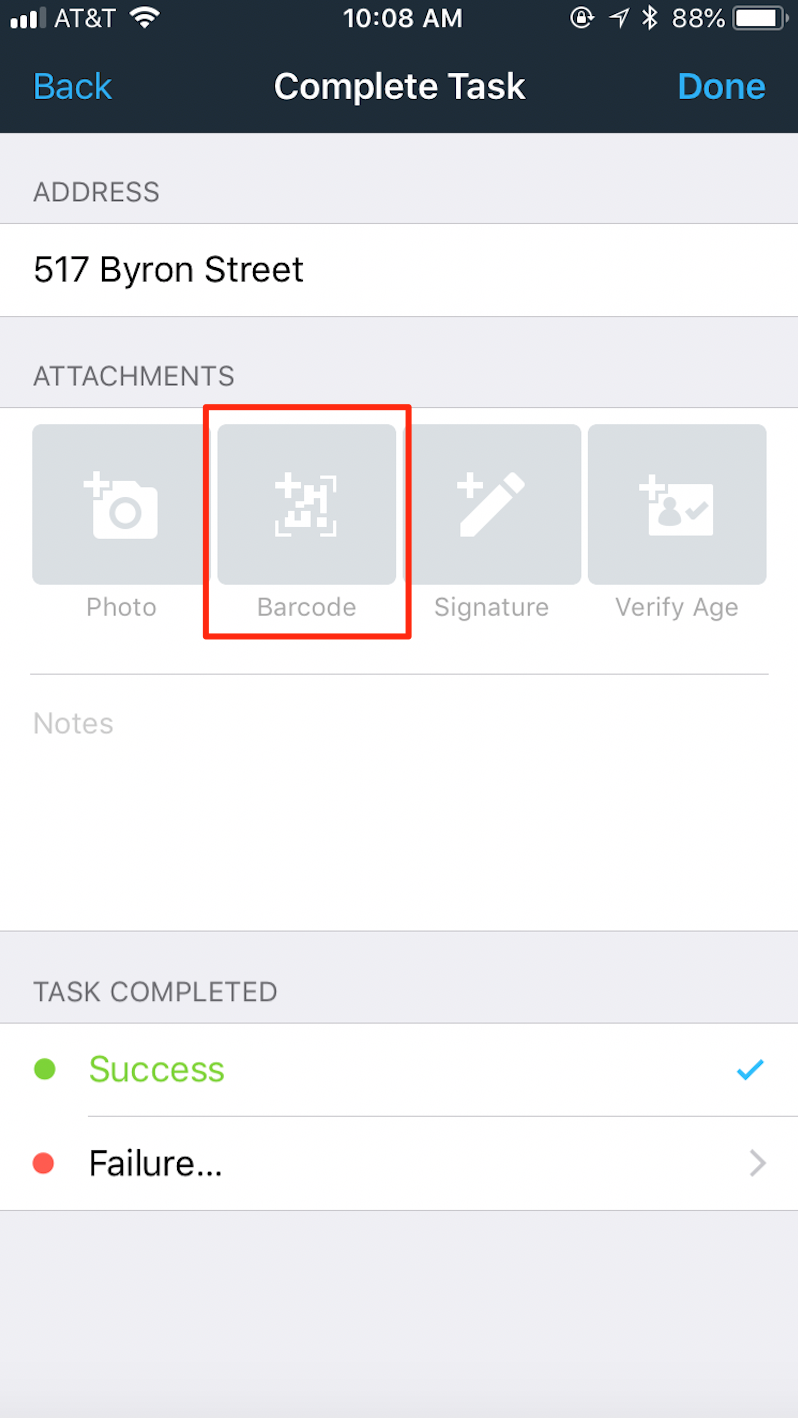 Photo Signatures
Onfleet also allows photo delivery to capture the actual package at the door as well as customer signatures to ensure both sides acknowledged receipt.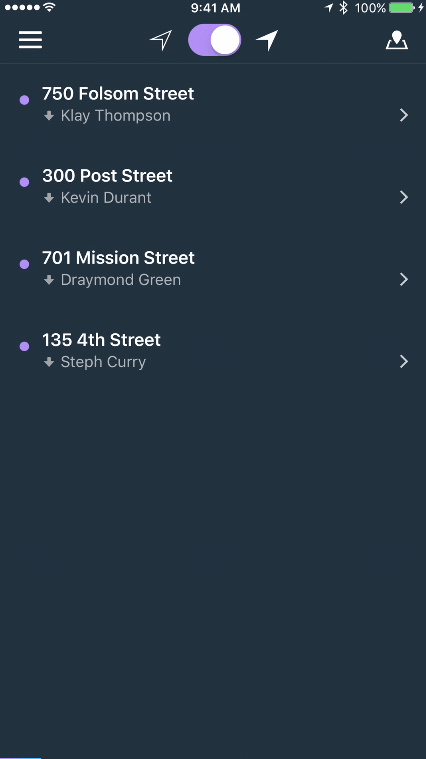 Contactless Signatures
In response to COVID-19, Onfleet also introduced a new proof of delivery to ensure drivers and recipients are safe: Contactless Signatures, which can be collected and confirmed ahead of a delivery. This is important for deliveries that legally require a signature like prescriptions, cannabis products, or alcohol.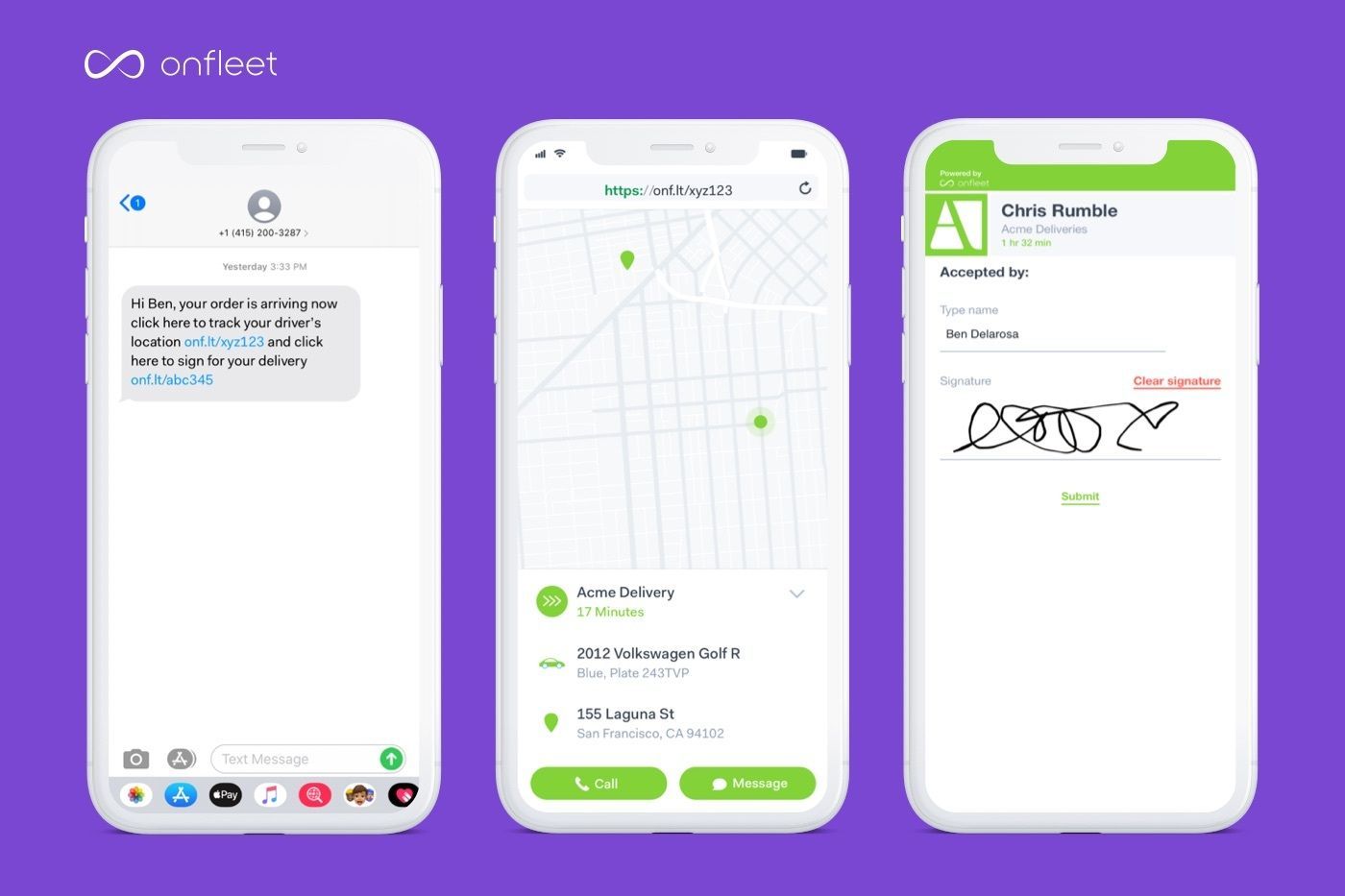 ID Verification
Onfleet's ID scanning and age verification feature enables drivers to verify a recipient's identity and age from a government-issued ID. The photo feature allows drivers to enter birthdays from the ID in a contactless format.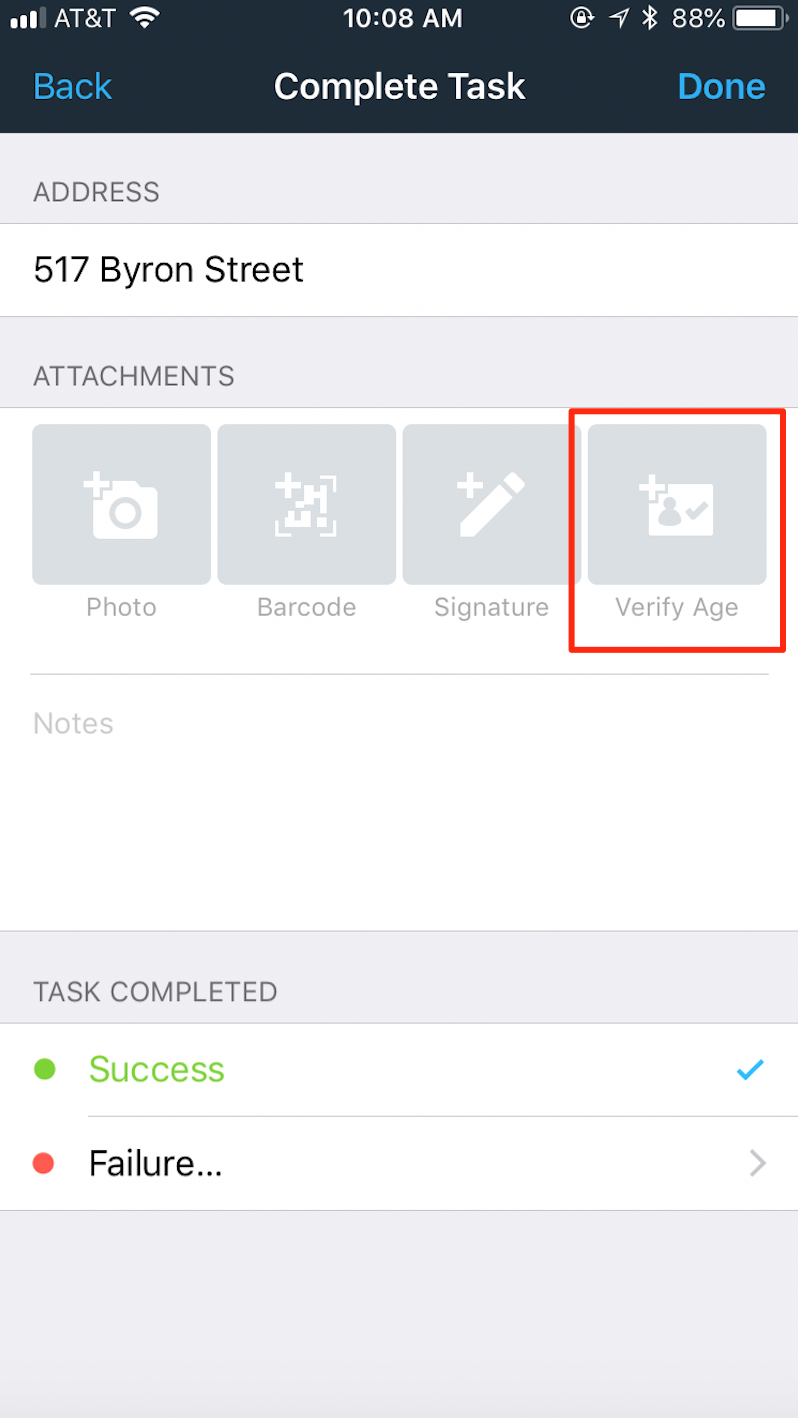 Delivering: Peace of mind
Onfleet's proof of delivery options guarantee electronic tracking, uphold legal requirements, ensure safety, but, most of all, allow for peace of mind for both the delivery person and the package recipient.
---
Is Your Business Using e-POD yet?
If you're in the logistics industry or offer any type of delivery service, having the ability to provide e-POD is a must. Onfleet lets you offer e-POD, optimize delivery routes, and improve the efficiency of your fleet.
See what Onfleet can do for your business. Sign up for your free trial now.