This piece was originally published in Winsight Grocery Business.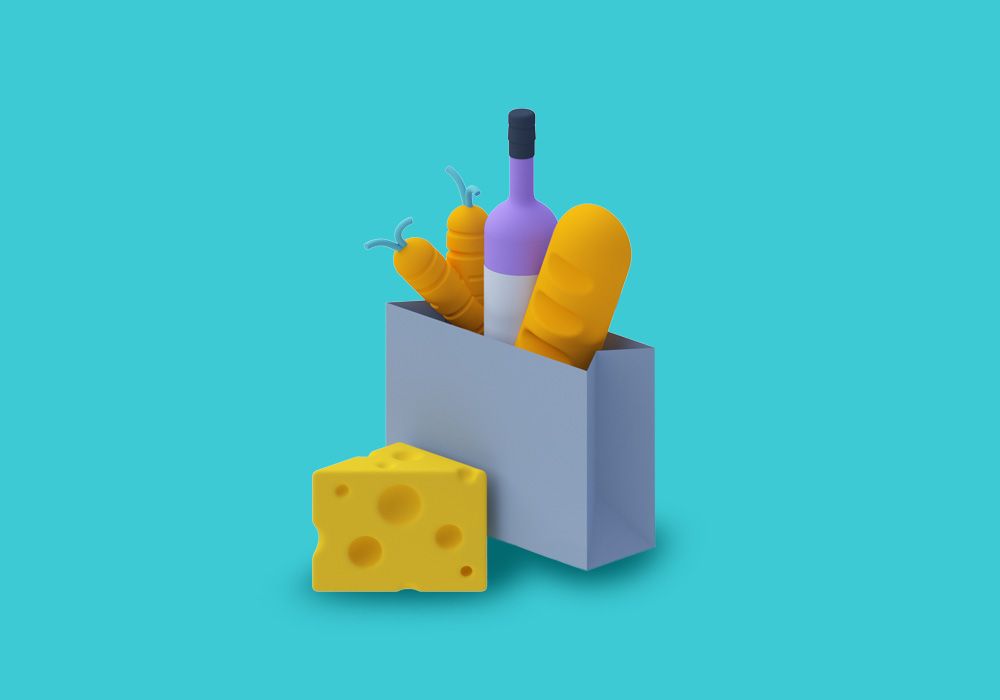 Delivery is rapidly becoming a must-have for grocers as people have become accustomed to online ordering and speedy delivery. According to a Go People survey, 65% of retailers will offer same-day delivery by the end of 2019, and according to Technomic, food delivery volume will grow by 12% year-over-year from 2019 to 2023. The question isn't whether your grocery business should offer delivery but how: by outsourcing to a third-party delivery service or building an in-house operation.
If you do a quick Google search, you'll find a number of delivery-as-a-service companies—DoorDash, Postmates and Deliv, to name a few. What's in it for the delivery service? Further monetization and incentivization of an existing labor force hungry for volume. Each service promises to bring the "Uber experience" to your customers. This includes real-time driver tracking, flexible usage-based payment plans, and the ability to preplan and optimize delivery routes.
My advice to grocers is to tread cautiously. With promises of enhanced transparency, lower overhead and the ability to pay as you go come costs that often fail to scale.
---
Key Factors to Consider
When deciding between building an in-house delivery operation or outsourcing deliveries to a third party, there are many aspects a grocer should consider.
Anticipated Delivery Volume: Is there enough to keep an in-house team busy while still enabling them to meet customer expectations? You may have enough for three full-time drivers on 8-hour shifts, but if most of your deliveries take place between 5 and 7 p.m., it may be tough to recruit drivers seeking longer hours.
Access to Steady Capital and Labor: In your market, can you easily hire and train drivers? Do you have the capital to purchase or lease vehicles if they are needed?
Future Plans for Expansion: How quickly do you need to scale, and across what geographies? Launching grocery delivery in multiple cities at once or in quick succession is challenging, so leveraging third-party delivery service providers to test new markets may make sense.
Pricing and Margins: If your average delivery basket size is $15, it doesn't make sense for you to pay a third party $10 per drop, assuming you want to eventually make a profit.
Regulatory Issues: If you offer alcohol delivery in addition to groceries, outsourcing may be prohibited in certain markets, making this an easy choice.
Customer Experience: Does quality control over your customer experience matter to your business? This aspect is often overlooked but can be critical especially for premium grocers. It's hard to get the customer experience you want with a third-party service.
---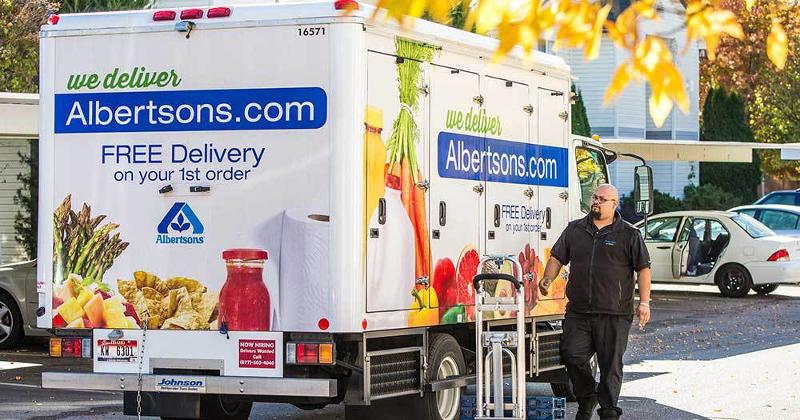 When we looked at prevailing delivery service rates and compared them to the likely cost of building an in-house delivery function (taking into account minimum wage, insurance, vehicles/maintenance and the cost of fleet management software), we found that on average, the cost of operating an in-house fleet is about 40% less than the price of outsourcing to a delivery service, assuming full utilization and an efficient operation that leverages route optimization technology. One can't forget that third-party delivery services must maintain a profit margin on the delivery itself — that is their product after all. In stark contrast, deliveries fulfilled by in-house fleets can operate with zero — or even negative — margins, as the product being sold is not the delivery itself, but rather the groceries being delivered. At the same time, keeping your in-house team at full capacity requires predictable demand, which is difficult, especially in the early days.
For that reason, we generally recommend that new grocers (or those launching delivery for the first time) try outsourcing deliveries to start, and then move to an in-house team once they have a handle on current demand and are able to accurately predict it for three to six months. During that period, learn everything you can about delivery from your outsourcing partner, including how to gauge and develop predictive models for demand, and how to create a great customer experience. Ideally, you want access to their technology and software so you can see how it's done and determine which KPIs are most important for your delivery operation.
Then, once demand is higher, and you're able to accurately predict, it's usually more economical to develop your own in-house team. The upfront cost is higher, but this approach pays off quickly.
Grocers who have gone in-house tell us that, in addition to reducing costs, they believe they can provide a better-quality experience for customers.
While there is no one right answer for every grocer, I hope this advice helps you determine the best approach for your business.
Khaled Naim is co-founder and CEO of Onfleet, a San Francisco-based logistics management company.