What is Fleet Management?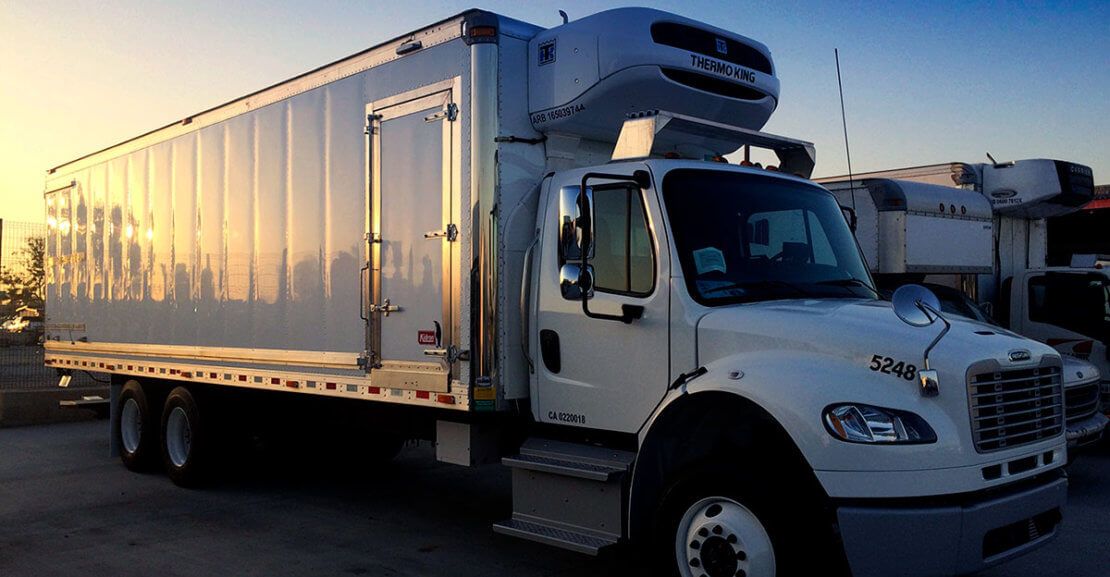 Fleet management is everything a company does to productively operate vehicles and labor to support a remote business objective like freight hauling, emergency services, or delivery. It aims to improve efficiency, reduce costs, and ensure compliance with government regulations. Where customers are involved, fleet management helps ensure a high-quality customer experience.

All fleet companies (a.k.a. companies that manage commercial vehicles) practice some form of fleet management. Many of these companies use fleet management software to help them achieve their objectives.

In this article, we'll go over:

What does a fleet manager do?
What are the benefits of a fleet management system?
Choosing a fleet management solution
---
What does a fleet manager do?
Fleet managers are responsible for managing all fleet operations, including but not limited to:
Evaluating and purchasing fleet vehicles
Managing fleet costs
Hiring and managing fleet labor
Dispatching fleet vehicles
Communicating with drivers
Tracking fleet performance
Promoting driver safety
---
Let's go over each of these in more detail:
Evaluating and purchasing fleet vehicles

A fleet manager has to plan when and what new vehicles need to be purchased to keep the fleet operational. Many factors come into play here:
Current capacity and forecasting future demand accounting
Market conditions
Class and size of vehicles
Job the vehicle needs to do/the load it has to bear
Geographical area in which it works
Fleet managers need to negotiate vehicle prices with suppliers, equip them properly for the operation (ie, temperature sensors, etc.), and secure adequate insurance. This is a significant step in reducing long-term costs.
---
Managing fleet costs
A fleet manager is responsible for budgeting and controlling all the costs associated with their fleet operations. It's their job to identify costs that can be reduced or removed so that the fleet is more profitable.

Some examples:

Fuel management
Improving load/unload and stop efficiency
Finding unnecessary expenses and replacing them with more cost-effective solutions
Remember: The ultimate goal of fleet management is efficient fleet operations. From fuel costs to maintenance to time spent scheduling, expenses add up fast.
---
Creating optimized routes
Planning efficient, optimal routes for drivers is a crucial activity for fleet managers. But planning a route isn't a one-and-done job. Even after a route has been created, endless hurdles might arise and force drivers to take a different route. Day-to-day traffic changes, accidents, road closures, and significant disruptions like those caused by COVID-19. This can happen before a driver has been dispatched or once they're already on the road. Fleet managers need to be able to proactively identify these events and intervene to avoid costly delays, bottlenecked deliveries, unhappy drivers, and unhappy customers.

What this looks like:
To help fleet managers, Onfleet's route optimization engine considers time, location, capacity, and traffic to produce the most efficient delivery route. And if a manager needs to make changes to the route, real-time updates are sent to drivers.
---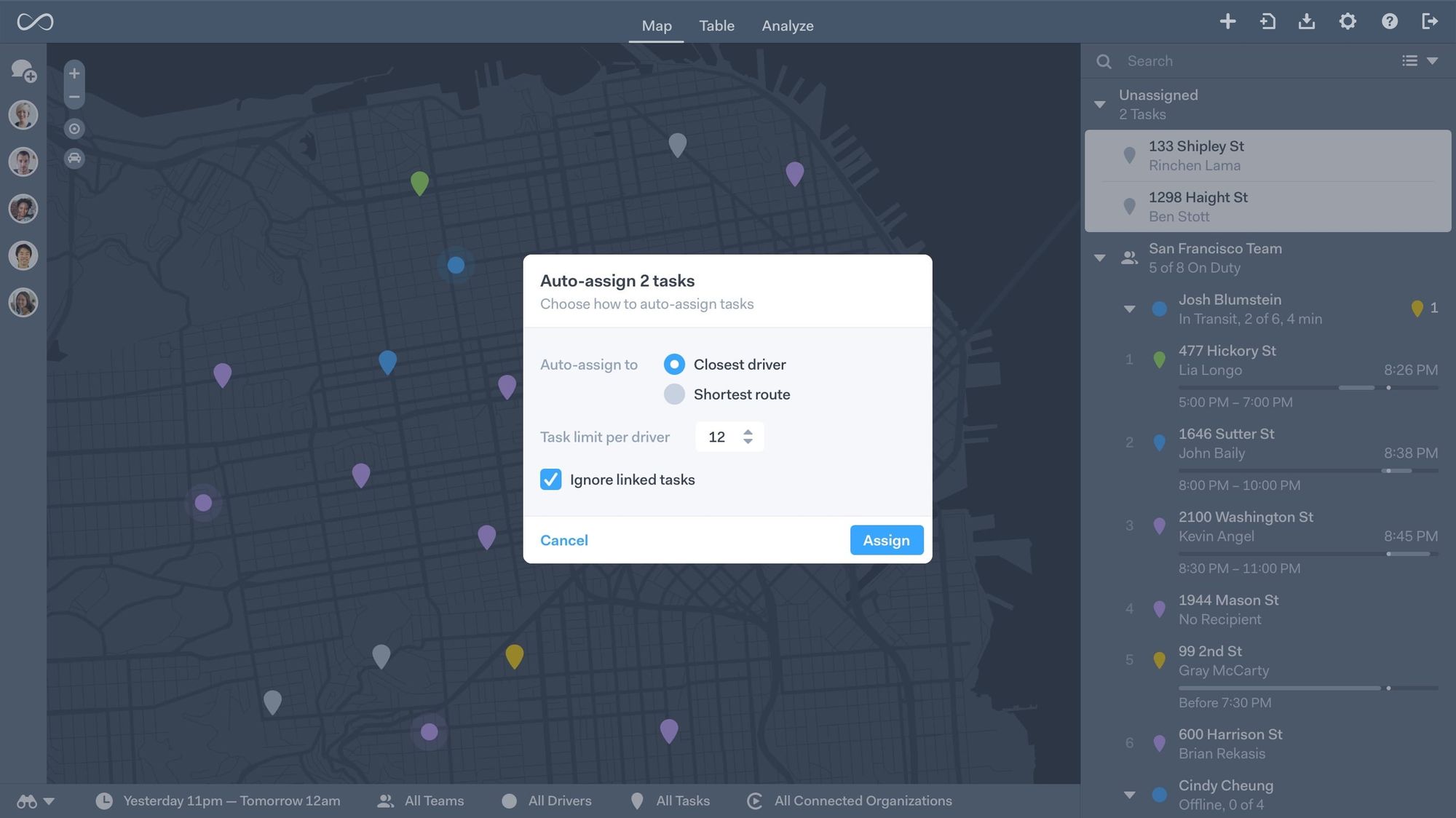 Dispatching fleet vehicles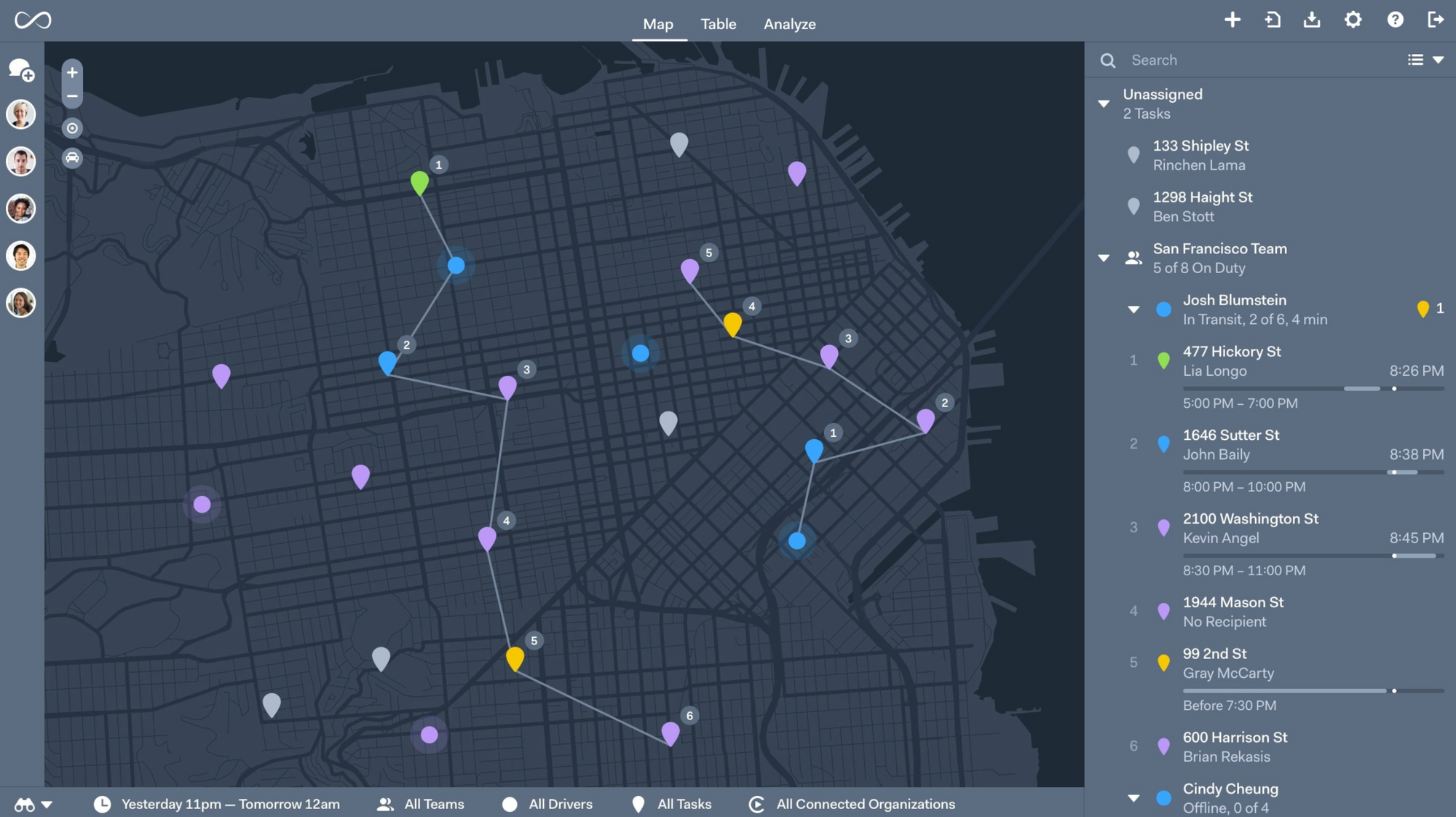 Dispatch is the process of assigning drivers to vehicles and routes. There are myriad variables involved. Without the aid of software, this turns into a detailed and cumbersome pen-and-paper process.

Fleet management software streamlines dispatch by planning routes and assigning drivers as logically and cost-effectively as possible—something impossible to do manually.  

What this looks like:

Onfleet consolidates routing and dispatch operations into a single clean web dashboard. Once route optimization has been performed, the routes are assigned to available drivers, with the objective of maximizing the stops per route. Rather than a paper route sheet, drivers have an always up-to-date list of stops on their mobile app, dramatically service times and minimizing labor costs.
---
Managing compliance
Legislation and regulations change constantly, and keeping up with them is critical for fleet companies to avoid paying substantive penalties or suffering unnecessary delays.

These regulations contain vital information about vehicle weights, towing and load limits, and hazardous materials transport—all things fleet companies need to track daily. Larger commercial vehicles are often subject to vehicle inspections and audits, so ensuring compliance is especially important.  
In many cases, fleet managers must also implement ELD-compliant systems to log hours driver duty status changes. These systems must be integrated into the commercial vehicle's engine to track drive segments accurately.
---
Communicating with drivers
Communication between drivers and dispatch operations is particularly important for a fleet manager. Weather, traffic, and other operational changes can wreak havoc on routes when appropriate two-way and real-time communication tools are not in place.

Fleet managers should be able to proactively communicate with drivers considering real-time information about their driver's statuses and locations. Onfleet includes a private, secure chat platform to enable this communication.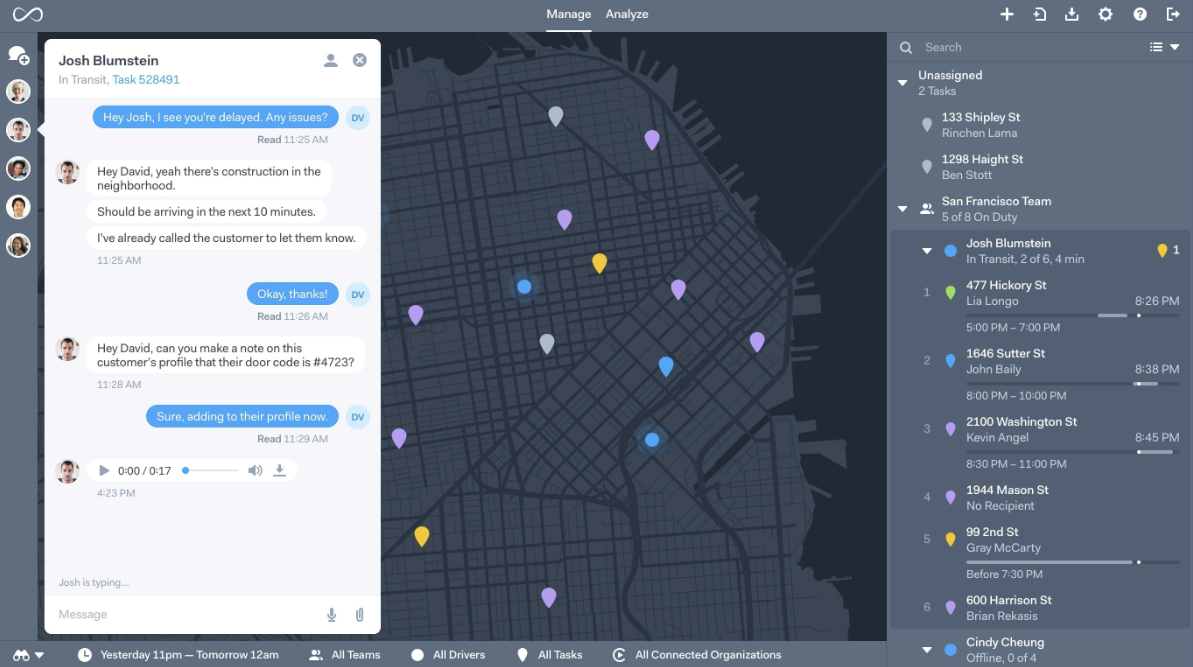 ---
Tracking fleet performance
Tracking fleet performance is complex, no matter the fleet's size. Onfleet empowers fleet managers to proactively track delivery statuses, delays, and route progress and monitor real-time traffic conditions. Fleet managers receive accurate predictive arrival and completion times and real-time alerts so changes and communication can happen proactively instead of reactively.
Unlike standalone routing engines, Onfleet's predictive ETAs provide a dynamic estimate for every stop in a route and update them throughout the day as real conditions change.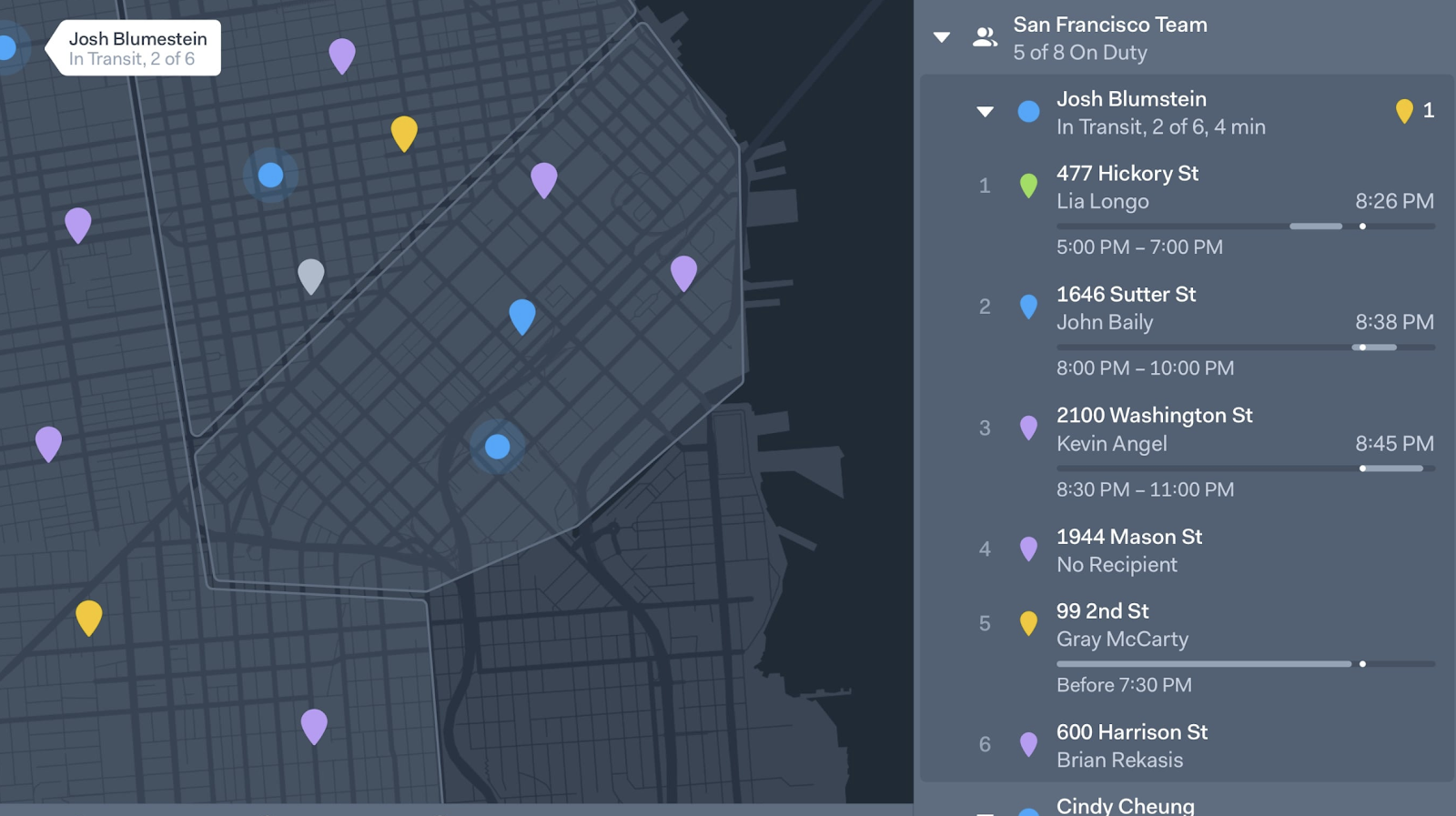 ---
Promoting driver safety
A fleet manager always has to consider the safety of their drivers. They should know precisely where a given delivery vehicle is at any particular time.

Fleet managers depend on GPS technology to get visibility into the whereabouts of their vehicles, as well as to detect accidents and erratic or unsafe driving behavior. Onfleet's integration with Zendrive allows a single app to provide fleet management and driver safety functions to their fleet.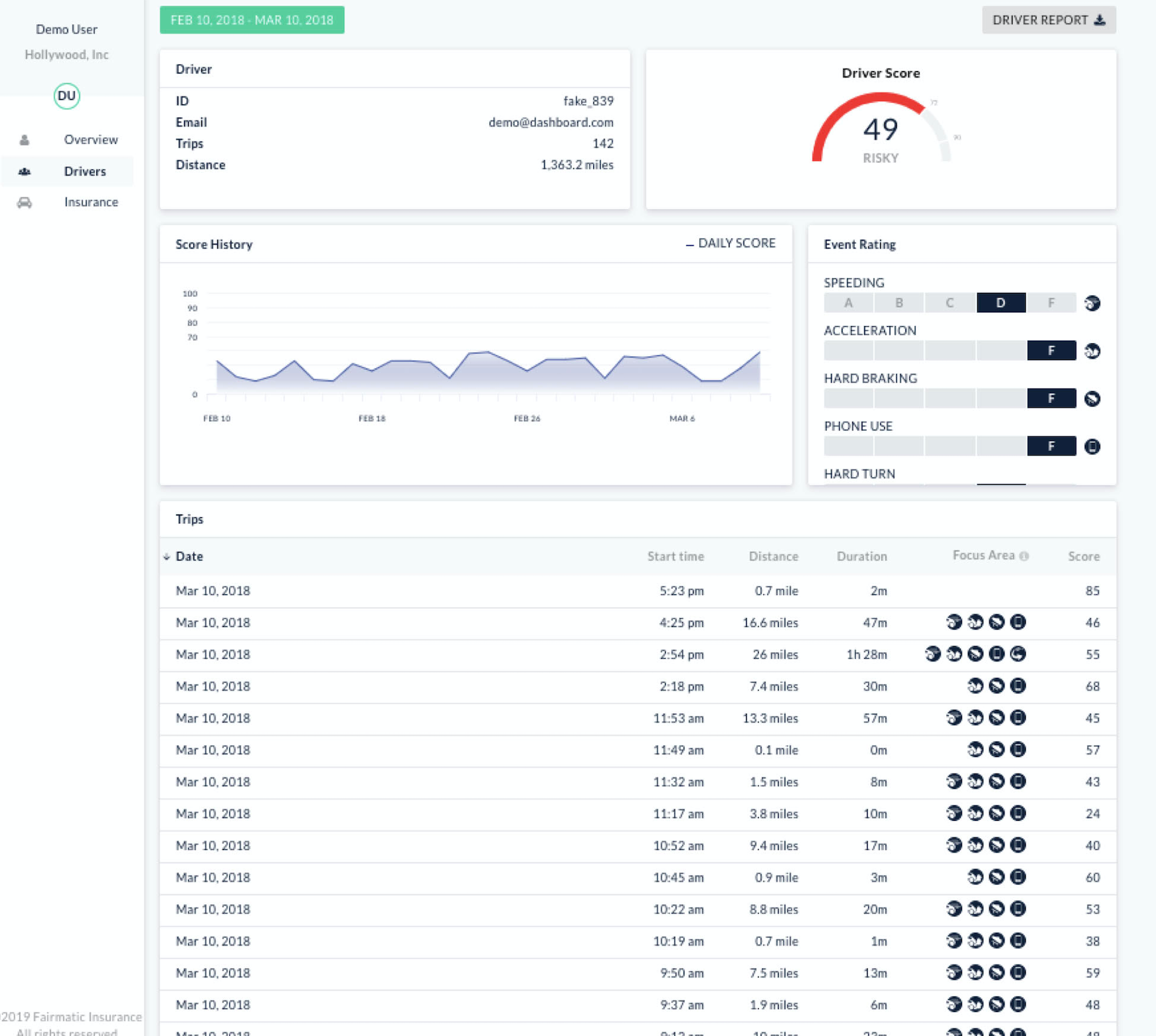 ---
What are the benefits of a fleet management system?
As we discussed earlier, fleet managers are accountable for finding and trimming unnecessary expenses to ensure a fleet company operates cost-effectively.

Having an intuitive management system in place will enable fleet companies to:
Obtain real-time, 24/7 visibility into day-to-day operations with a universal dashboard
Increase customer and driver satisfaction with up-to-date delivery info
Increase productivity
Reduce fuel usage and costs
Deliver more packages (and deliver them on time)
Analyze team performance over time and make improvements as needed
Identify bottlenecks with predictive reporting metrics
Avoid legal problems by ensuring compliance with industry regulations
Keep drivers safe
---
Harnessing Technology To Help
Regardless of how big or small your fleet is, your challenges are complex—which is why over 75% of fleet managers use some sort of fleet management software or vehicle telematics to help support, according to Government Fleet's annual benchmarking survey.
---
Choose a leading fleet management solution
Onfleet's fleet management software provides end-to-end route planning, dispatch, communication, and an analytics platform that allows fleet managers to keep their business operating efficiently.
But you don't have to take our word for it. Start your free trial today and see for yourself.