Goodwill Industries of Alberta opens a new field of employment opportunities using Onfleet delivery management software, creating more local jobs for individuals with disabilities.
Customer Introduction
Goodwill Industries of Alberta is a local non-profit social enterprise, making a positive impact throughout the province from its head office in Edmonton. Through the Goodwill @ Work commercial services program, Goodwill employees partner with organizations across Western Canada to complete projects in the fields of assembly, manufacturing, and packaging. The end result has been providing individuals with disabilities the opportunity to enhance their lives through meaningful employment.
In September 2022, Goodwill @ Work Program Manager Lukas Adomonis expanded project fields to include door-drop delivery marketing to support a partnership with TELUS, a communications technology company.
"TELUS approached us to set up a program for door hanger deliveries promoting their internet and cable services to new-build homes on the outskirts of Edmonton," says Adomonis. "It felt like a perfect opportunity to outsource that to the team and hire some people with disabilities in the community to do the work."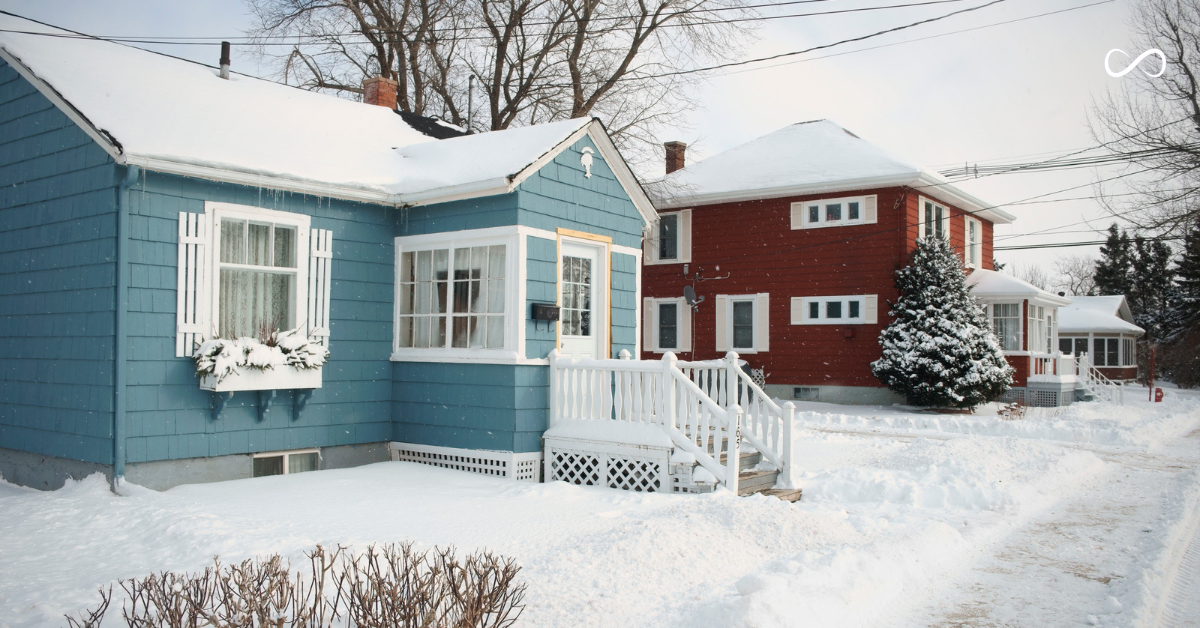 Problem
To support door-drop delivery, Goodwill @ Work needed to create a new program from the ground up, which included developing delivery operations.
"We knew we needed routing software in order to be successful, so we started looking for the ideal software to make the dream to set up this program a reality," says Adomonis. "We went through a bunch of different programs and software, trying to look for something that would really suit our needs."
Adomonis knew that he needed delivery management software that could handle many addresses (between 2,000 and 3,000 per month) and optimize walking routes for over 200 addresses per day. The Goodwill @ Work team needed to create easy-to-understand walking routes that it could provide to individual employees executing delivery once a supervisor dropped them in a specific neighborhood.
Adomonis was looking for advanced data visualization of the routes so that he would "be able to print it off and demonstrate it to team members who, due to their disability, might have a little bit more of a hard time understanding really complex information."
Solution
"Onfleet seemed to be the software that did it best, especially for the specific case situation of grouping addresses and having them be walking routes as well," says Adomonis. "Onfleet rose to the top in terms of what our organization thought was the best software to work with. It really had the right features for what we needed for this program."
As Goodwill @ Work began using Onfleet delivery management software, Adomonis discovered more helpful features to run the program.
"All the metrics that Onfleet has makes it easy to record successes and failures," says Adomonis. "Plus, having a mobile app makes it really easy for us to track our deliveries on the backend, which is not something we were immediately looking for but ended up being super helpful."
Results
Successful Implementation of New Project Field with Scalability
Onfleet delivery management software helped Goodwill @ Work develop a successful new program for door-drop delivery.
"I don't know how we would do it without Onfleet," says Adomonis. "Honestly, there are just too many addresses to try to manually organize without some sort of software assistance."
Through the door-drop delivery program with TELUS, Goodwill @ Work delivers to 150-200 houses per day, employs five 5-hour shifts per week, and makes 30-50 deliveries per hour.
"There's definitely the potential to grow," says Adomonis, who has plans to expand to Calgary, British Columbia, and Saskatchewan in the future.
Conclusions and Next Steps
Goodwill @ Work wants to use the delivery program developed for TELUS as a case study to show other organizations in Edmonton how they can partner with Goodwill to deliver promotional materials while giving back to the community through supporting employment for people with disabilities.
"These are jobs that are really essential to the community and help a vulnerable subsection that would find difficulty gaining employment otherwise," says Adomonis. "So, it's really great that a bunch of different organizations like TELUS and Onfleet are coming together to make this a possibility."