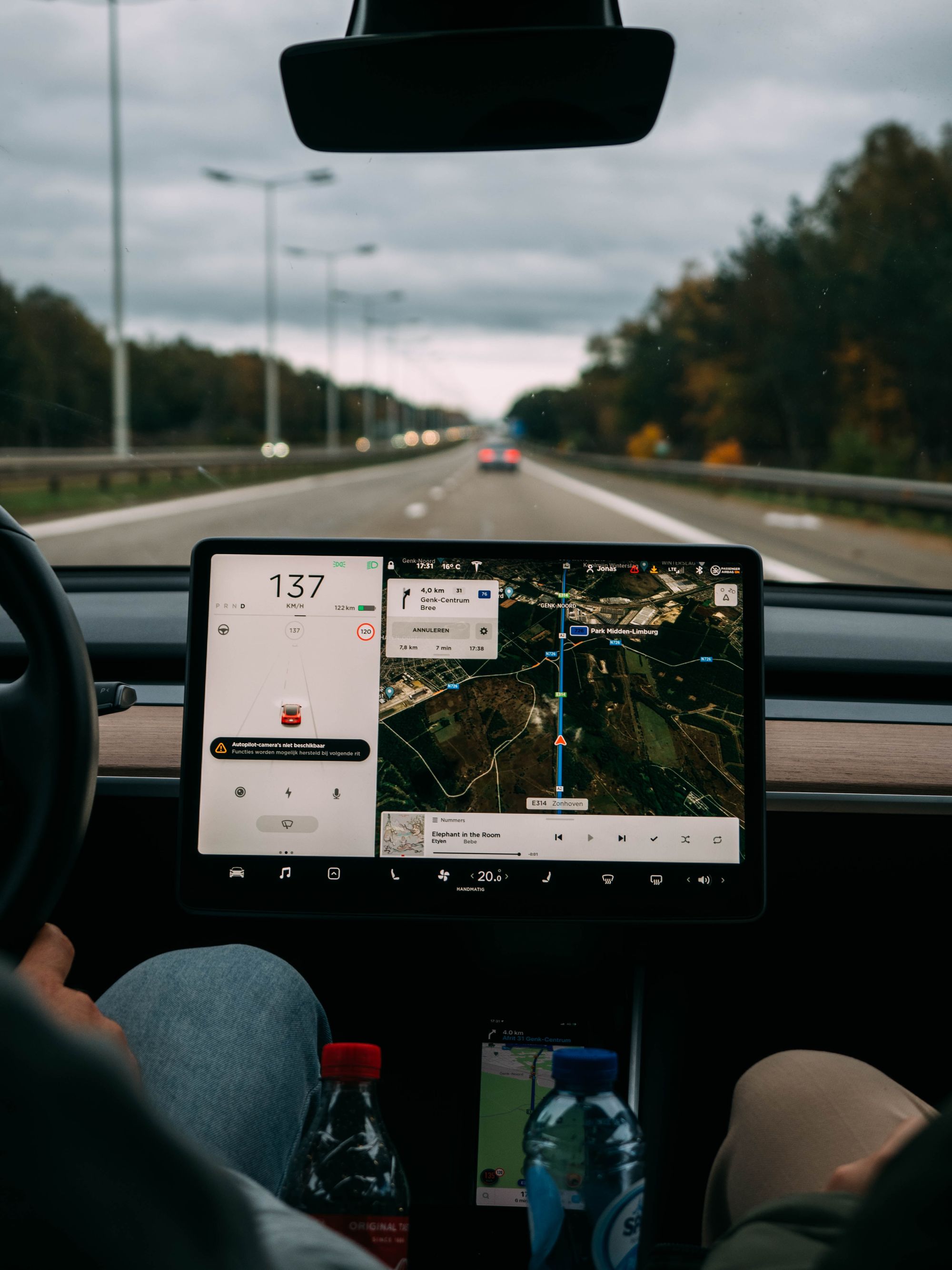 ---
We don't need to tell you that a GPS app is a tool that tells you how to get from point A to point B. What you may not know, however, is that a GPS app alone actually isn't the best option for delivery drivers.
Where GPS apps lack is their ability to optimize routes. They don't factor in all of the different variables that could impact delivery, including driver location, traffic capability, and multi-stop routes.
But these factors are critical. Because as a business, you're looking for more than just street-by-street navigation. You're looking for the most optimized routes that will get you from point A to point B as quickly and as cost-effectively as possible.
That's where route optimization software comes in.
Optimized routes save time, money, and provide a better experience to both your drivers and customers which in turn becomes a competitive advantage.
The ripple effect is clear: GPS technology + route optimization software = a match made in delivery operations heaven.
In this article, we'll go over:
What a delivery driver GPS app is and how it works
6 reasons not to rely on GPS navigation alone to optimize delivery routes
How teams can benefit by combining GPS with route optimization
4 best GPS apps for drivers
---
What is a Delivery Driver GPS App (and How Does It Work)?
A delivery driver GPS app is a tool that tells drivers where they are and provides them with street-by-street navigation to where they want to go. Google Maps and Waze are a couple of examples.
GPS apps offer different options to their users to personalize their experience, like being able to choose what voice drivers would like to hear navigating the route and whether or not they want to get notifications about things like speed limits, toll bridges, and highways.
While these are great features for everyday users, they're not really what delivery drivers, in particular, are worried about. What would be more helpful is if route information was relayed back to dispatch, or if the app sent delivery notification to customers as the status of their order changed.Coupling route optimization software with your GPS app solves this problem.
---
6 Reasons Not to Rely on GPS Navigation Alone to Optimize Delivery Routes
Look, we're not saying your GPS app is useless. We're saying that when paired with the right software, it could be a lot more powerful in serving your business and empowering you to serve your customers better. Here are some reasons why.
1. Unable to factor in delivery constraints
A GPS app will tell delivery drivers where they're located but its inability to relay this information back to dispatch means there's no real-time visibility into your drivers' whereabouts.
2. Unable to optimize for multi-stop routes
The longer amount of time that a driver is spending on a route, the more gas they're burning, the more you're paying in fuel and labor costs, and the longer the customer is waiting to receive their order. Unfortunately, GPS isn't smart enough to order your stops in a way that makes the most sense.
When you harness a route optimization tool, though, you can rest assured knowing your drivers are utilizing the most efficient route.
3. Unable to auto-dispatch drivers
There's a lot of manual work involved with typical GPS apps. Like we mentioned in the previous point, the addresses you enter aren't automatically sorted to make up the most efficient delivery route. So once you do figure out what the best route is at that moment, you then need to spend additional time locating and dispatching an available driver.
With route optimization software, you can sit back and relax as software dispatches drivers for you, telling them exactly when to go, where to go, and any instructions they'll need along the way.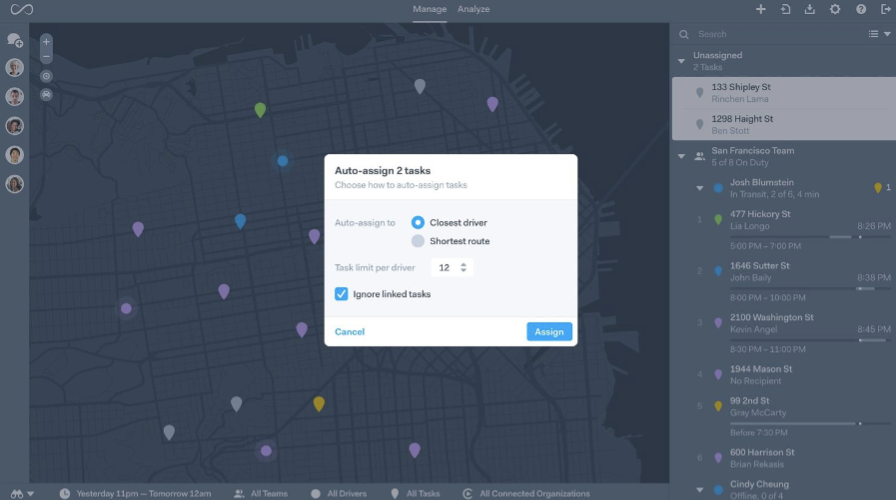 4. Unable to update customers
We've established that GPS apps are typically designed for personal use, so they don't have features like sending real-time shipment status updates or delivery notifications to customers. This is something else route optimization software can help with, so customers know exactly when to expect their order.
5. Unable to capture proof of delivery
Proof of delivery is super important because it protects your company from fraudulent claims of lost or undelivered packages. Proof of delivery could be a signature or a photo of the package and where it was dropped off. A GPS app doesn't have this functionality, but route optimization software does.
6. Unable to report on delivery KPIs
GPS apps don't have delivery KPIs. This is an issue because it's essential to track delivery operations and continually make improvements to ensure they stay as efficient as possible.
All of the challenges listed here can be addressed by combining a delivery driver GPS with the right route optimization software. Route optimization software makes GPS better for deliveries—or dare we say, good for deliveries overall.
Keep reading to learn how delivery teams can benefit from these optimized routes.
---
How Delivery Teams Benefit By Combining GPS With Route Optimization
Route optimization software (like Onfleet) provides delivery teams with a long list of benefits, including:
Respond to schedule changes in real-time
Routes are updated right away when unforeseen circumstances come up, like traffic on the road, accidents, and weather warnings. Drivers are notified of these updates in real-time, so they're not stuck trying to figure out what to do next.
Delivery shipments faster
Because optimized routes translate into faster routes. Faster routes also mean happier customers, more deliveries per hour for drivers, and fuel savings.
Increase delivery capacity
Route optimization software can help you increase your delivery capacity by telling you when you need more drivers to get more work done within specific delivery windows based on the number of drivers and delivery trucks you have available at a time. This prevents inefficient truck loading as well as burn-out from your drivers as a result of over-scheduling.
Improve driver satisfaction
Route optimization software can even help with driver breaks by easily planting them out in a way that has the least amount of impact on your delivery routes while ensuring all local and federal regulations are being met. Drivers get the benefit of knowing exactly when their breaks are going to be.
Plus, because your routes are being optimized in real-time, drivers are less likely to get stuck in traffic and can get all their deliveries done on schedule, making life easier for your drivers, your business, and your customers.
Improve customer experience
Route optimization software ensures more on-time deliveries, and provides real-time updates on driver's whereabouts to customers, meaning estimated delivery times are always accurate.
With Onfleet, customers also can talk to the driver directly, just in case.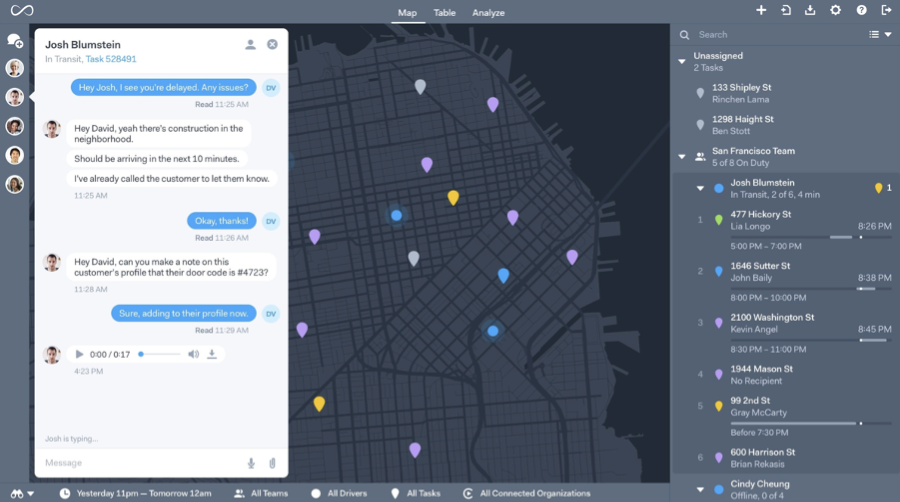 Increase revenue
All the by-products of route optimization have one thing in common: more time and money in your pocket.
Plus, less time spent on the road means less money spent on fuel, lower emissions, and less wear and tear on your delivery vehicles.
Gather actionable delivery metrics
It's essential to track delivery operations and continually make improvements to ensure they stay as efficient as possible.
Most route optimization software comes with built-in reporting capabilities, so you can see precisely which areas need to be improved to lower costs and increase profits.
Every delivery operation should be tracking KPIs such as:
On-time rates
Service times
Successful deliveries
Customer feedback ratings
Idle time
Drop-offs per pickup
With Onfleet, for example, managers and drivers can view these KPIs and segment the data by team, driver, day, week, and hour of the day. This level of insight makes it easier to identify costly bottlenecks in the delivery process.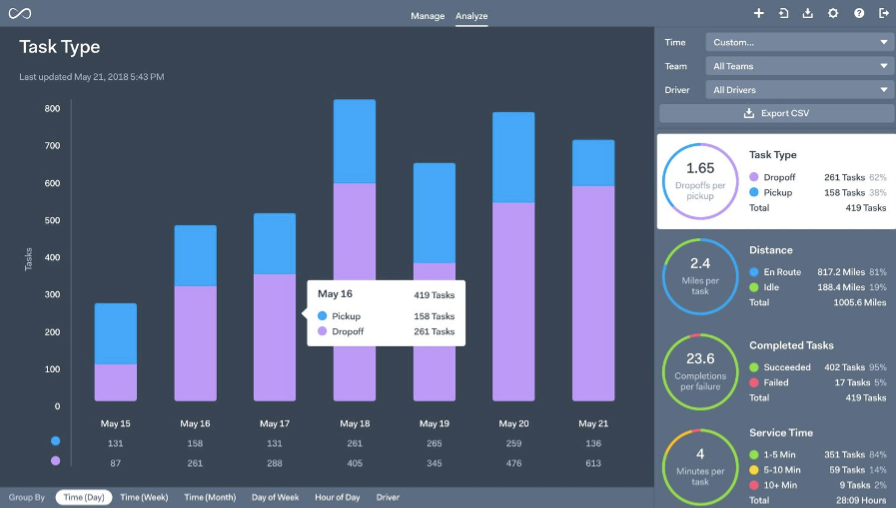 ---
4 Best GPS Apps for Delivery Drivers
So we went over the benefits that coupling GPS apps with route optimization tools can have, now let's dive into some GPS app options that work with most optimization software.
We've included a brief description of each app to help you decide which one is best for your business.
---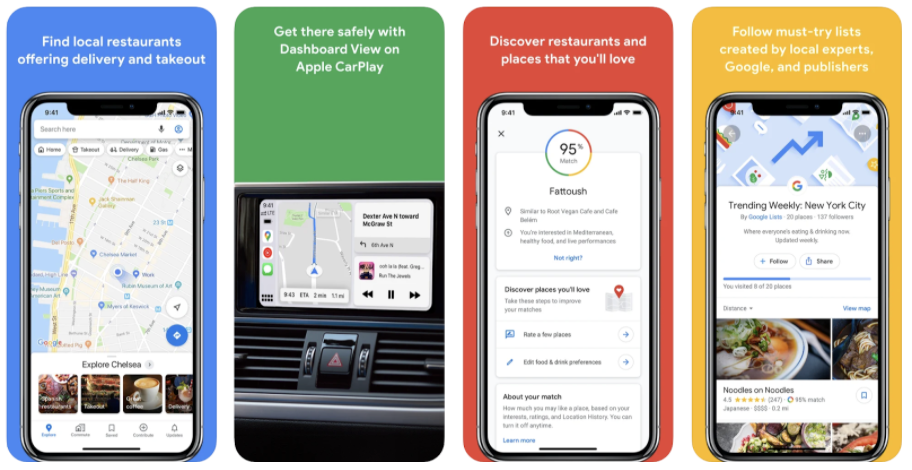 Google Maps is by far the most popular GPS app and it's pretty easy to see why. Its easy-to-use interface is trusted by thousands of users as an on-the-go source for the most up-to-date traffic information, letting you save addresses, pin your parking location, store routes offline, discover businesses that are near you, and see their open hours right in the app.
The app's routing capabilities are pretty limited, though. You can only plan up to 10 stops and you'll need to decide the order for yourself as it can't optimize your route based on your stops. However, when paired with route optimization software like Onfleet, this problem is no more.
---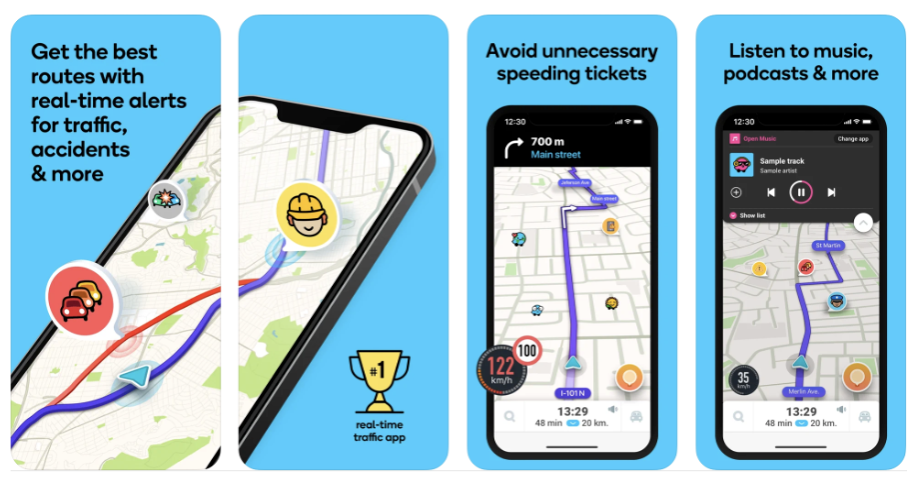 Fun fact: Waze was acquired by Google Maps in 2013, which has since adopted a large portion of its features on their own Maps interface. Waze uses a combination of GPS information, user-submitted traffic updates, and real-time user tracking to generate the best possible route for users. Its intuitive interface and interactive customer experience have made Waze the second most popular GPS app on the market.
Like the other apps on this list, Waze lets you enter multiple routes as well, but it won't be able to tell you what the best order is to visit them, which is where route optimization software takes the baton.
---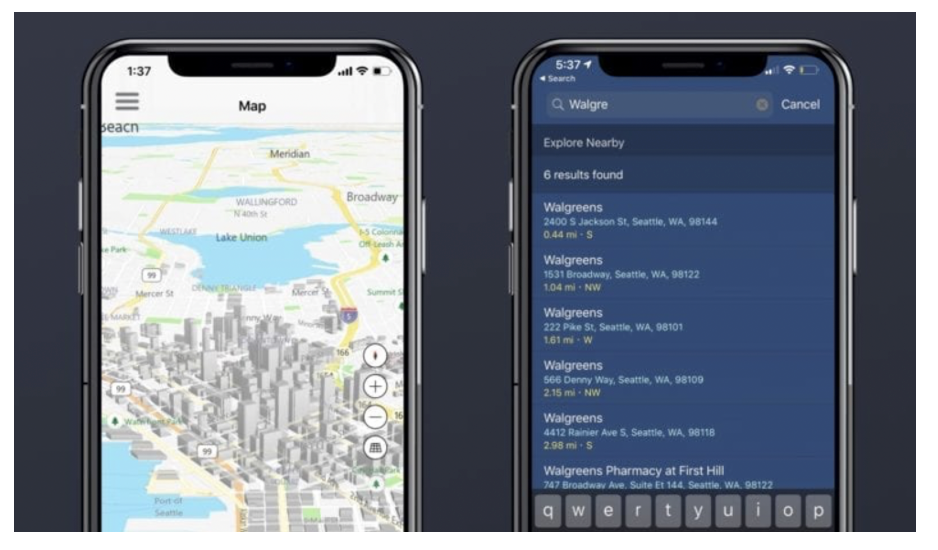 Designed by Microsoft, Bing Maps is especially popular among larger businesses for its API capabilities and developer features. It can be customized to provide a visual representation of different types of internal business data like sales history, competitor geospatial insights, and lots more.
When paired with route optimization software, this app becomes an especially killer option for PC users, since it'll integrate with all your other apps.
---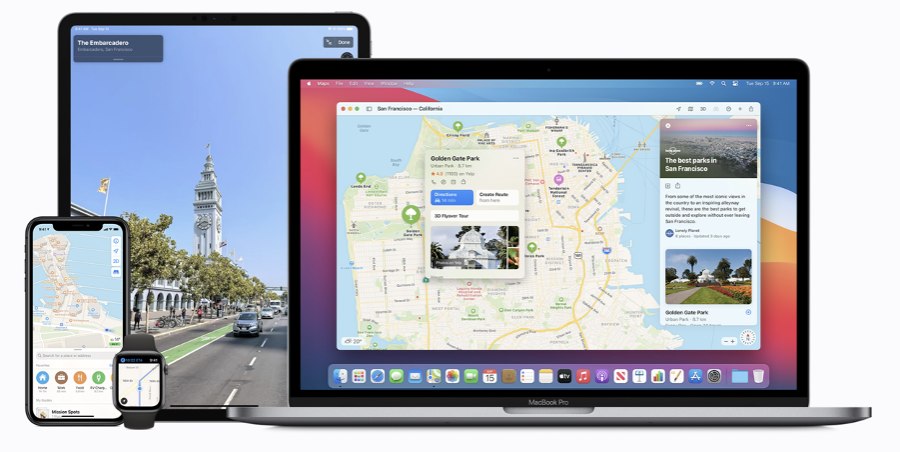 For Mac users, Apple Maps takes the cake. It's super easy to use and compatible with all your other Apple devices. Similar to Google Maps, it has a Guides feature that helps you find out what's near you.
As you're driving, it'll factor in real-time traffic information, like the current speed limit, so you know exactly how long it'll take you to arrive at your destination. It also helps eliminate wrong turns and directional misses by telling you which lane you should be in before a turn.
In some areas, Apple Maps even has an Indoor Maps feature which tells you where certain restaurants, stores, and bathrooms are in popular buildings like malls and airports.
---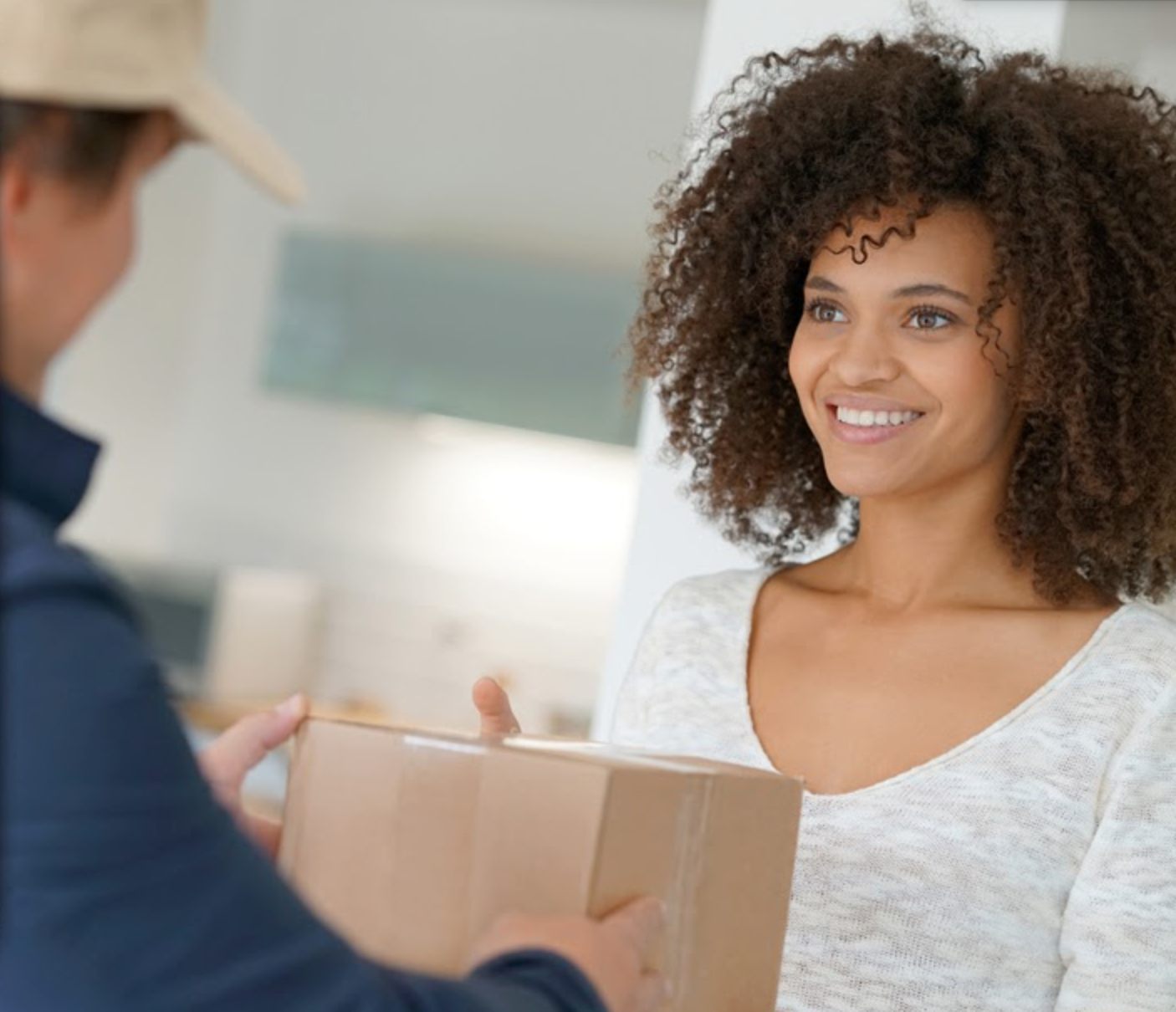 Give Your GPS The Power of Route Optimization
Used together, the right GPS app and route optimization software will ensure your delivery operations run smoother. Onfleet is compatible with the devices you already use and integrates seamlessly with all of the top GPS apps mentioned in this article. Your customers will appreciate these invisible but powerful forces behind their delivery experience.
Ready to optimize your routes and get a jumpstart on your deliveries? Get in touch with our sales team or start your 14-day free trial of Onfleet today.
---