Here at Onfleet, we eat, sleep, and breathe local delivery logistics. Every day, we think about ways (and write code) to improve our dashboard user experience, APIs, dispatching and optimization algorithms, end customer experience, and of course our driver apps.
Logistics is complicated, and there are many parties involved in the lifecycle of a delivery: the end customer, the dispatcher, operations manager, and delivery driver — arguably the most important, and often overlooked, person in your delivery operations. They are, after all, moving the actual goods from A to B while constantly overcoming real-world obstacles, in real-time. We decided to spend some time showing some love to the drivers that rely on Onfleet to make ends meet. Introducing: Driver Analytics.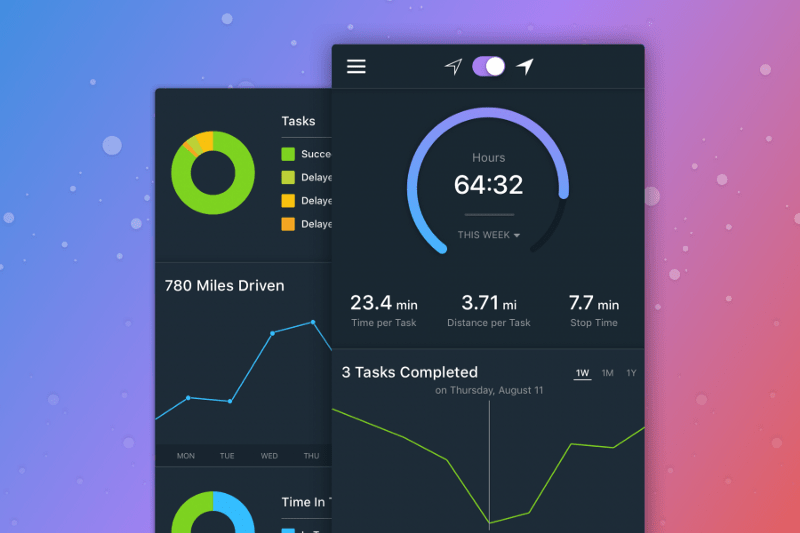 Onfleet's new Driver Analytics functionality provides drivers with critical data regarding their deliveries over the past week, month, and year. This data, previously only available to dispatchers, includes mileage, hours on duty, delivery success rates, and more, complete with beautiful, interactive charts and graphs. We are excited to empower drivers with this powerful new feature, available now in the latest version of our Android and iOS driver apps. To learn more, check out this support center article.
Note: the latest version of our iOS driver app is now available in the App Store!