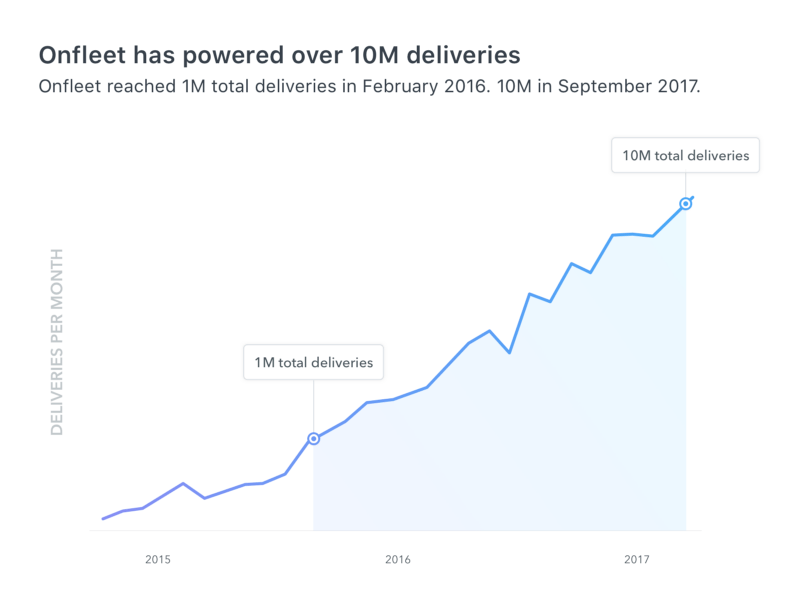 In early 2016, less than one year after the start of Onfleet, we hit our first huge milestone as a company, 1 million deliveries powered. With sustained growth over the following eight quarters amidst an industry that is constantly changing, consolidating and acquiring to scale, we're thrilled to report that less than two years after our 1 millionth delivery, we've just crossed the 10 millionth delivery milestone! Today, we'll power thousands of deliveries per hour for hundreds of businesses in over 60 countries around the world. Consumers are expecting more convenience from the retailers and merchants they purchase their goods from, and Onfleet-powered businesses are delivering that delight.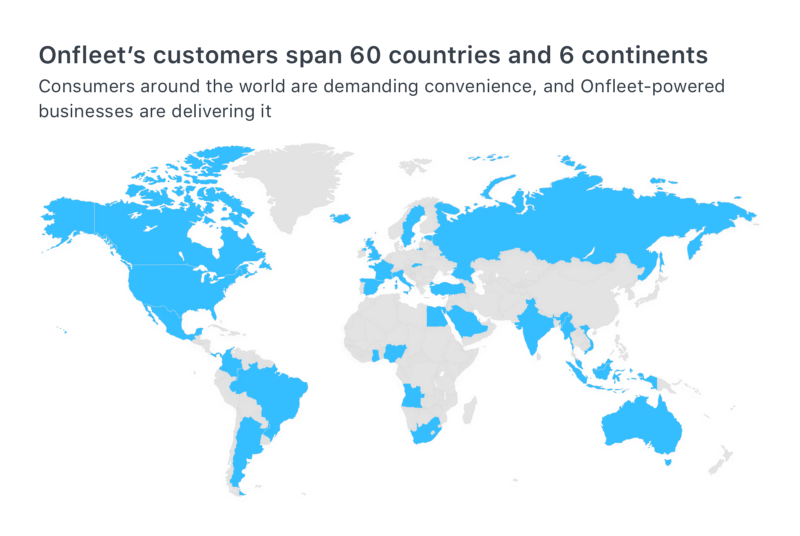 Every day at Onfleet presents a unique opportunity, as we support companies that have many differing products and consumer bases. Whether they're delivering groceries, flowers, prescription medication, alcohol, cookies, cannabis or laundry, Onfleet works diligently behind the scenes to ensure that these deliveries are able to happen, efficiently and delightfully. In some cases, the only similarities between our customers are that they understand the necessity for faster deliveries, tracking, and reliable ETAs to ensure their own last mile deliveries exceed the expectations of their customers, a need that is only intensifying with the ubiquity of delivery offerings.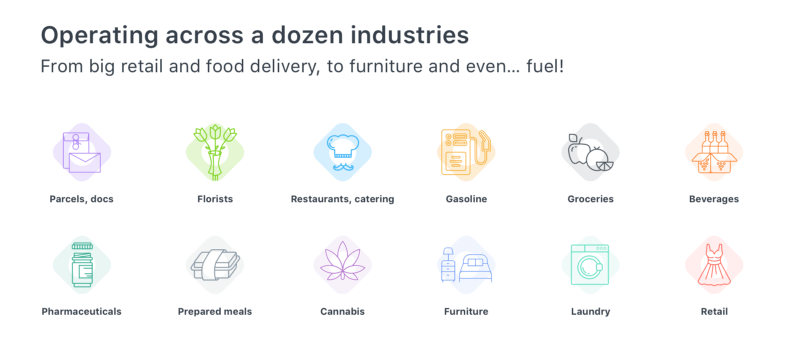 The last mile landscape has changed drastically over the past year with large acquisitions of grocery delivery chains, the emergence of autonomous vehicles and robots, and a continued vigor for many retailers to offer delivery of products that had previously only been found on store shelves.
With our continued focus to provide a robust SaaS experience for customers, intelligent GPS route optimization, Onfleet is helping shape the future of the delivery landscape. From providing a simple API for businesses to integrate with in order to get to market quickly to working with established companies that need to improve their experience to meet the needs of today's demanding consumer, we're more confident than ever before in the value of Onfleet — the operating system for last-mile delivery.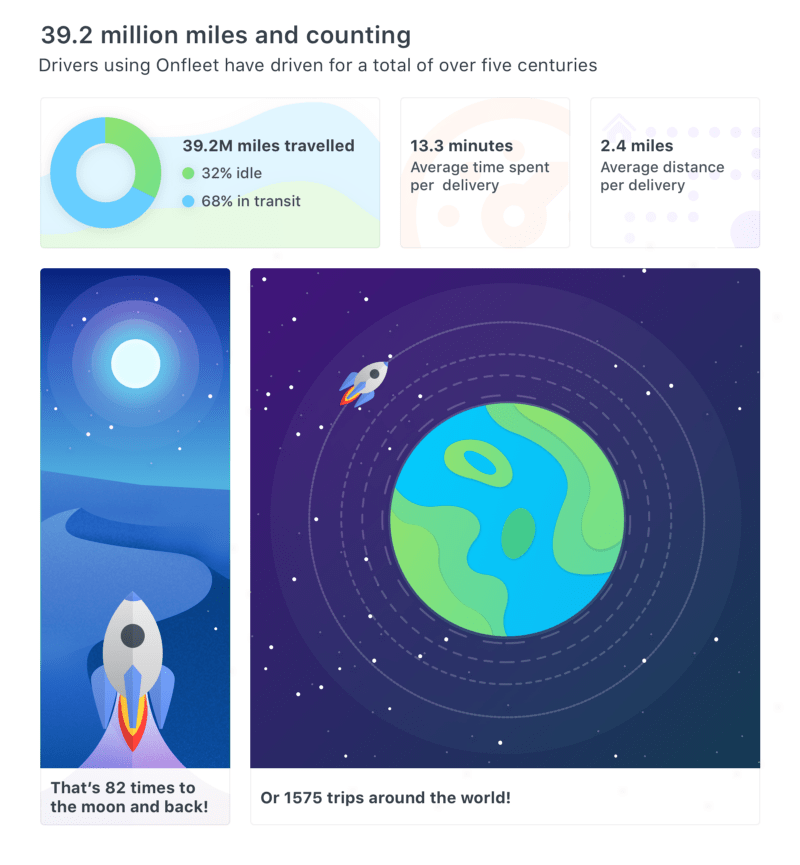 A huge thank you to each of our customers, and their dispatchers and drivers, that helped make this possible, as we can only measure our own success by the growth of those we support.
Onwards to 100 million!