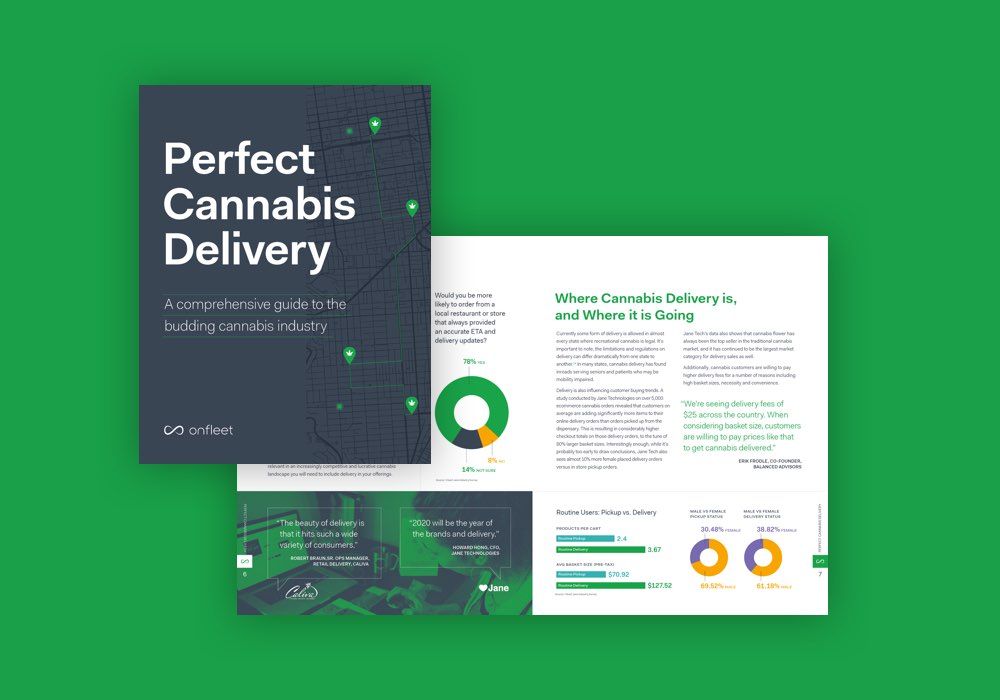 A wave of cannabis legalization is washing away more than 80 years of prohibition in North America and beyond. As the tide recedes, a budding industry is emerging. An industry that is expected to grow to $66 billion per year globally over the next six years. Cannabis businesses need the right tools, strategies, and processes to compete in this new global market.
Onfleet has long been the industry leader in providing delivery technology to legal cannabis operators. We have partnered with the largest marketplaces and order aggregators, as well as, your favorite local dispensaries. For many reasons, delivery of cannabis to the consumer has, and will continue to be, a major driver in the growth of an industry poised for explosive expansion.
In this report, we take an in-depth look at the current industry landscape, challenges, and technology solutions cannabis businesses need to consider when launching a delivery service.
Thank you to all of the wonderful partners, data analysts, customers, writers, designers, and, of course, Onfleet staffers, who made this forward looking piece possible. We hope you enjoy.
Click here to have the updated 2021 Perfect Cannabis Delivery White Paper emailed to your inbox.