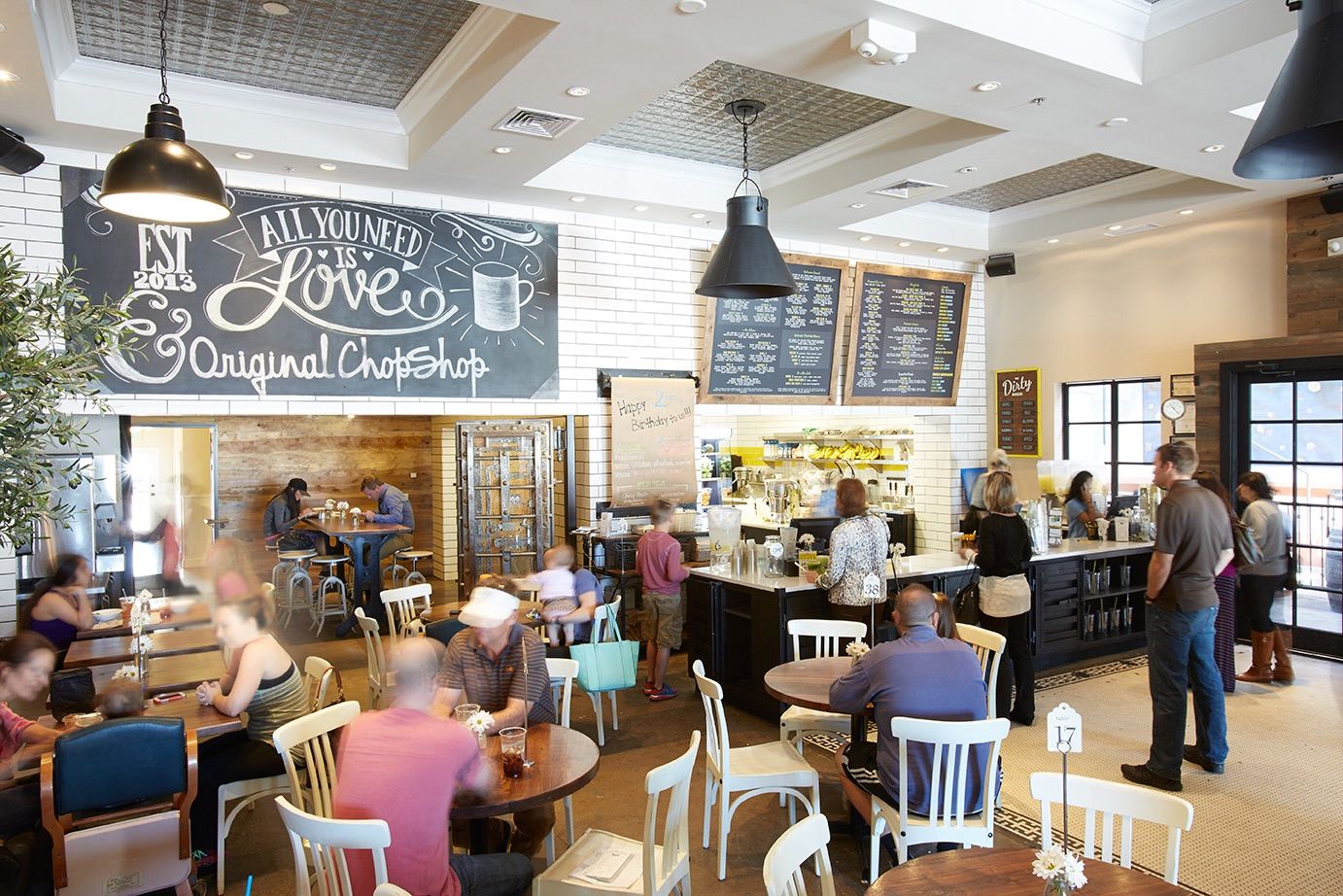 Customers choose fast-casual over fast-food
Original ChopShop with 15 locations in North Texas and Phoenix, and bellagreen with 7 locations in Houston and Dallas both focus on approachable "better-for-you" options in a welcoming fast-casual environment. Onfleet recently met with Adam Griffith, Vice President, IT, and Jason Morgan, CEO, to learn more about how investments in IT combined with drastic consumer behavior changes during the pandemic have shifted their strategies.
Prior to the pandemic, guests embraced these as favored restaurants. "We serve authentic, approachable food made from ingredients you can pronounce" Jason noted. "Additionally, bellagreen is one of the greenest restaurants in Texas."  
Evolution of on-premise and off-premise dining
Pre-COVID-19, 35% of bellagreen and 55% of Original Chopshop guests ordered and dined off-premise. Jason and Adam also observed a younger generation preferred ordering ahead. They knew they wanted to serve these guests' needs.
First tech investment
Their long term vision was to create a guest technology experience similar to Starbucks, that is, the ability to order online, load funds into an app, and pay with those funds.
"Even though everyone cites Starbucks as the gold standard, no one has really accomplished this same level of user acceptance, integration, and ease of use," Adam noted. Four years ago, they started building the foundation by choosing a gift card provider that would ultimately be able to build the app-based experience that they were envisioning.
---
Online ordering comes next
In mid-2018, the team expanded its tech offering by partnering with Olo to implement an online ordering system. Olo's software allows customers to order online, integrates direct third-party orders to the company's POS, and creates a mechanism for delivery of orders directly placed through the company's web site. Olo was a premium investment for a smaller chain. "However, we did the math. We calculated if we could convert 10% of our customers from third-party orders to direct orders via Olo, then extra fees would be offset by reduced third-party commission fees.  When we surpassed our goals within the first two weeks, we knew we were onto something."
---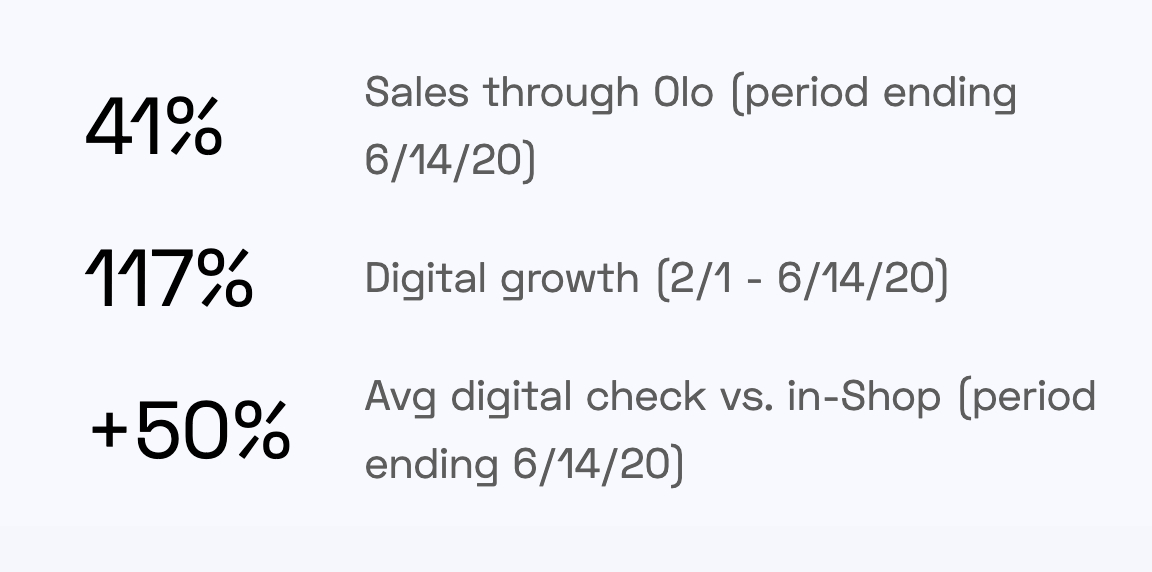 ---
Pandemic inspires Onfleet integration
"Then, COVID hit. Delivery was no longer a side act, but now, the main show," Jason acknowledged.

"One of our key strategies shifted to driving more direct orders, thus shifting orders away from third-party delivery services. So we began marketing to our dedicated guests to order directly from us in order to keep our stores open."
"We saw direct orders immediately increase. That was good news. However, we found ourselves even more reliant on third-party delivery service drivers who were increasingly unavailable as the pandemic progressed. We figured there was a better way to harness our customer loyalty, serve their needs with lower delivery costs, and make another smart investment in our process."
Time to bring delivery in-house
"We partnered with Onfleet to allow us to deliver with our internal team of drivers who were typically former restaurant employees we rehired," noted Jason.
Adam added, "Onfleet is a fantastic product and after some teamwork, we got it dialed in."
Another tech investment pays dividends
"The benefits of Onfleet's delivery software go well beyond a simple ROI calculation. Once we removed third-party delivery services as our primary drivers, we immediately saw a reduction in negative feedback and the number of direct orders increased almost immediately."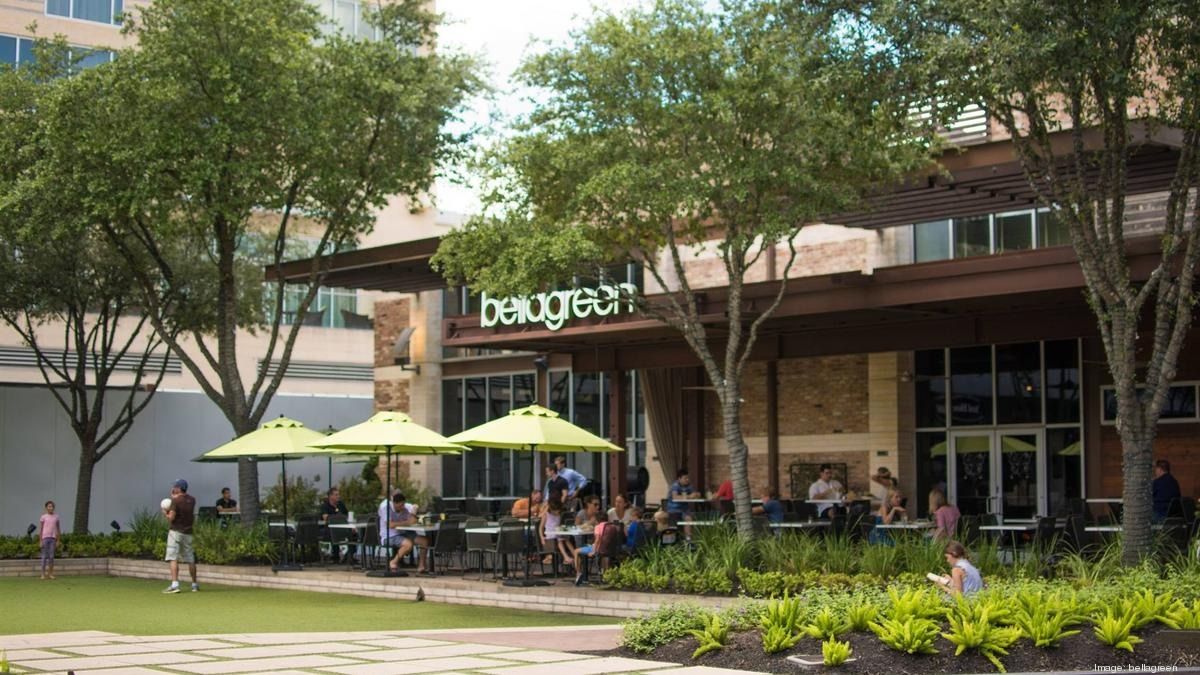 "We saw it was critical to remove barriers and make it easier for customers to get our food delivered," Adam said.
Jason added, "There's an old adage in business: speed, price, or quality. Choose two. However, with the technology that we've put in place, we've created the ability for our guests to have 'all three.'  By ordering delivery direct: 1) the overall cost is 25% less expensive than third-party delivery services; 2) our drivers deliver the food 15 minutes faster than third-party delivery services, and 3) the overall delivery experience is improved as our team members are delivering the food and we've removed the middle man."
Good food, efficient delivery, customer-focus
"I love working with customers like Original ChopShop and bellagreen. They have awesome food and are smart business people. Their product insights, attention to detail, and restaurant industry knowledge have helped Onfleet improve upon the Olo/Onfleet integration and in return created even greater efficiencies in delivery to the final end-recipient," said Robert Fierro, Onfleet's Strategic Account Executive.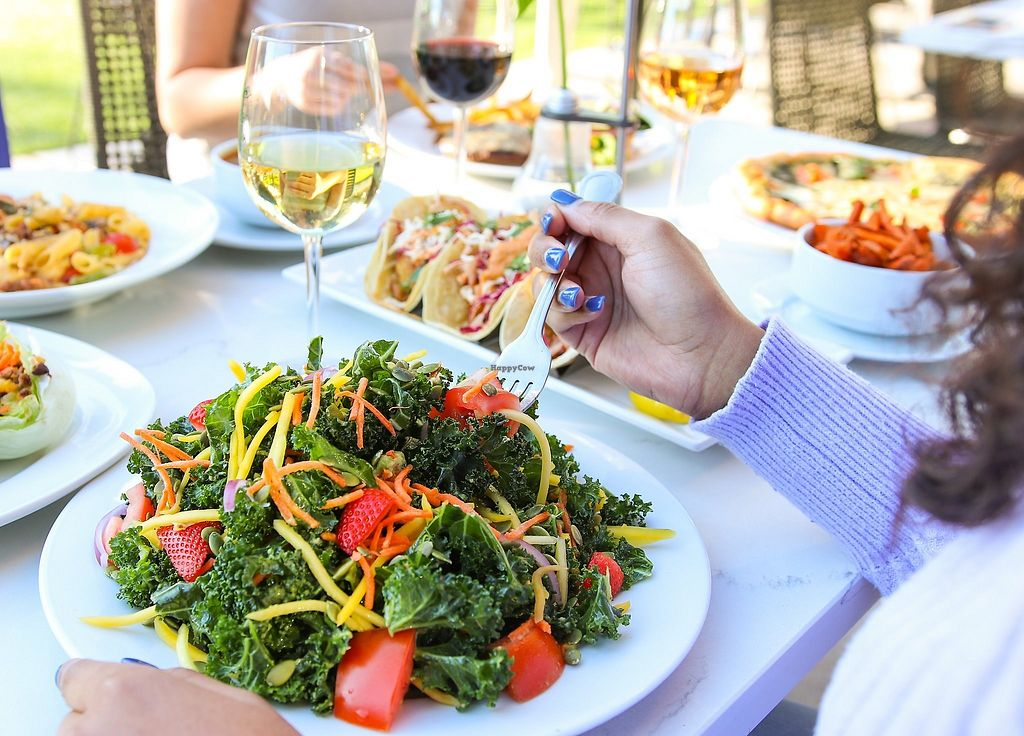 As some customers' permanent preference for delivery solidifies, Original ChopShop and bellagreen appear to be in good shape as the "new normal" begins to emerge, serving good food, how and where customers prefer it, with efficient delivery and prices.

---
About Original ChopShop

Founded in Old Town Scottsdale, Ariz. in 2013, Original ChopShop currently has 15 locations in Phoenix and North Texas and is continuing expansion. Original ChopShop is a warm, welcoming neighborhood eatery full of energetic people crafting "Just Feel Good Food" from whole ingredients. These nutritious meals are "Chopped-in-Shop" daily using whole fruits and vegetables.

About bellagreen

Since its founding in Houston in 2008, bellagreen has served hand-crafted American bistro favorites at 7 Houston and Dallas area locations. The brand was founded to provide great-tasting options for guests with dietary restrictions including gluten-free, dairy-free, vegan and vegetarian. The menu offers Best Aquaculture Practices ("BAP") certified seafood, locally-sourced Texas angus beef and an extensive selection of Sustainability In Practice ("SIP") certified wines.