Strong outbound logistics is crucial to the success of your business as it affects profits and customer satisfaction.
There are several key challenges in getting outbound logistics right, and failure to optimize these processes can lead to rising inventory and transportation costs. But by investing in the right processes and technology, you can increase customer satisfaction, reduce costs, and boost your bottom line.
In this article, you'll learn everything you need to know about outbound logistics, including its core components, processes, and challenges, and how you can improve your outbound delivery logistics with Onfleet.
---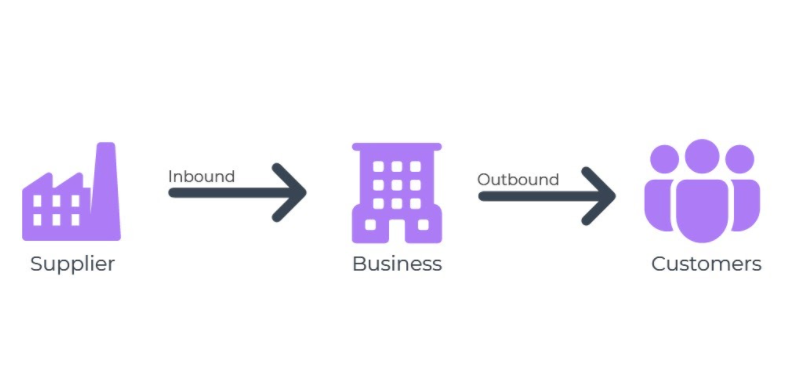 What Is Outbound Logistics?
Outbound logistics is the process of storing, moving, and delivering goods to their final destination – the end-user or customer. It includes inventory management, order management, packing, and distribution systems to help prepare an order and get it delivered to the customer.
The core components of outbound logistics are warehousing and storage, inventory management, transportation, and last-mile delivery.
Outbound vs. inbound logistics
Outbound and inbound logistics are two of the most common processes to move goods throughout the supply chain.
While outbound logistics focuses on delivering goods to the end-user – i.e. orders going out – inbound logistics focuses on moving raw materials, finished goods, and supplies from a manufacturer or other distributor to a fulfillment center, warehouse, or retail store, depending on the business model.
It includes the procurement of raw materials, sourcing, buying, storing, and distributing goods, plus supplier returns.
Here's a breakdown of the key markers between inbound and outbound: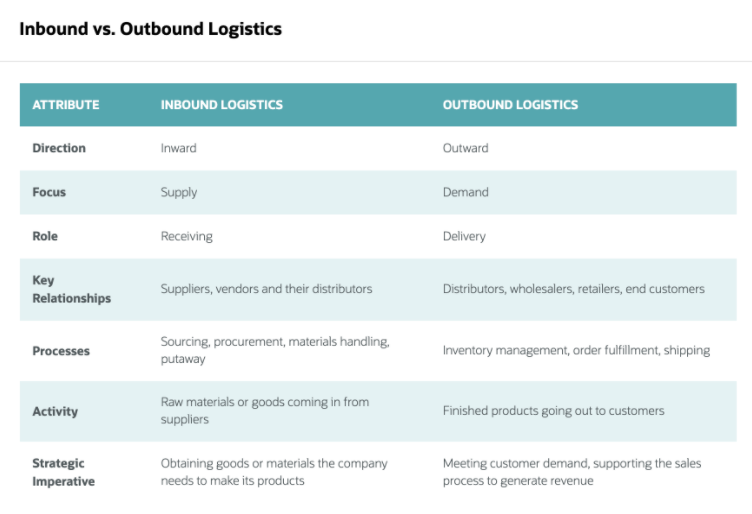 ---
Core Components of Outbound Logistics
There are four core components of outbound logistics – all of them equally important.
From storing the product in your warehouse to picking, packing, and delivering the goods to their final destination, every stage impacts whether the order gets to the customer's door on time.
For example, if you sell direct to consumer (DTC) from your ecommerce store, you need to cover these four stages effectively.
Let's take a look at the core components of outbound logistics.
Warehousing
The goal of warehousing is to store products safely and make them readily available before they're purchased. You can store products in your own warehouse or a third-party logistics warehouse.
On average, US companies keep a ratio of 1.39 inventory to monthly sales.
Inventory management
Inventory management involves picking, packing, and storing goods in the right place. And many companies use an inventory management system to handle this.
Unlike an ERP system, an inventory management system focuses on one supply chain process. It usually integrates with other software systems, like point-of-sale, channel management, and shipping so that you can adapt it to the needs of your business model.
Freight transportation
The next step is the process of shipping products to distribution centers. At this stage, transportation is typically performed by large trucks, planes, or shipping freighters to cover the long distances and large volumes.
Last mile delivery
Last mile delivery refers to the final and most crucial step of the outbound logistics process when a parcel is moved from a distribution center or transportation hub to its final destination—which, typically, is a personal residence or retail store.
At this stage, transportation is usually performed by a large fleet of smaller trucks or vans.
---
Outbound Logistics Process Examples
Let's take a look at how the outbound logistics process works:
Order processed
Once an order is received, it is sent to the warehouse management system (WMS) and pushed into the queue to be processed.
Products picked and packed
The warehouse confirms the ordered products and generates a picking list. Then the warehouse workers pick the products from the assigned inventory location.
Inventory counts (based on the product id or stock-keeping unit (SKU)) are updated in the WMS to ensure accurate stock levels.
Warehouse workers then pack, label, and sort the products by carrier and service before moving them to the loading dock for shipping.
Freight transported to distribution centers
Carriers pick up the packages and transport them to the relevant distribution centers or transportation hubs.
Delivery drivers pick up the order from the distribution center
Delivery drivers pick up individual orders at the distribution center for their delivery area and set off on the last mile delivery.
Order gets delivered to the customer
Finally, the order gets delivered to the customer, completing the outbound logistics process.
---
Key Challenges in Outbound Logistics
Companies face several challenges in outbound logistics. Rising inventory and shipping costs can dent profits, while incorrect or late deliveries can harm customer satisfaction.
John J. Coyle, professor emeritus of logistics and supply chain management at Penn State University, stated there were seven Rs to managing outbound logistics: getting the right product, to the right customer, in the right quantity, in the right condition, at the right place, the right time, and at the right cost.
Inventory costs
Businesses have to keep enough inventory to meet fluctuating customer demand. If they hold too much stock of the wrong products, it takes up valuable space that could be used for other products. Planners have to keep a close eye on inventory metrics such as sell-through rate and inventory turnover, as well as tracking figures like safety stock and shifts in demand to manage inventory costs.
Transportation costs
A significant expense for outbound logistics is transportation. If companies don't ship enough goods to their distribution centers to meet demand, they have to repeat the process and incur additional transportation costs.
It's possible to control costs by analyzing past spending and identifying inefficiencies. Other cost-saving strategies include dynamic pricing, negotiating volume discounts with carriers, opening up bidding for the transportation of your products, and checking out freight marketplaces.
Customer expectations
Customers have come to expect fast, free delivery. And in some regions and countries, same-day and even two-hour delivery exist.
In 2020, only a limited share of US ecommerce merchants (12%) could fulfill and deliver orders within the same day, while nearly 60% included free delivery for orders with a minimum value.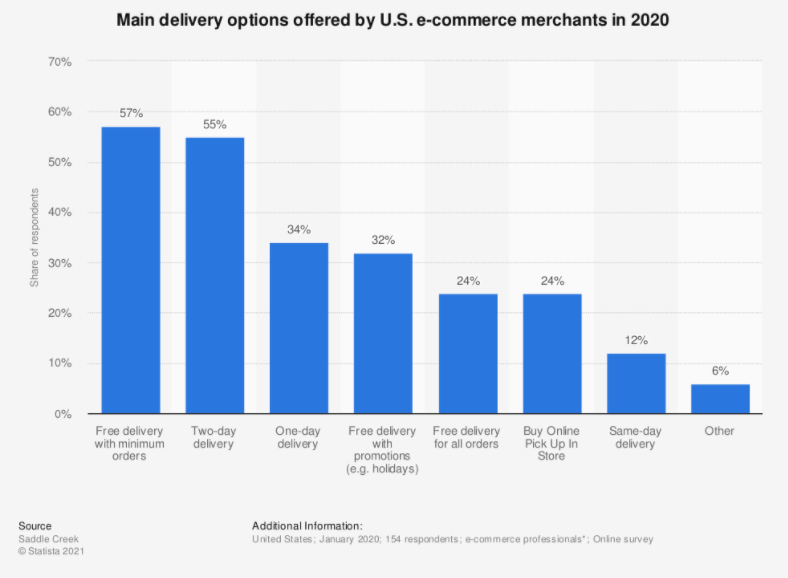 Additionally, customers expect order tracking, shipping updates, and complete visibility into the status of their orders.
To meet these expectations, logistics teams need to understand the role of the last mile carrier tracking and the impact it can have on the customer delivery experience.
---
How to Optimize Outbound Delivery Logistics
There are several ways to improve your outbound logistics with optimized processes and the latest technology. Here are five ways you can improve your outbound delivery logistics with Onfleet.
Optimize delivery routes
Route optimization involves finding the best route for delivery drivers to get a package from the distribution center to the customer as quickly and efficiently as possible.
That doesn't always mean the shortest route. It's more important to minimize the total driving time when making numerous stops, based on several variables, including:
Delivery time windows
Vehicle load capacity (weight and/or volume)
Driver schedule
Driver proximity and/or hub location
Traffic congestion
Accidents on the roads
The distance in between stops
With route optimization software, you can calculate the best routes quickly and maximize the number of deliveries your drivers can make.
Onfleet's integrated route optimization engine considers time, location, capacity, and traffic to produce the most efficient delivery routes.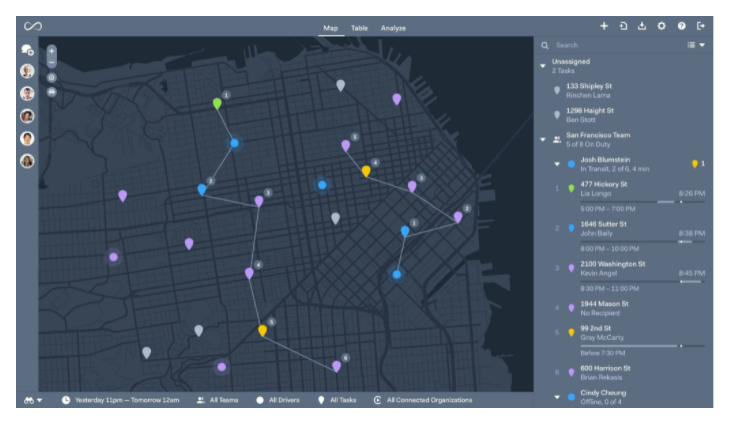 Automate delivery dispatch
Dispatch management is the process of organizing deliveries to satisfy you and your customers' needs. It involves matching customer requests and the equipment required with the appropriate resources and delivery drivers to complete those requirements.
With dispatch management software, you can optimize your routes and schedules, and reduce unnecessary costs to the company. You can measure cost savings in fuel efficiency, increases in driver and customer satisfaction, and a decrease in headaches at the dispatch level.
Onfleet's powerful auto-dispatch engine reduces service time and labor costs by assigning the right driver, at the right time, to satisfy both customer and business needs.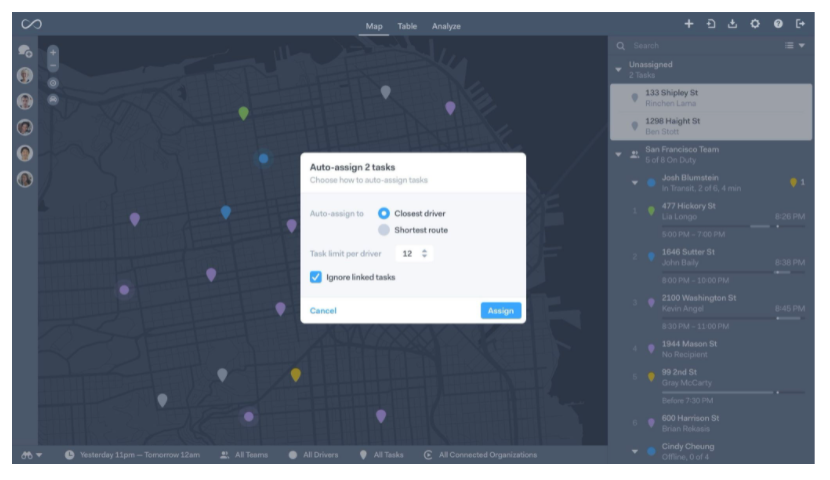 View real-time order tracking
You and your customers have at least one thing in common: You both want to track your orders in real-time. You want to know where your delivery drivers and vehicles are, and customers want to know when they'll receive their package. In fact, with the innovations led by Amazon and Uber, customers expect this.
Dispatch management software can satisfy both you and your customers with real-time order tracking. With Onfleet, you get real-time driver tracking with live locations and accurate ETAs: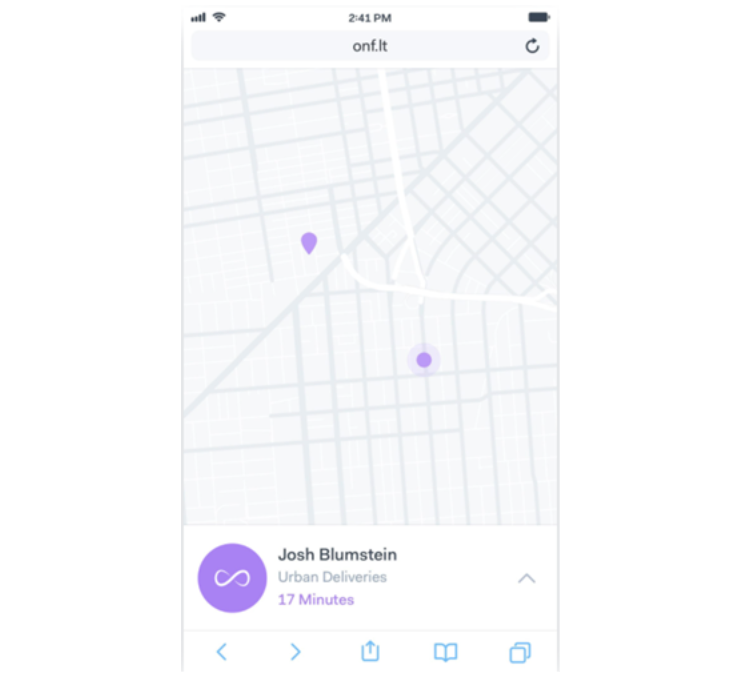 Get predictive ETAs
Dispatch management software can also let your customers know precisely where their deliveries are and when to expect them.
With Onfleet, you can send your customers automatic status updates when their delivery has started, as well as expected delivery times, through text messages branded in your preferred language.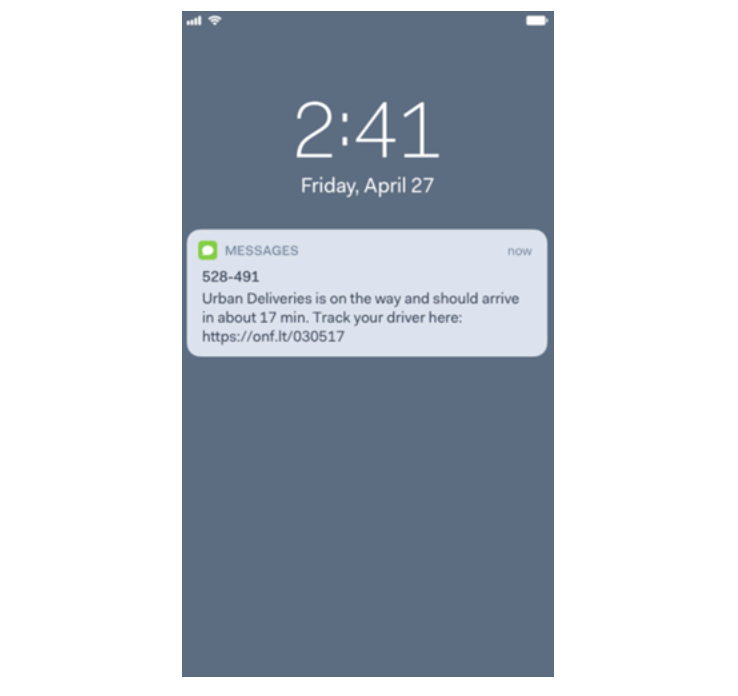 Provide proof of delivery
There's always a possibility that a package won't make it to the recipient. That's where proof of delivery is invaluable.
Proof of delivery is a receipt that contractually binds the recipient and sender into an agreement. It confirms the goods were delivered as agreed upon, the delivery was received in good condition, and all items were present.
There are two types of Proof of Delivery (POD):
Paper Proof of Delivery (traditional method)
Electronic Proof of Delivery (e-POD)
Nowadays, logistics companies prefer to use electronic proof of delivery (e-POD) as it's more efficient than the traditional pen-and-paper method.
As soon as the recipient signs the delivery driver's handheld device, a copy of the e-POD is emailed to the recipient so that it's visible to all parties – the recipient, the sender, and the backend logistics operations teams.
Onfleet's proof of delivery options include photos, contactless signatures, barcodes, and age verification: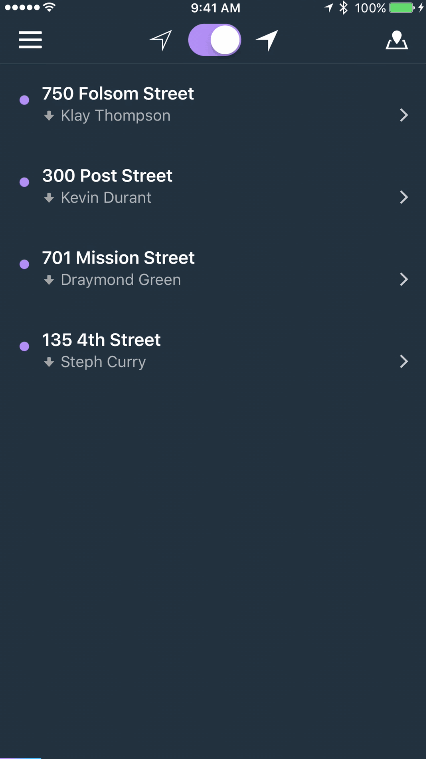 Each method guarantees electronic tracking, upholds legal requirements, ensures safety, and, most importantly, provides peace of mind for both the recipient and delivery person.
---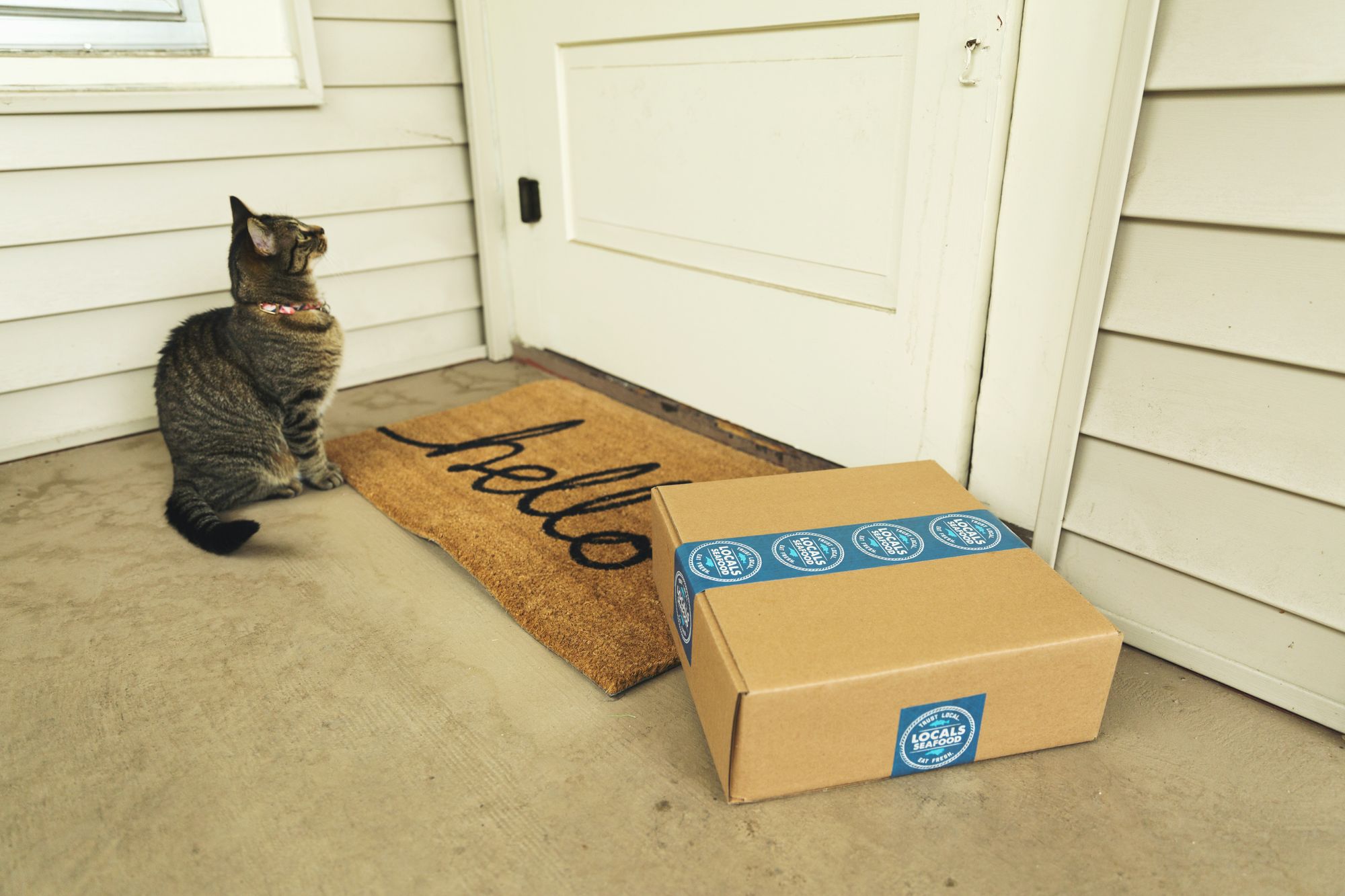 Benefits of Improved Outbound Delivery Logistics
Improving your outbound delivery logistics not only increases customer satisfaction but also reduces costs and boosts profits significantly.
Faster deliveries
A few years back, 63% of online shoppers expected 3-day delivery as standard. In 2021, same-day delivery is becoming the standard. In fact, delivery speed often outranks free shipping in customer value points, with 54% of customers even willing to pay for same-day delivery.
To meet the demand for faster deliveries, logistics firms have to optimize their routes. For example, MetroSpeedy harnesses the power of Onfleet's route optimization to manage multiple, same-day deliveries for urban areas in NYC.
More on-time deliveries
By optimizing routes and automating dispatches, you achieve more on-time deliveries. Onfleet's powerful auto-dispatch engine reduces service time and labor costs by assigning the right driver, at the right time, to satisfy both customer and business needs.
With Onfleet, you can track important metrics like on-time rates, service times, customer feedback, the number of parcels delivered, and total distance traveled.
---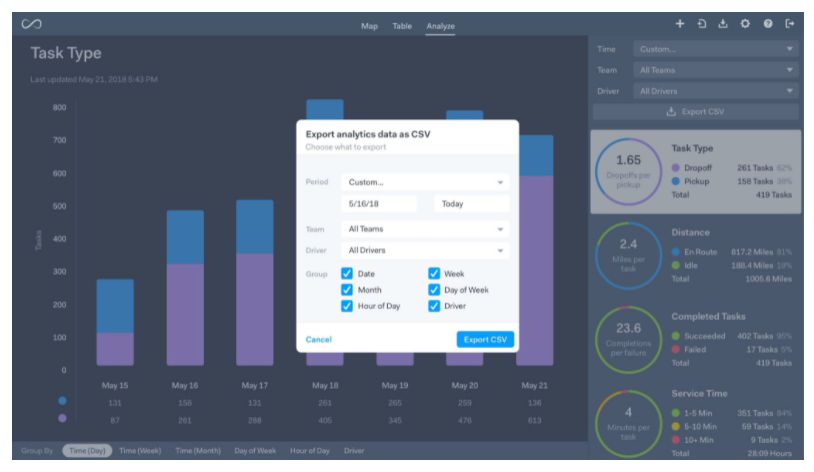 Lower cost-per-delivery
Using a route management system allows you to reduce costs by creating the most optimal routes.
According to ABI Research, the cost savings from using route management software could be well over 12% in profitability and 13% in vehicle utilization, with a 15% decrease in travel time.
Moreover, an optimized delivery route can save you 20% to 40% on fuel expenditure and drive time.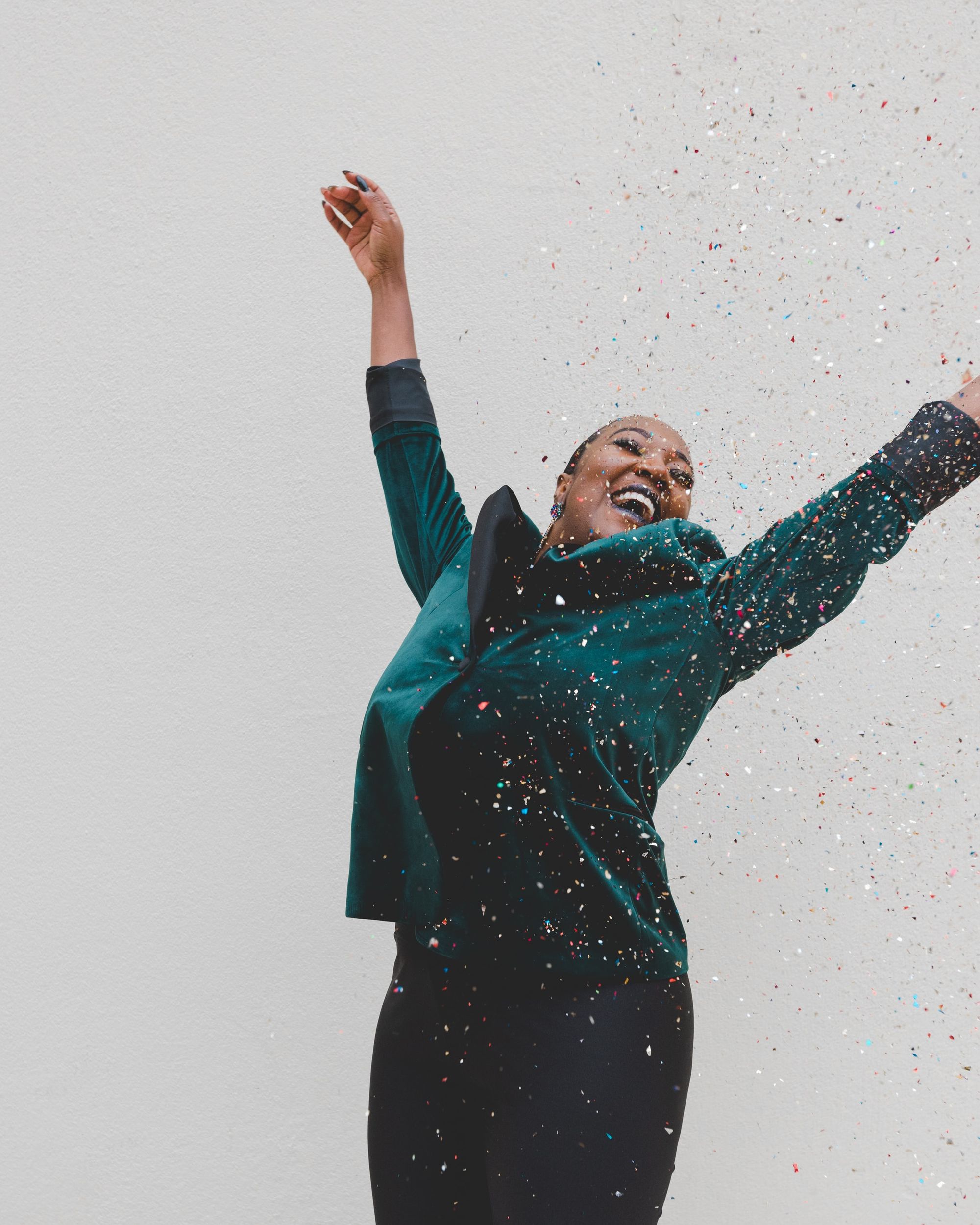 Happier customers
By achieving more on-time deliveries, canceling fewer orders, and delivering packages in better condition, your customers will be happier.
Furthermore, happier customers are willing to spend up to 36% more with a brand and are much more likely to make repeat purchases.
Conclusion
If you want to overcome the challenges of outbound logistics, it's imperative that you optimize your processes and invest in the latest technology.
With Onfleet, you can improve your outbound delivery logistics by:
Making your deliveries faster
Automating delivery dispatch
Reducing manual planning time
Saving fuel costs
Minimizing failed deliveries
Improving workloads for your drivers
Making your customers happier!
If you're ready to improve your outbound logistics, take Onfleet for a free test drive today.
---
Thanks for reading! Can we ask you a quick question to improve our content?
*Don't worry, this optional survey will not trigger a sales call* 💜