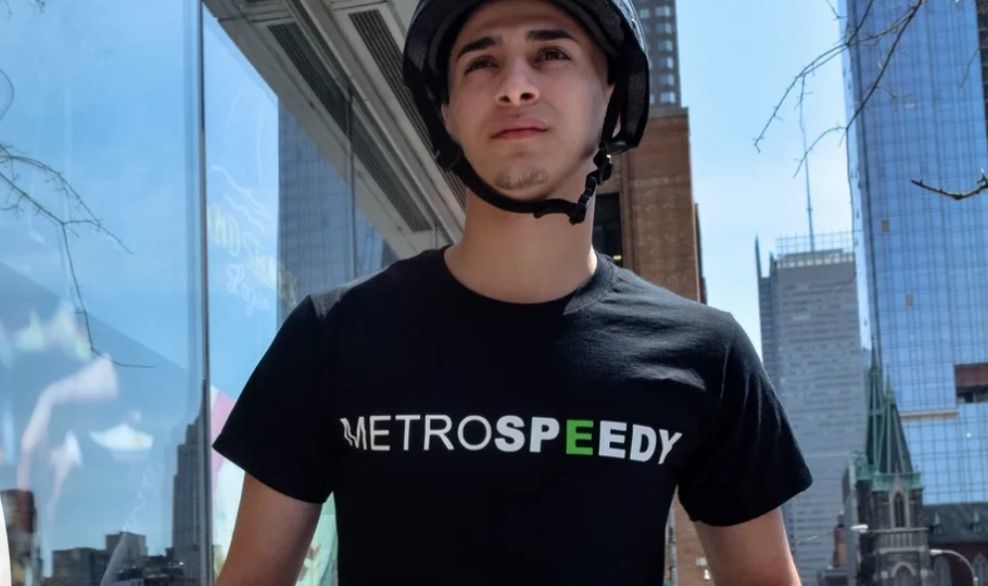 Concern for delivery workers spurs a business idea
---
MetroSpeedy has partnered with Onfleet since early 2017. MetroSpeedy is a next-gen last-mile delivery startup that offers unique delivery solutions for businesses. It prides itself on zero error rate same-day delivery and focuses on improving delivery efficiency with complete transparency. It is headquartered in New York City and personifies the city's energy, hustle, and business focus. Its founder, Nancy Korayim, developed the concept, originally with ByNext (Merger of NextCleaners and Cleanly), the leading tech-based nationwide clothing and premise care company and the largest in the New York Metropolitan area with over 25 service hubs, as the most efficient method to make local deliveries. Delivery was already in their ecosystem and one of their biggest challenges. However, Nancy noticed the inefficient and labor-intensive burden involving lugging around clothes. She sought a solution for this heavy and cumbersome process.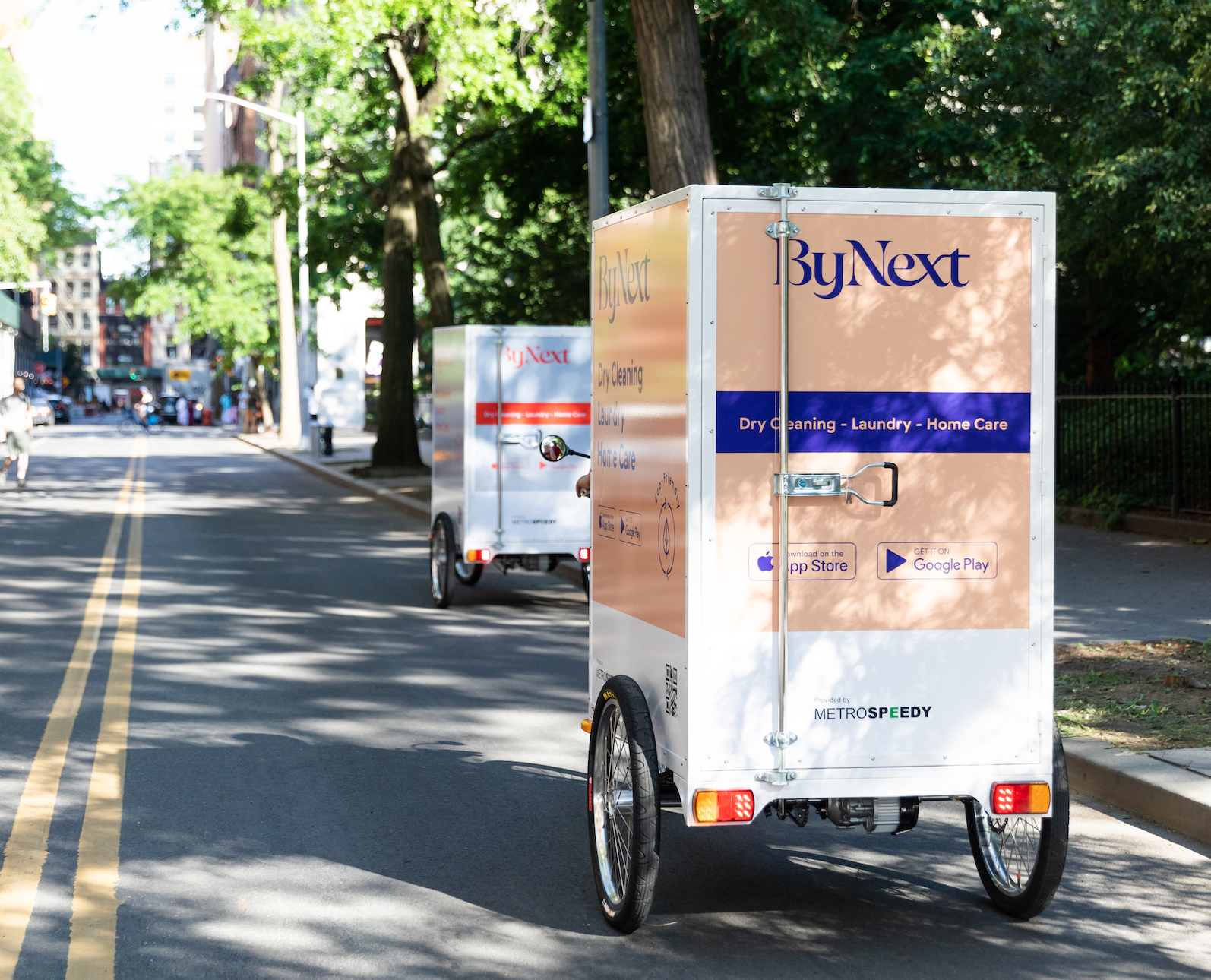 Using Speedy cycles to navigate busy city streets
Nancy was convinced three-wheeled cargo cycles might do the trick. They could navigate Manhattan traffic, were eco-friendly, and allow a delivery driver relief and bigger loads. She found a manufacturer and launched this service and now has 50 Speedy's available in NYC.
"It's New York. Just like any major Metropolitan area, everybody wants everything, yesterday. Our Speedy's [electric assist cargo tricycles] enabled us to streamline deliveries for businesses. Soon I realized this is a business that goes beyond laundry and solves a real problem. We immediately expanded into other areas and now are handling deliveries for pharmacy prescriptions, groceries, meal kits and more."
---
MetroSpeedy was born
For Onfleet, MetroSpeedy is a particularly significant long-term customer as MetroSpeedy's fellow expertise is also the last mile.
"We feel like the pediatrician who is caring for another pediatrician's children. That is, Nancy, knows her stuff and holds us to the highest standards," noted Your Friend, Dave Yoha, Onfleet's Manager of Customer Success.
---
The demand is there and business grows
MetroSpeedy utilizes a localized micro-hub model. It serves end-users for delivery by providing last mile services for customers like the New York-metro area's largest online grocer, meal kit companies and large franchise chains like Pret a Manger, and ByNext. It focuses on serving customers in a 1 to 1.5 mile radius. As a consequence, its delivery team averages 5-6 deliveries per hour. Like Onfleet, MetroSpeedy is extremely customer-focused and adopted Onfleet's last mile delivery technology to heighten productivity and service with reporting, route optimization, dispatcher, driver, and customer communications.
Pandemic reinforces practices already in place
"Nobody was truly prepared for COVID. However, we had the tools in place to serve our customers. Delivery exploded. Grocery, beverages, prepared meals, laundry. You name it. The pandemic was like a pressure test for our system. We are proud to be able to continue to provide uninterrupted service for our customers quickly, accurately and for everyone involved, safely."
---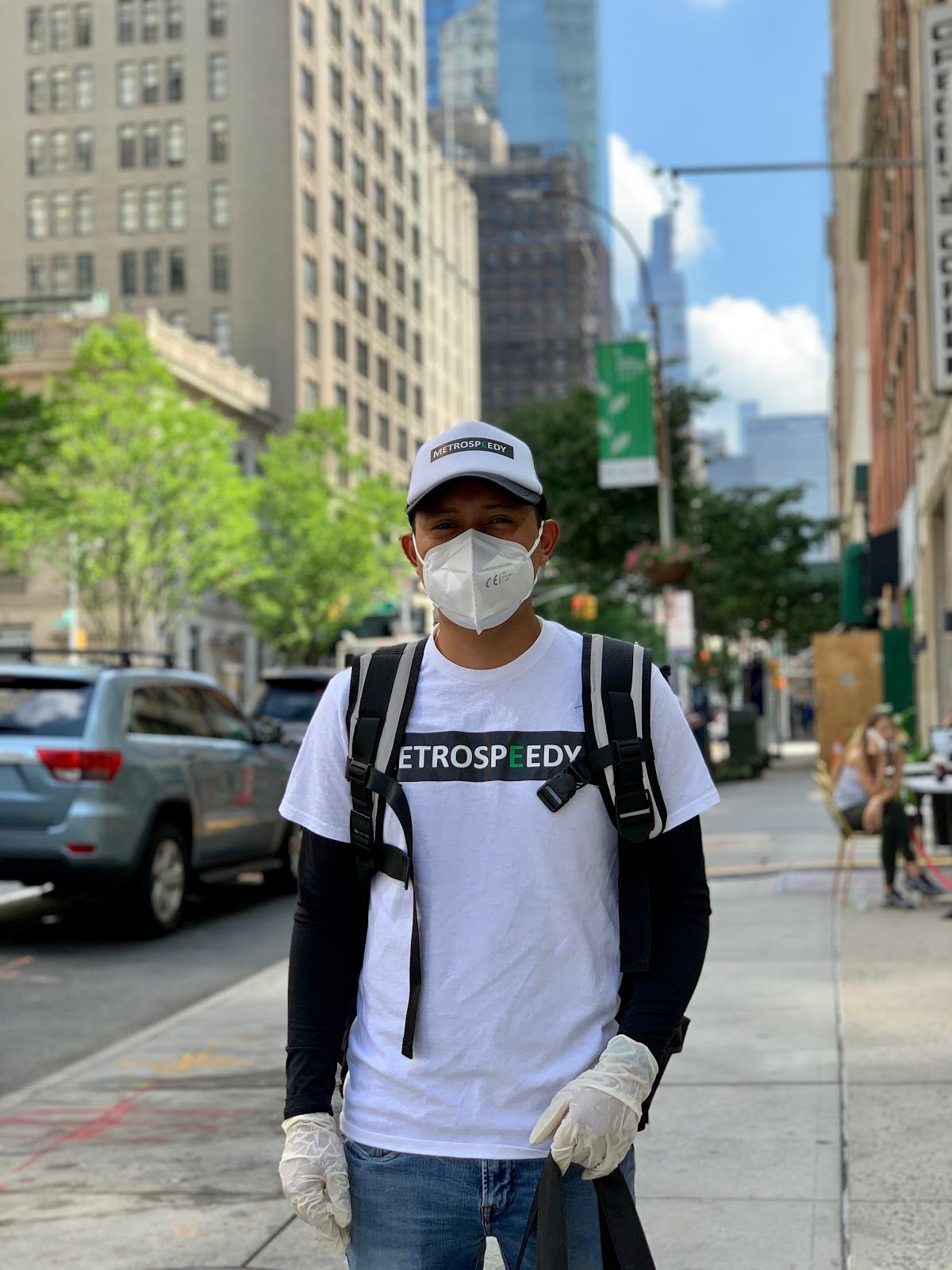 The road ahead
Following a business launched on the premise of care for their delivery teams, the innovation in their logistics, and investments in technology, MetroSpeedy is preparing to grow beyond New York and launch in multiple new markets.
"Delivery is here to stay, and we, along with Onfleet, are last mile logistics veterans. We look forward to expanding our expertise and business operations. I see autonomous delivery bots in our future, continued investment in our technology, efficiency upgrades, and the continued ability for micro-targeted advertising for our customers. And of course, very speedy deliveries! That's our name and that's our game."
— Nancy Korayim, CEO, MetroSpeedy
---
Onfleet agrees.
"Buckle up! It's like the perfect marriage of San Francisco tech and personalization and New York City hustle and top-notch service. Onfleet is ready to continue to match MetroSpeedy's push for continual excellence!"
— Dave Yoha, Your friend, Manager of Onfleet's Customer Success