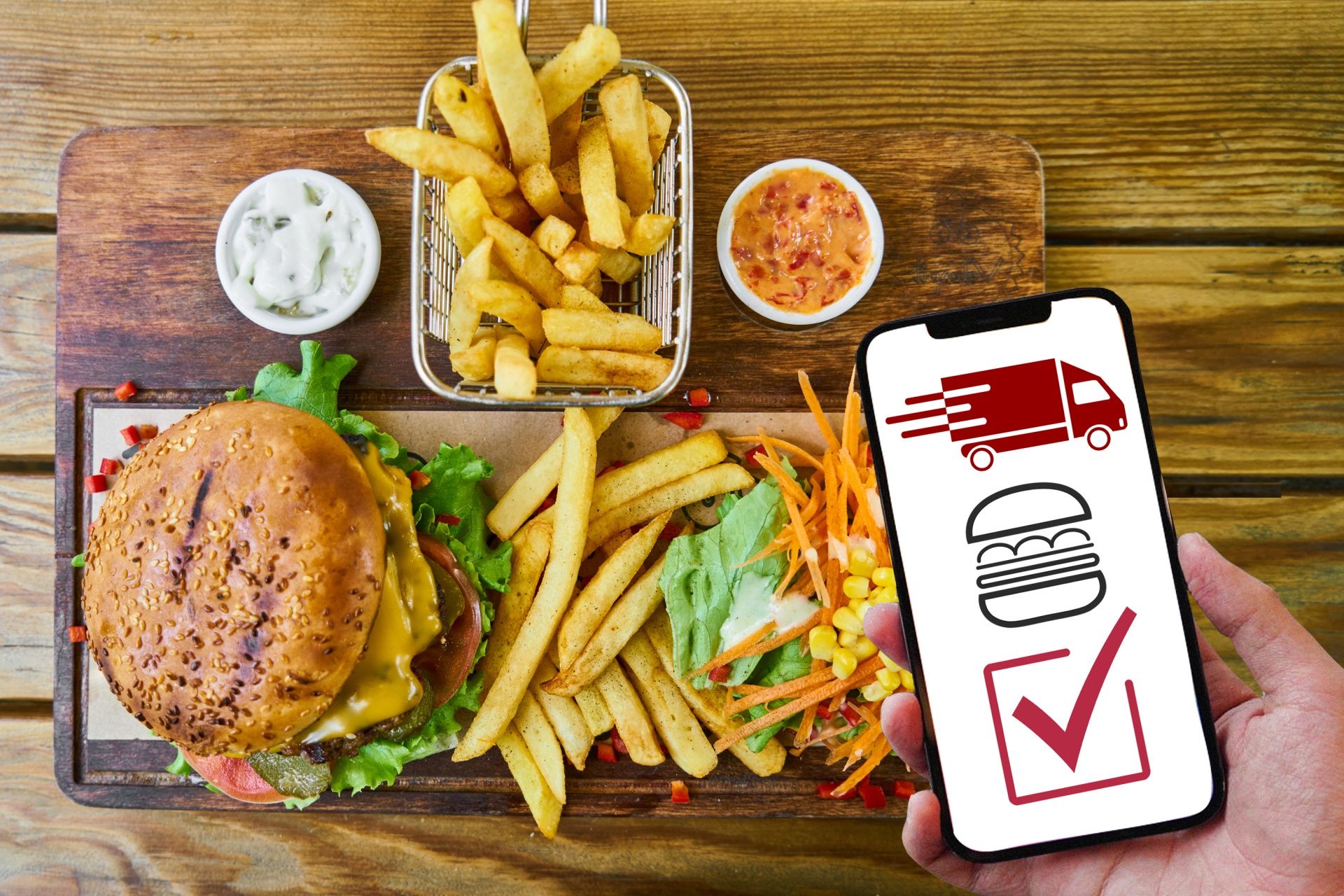 Over the last few years, the food delivery sector has rapidly grown in response to shifting consumer behaviors. In 2021, the U.S. online food delivery market value reached $23.4 billion, with expectations for growth to $42.6 billion by 2027, with a compound annual growth rate (CAGR) of 10.5% during 2021-2027.
With this rapid growth, 2022 saw the expansion of prominent food delivery trends ranging from third-party delivery services and subscription-based delivery services to grocery delivery and meal-kit delivery. And while these offerings continue to please customers, there are new trends in food delivery on the horizon for 2023.
Trends in Food Delivery
The past decade has brought many innovative trends in the food delivery space, especially in the wake of COVID-19. Some have fizzled out, while others maintain their demand among consumers satisfied by their added convenience.
Third-Party Delivery Services
It's not surprising that the growth of third-party delivery services is still one of the top food delivery trends. After all, when meals or groceries are just a click away, the ease and convenience can be hard to pass up.
Restaurants and grocery chains are leaning into trends like this to keep up with consumer demand by partnering with multiple third-party delivery services. The more third-party delivery services in your circle, the larger your pool of potential customers.
The downside of trends in food delivery, like third-party delivery services, is that the food provider loses control of delivery operations and the customer experience.
To mitigate this risk, some companies are bypassing single-provider, third-party delivery services and using a combination of owned online sites for managing customer orders, in-house food delivery management software for managing the routing and delivery, and delivery as a service (DaaS) providers to perform the actual delivery.
Key Business Takeaway: Understand what you're gaining and what you're losing when working with any third party.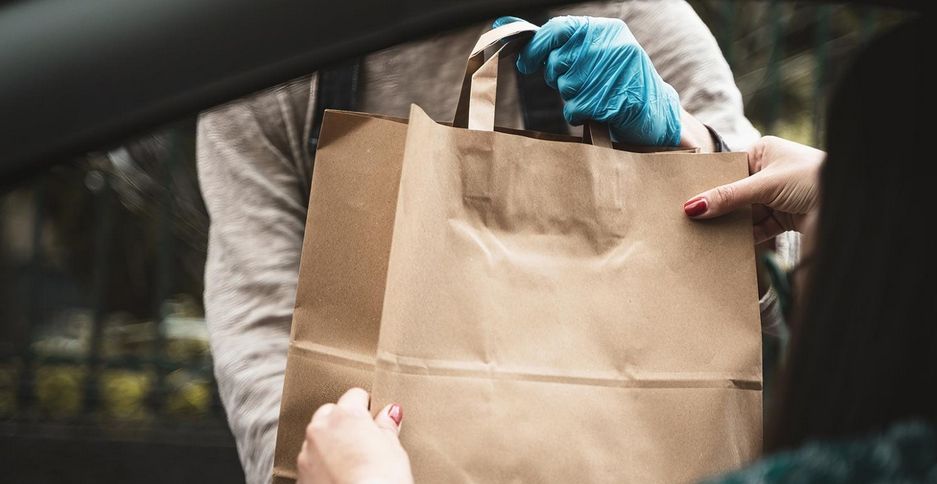 Grocery Delivery
Grocery delivery became one of the food delivery trends during the pandemic, along with online grocery sales. At the onset, many grocers relied heavily on third parties for delivery fulfillment. Now, as grocers see this trend sustaining, they are looking for ways to scale their delivery operations in-house to capture a more extensive customer base and retain more profit.
Grocery is as brick-and-mortar as it gets, which means many smaller players lag in their digital transformation. The result is poor online experiences and little in-house delivery automation. However, there is some good news for these digital dinosaurs. They can offer their stores as fulfillment centers for third-party delivery services or use delivery management software to up their digital game.
Larger chains can also create convenient fulfillment centers in and around large cities, offering options to buy online and pick up in-store. Whichever route a grocer goes, the reality is that food delivery trends like grocery delivery are not going away. Customers are driving these trends with shifting demands, and today, they are demanding more control and convenience over online grocery delivery.
Key Business Takeaway: Weigh the pros and cons of building versus buying grocery delivery capabilities.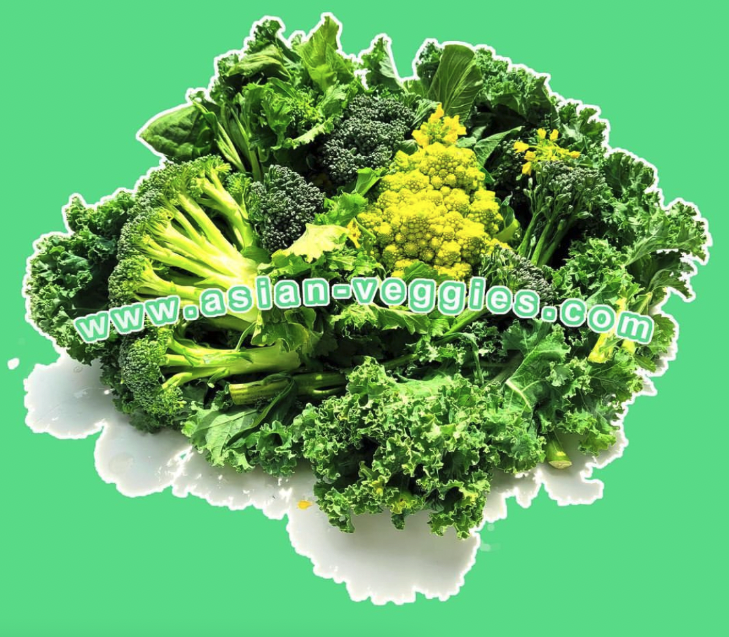 Subscription-Based Delivery Services
Trends in food delivery now include subscription-based delivery services. Food delivery services like Postmates, Grubhub, Uber, and DoorDash offer subscription-based memberships with reduced fees and free food delivery from restaurants, grocers, and beyond. These trends are even happening with recurring restaurant delivery services that help local restaurants stay afloat in communities at risk of business closure.
Key Business Takeaway: New trends in food delivery are emerging. Savvy restaurants and grocery stores must determine which models fit best with their business.
Analyzing Delivery Data
Data and analytics are everywhere. Smart businesses know that data combined with advanced analytics is what drives business growth and results. Food providers offering delivery will not be left behind.
As analytic tools become commonplace, food providers are considering what it means to own their delivery data. With so much delivery data in the hands of third parties, food providers that want to better understand and optimize their delivery operations need readily-available data reporting. Some food providers are building their own in-house analytics teams, while others are sourcing delivery management software with data analytics built in.
With a window into delivery data, food providers will improve not only their delivery operations but their employee satisfaction, customer experience, and bottom line as well.
Key Business Takeaway: Without data and analytics, businesses will not be able to compete in today's digital world. Analyzing delivery data has become essential for a successful business.
Meal Kit Delivery
The global meal kit delivery services market was valued at $15.21 billion in 2021 and is expected to increase 17.4% (CAGR) from 2022 to 2030, making meal kit delivery another one of the significant food delivery trends.
Customers with busy lifestyles are looking for convenient and easy-to-prepare meal options as cost-effective solutions to dining out or ordering in. Companies like Blue Apron, Hello Fresh, and Tyson Foods are among the many fighting for household name recognition as they compete for customers. As this trend continues to grapple with issues like plastic waste, it will be interesting to see what unique food options and offers these businesses create to gain market share.
Key Business Takeaway: As meal kit delivery gains popularity with Millennials and Gen Zers, businesses should consider how to contend with its convenience and plastic waste footprint.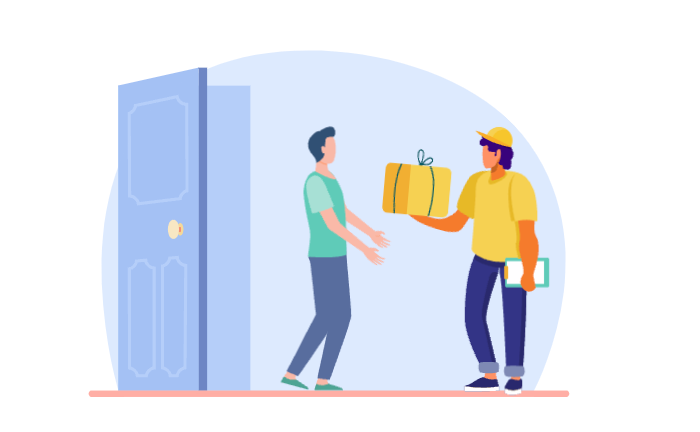 What's Next in Food Delivery?
We've seen a variety of food delivery trends grow over the past few years, including third-party delivery services, subscription-based delivery services, delivery data analysis, grocery delivery, and meal kit delivery. And while these are not expected to go away any time soon, there are several new trends to look out for in 2023.
From 'stacked' deliveries and custom menus to 'dark kitchen' platforms and delivery drones, there is a lot to unpack with these trends in food delivery.
'Stacked' Deliveries
A more recent trend is "stacked" deliveries, or when multiple deliveries are "stacked" or consolidated to gain efficiencies for both drivers and consumers. For example, a virtual concierge service picks up multiple deliveries for one customer from various locations like their grocer, dry cleaner, and restaurant.
"Stacked" deliveries are most efficient for businesses when the driver can assist multiple customers within close proximity. For example, delivery orders can be stacked from different customers that live in the same neighborhood or building.
Key Business Takeaway: Larger players like Uber Eats and DoorDash are already exploring how "stacked" deliveries will work within their business model. Smaller companies would do well to consider the same.
Custom Menus
As online food delivery continues to grow, more restaurants are using end-to-end customization around menu items. Businesses can use the data generated through delivery platforms to offer their customers custom menus to fit lifestyle choices or food allergies. These custom menus can be considered when making food recommendations, making a more delightful customer experience. With a more personalized experience, customers can connect more with the business.
Key Business Takeaway: Building custom menus for each consumer can increase opportunistic sales, the total value of an order, and conversion rates.
'Dark Kitchen' Platforms
Dark kitchens or ghost kitchens might sound like a spooky trend, but they are anything but.
Dark kitchens act as an extra branch of a restaurant, marketing and producing delivery orders under a restaurant's brand name but without the physical restaurant location. Removing the need for ordering and dining space allows restaurants to expand their business with minimal investment risk compared to opening a new storefront location.
The dark kitchen concept means big business for companies like REEF Technology. REEF helps identify high-demand areas for food delivery and works with restaurants to create delivery-optimized menu items, packaging, and more. Then, the restaurant hands off food creation and delivery to REEF, who will manage all aspects of the dark kitchen operations.
Key Business Takeaway: Dark kitchens can offer business expansion with little risk. The downside is losing control of operations and customer experience.
Food Delivery Drones
Another buzzed-about trend in food delivery is food delivery drones. The global drone delivery services market is anticipated to be valued at $322.2 million in 2022 and is expected to grow at a CAGR of 33.0% from 2022-2032 to be valued at over $5 billion.
While drones can help solve some last-mile delivery problems, like idle time and driver costs, there's still work to be done before they're dropping packages on your doorstep. Making deliveries safe for landing, secure from hacking or malfunction, and within FAA regulations presents sizable challenges. Still, progress continues to be made by companies like Amazon to make this long-discussed concept a mainstream reality.
Key Business Takeaway: If delivery drones offer a viable use case, then businesses will need to consider the last-mile delivery problems that could come with drone usage.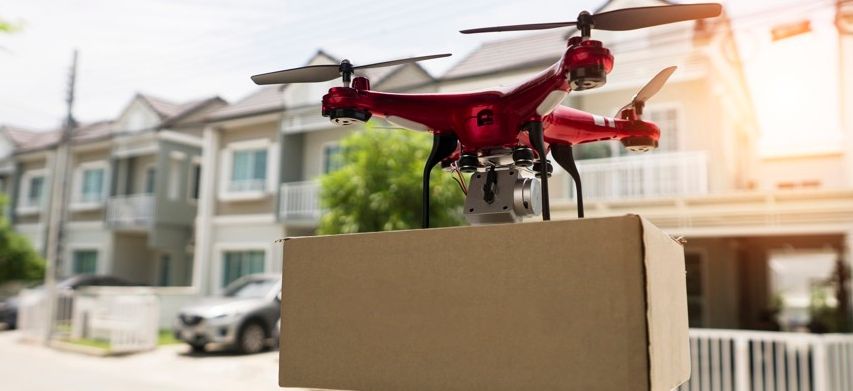 In-House Delivery Services
One of the most exciting food delivery trends revolves around proprietary delivery services. Restaurants are taking delivery into their own hands, investing in delivery route management software, or developing their own unique digital technologies. With food delivery trends like proprietary delivery, restaurants can avoid handing over delivery revenue to third-party providers, and the stronghold delivery companies have on the restaurant industry will loosen.
Key Business Takeaway: Third-party delivery companies may offer convenience with getting delivery set up, but operating costs and a desire for greater quality control have made in-house solutions worth considering.
Increased Competition
With new and exciting food delivery trends comes a groundswell of competition. Delivery platforms will fight for location, customers, restaurants, and drivers. Any of these trends may shift into further platform consolidation over time and expansion into new verticals.
Key Business Takeaway: These food delivery trends will extend beyond just food. Businesses looking to compete should consider expanding their scope of services.
---
Are You Ready for What's Next?
There may be more food delivery trends than you expected, and they all have one thing in common: satisfying customer demand for convenient, safe ways to access food in a post-pandemic world.
As demand continues to rise into 2023, competition and costs will be top trends in food delivery, putting pressure on food delivery providers to be more efficient with delivery. Optimizing delivery routes will become increasingly important, as will delivery management software for improving deliveries.
Check out how Onfleet enables businesses to improve the delivery experience for their customers.
---
Thanks for reading! Can we ask you a quick question to improve our content?
*Don't worry, this optional survey will not trigger a sales call* 💜