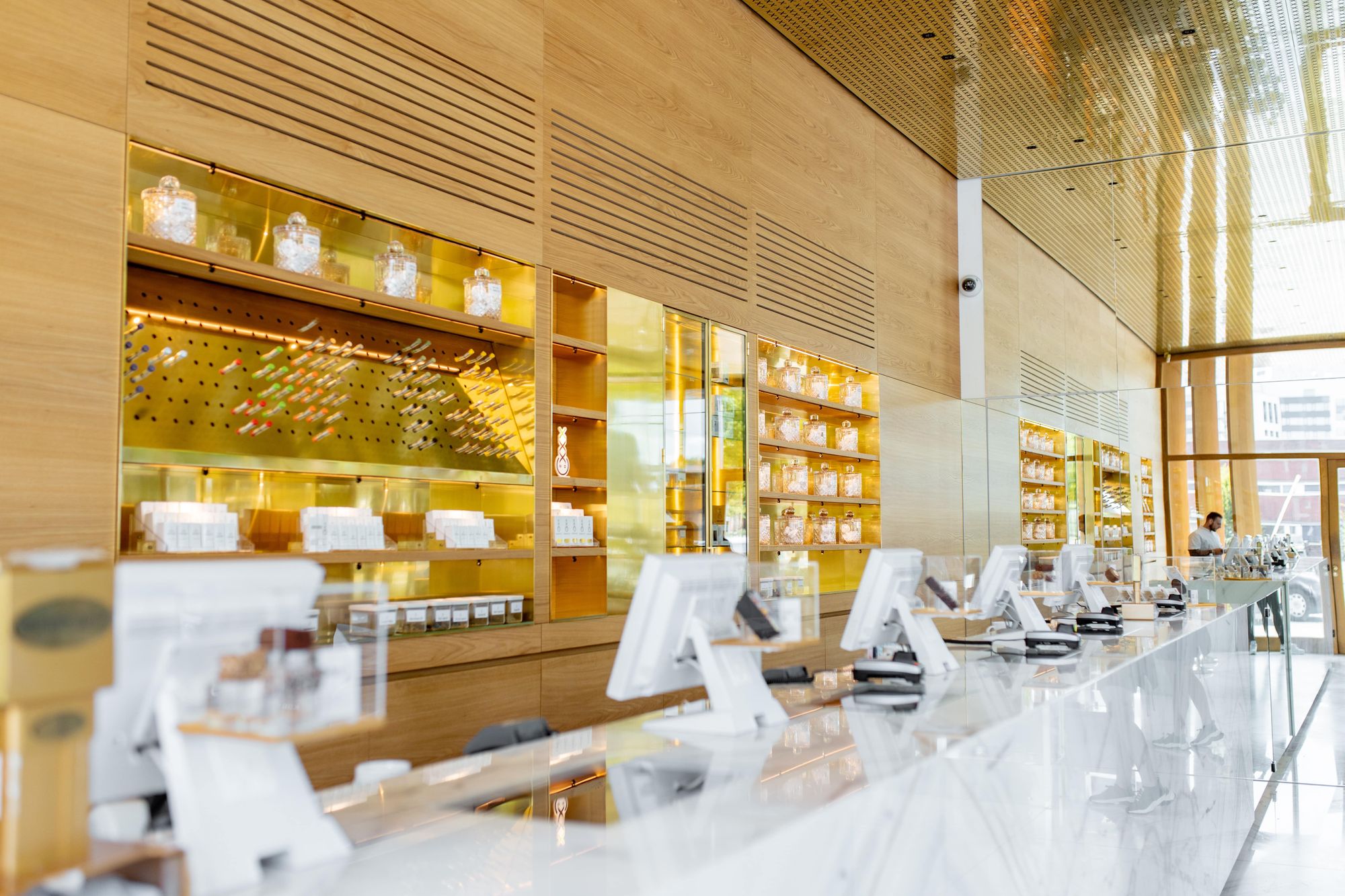 U.S. retail cannabis sales could reach $33 billion by the end of 2022, and that number may rise to $52 billion by the end of 2026, according to the 2022 MJBiz Factbook.
With the industry booming and two more states passing ballot measures to legalize recreational cannabis in 2022, there's more competition than ever. Choosing the right weed delivery platform ensures your business can be agile enough to keep up with demand and state regulations.
---
What Is a Weed Delivery Platform?
A weed delivery platform is an app or software program that helps businesses manage the process of delivering cannabis products, from order placement to delivery. These platforms are typically user-friendly and streamline weed delivery operations, which is what makes them so appealing.
When it comes to weed delivery, reliability is critical. Not only do your customers need to have their orders properly fulfilled and delivered on time, but your state of operation has specific regulations to follow. These often include limits or requirements on delivery times, routes, address types (such as house vs. hotel or dormitory), and recordkeeping.
---
Why Use a Weed Delivery Platform?
Access to the right weed delivery platform can make all the difference in building a successful business. You may seek out software that offers specific benefits, but here are the most significant ones to consider:
Better Customer Service
Customers have come to expect a higher standard from their delivery experience. Real-time delivery status updates and the ability to communicate with the driver through a mobile app offer a seamless, delightful experience that will bring them back again.
Proof of Delivery
With automated tracking, customers can access their delivery status from the moment it's dispatched to when it arrives at their door. But proof of delivery goes beyond the customer; it's essential for weed businesses now that more states like California have adopted "track-and-trace" regulations.
Your ideal weed delivery platform should allow you to:
Capture an image of the recipient's ID to prove compliance with applicable laws
Collect signatures
Document the delivery
In Oregon, companies are required to retain those records for an entire year. With the right data-driven solution, your business can remain compliant and avoid any threats to its delivery license.
Happier Employees
Some weed delivery platforms include a mobile app for drivers to check order statuses and view customer instructions in real time. Companies can increase employee retention and satisfaction by simplifying their jobs with a seamless delivery management tool.
Built-in route optimization capabilities can help drivers follow the most efficient routes for consistent delivery. This vital feature eliminates the need to manually plan routes — saving time and keeping employees happy.
Bleu Diamond is one cannabis delivery company that saw a dramatic decrease in employee attrition after adding Meadow, a dispensary point of sale (POS) solution, to process orders, and Onfleet, a weed delivery platform, to route them. Before adding the software, the company used direct communication and text messaging to communicate with dispatch and drivers. Because of the large order volume, employees became overwhelmed, leading to increased staff turnover.
Implementing Onfleet and Meadow allowed Bleu Diamond to use its resources better and streamline weed delivery processes.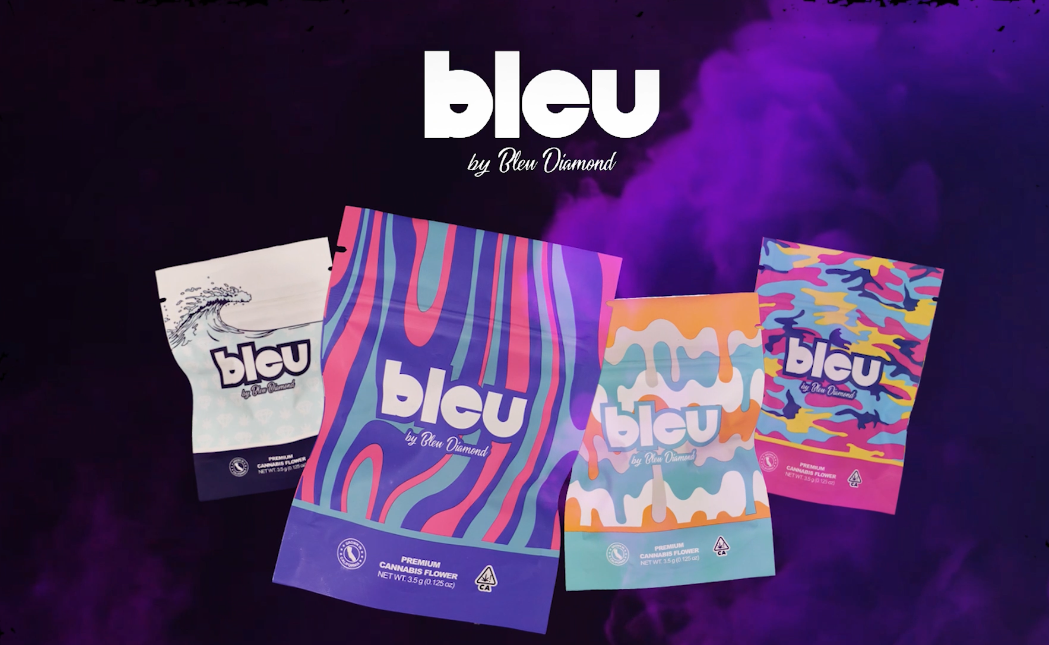 ---
6 Best Weed Delivery Platforms
Now that you know why you need a weed delivery platform, let's look at the six best weed delivery platforms for 2023.
Onfleet
Overview: Onfleet is a leading delivery software platform, powering businesses in various industries with easy-to-use tools that simplify last-mile logistics by offering a centralized delivery management solution. It has been a go-to weed delivery platform since its launch in 2015, providing superior customer service and regulatory compliance for dispensaries, brands, and marketplaces.
By streamlining the delivery process, Onfleet enables businesses to focus on improving their core operation and keeping their customers happy. The customer engagement platform sends customers alerts automatically during delivery and follows up with them afterward to encourage additional purchasing and engagement.
Onfleet is trusted by thousands of businesses, with top cannabis customers like Amuse, Bento, and Mountain Remedy.
Key features:
Driver apps for Android and iOS devices
Adaptable for weed couriers in all (legal) markets
Advanced customer support
Automated route optimization
Easily route, dispatch, and analyze orders
Proof of delivery for age verification compliance and security
Quick and smooth onboarding process
Seamlessly integrates with existing systems
WebJoint
Overview: Based out of Los Angeles, WebJoint touts itself as "California's leading cannabis delivery software." With an all-in-one approach, it aims to bundle everything from an eCommerce website and inventory optimization to order analytics and delivery management.
Key features:
White-labeled eCommerce websites
Inventory Management
Driver Dispatching & Tracking
Geofencing
Robust Analytics
Trakop
Overview: Trakop is a UK-based delivery platform provider which caters to various industries, including cannabis, grocery, and meal delivery. The company offers a mobile app for online ordering via iOS and Android.
Key features:
Customer portal
Delivery tracking and dispatch management
Mobile signature capture
Routing and scheduling
Customer surveys and feedback
Greenrush
Overview: San Francisco-based Greenrush is a fully licensed retailer and cannabis delivery operator for its customers in Northern California.
The company's mobile app allows users to easily buy weed online from a vast network of local dispensaries and delivery service partners.
Key features:
Online ordering
No delivery fees
Order scheduling
8% back on all purchases
Provides access to thousands of products
Overview: Based in Palo Alto, California, PotBot is a medical marijuana app company.
Backed by science and peer-reviewed research, PotBot's cannabinoid-based algorithm recommends strains with the best chance of relieving a customer's symptoms. The app is available for Android and iOS devices.
Key features:
Tailored treatment plans
Guaranteed safety
Avoid spending money on ineffective products
Save time on research
Science-based, third-party recommendations
The Apothecarium Dispensary
Overview: Founded in San Francisco in 2011, The Apothecarium Dispensary focuses on educating first-time dispensary visitors, patients with severe medical conditions, and seniors.
To make the customer shopping experience more seamless, the family-owned cannabis dispensary updated its app to include an express checkout option and the ability to chat with store associates live. But the app is only available for iOS devices.
Key features:
Integrated loyalty program for points tracking and redemptions
One-on-one consultations with trained cannabis consultants
Order in-store or online for delivery/pickup
Real-time order tracking
Has dispensaries in California, New Jersey, and Pennsylvania
---
Improve Your Processes With Onfleet's Cannabis Delivery Software
Onfleet's delivery management software is easy to use and understand.
We offer a suite of features to help cannabis businesses launch or upgrade their delivery service. Whether you need a built-in tool to capture customer feedback or comprehensive analytics, we're here to help.
Are you ready to start?
Contact us today to learn more or sign-up for a 14-day free trial. We'd love to help your weed delivery business reach the next level.