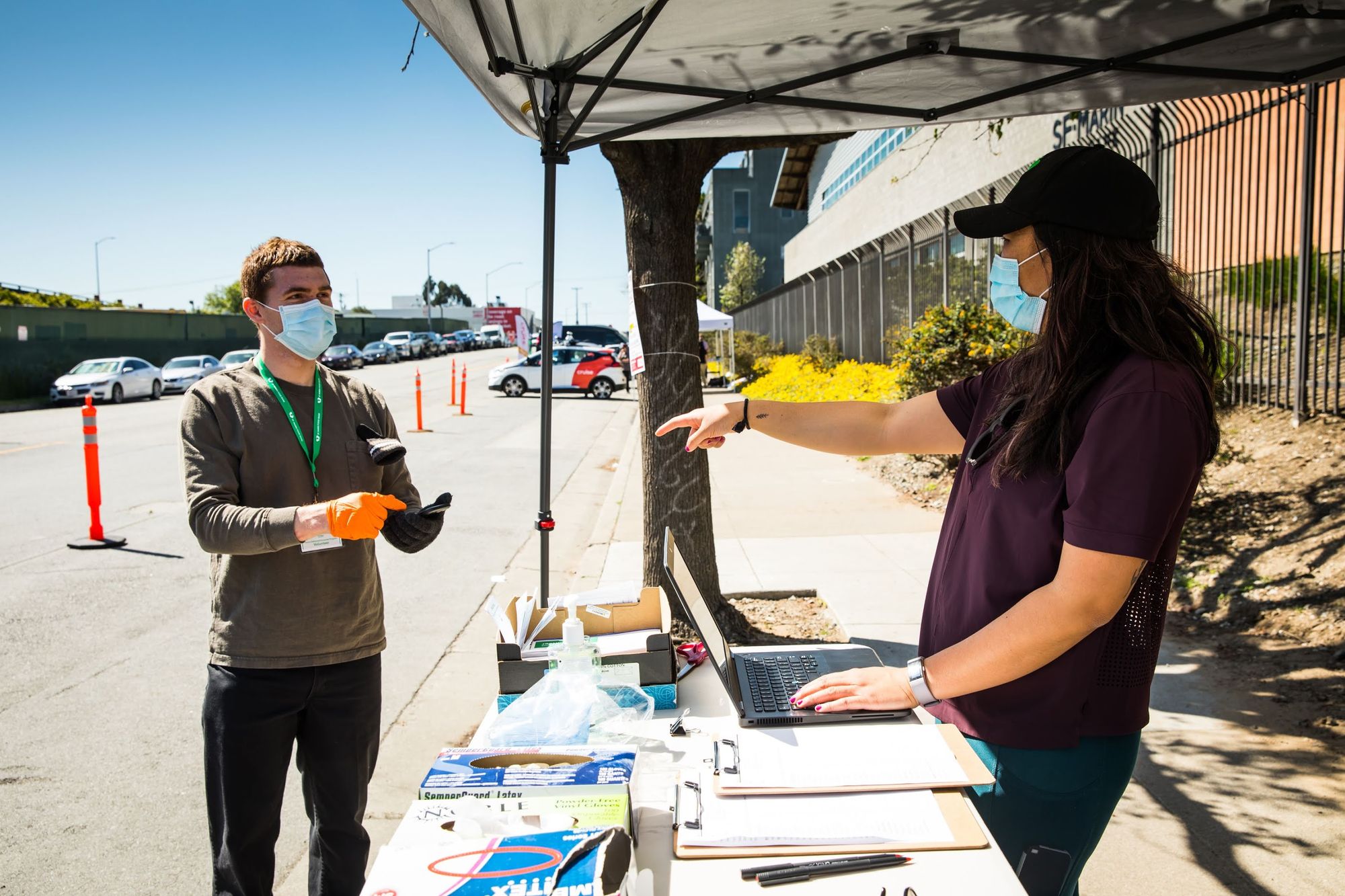 The San Francisco-Marin Food Bank has served Bay Area needs since 1987. Over the years, the Food Bank has evolved to become a networked system of over 275 pantries which operate in conjunction with schools, faith-based, and community organizations. For example, five thousand kids in high-need schools looked forward to their daily morning snacks from this organization.  
Then came COVID-19. In a matter of days, about a third of these decades-long, trusted partnerships were shut down for a variety of safety reasons. Thousands of families, children, and seniors who relied on these pantries were abruptly confronted by this halt. The San Francisco-Marin Food Bank mission became ever more imperative as 1 in 5 of residents were at risk of hunger even before the pandemic.
---
"Okay, I guess we're in the delivery business now."
--Andrea Fuchs-Hampel, Director of Business Intelligence, San Francisco-Marin Food Bank
---
Building out an experimental delivery pilot to thousands in a matter of hours was her task. "We researched tech options. Onfleet responded almost immediately and offered their services for free." By mid-March, with Onfleet's last mile delivery software which connects customers, drivers, and dispatchers, the Food Bank delivered over 1K bags of groceries to seniors in need. By the second week, this number had grown to over 6K meal deliveries and a fleet of 660 volunteer drivers with each managing up to 15-20 destinations.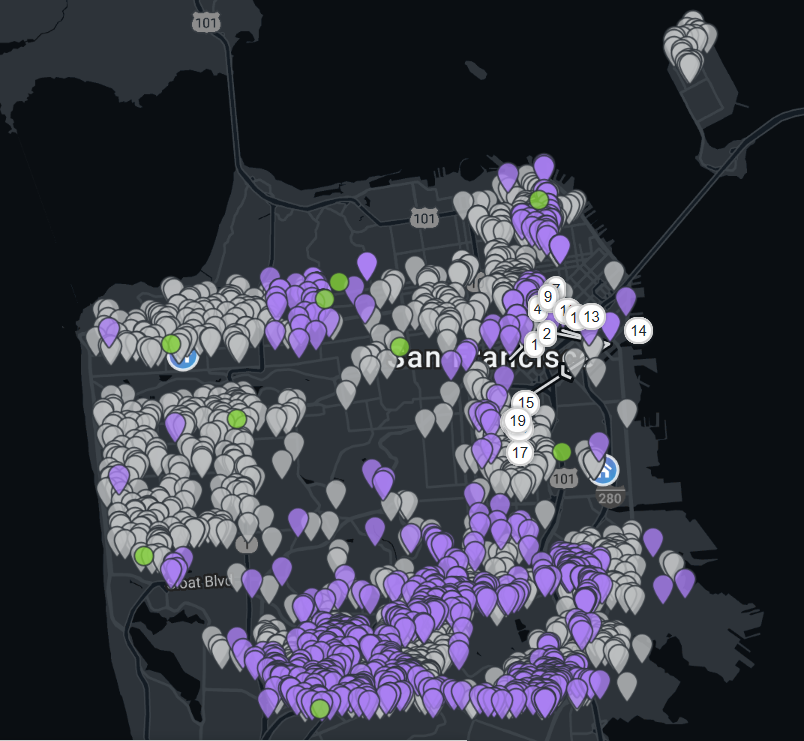 Volunteer drivers download Onfleet's app and in moments, have access to an optimized route. An active volunteer, Susan, shared, "The app is awesome. I log in and it displays somewhere between 15-20 addresses. It takes me step by step to each one of the deliveries, and it goes in a logical order so I never have to circle back. It helps me get through the list super quickly."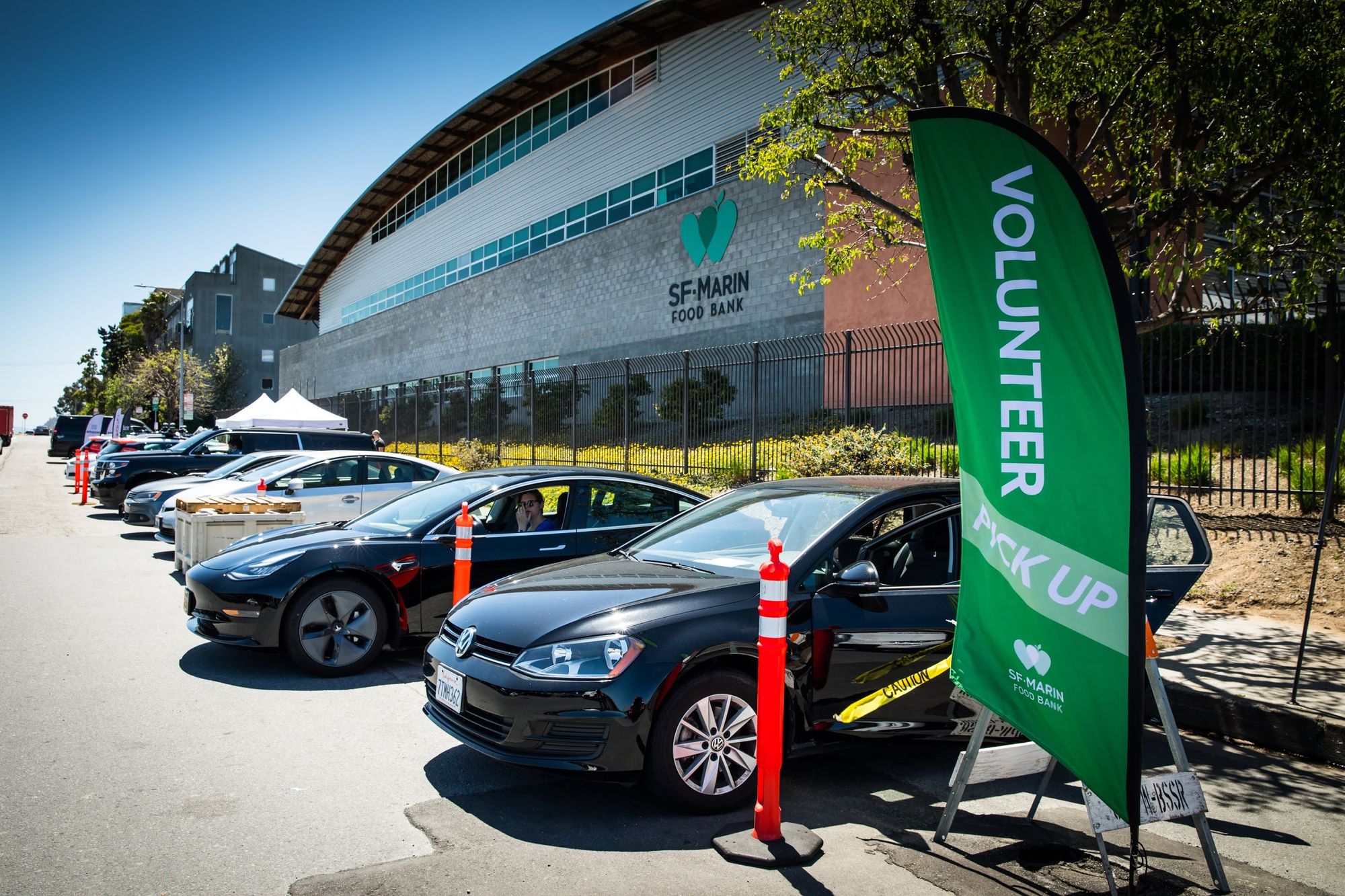 ---
Onfleet's Co-founder and VP of Engineering, Mikel Cármenes Cavia, volunteered on a recent Saturday in late April.
"I was amazed by the appreciation of the recipients, the intense logistics of volunteer and meal coordination, and of course, it felt gratifying to be harnessing our technology to deliver good."
---
For more information on how you can donate or volunteer, visit here. To learn more about Onfleet's technology and COVID response, please visit our resource center.