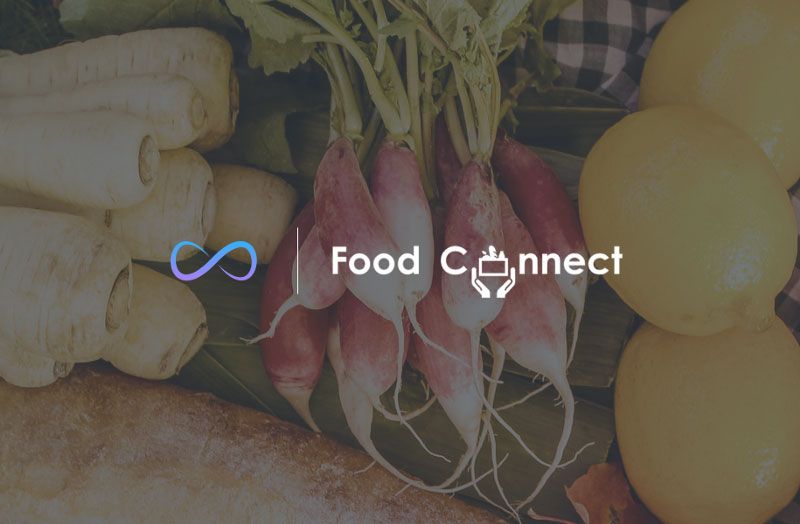 With the nation swept up by the excitement and drama of another election year, it can become easy to overlook the fundamentals that define our country's citizens — a sense of camaraderie and equality — even as voters gear up to approach the polls in November. With the media tracking candidates' diverse opinions over national and international affairs, those unfortunate citizens who live below the poverty line can often be overlooked. But that is specifically what groundbreaking Philadelphia-based non-profit, Food Connect, is looking to correct.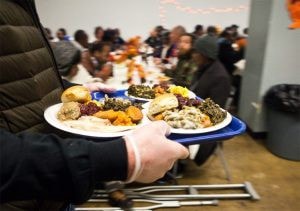 The brainchild of Megha Kulshreshtha, a young visionary whose sense of entrepreneurship is matched only by her compassion, Food Connect networks with organizers of large, catered events to pick up their perfectly good leftover foods for prompt delivery to local food pantries and charities. And this year, Food Connect received its most prestigious and ambitious project yet — saving the wholly edible perishables from the Democratic National Convention and making those leftovers available to Philadelphia's hungry. For this ambitious undertaking, Food Connect founder, Megha Kulshreshtha, turned to Onfleet to make her vision a reality.
PROBLEM: STREAMLINING TIME-SENSITIVE, PERISHABLE FOOD DELIVERIES
When Kulshreshtha first launched Food Connect last year, its was as simple and as grassroots as a non-profit organization can be. She personally contacted potential food donors, drove around to pick up and deliver their perishables, and managed Food Connect's bookkeeping while navigating the small enterprise's non-profit tax red tape single-handedly.
"Before using Onfleet, the delivery was manually tracked," says Kulshreshtha. "Really, the whole thing just started with me physically getting into my car after work and going to a pick-up location where they told me they had a lot of extra food and then me coordinating with the shelters, then seeing which one was available at the time. So, I would have to print forms out, I would have to keep copies in my car, and then — once we got more volunteers — I would forward those copies to them and make sure they had them printed and have those copies in their cars."
Kulshreshtha, who holds a background in real estate investment and data and portfolio analytics, was undeterred in making that manual process work. "Each time there was a donation, there would then be a 'sign off,' guaranteeing everything was in place. I hate paperwork as it is," she laughs, adding, "I was a portfolio analyst and this was just too much of that same clutter. I was always staring at computer screens all day, you know, and I was used to running things in a very streamlined fashion. I was used to seeing a problem and attacking it in a quick, similar way, and from the beginning, I was looking for a solution to bring that type of streamlined system to this. But I wanted to be sure any new system wouldn't be redundant or have features we didn't need. I had always preferred to do things manually until I was absolutely positive that [a new system] worked."
While keeping Food Connect afloat, running those mandatory pick-ups and deliveries with the aid of a few volunteers, Kulshreshtha knew early on that a better system would have to be utilized — especially when the rapidly increasing work-load would start affecting turnaround time in meeting donors and recipients.

"[Turnaround time] was always dependent on how far a particular donor was at the time, and how far the recipient was, as well," Kulshreshtha explains. "But, usually, it would run about an hour or two per delivery. If I look at everything the way it originally was, now, it was pretty messy. Over time, everything is on paper and if I need to filter certain dates or find a particular piece of information, it was kind of a hassle. So, not only was I originally doing the extra work of managing the paperwork and files, on top of manually handling the deliveries, I was also keeping recordings, on the spot, to manually input it into Excel later, after the delivery."
According to Kulshreshtha, it was this process that led to mounting paperwork, making it nearly impossible to maintain a streamlined workflow. "Once there were more drivers and more deliveries, the tracking became horrendous," she adds. "With my data background, I was used to dealing with imperfections. At the time, I still had that fulltime job, and was really trying to get this as organized as possible. My plate was pretty full. So, I started looking into technology. My brother helped me do the preliminary research for what the company's needs were becoming."
IMPLEMENTATION: ENTER ONFLEET
With Food Connect operating as a functioning non-profit entity, making a name for itself around Philadelphia's local food pantries, Kulshreshtha quickly began the initial research to find technology that could enhance her company's workflow.
"I'm not a big fan of re-creating the wheel, it was a simple decision to use Onfleet for all of the features that I knew we really needed."
- Megha Kulshreshtha, Founder, Food Connect
"Well, my brother has a Computer Science background and I went to him for research and advice," Kulshreshtha explains. "He was helping me construct our Food Connect app at the time ­– the one that I wanted specifically for our donors. He ran across Onfleet during his research and knew it had all of the features that I had described that I wanted."
According to Kulshreshtha, she had the concept of an app feature early on in Food Connect's founding, but a GPS-based system was integral in making that concept a reality. Customer notifications, easy contact with both donors and recipients, and a form of receipt logging were all functions that she sought. "While [Food Connect's] concept is simple, the automation behind it can get complex," she says. "So, since I'm not a big fan of re-creating the wheel, it was a simple decision to use Onfleet for all of the features that I knew we really needed. I was hesitant at the time, since I was so used to doing all of the delivery work and data processing manually myself, but it was a necessity. Plus, we are still a brand and when you're delivering other companies' food, trust becomes a big deal."
Kulshreshtha's discovery of Onfleet came at the most opportune time; as Food Connect's reputation grew, it most ambitious undertaking was on the horizon — collecting leftover food from the Democratic National Convention, which was slated to take place in Philadelphia that July. Kulshreshtha quickly decided to use the auspicious occasion to not only put Food Connect on the map as a major non-profit entity, but to introduce her original vision for the company's mobile-based app. However, this didn't leave much time to get her company acclimated to using Onfleet on a regular basis and, as she explains, she was happily surprised at how simple and intuitive Onfleet's software was to use.
"I can immediately see the results. Before, it was impossible for me to have known if food was available for delivery in real-time — especially since the events that we pick up from are still going on when we are contacted. Onfleet really organizes all of that information in one place and has made my life a lot easier."
- Megha Kulshreshtha, Founder, Food Connect
"I was really happy with how easy and user-friendly Onfleet turned out to be," says Kulshreshtha. "We had [the Onfleet interface] set up early, but didn't truly start using it until the front page of our Food Connect app was ready to go. After that, we started to integrate it for a few deliveries — almost as a test run for the convention — but we were confident, after those tests, that it was the way to go. It streamlined all the work almost instantly. But the Convention is when we really started using it to its full potential."
RESULTS: SHORTENED DELIVERY WINDOWS, SCALABLE SOLUTION
Following Food Connect's successful utilization of Onfleet during the Democratic National Convention, Kulshreshtha is adamant that her company will continue to use the system well into the future, having learned first-hand just how critical Onfleet's dispatching, tracking, and delivery management functionality was to scaling her operations as demand surged. As Food Connect quickly expands to a larger demographic along the east coast, she plans to bring Onfleet along for the ride.
"It's been night and day," explains Kulshreshtha. "I can immediately see the results. Before, it was impossible for me to have known if food was available for delivery in real-time — especially since the events that we pick up from are still going on when we are contacted. Onfleet really organizes all of that information in one place and has made my life a lot easier."
Interested in contacting Food Connect to become a donor or volunteer? If so, learn more about their successful and innovative initiative to supply the local hungry with leftover foods and perishables at www.foodconnectgroup.com