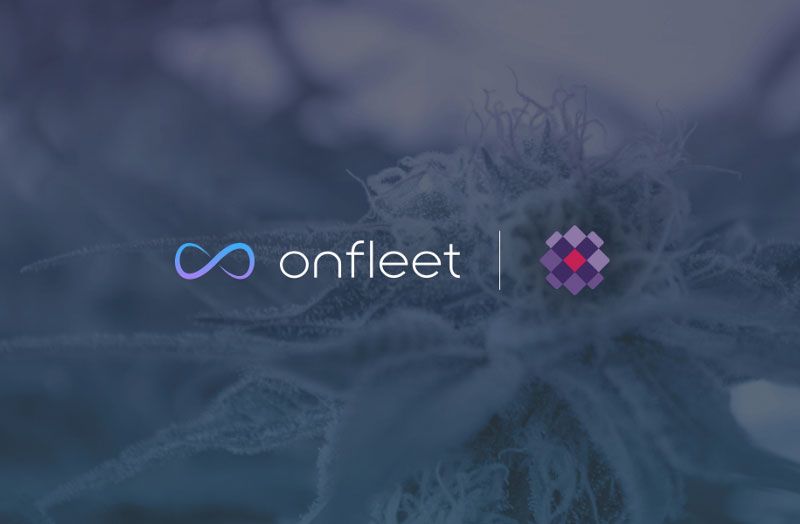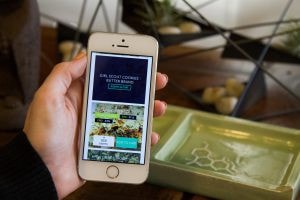 In today's world, negative views on the long-controversial application of marijuana for medicinal purposes have finally begun to recede, paving the way for emerging companies to provide cannabis and a wide variety of its derivatives to patients in need. However, pioneering this newly-recognized and increasingly profitable market comes with many daunting challenges. Along with the multitude of legal hurdles and grey areas come the familiar challenges that local delivery services have grown accustomed to: efficient dispatching and routing, time management, customer communications, and driver tracking — but with a crucial twist. In the medical marijuana industry (commonly abbreviated as 'MMJ'), patients are often prescribed cannabis in dire cases of serious illness or pain, and the timely delivery of their prescription is critical to many patients' quality of life.
With this in mind, Y Combinator-backed medicinal marijuana startup, Meadow, turned to Onfleet to build a reliable service that helps ensure patients receive their medication seamlessly and, of course, delightfully.
PROBLEM: STREAMLINING TIME-SENSITIVE MEDICAL DELIVERIES
"…our patients not only expect an on-demand service, they are also waiting for medicine, so quick delivery and reliable delivery windows are crucial."
- David Hua, Co-Founder and CEO, Meadow
As many local delivery startups across a variety of industries — from food & beverage to laundry & dry cleaning — are quickly discovering, today's on-demand consumers have high expectations and little patience when it comes to turnaround time. As Meadow's co-founder, David Hua, points out, companies that offer medicine and healthcare services are no different.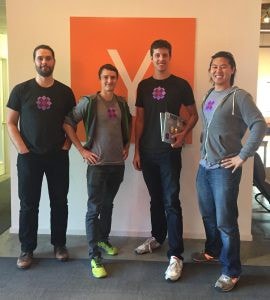 "The big thing was meeting patients' expectations when it came to quick delivery," says Hua. "The order has to travel from patient to dispensary to dispatcher to driver and back to the patient, but those groups were often out of sync. We needed a more efficient system."
Hua continues, "Our business and delivery model has always been a little more nuanced compared to other services. We work with dispensaries that have their own drivers and are essentially utilizing Meadow as their front-end and back-end servers. So, if you're in San Francisco, you'll have the option to order from more than 10 different collectives that we partner with, that will deliver cannabis to you within an hour or less."
Since its founding in 2014, the Meadow team has had to diligently adhere to the strict guidelines surrounding this delicate and controversial product, while conducting their service as efficiently as possible. With a focus on reliability and customer satisfaction, their reputation around the Bay Area grew quickly.
"I think most patients are willing to wait for their delivery, but some of the delivery windows were like cable services," Hua says, laughing at the comparison. "Meaning, 'We'll be there sometime between 8AM and 4PM.' We have to keep in mind that our patients not only expect an on-demand service, they are also waiting for medicine, so quick delivery and reliable delivery windows are crucial. Patients can't just be waiting around. It's their medicine. We needed to be fast."
As a business model, Meadow runs as a software company, not as a grower or seller of its own cannabis products. The Meadow platform connects legal patients to Bay Area dispensaries, which in turn make the deliveries. "These partners are all different sizes with different processes," says Hua, "so the initial set-up was a bit of a hodge-podge or a 'Frankenstein' system of different software programs and analogue type of work."
Hua and his co-founders were quick to realize that streamlining all the elements for such a complex delivery service, while keeping crucial healthcare and timely medicinal orders organized, required a robust and powerful delivery management system.
IMPLEMENTATION: ENTER ONFLEET
After an initial round of research the Meadow team discovered Onfleet, which not only offered the most user-friendly product to streamline their delivery processes, but also included critical capability not found in any other delivery management software. Onfleet's Connections feature, for example, allowed Meadow to connect their Onfleet integration directly to their dispensary partners' Onfleet dispatch dashboards. Hua and his team soon arranged a sit-down to discuss Meadow's needs.
"We knew that we didn't want to re-create the wheel and Onfleet was offering every single thing that our team had been looking for."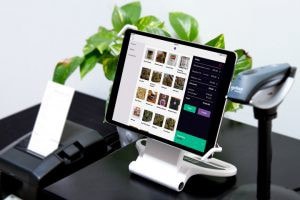 "We had a meeting with the Onfleet team at their office," says Hua. "My co-founders and I thought, 'They're building an amazing system here.' We knew that we didn't want to re-create the wheel and Onfleet was offering every single thing that our team had been looking for. Plus, time was of the essence."
When it came to providing the fastest, most reliable system to meet customers' needs — especially in crucial time-sensitive healthcare items — Meadow and Onfleet immediately saw eye-to-eye. "The fact that we — the Meadow team and the folks at Onfleet — are all like-minded in this sense," states Hua, "and that Onfleet really supported our business model, made it a solid match."
SOLUTION: REAL-TIME DISPATCHING AND DRIVER TRACKING
With Meadow's Onfleet API integration in place, deliveries became faster and more organized for all parties — patients, dispensaries, and drivers.
"As soon as the Onfleet system was utilized," Hua explains, "patients emailed us saying things like, 'Hey, this was a great experience, it was really fast!' This was the standard we had hoped for. It's just a really solid, all-in-one solution from an excellent provider."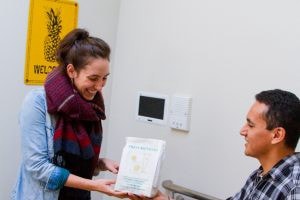 Hua continues, "There was definitely an increase in our productivity. We started to see deliveries each taking about fifteen minutes less, making it possible to fulfill a few more orders each day."
In order to be successful it's crucial for any service provider to maintain a laser-like focus on its customers, but it was particularly true for Meadow. Here, people's health and quality of life is at stake and there is no margin for error. Driven by diligence and compassionate professionalism, and powered by a tight Onfleet integration, Meadow has pioneered an industry at the cusp of revolution. "It's all about meeting expectations, and to do that, you have to save as much time as possible," says Hua. "Onfleet has helped us meet that goal and keep our patients happy."
---
Interested in Meadow's innovative on-demand herbal healthcare service? Visit getmeadow.com to learn more.