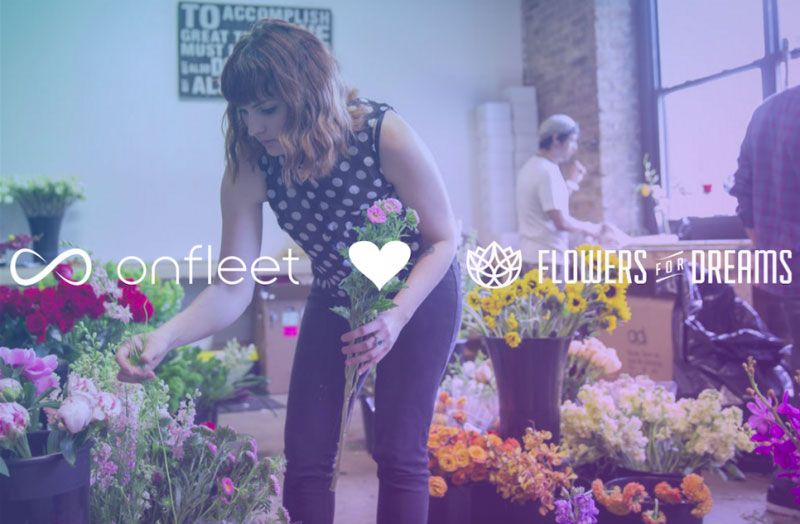 When buddies Steven Dyme and Joseph Dickstein first conceived of an on-demand florist startup while still in college, neither dreamed that what started as a summer project for extra cash would evolve into a game-changing model for how flower delivery itself could function. Or how it could represent, as the two now view it, "a successful case study in profit and purpose working together." But in only a few short years, that is exactly what Chicago-based Flowers for Dreams had become.
PROBLEM: HANDLING SCALE WITH TIME-SENSITIVE DELIVERIES
With a refreshing take on flower gifting that married hand-crafted bouquets of the highest quality with an overarching mission of uplifting their local community, the young founders of Flowers for Dreams had their work cut out for them.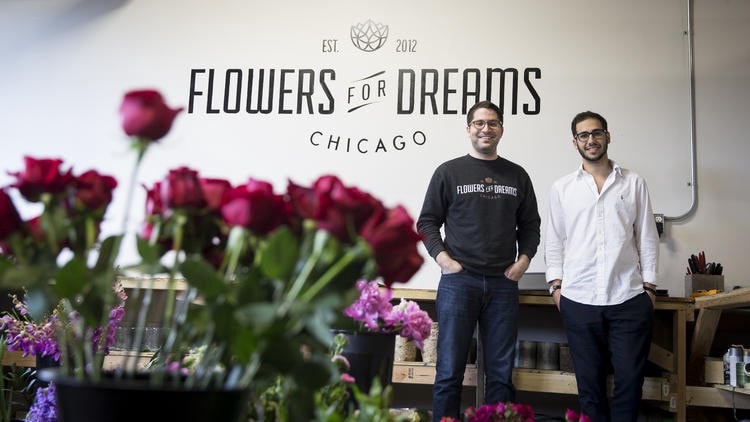 Rejecting the common industry practice of padding overpriced bouquets with baby's breath and pesticide-laced roses to garner additional profit, the startup adopted a different approach from the start. Dyme and Dickstein were committed to sourcing their materials from only the best local suppliers, hand delivering their bouquets by bicycle courier, reducing their environmental footprint, and finding ways to meaningfully impact their community.
Honest and fair pricing was another core tenet. Starting at a base rate of $35 per bouquet (delivery included), Flowers for Dreams has been able to maintain quality, affordability, and profit all while giving back. The startup's philanthropic mission is more than just lip service — each month, they select one worthy cause and contribute a whopping 25% of profits to it. By the end of 2015, the company had already donated over $140,000 to local charities — an impressive figure they hope to almost double in 2016.
As media outlets and potential customers got wind of the startup's compelling vision, keeping up with skyrocketing demand revealed itself as the latest challenge. At this critical stage, maintaining a clear focus on scalability and sustainability was paramount.
"We are always thinking in terms of 'scale' — what do we do when we have clients in multiple areas, things like that," says Co-Founder Joseph Dickstein. "We ideally wanted to offer customers an hour time slot for delivery, and we weren't able to do that."
"We had a proprietary technology that was pretty in-depth and great for where we were as a company at that time," continues Dickstein. "But we were at a place where we were thinking about scale and how to operate at scale and, unfortunately, our original system wasn't able to get us there. It was taking what seemed like years and would take tons and tons of developers to put together what we really wanted as we grew."
IMPLEMENTATION: ENTER ONFLEET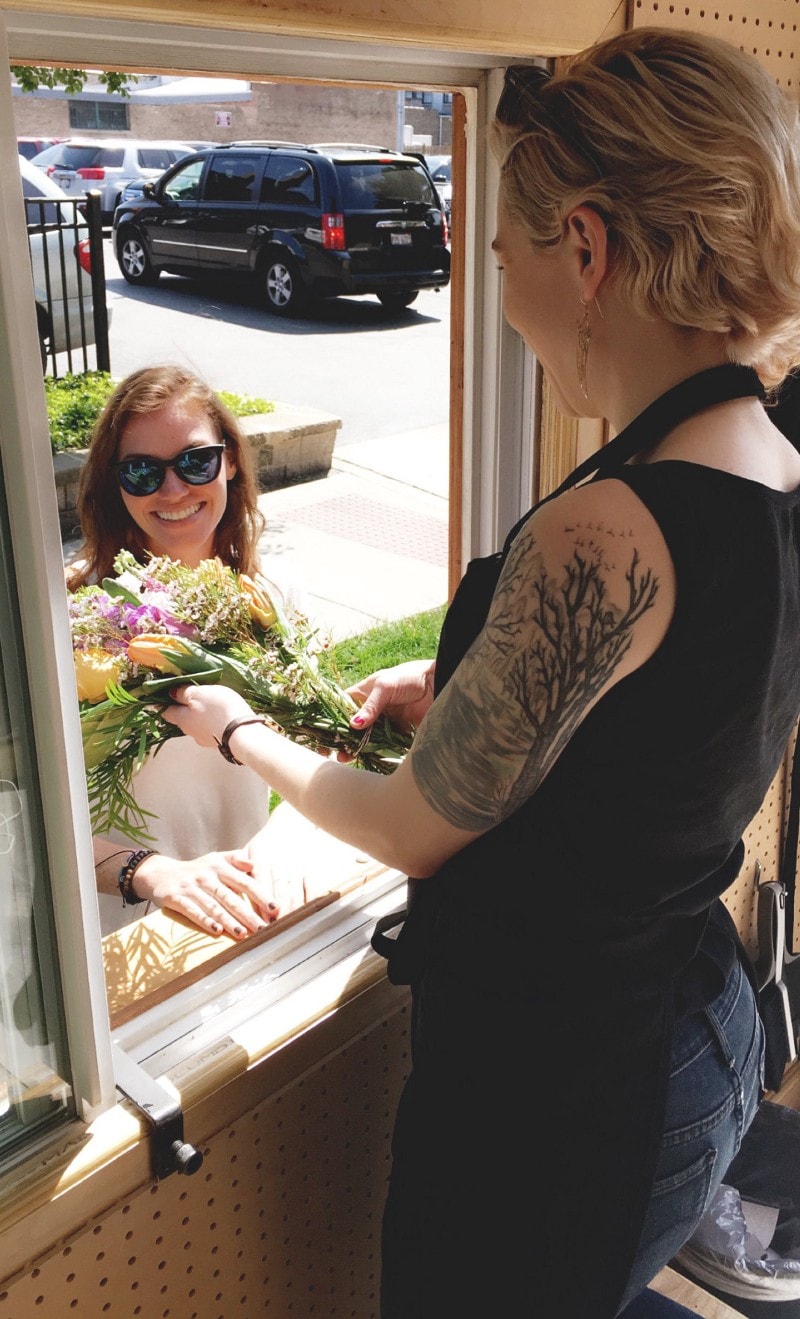 In order to meet rising demand for their artfully-crafted bouquets, Flowers for Dreams needed a way to organize and optimize their in-house delivery operations — and fast. "We did a search and looked at Onfleet and fell in love with what was offered," Dickstein says. "In terms of scaling, offering customers the shortest delivery time windows, customer notifications, and the information we were able to gather from our delivery drivers — it was a no-brainer."
Like many who have made the switch to Onfleet after outgrowing a homegrown solution, Flowers for Dreams was immediately attracted to best in class features like route optimization, automatic dispatch, and built-in recipient communications.
"The technology that we wanted was right there in front of us once we found Onfleet," says Dickstein. "Instead of investing crazy amounts of money and a crazy amount of time, we had everything we had been looking for."
While their original delivery management system incorporated a few of the functions the founders needed, Onfleet streamlined them into one user-friendly interface and introduced many new features that proved indispensable to their operations. With Onfleet, a higher standard of communication between dispatchers, delivery couriers, and — most importantly — waiting customers was now possible.
Dickstein explains, "We had delivery confirmation emails to the purchaser and also to let us know when the delivery had arrived, but this didn't capture pictures or signatures. [With Onfleet], we were able to better interact with our customers and give routes in a more organized form, which has been the greatest feature. Route organization has been the greatest benefit, together with automated dispatch."
Much to the delight of the founders, the adoption of Onfleet boosted productivity and reduced training costs by lightening the load on their delivery crew.
"Our delivery crew really likes the Onfleet system a lot," says Dickstein. "It's simple, easy to use, and incredibly user-friendly. When we started with our original proprietary system, there was a bit more training required. With Onfleet, there is very little needed."
SOLUTION: SEAMLESS COMMUNICATIONS AND RE-ROUTING
"The technology that we wanted was right there in front of us once we found Onfleet. Instead of investing crazy amounts of money and time, we had everything we had been looking for."
— Joseph Dickstein, Co-Founder of Flowers for Dreams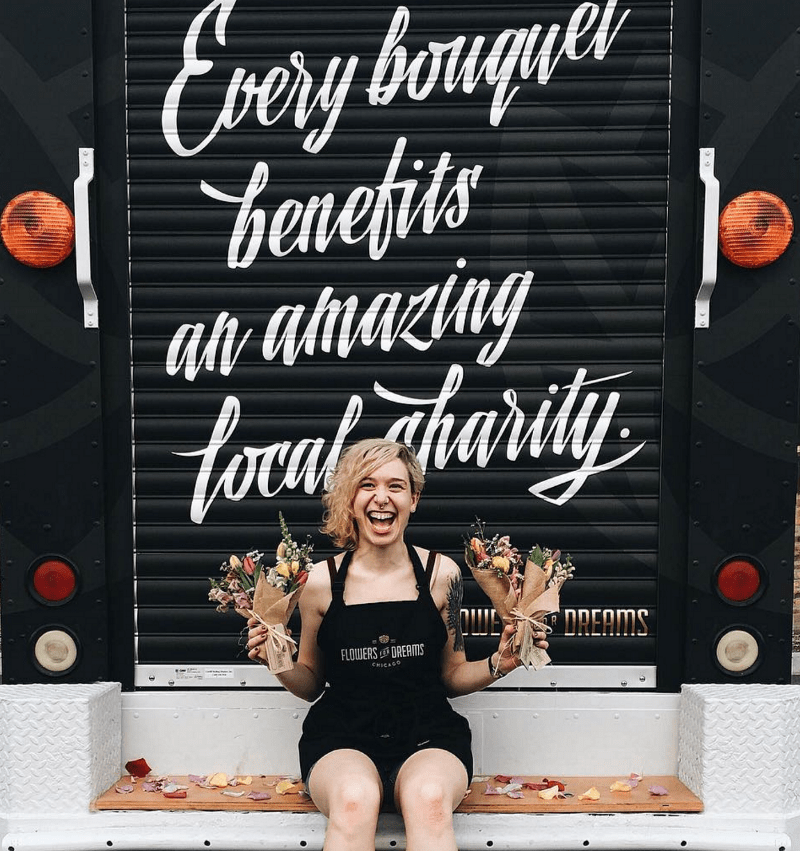 After successfully implementing Onfleet earlier this year, Dickstein has witnessed firsthand the efficiency and productivity gains that have been achieved in only a few short months. And, as this past Mother's Day rush demonstrated, Onfleet provided much needed peace of mind when it came to peak delivery periods.
"In terms of customer satisfaction — thanks to the communication channels and the signature and picture features — [the positive results] came pretty immediately," shares Dickstein. "In terms of dispatching, [the results] were pretty quick as well, mainly because of the Optimized Route function in which the drivers can make needed changes quickly."
"This is the outlook and foresight we were looking for when it came to dealing with scale," concludes Dickstein. "With Onfleet, we were able to meet all those demands, which had been one of our original concerns under the first system. What would have probably taken hours and hours each day just to make routes, took such a shorter period of time with Onfleet."
When you order a bouquet from Flowers for Dreams, you're not just making someone's day — you're making a difference. June's charity is Growing Home, a nonprofit committed to promoting healthy eating and expanding employment opportunities through job training.