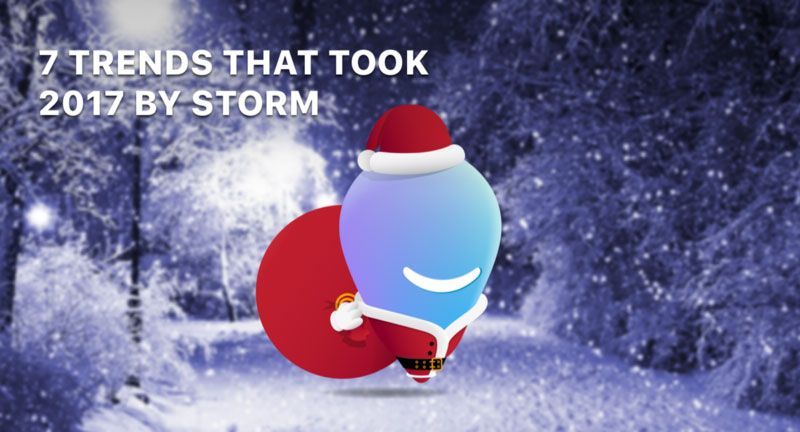 Here at Onfleet, delivery logistics makes our wheels turn. We've worked diligently this last year to bring you the latest delivery happenings and trends in our weekly newsletter, Delivered (subscribe today by entering your email address below), and we thought it'd be fun to take a look back at the major trends that emerged in 2017, linking out to some of the biggest local delivery stories and white papers of the year, as well as make some predictions for what's to come in 2018.
We hope you enjoy, and cheers to always delivering and delighting!
---
Sustainable Urban Logistics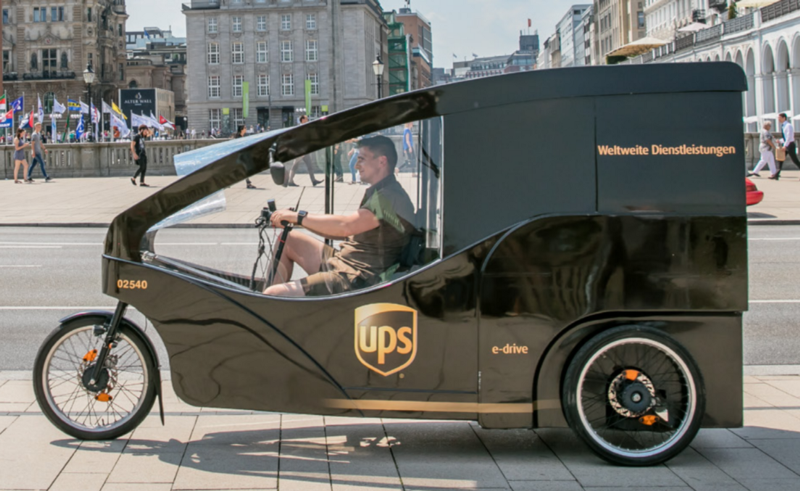 A key to this change seems to be coming via electric trucks, with players from new companies as well as established ones pushing forward into the mix. Daimler predicts that within two years, they can produce an electric truck at the same cost it currently takes to produce one running on diesel. UPS is also converting the majority of their diesel trucks to electric in New York City, working toward a goal of cutting their emissions by 40 percent by 2030. Chanje, a company based in Los Angeles, is also ready for the delivery truck revolution, betting big that of the 500,000 new delivery trucks on the road each year, many people will push for those to be electric.
While electric vehicles are one method, especially where large items are concerned, companies are also working on new tactics to get through the packed city streets. Go-Jek, a Jakarta-based company, uses small motor-bike taxis to deliver anything and everything throughout the bustling metropolis. Similarly, Postmates in San Francisco and Manhattan offers couriers the option to rent e-bikes or electric scooters to help make their delivery routes as lucrative as possible, also clearing another car off the road in the process.
With different avenues all working toward the same goal, companies are willing to invest heavily in the infrastructure of the delivery world — a clear sign that it will only continue to grow.
---
2. Speed of Delivery Expectations
On-demand delivery is not a new concept, especially where restaurants are concerned, but the confluence of new companies offering faster delivery than ever before has made 2017 an explosive year for concept-testing on the speed of delivery.
From Costco's push into same-day delivery to BestBuy's same-day delivery tests, it's clear that all customers, across all industries, are demanding speedy deliveries. Driven by Amazon's same-day delivery as well as one-hour delivery, companies are being pushed like never before to offer their products at a delivery speed that was not previously an industry standard.
Target looked to corner the market on next-day deliveries, while UK-based companies wanted to push the limits. Marks & Spencer is trialing one-hour delivery and Tesco now offers same-day grocery delivery service in their markets.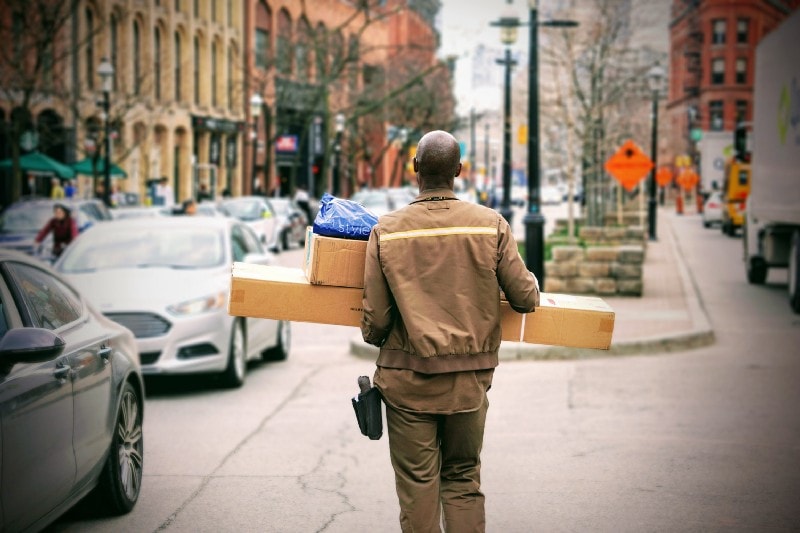 Luxury and designer fashion also became immersed in the delivery world this year. Gucci, with the help of FarFetch, made it possible to deliver your luxury goods in 90 minutes or less across 10 of their markets. Rent the Runway also launched same-day delivery in New York City.
Gap also recently announced same-day delivery in some of their international markets, using Onfleet to power these deliveries.
Deliveries of certain goods, such as groceries and hot food, require the speediest of deliveries as a baseline. However, this year proved that consumer expectations around delivery of all types have reached an inflection point, driving retailers across every industry, from clothing to electronics, to innovate in order to outpace the need for speed.
---
3. Delivery-Only Kitchens
This year also saw an answer to the question, "How do restaurants keep up with the influx of delivery orders at their brick-and-mortar restaurants?" The simple answer: sometimes they don't. The advent of delivery-only kitchens is a creative solution to a growing problem.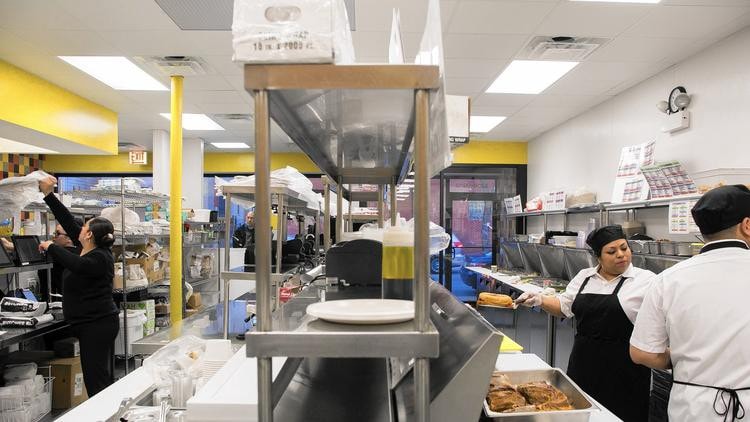 From Chicago to London, delivery-only kitchens have been popping up across the world. Typically facilitated through a large delivery-focused brand like GrubHub, Deliveroo, or DoorDash, companies are now being given the opportunity to expand their delivery operations without the previously capital-intensive requirements.
In a unique turn, Mealmade, a company that delivers meals, has converted a former McDonald's into a distribution hub. While delivery-only companies aren't brand new at this point, some dine-in restaurants are also testing delivery-only kitchens — Red Robin, not known for their prowess in the delivery space, being one of the most notable as of late. In Austin, Papi's Kitchen is attempting to operate as a delivery-only restaurant, facilitated by GrubHub as a delivery partner, with no brick-and-mortar location at the time of launch.
Time will tell if this is a sustainable move in the delivery world, but it's clear that more established restaurants may choose to open additional delivery-only spaces to meet their growing delivery needs, and this could provide more opportunity for new restaurants to begin operating without the overhead of sit-in dining costs.
---
4. Pharmaceutical Startups & Prescription Delivery
One of the most explosive 2017 delivery trends revolves around pharmaceuticals, a once nebulous and tightly regulated industry that seemed impervious to disruption.
From Onfleet-powered Alto and Nimble on the West Coast, which let you schedule prescription deliveries while at the doctor's office, to New York City favorites ScriptDrop and Capsule, it's easier than ever before to schedule and receive your medication from the convenience of your home.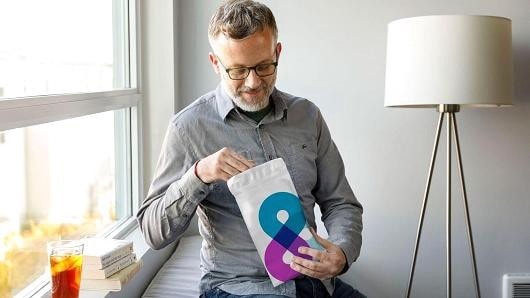 The scene has already exploded to the point that some companies are making acquisitions to bolster their industry offerings in an increasingly competitive landscape. As is a trend in most industries, Amazon is also attempting to reign supreme, securing pharmacy wholesale licenses in at least a dozen states, which could have far-reaching implications for the way pharmaceuticals are sold and delivered to consumers.
One of the most exciting parts of the emergence of prescription delivery is that it's still incredibly new. Most companies haven't gained national scale or perfect market fit, so there's still a great deal of opportunity for growth within the industry.
---
5. Drone Delivery
Although still in the early stages, it's clear that 2017 has been the most prominent year for drone delivery yet. From Flytrex's dreams of delivering your beer to Otherlab's biodegradable drone for emergency situations, the sky is literally the limit…or just the beginning where drones are concerned.
While Mercedes-Benz is betting that we'll still need vehicles to transport drones due to their currently short distance-capacity, Matternet made history in March with the first successful city drone delivery, launched directly from a landing pad via a smartphone app.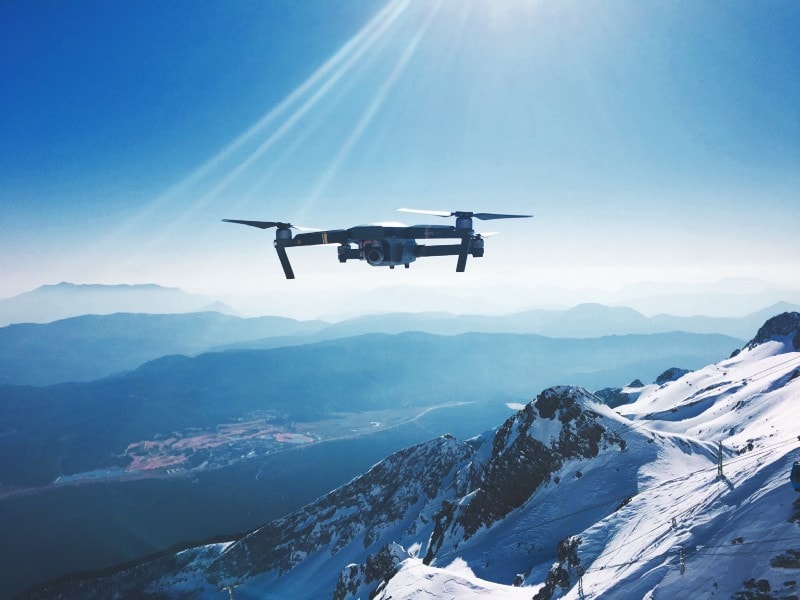 Huge strides are being made by companies vying to become the household name in drone delivery, but that's not to say there aren't still barriers to overcome. Regulators and retailers are working through the complex logisticsof truly making drones accessible, and there are still key gaps in knowledge on the impact of weather patterns on a small and large scale that are keeping the skies clear of drones for the time being.
From delivering packages in the countryside of Japan to Slurpees in the deserts of Nevada, it's clear that the drone market is still wide open. Companies from Amazon to Domino's have been working to make drones a reality, and 2018 is sure to bring even more progress to the industry.
---
6. Grocery Delivery
It's been almost impossible to open a delivery-related newsletter (ours included) in 2017 without hearing something about the explosion of grocery delivery. With Amazon's purchase of Whole Foods earlier this year, a sense of urgency on a still evolving industry pushed many companies to act faster than ever before.
In 2017, the field is beginning to split into two emerging trends: building an in-house fleet of drivers to manage delivery logistics internally or partnering with a third-party delivery service provider to outsource the deliveries. The field is still too new to have found a sustainable path, so retailers have been working quickly to evolve, test, and expand as they work to gain market share and, ultimately, profitability.
With aggregate sites like Postmates, Amazon, Shipt (just acquired by Target) and Instacart in the game, many grocery retailers are making the choice to offer delivery through one of these partner sites as they test the feasibility of implementation. Kroger powers its deliveries through Uber and Instacart, and Aldi and Costco have both partnered with Instacart as well. On the other side, you have massive brands like Walmart who are testing novel in-house approaches to make the logistics of grocery delivery work.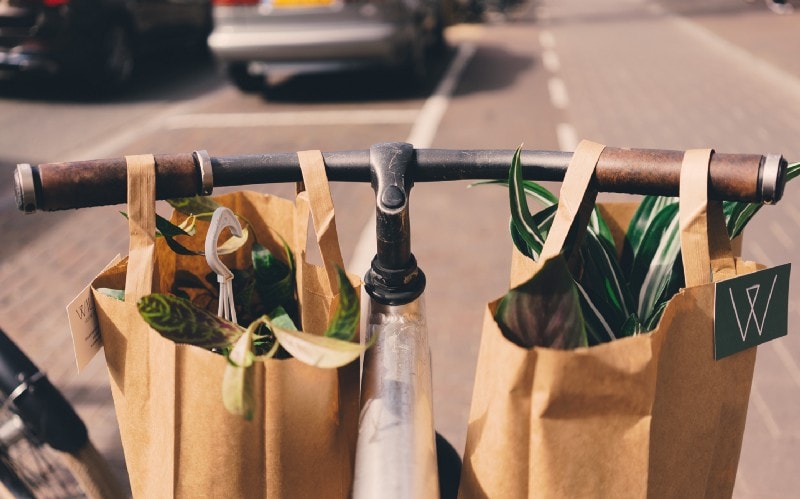 Niche offerings also gained traction this year, hoping to differentiate themselves from other, more established players in the space with a more limited assortment of higher quality items or a uniquely regional appeal. MoveButter, Brandless, PeaPod, and FreshDirect all fall into this grouping, banking on customer loyalty to help them establish dominance within a specific sector or physical region that a national chain many not yet be focusing on.
The one thing that will hold true beyond 2017 is that grocery delivery still needs to work out the logistics of an already low-margin industry.
---
7. Keyless Entry & In-Home Delivery
One innovation that's been hotly tested this year is the advent of in-home delivery and keyless entry accessibility. Amazon has been testing a smart lock and camera dubbed Amazon Key to allow parcels to be dropped inside a customer's front door safely. While Amazon decided to create its own hardware and software for the endeavor, Walmart partnered with smart lock maker, August, in pursuit of a similar goal for keyless entry.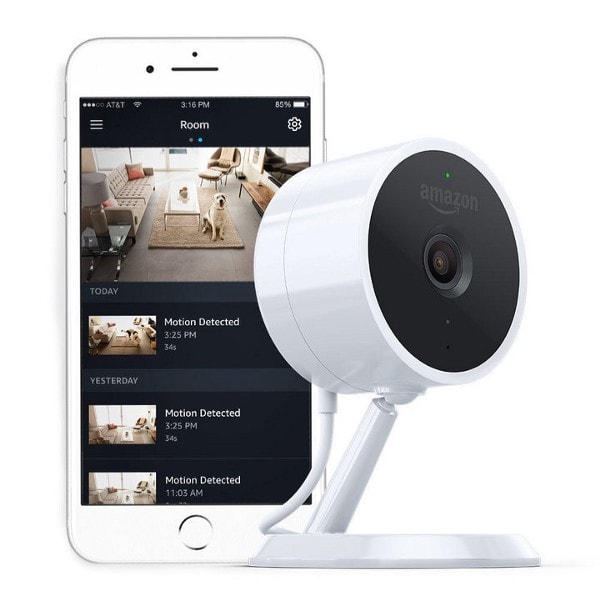 In a similar vein, another arm of the Walmart empire, Jet.com, cut a deal earlier this year to install 1,000 Latch access systems for keyless entry into New York City apartments buildings. Amazon is also focused on this avenue, installing parcel delivery lockersin apartment buildings in an attempt to improve the safety of packages in the last-foot delivery stage.
While it currently seems to be limited to large players investing in this type of smart-tech, whether through partnership or their own development, their tests over the coming months could set a real precedent for others following suit.
---
Last-Mile Predictions for 2018
While it's always interesting to take a look back on what's already happened, we know that Onfleet is in a position to help inform the future of last-mile delivery with our unique insights and knowledge from powering over 10 million deliveries for hundreds of businesses delivering everything from meals to medicine, flowers to furniture. We predict that 2018 will see an evolution of the current trends, but there are a few smaller trends on the radar that will likely grow to make an impact over the next year.
Despite regulatory challenges faced by drones and sidewalk robots here in the US, the technology is already working quite well and the costs will continue to decline rapidly along with further improvements to autonomous tech. They won't go mainstream yet, but will add significant value in specific circumstances, such as what Zipline is doing in Africa, and will continue to grow in countries with supportive policies and regulations.
Where grocery delivery is concerned, solving the cold chain problem will be key to expansion. These types of delivery operations are challenging to get right, with razor thin margins, but grocers around the world have no choice but to find a way to make it work. Many will continue working with the likes of Instacart, but others will opt for the in-house approach to maintain their margins. Many will experiment more with omni-channel strategies as they see the delivery startups start to take over an increasing percentage of their core business. That said, strong demand at physical stores will continue to outpace delivery for the time being. Most people still want to squeeze their avocados before buying them.
We also expect that 2018 will see a reallocation of delivery resources for smaller companies, scaling back and re-prioritizing, whether by vertical or city, to do one thing well instead of attempting to keep up with Amazon's cross-industry global domination. Consolidation will continue as economies of scale enable smaller competitors to compete with the behemoth.
Although not a new concept, there will be more movement towards subscription based models, enticing customers and becoming more sticky in the process, as we've seen with companies like Postmates and Instacart. This strategy was perfected by Amazon, with Prime, and is being deployed rapidly across many logistics companies.
Lastly, leveraging large data sets to build sophisticated machine learning algorithms that can shave time (and, therefore, costs) off deliveries will be critical to achieving operating profitability. No longer can companies afford to compete without the most advanced technologies, as they are faced by competitors with immense resources. Companies will increasingly leverage delivery management platforms like Onfleet to benefit from the collective data network, across millions of deliveries, to give them an edge as competition accelerates across the fast-growing delivery landscape.