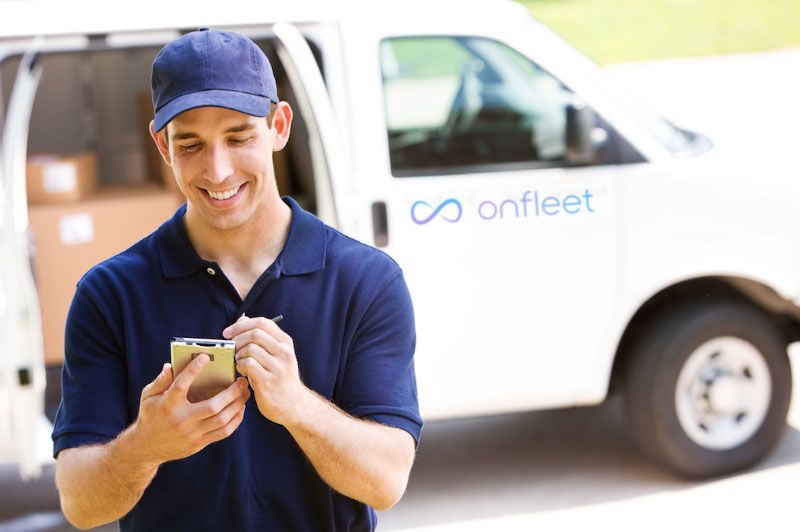 In the era of pandemic-influenced shopping restrictions and Amazon two-day shipping, fast and high-quality delivery has become a necessity for retailers in every industry. With many venture-backed companies offering their own options, retailers are wondering: should I outsource delivery or operate it in-house?
---
---
The Cost Comparison
Companies considering delivery typically start by looking at their peers, asking "What are my competitors delivering?" and "Are they outsourcing delivery or completing it in-house?"
This comparison is misguided. Very frequently, a retailer will work with an outsourced delivery provider like DoorDash or Instacart simply because their peers used that service, only to discover hidden costs and ultimately bring delivery in-house.
---
Over the last few years, venture-backed delivery startups have arrived in every industry, offering "Uber for X". These companies deflate their prices to run competitors out of business, then raise prices after acquiring a large market share, often failing in the process.
In the short-term, retailers may find these venture-backed companies less expensive. In the long-term, venture-backed delivery companies can cost retailers more due to misaligned incentives and unpredictable outcomes.
Misaligned Incentives
Since third-party delivery companies prioritize their own income over yours, they operate under perverse incentives that may hurt your business.
These companies prioritize use of their app over your specific retailer, so they intentionally design their apps to make switching retailers as easy as possible. Instacart offers multiple delivery options, right on their homepage, while Uber both powers delivery and offers their own delivery platform, a clear case of misaligned incentives. Imagine undergoing all the work to onboard a new customer, just to have your delivery app help them switch to a competitor! Not all. Others are purely delivery service providers like Dropoff with no app of their own. Services like Doordash or Instacart however, have a marketplace. Doordash also offers a "Drive" service that allows a retailer to use the delivery services without being in the marketplace.
---
---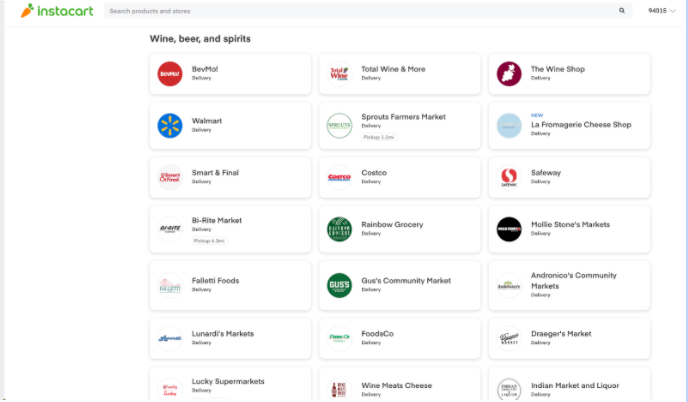 ---
For a customer, these incentives often lower the quality of their experience. Instead of delivering your product immediately, they may drop off a trunk full of groceries while en route, regardless of how long your customer ends up waiting.
The outsourced delivery app also owns your customer data, allowing them to offer specials and coupons while the customer information remains opaque to you. Since customer data is incredibly important, many retailers are electing to own in-house delivery in order to harness and protect its value.
---
Over the last few years, we've met many retailers who shifted away from an outsourced-delivery company due to their concerns over customer data. Just as digital social platforms have been known to take the legal rights to individuals' posts on their site, so too does Instacart own every piece of data on their site—even if your retailer sent the customer their way. Alongside the increased security concerns from using a site like Instacart, a host of retailers are finding in-house delivery the safer and more secure approach.
Unpredictable Outcomes
When venture-backed delivery companies finally raise prices (which is inevitable), they frequently go bankrupt or become too costly for their retailers to continue working with them given the misaligned incentives. Despite raising over $80 million, Deliv--like most outsourced delivery offerings--was unable to become profitable, ultimately shutting down in April 2020.
Currently, Doordash, Uber, Lyft, Instacart, and Dropoff are the leaders (and household names) in outsourced delivery. Doordash and Uber have the largest war chest, so they can afford to lose money for the longest. With an outsourced offering, you can never be sure of its reliability. While a retailer may have been perfectly amenable to UberRUSH's limitations of 30lbs per bike, they would have found themselves scrambling for a new solution if the service changed their restrictions (or when the offering shut down).
---
If customer experience is a high priority, outsourced delivery may simply be too dangerous. When a customer has a bad experience with delivery, they blame the retailer. With respect to outsourced delivery, horror stories abound. How would you want your delivery to a customer delayed unexpectedly, or even one of your delivery drivers punching a customer in the head? 84% of customers will switch away from your offering after just one bad delivery experience. The marketplace preference for delivery is poised to grow. Many customers started or increased their delivery frequency during the pandemic, with much of this habit expected to continue even after the pandemic abates (particularly in pharmacy, grocery, and alcohol/cannabis delivery). If a reliable customer experience is of great importance, in-house delivery may be your only option.
---
Tangible Costs
In addition to the above intangible costs, a retailer outsourcing their delivery must pay money for the service. These costs can include a 20% to 30% commission, as well as a basket fee per delivery, sometimes with a cost-per-mileage tacked on. Worse, they come with a catch: Often the customer will pay a markup on your product too—up to 91%!—which could discourage them from buying your product at all.
---
The Costs of In-House Delivery
Even as recently as a few years ago, infrastructure for starting in-house delivery took months to set up. Now, software platforms like Onfleet can help you understand your real costs and be up-and-running in under a day.
The precise costs of delivery will depend on your company's specifics. They do, however, fall into reliable categories—infrastructure and recurring costs—which can be optimized to fit your needs.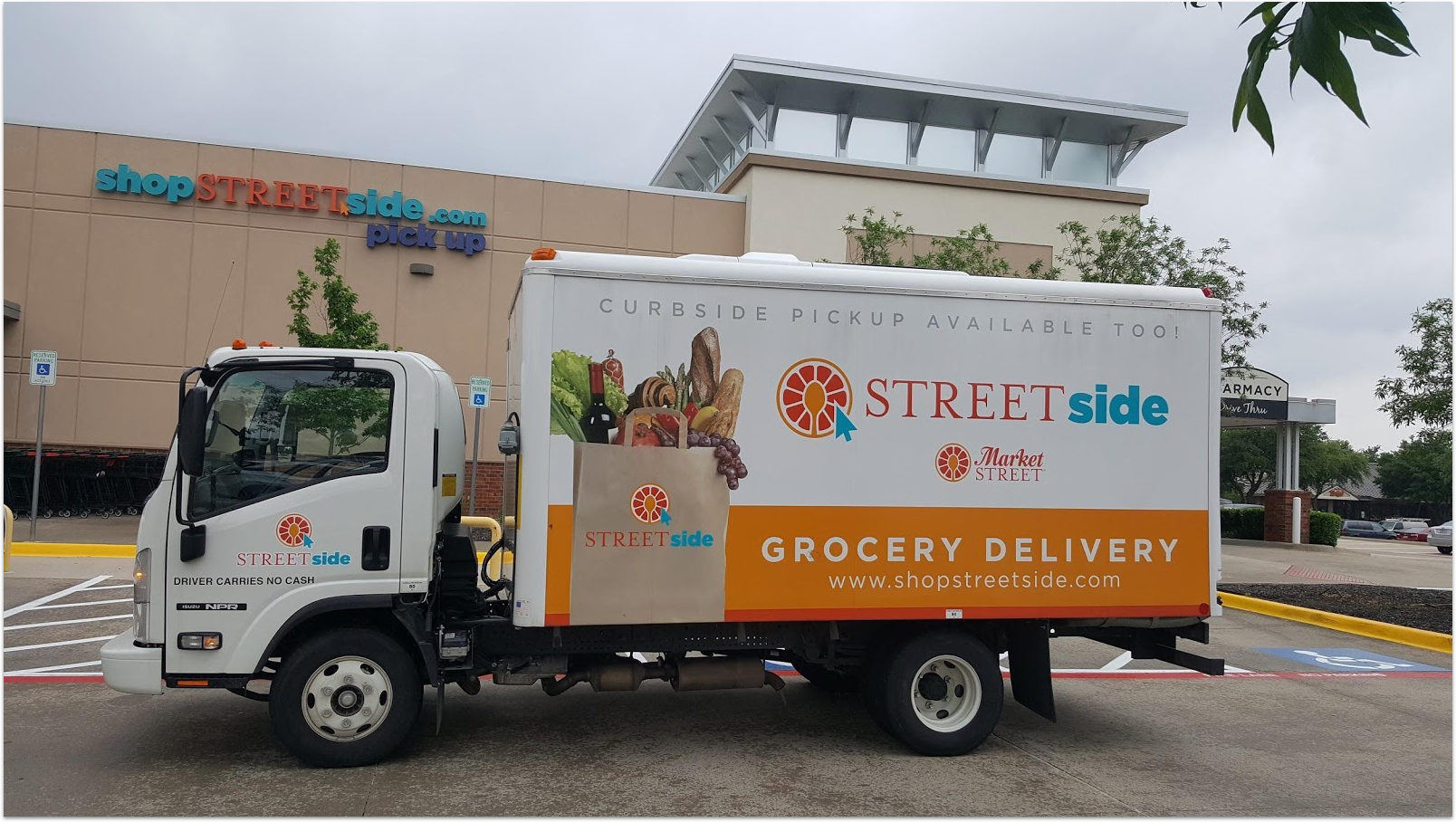 Infrastructure
Vehicles are less expensive than most people expect. These days, thanks to improvements in real-time logistics technology, companies are choosing to complete many small routes instead of a few long routes. Instead of a big, expensive refrigerated truck, retailers are using smaller vans with inexpensive ice packs. Electric vehicles, too, dramatically decrease their costs thanks to manufacturer movements and increasing government subsidies. In general, leasing a vehicle will cost between $300 and $1000 per month, including maintenance.
Alongside vehicles, delivery management software is typically one of the smallest costs—on the order of $1 per delivery.
---
Recurring Costs
When it comes to labor, if you implement a high-quality delivery management software, a driver and mobile device is all you need. Drivers costs average around $15 per hour in the US, or in certain areas, Onfleet has found this to be $18 per hour, averaging around $6 per delivery. While contractors are typically less expensive, they often require more HR maintenance and have greater churn.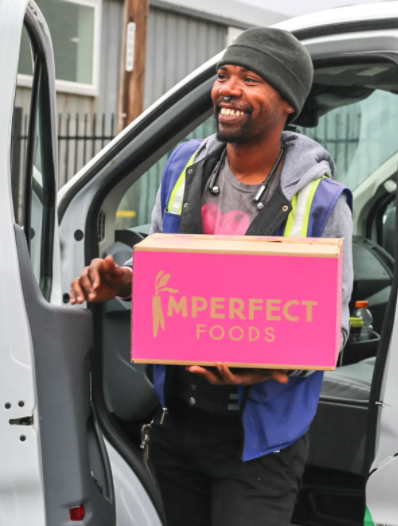 ---
If you operate delivery in-house, all these elements are optimizable. You're in control of your own operations, not at the whim of a third party's prices.
Costs of Last Mile Delivery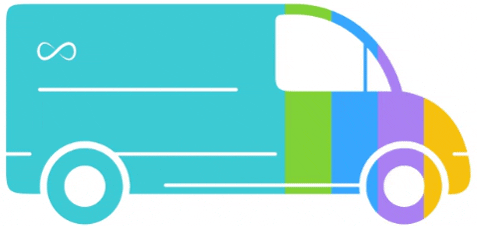 Onfleet conducted an internal analysis to find the balance of costs:
Labor: 60%
Fuel: 10%
Delivery software: 10%
Packaging and delivery equipment: 10%
Miscellaneous 10%
---
The Benefits of In-House Delivery
In addition to the direct financial benefits, in-house delivery offers the ability to improve delivery quality and build a deeper, long-term relationship with your customers. You own their data, so you can communicate with them through offerings, incentives, and branded content.
Delivery Quality
While outsourced drivers are merely aiming to complete the delivery as quickly as possible, in-house drivers care about quality.
If you're delivering delicate or regulated items (such as alcohol or cannabis) an in-house team is more likely to prioritize the safety or regulatory necessities while an outsourced team may cut corners. Not only do outsourced delivery companies increase the amount of alcohol delivered to children (because, for example, "Uber Eats does not even have an in-built age verification mechanism"); a large number of cannabis delivery companies don't check ID, even when the recipient looks underage. Similarly, large mail carriers like UPS only recently ended their home-delivery of nicotine vaping products. If you sell a regulated substance, in-house delivery may be your only choice.
An in-house delivery team can also tailor the experience to the customer's precise needs and adjust in real time, creating much more peace of mind for the company's management. Some customers, such as those who receive delivery from Imperfect Foods, have even formed relationships with their delivery drivers, a win-win-win all around.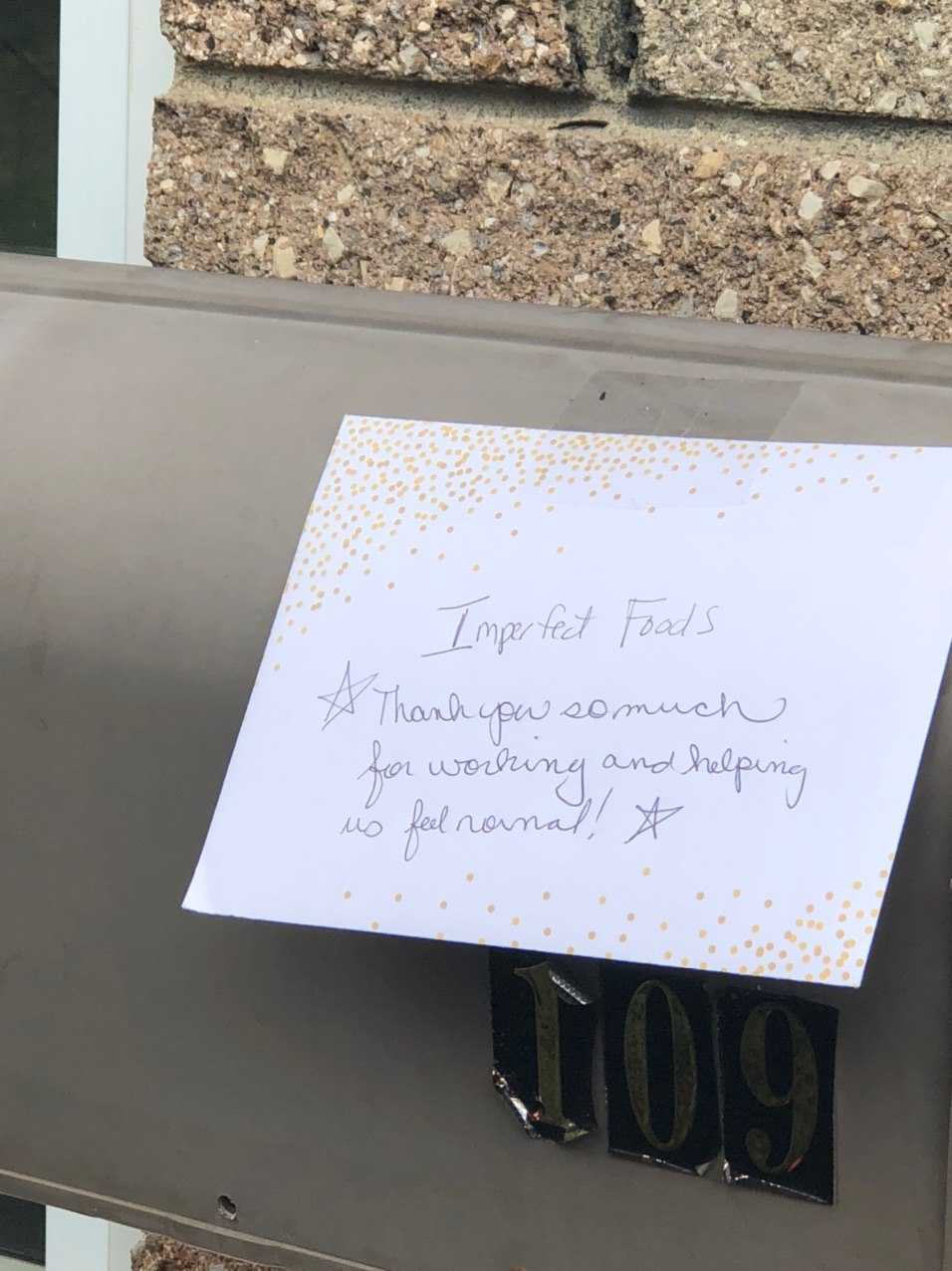 ---
Delivery matures in pandemic driven by customer preference and endures as a key channel
It's an important decision for your business as the pandemic accelerated an increasing customer preference for delivery for convenience and safety. It also opened up a new group of customers for many retailers. Either way, delivery as a key channel appreciate by new and existing customers appears to have staying power.