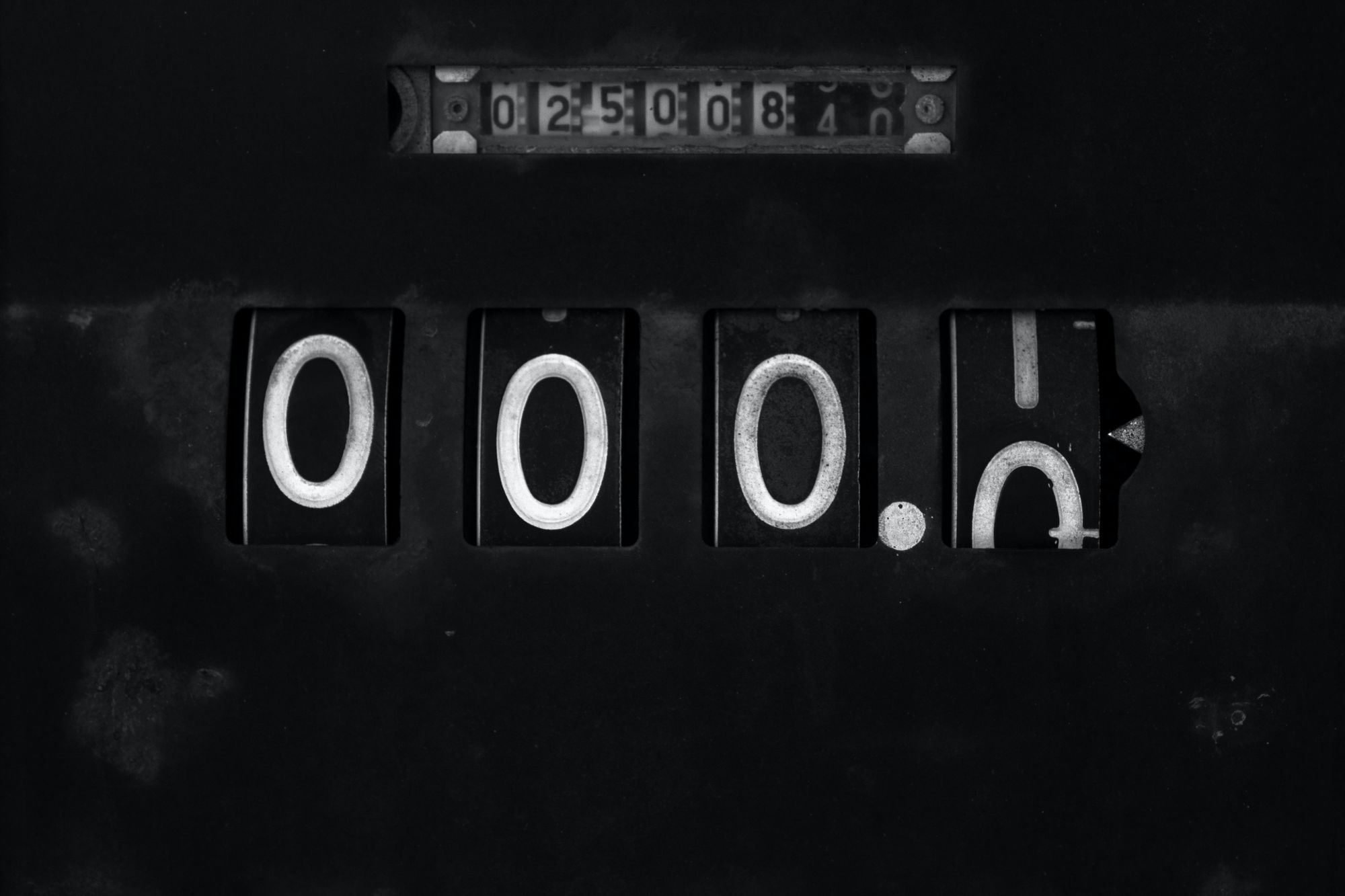 Maybe you're like us and find it's fun to celebrate the "round" numbers in your life, like birthdays that mark another decade or your car odometer reaching a significant number of miles. While just a number, these often represent an important moment that is transient but remains a cause for celebration. Today, a little over six years after our first delivery in April 2015, Onfleet celebrates a very special milestone:
100 Million Deliveries!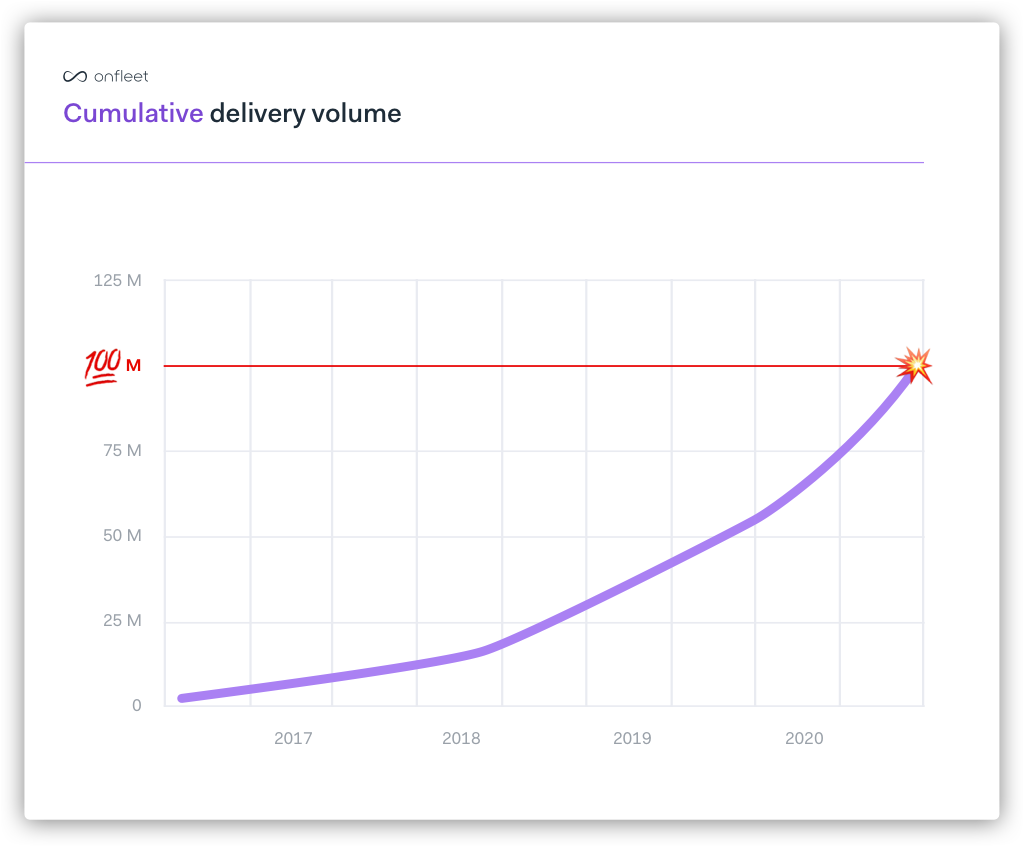 ---
The rise of delivery
Last mile delivery has never been more essential to commerce than it is today. While the pandemic dramatically accelerated retail's digital transformation from in-store to online and delivery, this trend is not new. Whether for food, flowers, alcohol, or cannabis, customer interest in delivery has been steadily rising for the last 5 years. Now, as the world reopens, delivery remains firmly here to stay.
As the leading provider of delivery management software, Onfleet is not just helping companies modernize and enhance their delivery operations, we're helping companies innovate, survive, and thrive in a fundamentally new retail environment.
A critical customer touchpoint

Without a doubt, deliveries have become the most important way consumers receive goods. Onfleet helps retailers and delivery service providers start, scale, and refine their operations while delighting their customers. Delivery has become a critical customer touchpoint that can make or break a relationship with a retailer. Amazon set the bar on fulfillment speed while Uber revolutionized the last mile experience. Onfleet empowers retailers with technology to achieve this high-quality experience instantly.
Behind every delivery is a driver
Onfleet is built with a deep appreciation for the people who brave the roads every day to make deliveries. We felt this particularly during the pandemic, where everyday traffic concerns were radically replaced with new hazards to health and happiness.

Over the years, thousands of drivers' feedback has helped us create a simple, intuitive experience that meets the needs of almost any delivery type. While we still have much to do, we're thrilled that we've been able to help make our drivers' days more efficient and valued.
Today, to celebrate this milestone, we are giving the driver of our 100 millionth delivery an Onfleet purple iPhone 12!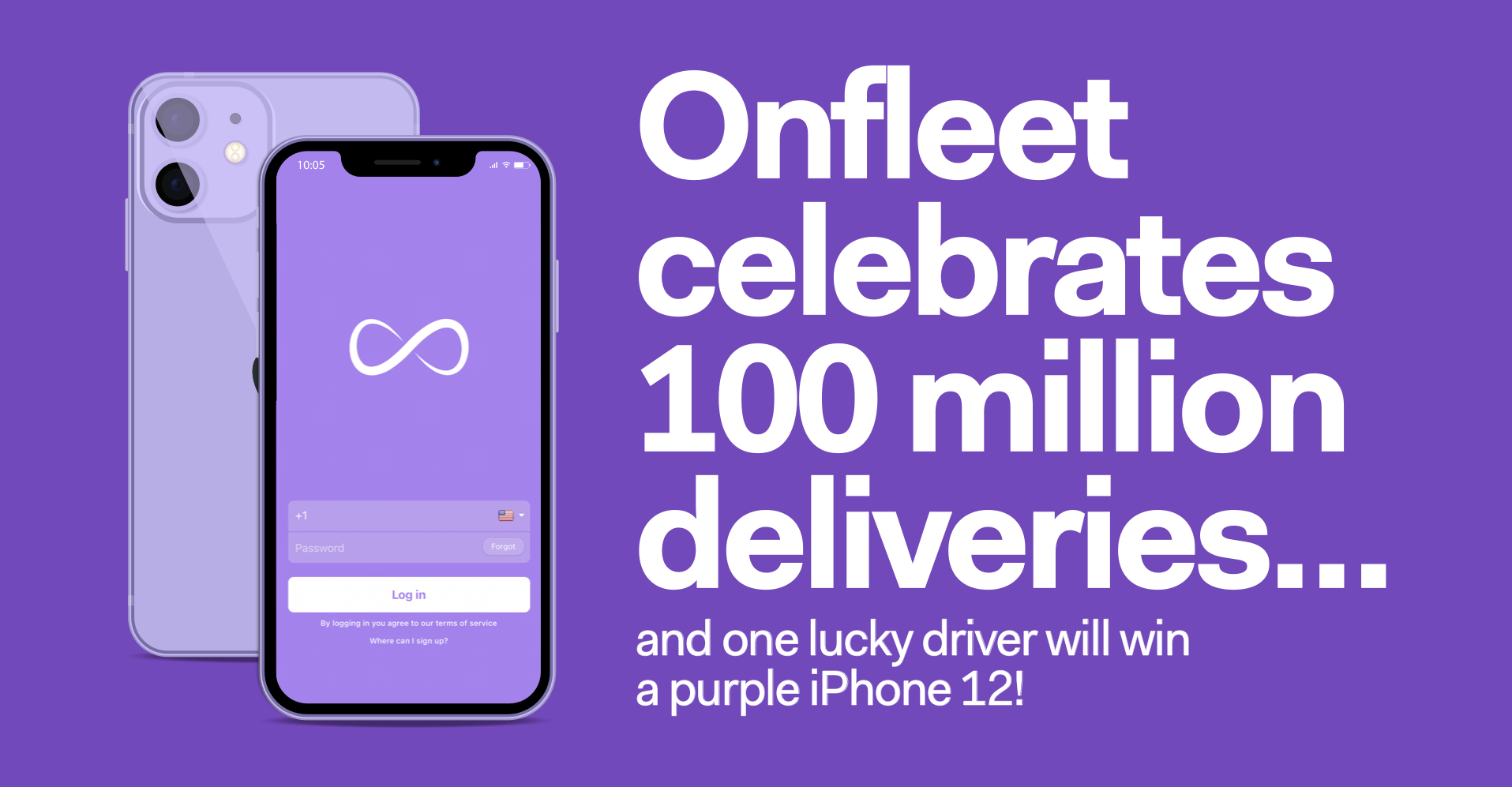 ---
No slowing down
When I look back to 10 million deliveries and two years ago our 40 million deliveries markers, I'm filled with intense pride. Not only have we grown our business we've been able to make a positive impact in the world along the way. During the pandemic, we donated 100% of our software to hundreds of entities delivering food, medical supplies, and PPE. This April to mark Earth Day and our sixth anniversary, we announced a long-term sustainability program called Onfleet Offset where we partner with our customers to offset the emissions of their deliveries. And this is just the beginning. We're powering millions of deliveries every week and see no signs of slowing down. I'm grateful for every single person who has helped us achieve this important milestone and look forward to supporting this industry as it transforms the world.
Join us
Check out our job postings and become part of our award-winning culture. Contact our sales team for a free trial or demo. See what our customers have to say about us on G2, SourceForge, Capterra, GetApp, and SoftwareAdvice. We'll let our drivers have the last word here, with the thousands of reviews we've earned on our path to 100 million:

And, from all of us at Onfleet, happy 100Mth delivery!