Every week, we take a look at the best news stories related to all things last-mile delivery in our Last-Mile Industry Roundup.
---
Feature Story - November 8, 2019
Retail TouchPoints | How Amazon is Impacting Consumer Delivery Expectations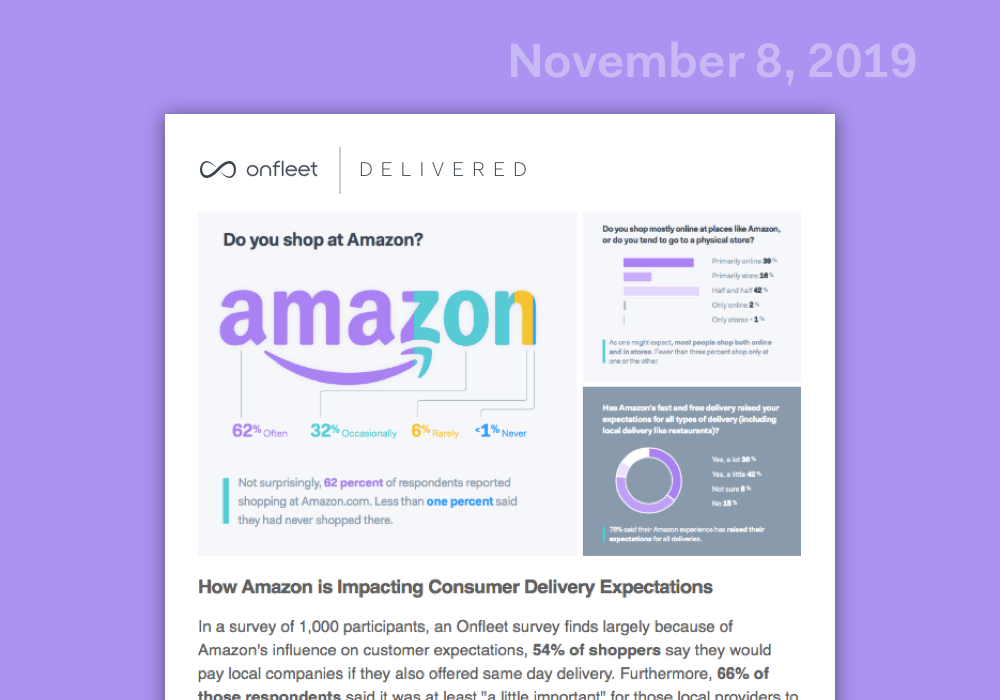 Overview
In a survey of 1,000 participants, an Onfleet survey finds largely because of Amazon's influence on customer expectations, 54%of shoppers say they would pay local companies if they also offered same day delivery. Furthermore, 66% of those respondents said it was at least "a little important" for those local providers to provide same day service to even consider buying their products.
Along those lines, 93% wanted some sort of estimates provided for when their delivery was expected to arrive. As the holiday season approaches, these customer expectations are something to consider because Amazon is no longer the only company that customers expect to provide this high level of service.
Read the full story here.
---
Other stories from this week