One thing customers expect when waiting for a package or service technician is a timely arrival.
Imagine their frustration when there is a delivery delay, or no one shows up for a service appointment. If you're in the field service management (FSM) industry, customer satisfaction is the top priority because happy customers mean increased business.
Industry experts expect the global FSM market size to grow at a compound annual growth rate (CAGR) of 19.2%. With the market projected to reach $29.9 billion by 2031, ensuring that consumers' goods and services arrive on time is crucial.
Why?
Because a higher growth rate means more competition. To keep up with the competition, you need dispatch software that can help streamline operations, improve customer service, and increase efficiency.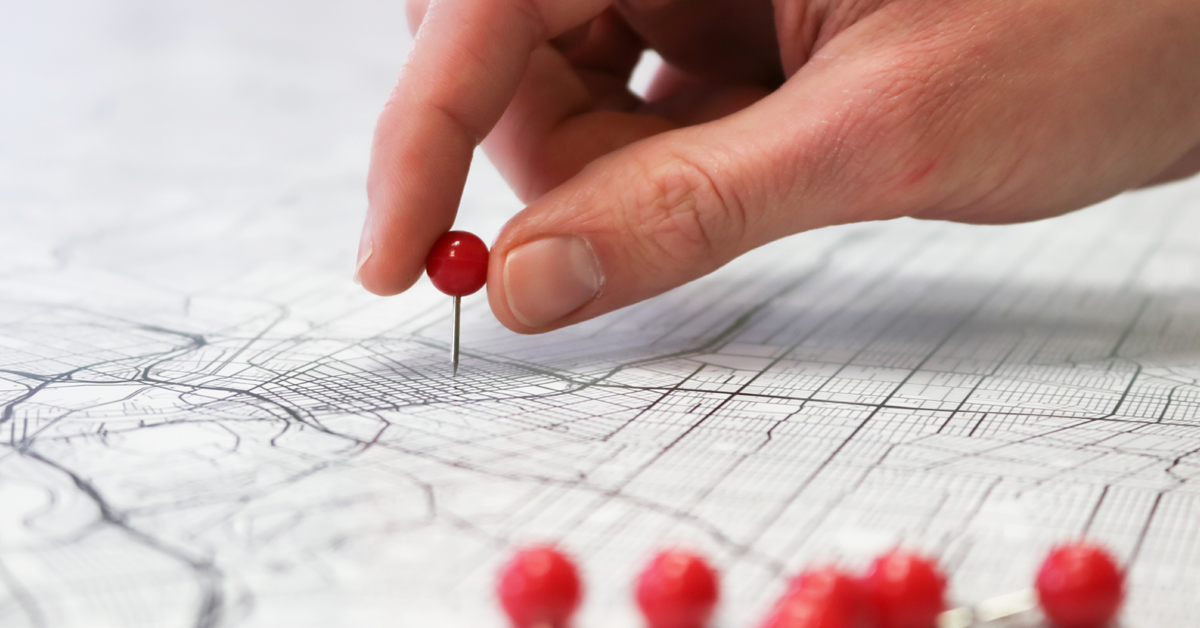 What Is Dispatch Software?
Dispatch software is a cloud-based tool used to dispatch deliveries or field technicians.
It allows you to gain better visibility into your business operations and monitor progress. Dispatch software is experiencing a growth in demand, with more businesses choosing to invest in the latest dispatch technologies.
Benefits of Dispatch Software
Dispatch software helps dispatchers manage drivers and technicians by providing a system to coordinate deliveries and routes.
Artificial intelligence (AI) is a crucial component of dispatch software. According to ReachOut, AI advancements in dispatch and route optimization increase service agent productivity by 30% to 40%. This is because the tools adapt to changing operations, allowing faster delivery.
Here are some more benefits of using dispatch software:
Find better routes: Find the best routes by considering the vehicle's capacity, number of stops, and delivery windows. You can also adjust routes in response to changing conditions, like traffic or weather, and notify relevant parties.
Increase delivery speed: Proactively create alternate routes in the event of unexpected issues, such as car trouble or blocked roads, which can help prevent delays.
Increase delivery count: Make more deliveries by optimizing routes and preventing late arrivals. Dispatch management software alerts you when you need additional drivers if a driver can't meet a delivery time.
Improve the driver experience: Dispatch software can make drivers' work easier by providing navigation and route optimization, minimizing stress or fatigue, and preventing burnout.
Reduce service costs: Save time and money by decreasing fuel usage. For example, Onfleet's auto-dispatch feature can save 20-40% on gasoline and travel time because it optimizes routes.
Improve customer satisfaction: Send customers real-time information on driver whereabouts and expected delivery windows.
Now that you know the key benefits, let's look at the seven best dispatch software options for 2023.
Best Dispatching for Last Mile Delivery: Onfleet
Onfleet is a last-mile delivery dispatch management software, serving thousands of customers across 90 countries. By offering a centralized solution, Onfleet ensures that processes — from dispatch to delivery — are fast, reliable, and secure.
Dispatchers can quickly plan and track routes, and drivers automatically receive navigation data and customer details. Customers get real-time info on how their products move from the store to their door.
The tool has an intuitive interface for ease of use — even drivers who aren't tech-savvy will have a smooth onboarding process.
Onfleet features:
Route optimization
Auto-assign engine
Dedicated driver chat
Comprehensive reports
Automatic status updates
Proof of delivery
Automated customer feedback
Predictive arrival times and alerts
Integrated customer communication
Delivery-tracking for customers
Task history and driver performance metrics
Integration with Google Sheets, Shopify, and Zapier
Real-time customer info, order details, and navigation
💬
"Onfleet helped us transform a system that was
taking us 6-8 hours a day to do manually
. Their Onboarding process was amazing. Even now, their Support Center answers most of our questions, and when we ever have a new hiccup, their awesome team is there to solve the problem,"
–
Tim Angelillo, Founder & CEO of
Sourced Craft Cocktails
.
Best for Large Enterprises: FieldEdge
FieldEdge is an advanced and feature-rich dispatch software for large enterprises that do field service management rather than delivery.
It includes:
Smart dispatching for matching technicians with jobs and optimizing your tech's route.
Location mapping for tracking your tech and automatically updating customers through text and email.
Crew management for assembling crews.
The only downside of the tool is its high cost. But if you can afford it, FieldEdge is a solid platform capable of handling complex jobs.
FieldEdge features:
Work order management
Billing and invoicing
Customized reports and analytics
Color-coded dispatch board
Native mobile app
Customer history tracking
Best for Tracking Technicians: Service Fusion
Service Fusion streamlines operations to ensure that staff, field technicians, and customers are in sync.
It allows you to:
Schedule and dispatch jobs to field technicians.
Track their progress in real-time.
Manage customer information and invoicing.
One of its standout features is the user-friendly interface. It works on any device with an internet connection, allowing field technicians to receive job information and updates.
Service Fusion features:
Integrated GPS tracking
Invoicing and payment processing
Custom reports and alerts
Mobile app
Scheduling and dispatching
Work order management
Best for Field Service Companies: ServiceTitan
ServiceTitan software is for businesses that provide services like plumbing and require a platform to manage all areas of FSM, from scheduling to billing to sales.
It features a dashboard that gives a detailed overview of your field technician's job history.
Here's how it works:
The customer sends confirmation through text.
The software routes the message to the dispatch board.
The dispatcher then assigns the job to the right person using intelligent schedule optimization.
From the dashboard, you can extend jobs, shorten them, or reschedule with another technician. You can even view projects in advance, which allows you to see who'll be available on a specific date and the project they'll be working on.
ServiceTitan features:
GPS tracking
Call tracking
Payment processing
Scheduling and dispatch
Call recording
Visual presentation
Best for Freight Brokers: TMS Broker Pro
TMS Broker Pro caters to the needs of freight brokers, offering a full suite of transportation management features.
The tool allows you to:
Access multiple carriers.
Issue delivery updates.
Create detailed cargo reports.
Text pickup and delivery instructions to your driver via a mobile app.
The tool's intuitive interface makes it easy to learn and use.
TMS Broker Pro features:
Detailed reporting and statistics
Sales management tools
Private labeling
Integration with QuickBooks
Digital file storage
Best for Towing and Impounding: Towbook
Towbook, a cloud-based towing software, makes it easy to manage auctions, dispatching, invoicing, liens, and vehicle inventory/impounds.
Its user-friendly interface simplifies the onboarding process. One of the tool's primary functions is comprehensive reporting, allowing you to see your daily activity, receivables, and truck expenses.
Towbook's dispatch software features:
Robust mobile app
Comprehensive reports and analytics
Digital dispatching & email processing
GPS tracking capability
In-app motor club calling
Equipment inspections/driver check-in
Best Service Scheduling: Freshdesk
Freshdesk's scheduling software features allow you to assign jobs to field technicians based on availability, optimize schedules, and track progress.
This helps improve scheduling efficiency and minimize operational costs. The tool is straightforward, thanks to a drag-and-drop interface and an all-in-one scheduling dashboard that streamlines your dispatch tasks.
Freshdesk features:
Prompt task notifications and reminders for agents
Scheduling and dispatching jobs from one interface
Mobile app for Android and iOS users
Automated time tracking
Scheduling dashboards
What To Look For In Dispatch Software
Features to consider when choosing dispatch software include:
Route Optimization
Route optimization does more than tell you how to get from point A to point B. It provides suggestions on the fastest routes and optimizes multiple deliveries. This allows you to maximize the number of deliveries your drivers can make, leading to increased revenue.
Auto-Dispatch
Dispatch software should automatically assign tasks based on driver availability and proximity.
When dispatched, drivers receive mobile notifications, along with a route map and other instructions.
Electronic proof of delivery (ePOD)
Find software that can capture proof of delivery — barcodes, photos, and signatures — via a mobile device. ePOD expedites the process for delivery drivers, enabling them to collect electronic signatures in a snap and reducing the turnaround time between arrival and departure.
Predictive estimated arrival time
Predictive ETAs provide real-time insights about when the driver will arrive. This helps improve customer satisfaction by informing customers of any changes. Search for software that provides updates on the driver's location, tasks, any changes in traffic conditions, and potential delays.
Custom Reports
Look for dispatch software that generates reports on employees or tasks based on dates, times, amounts billed, or location. It should also provide data on drive performance, driver hours, return orders, and fuel efficiency. Keeping track of key performance indicators (KPIs) is helpful when measuring your team's efficiency.
Driver Tracking
A tool with a GPS tracker lets you monitor your drivers and technicians. You can use it to adjust routes in real time, accurately predict ETAs, and keep drivers on track. It also improves safety by identifying issues like reckless driving and speeding.
Team Communications
Dispatch software makes communication easier.
For instance, drivers need to know their pickup points, the customer's location, and if there are any changes in deliveries. A solid messaging platform allows you to communicate with your team via in-app or text messaging.
Search and Filtering
Search and filtering features enable you to find matching tasks, drivers, recipients, and task notes.
This saves time when looking for important information, as you don't have to scroll through a project history manually.
Final Take
Managing a fleet can become increasingly difficult as your company grows. But scalable dispatch software can help you stay on top of operations, streamline communication, and optimize service scheduling.
See how Onfleet simplifies fleet management and can get to work for yours. Sign up for a 14-day trial today!