Regardless of what business you're in, managing deliveries is a complex process that has many moving parts. From scheduling deliveries, tracking drivers, optimizing routes, and integrating with your existing CRM, accounting, and ERP systems, there's a lot to think about.
Courier delivery software can help you streamline your last mile delivery process. But it's essential to find a platform that meets your specific business needs. To simplify this process, we evaluated 8 leading courier management systems that serve various business sizes and industries.
What Is Courier Delivery Software?
Courier delivery software helps you manage and automate the tasks inherent in last mile delivery operations. A typical platform includes delivery scheduling and dispatch, mobile communication, and real-time route optimization with GPS tracking.
You can integrate courier software with your existing business systems, which saves time and helps you avoid costly errors.
Common Features of Courier Delivery Software
A quality courier delivery software tool needs to include these standard features:
Delivery scheduling and dispatch: Manually or via AI, schedule deliveries and assign them to drivers or customers.
Routing: Optimize routes for maximum efficiency and speed.
Mobile communication: Provide drivers and dispatchers access to route information on their phones or tablets.
Real-time GPS tracking: Monitor drivers, shipments, and delivery locations in real-time with GPS technology.
Reporting and analytics: Provide valuable insights about driver performance, route optimization, and delivery trends.
Integration: Connect to accounting systems, order management systems, and other business software to centralize data.
Customer management: Communication portals, delivery notifications, and other features that improve the customer experience.
Electronic signature: Collect customer signatures electronically upon delivery.
Parcel management: Coordinate, sort, and process parcels quickly and accurately.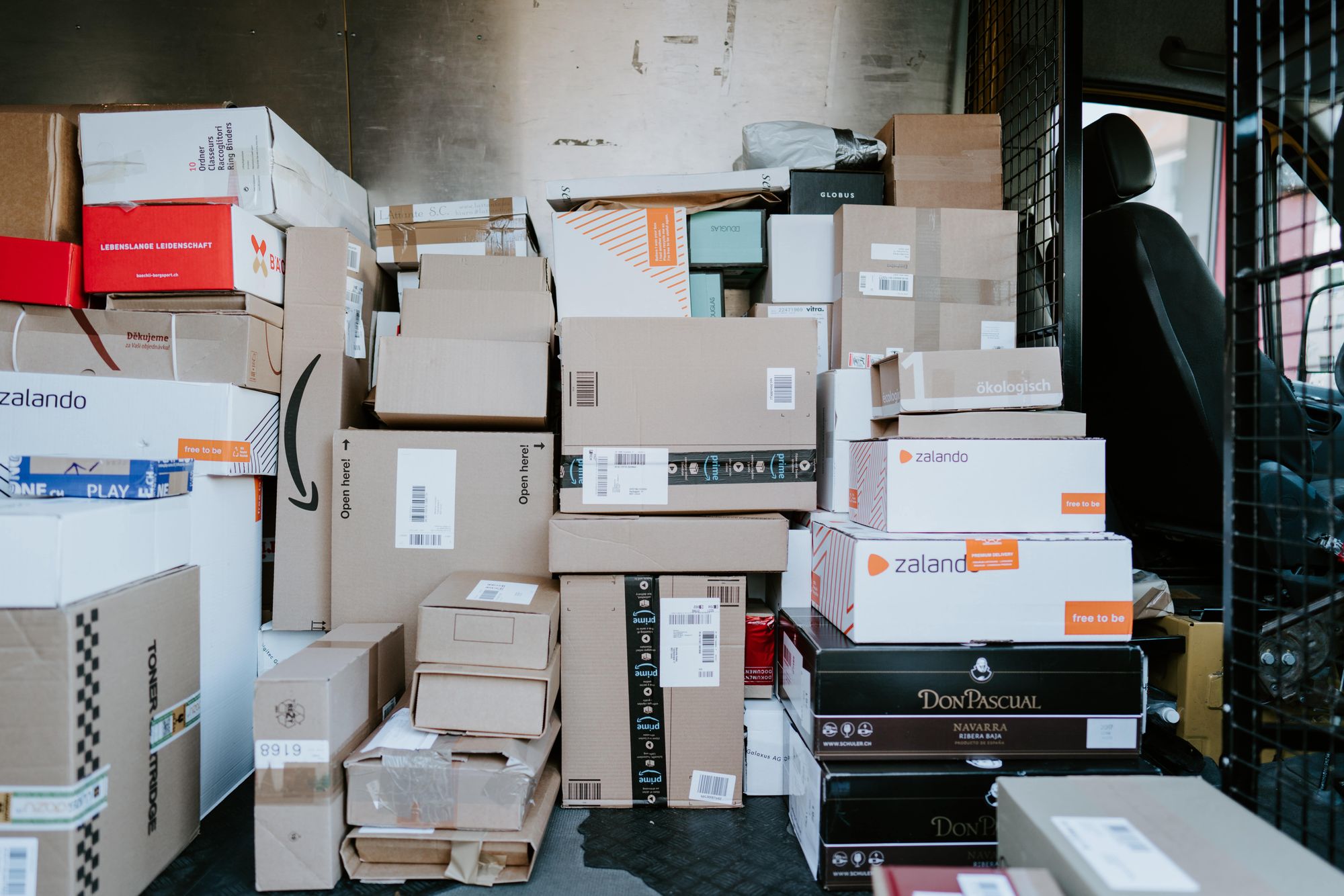 Why Choose the Best Courier Delivery Software?
The stakes are high when it comes to poor customer experiences. In a recent survey of 1,000 US consumers, 85% of respondents said they wouldn't shop with a retailer after one bad delivery experience.
The top courier delivery platforms offer features that help you avoid costly mistakes, deliver orders more effectively, and automate repetitive, time-consuming tasks. The best tools also help you meet or exceed customer expectations for fast, affordable delivery.
These are three key reasons to choose the best courier delivery software for your company:
1. Increased transparency
Courier delivery management software gives you — and your customers — transparency about the entire delivery process. It shows you where your drivers are and provides real-time information to drivers, dispatchers, and customers.
2. Better organization
Courier delivery software simplifies many of the day-to-day tasks associated with deliveries. It also ensures that your delivery and customer data are organized in a single platform, eliminating manual data entry and input across various systems.
This reduces wasted time and effort and prevents errors that often occur during manual data entry.
3. Improved customer experience
Since courier routing software streamlines communication and increases visibility, it helps reduce customer wait times and delays. This leads to fewer frustrated customers, even when shipping is delayed.
Receiving updates throughout the delivery process is reassuring, particularly for customers who've had bad experiences in the past. Plus, many platforms offer features like electronic signature, customer-facing portals, notifications that improve the delivery process, and a feedback loop for customers to review their experiences.
8 Top Courier Delivery Software Platforms
Now for the grand finale — 8 courier delivery software platforms to fit every last-mile delivery need, starting with our own platform, Onfleet.
Onfleet

Best for: Food and beverage, retail, e-commerce, trucking, and any business that relies on fast, efficient, last mile delivery
Overview
Onfleet's courier delivery software operates in the cloud. It offers a suite of features focused on optimizing last mile deliveries across many business sectors.
Onfleet's dispatch system streamlines routing and tracking to keep customers up-to-date on their orders while reducing fuel costs. Its many API integrations mean that connecting it to existing workflows is fast and easy and that everything from drop-off notifications to performance analysis goes smoothly.
Key features:
Route optimization: An integrated route optimization engine that uses real-time GPS technology to update drivers and re-optimize routes in real time.
Search and filter: Time, team, and status filtering let you focus on what's important when locating drivers, updating customers, and identifying pickup tasks.
Auto-assignment: AI technology automatically allocates assignments to drivers based on location, availability, skills, and other criteria.
Real-time data: Get a live snapshot of all your drivers, customers, and order details using Google Maps, Apple Maps, or Waze to avoid traffic.
Mobile app: Keep drivers up-to-date on tasks and easily confirm pickups and drop-offs with clients.
Proof of delivery: Capture signatures, photos of packages or customers, and auto-log data with the mobile app.
Data-driven reporting: Unlock insights with robust reporting on driver performance, service times, feedback scores, distance traveled, and more.
Unified branding/white labeling: Custom-branded tracking pages for a true white-labeled experience.
Bringoz

Best for: Hospitality, travel, entertainment/events
Overview
Bringoz is cloud-based courier delivery tracking software that lets shippers and carriers track deliveries in real time, identify risks, and efficiently manage resources and permissions. Its features make last mile delivery smoother, including same/next day deliveries, demand-based deliveries, and returns.
Bringoz is an end-to-end platform that allows for scalability and customization. It offers value-added services for customers including contactless delivery and return pickup.
Key features:
Delivery customization: Allows users to combine various delivery options like independent carriers, crowd-sourced carriers, and in-house fleets.
Customer-centricity: Provides customers with order information and delivery updates.
Unified branding/white labeling: Can be customized to your business.
Cigo

Best for: Enterprise-level e-commerce, food delivery, and transportation and logistics
Overview
Cigo Tracker is a feature-rich delivery route management platform that optimizes last mile deliveries for a variety of industries including meal prep, 3PL, grocery, construction, pharmacy, and furniture/appliance.
Cigo uses real-time geographic information system (GIS) data for route optimization. The mobile includes navigation for drivers. Drivers can also use the app to log payments, take photos for proof of delivery, and report incidents.
Key features:
Real-time SMS and email tracking: Send customers updates on deliveries, so they know when their package will arrive.
Incident management: Easily report incidents, including damaged packages and missed pickups.
E-commerce management: Offer white labeling and workflow automation with capabilities including zonal scheduling, payment processing, and integration with third-party POS or TMS systems.
Dispatch Science

Best for: Food delivery, transportation and logistics, healthcare, and medical supplies
Overview
Dispatch Science is a logistics and delivery platform that uses AI to facilitate last mile delivery. Features include GPS tracking and monitoring, reporting and analytics, and customer service automation.
Dispatch Science uses predictive algorithms to determine the best routes and connect the right driver with the right job.
Key features:
Self-serve customer web portal: Instant and accurate real-time delivery quotes are accessible via the web portal and mobile app.
Back-office features: Support complex pricing requirements, vehicle variations, and self-service ordering.
Dispatch management tools: A "notification hub" allows dispatchers to visualize routes, monitor alerts, and report issues.
OnTime 360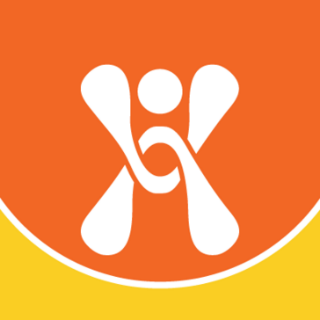 Best for: International, courier, and field-service businesses
Overview
OnTime 360 is a delivery management solution that provides all-in-one dispatch management features. It has a user-friendly interface, and you can customize the system to meet your needs.
Key features:
International support: Offer formal support for over 150 countries with international languages and currency conversion.
Smart technology: Allow dispatchers to work offline when there's no internet connection.
Vehicle management: OnTime 360 can track your vehicles and send automated reminders and alerts when a vehicle needs maintenance.
OptimoRoute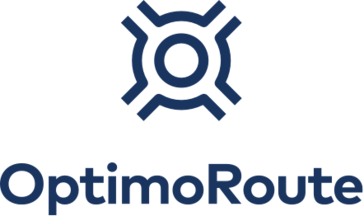 Best for: Transportation and logistics, food delivery, and home services
Overview
OptimoRoute is a cloud-based route-planning platform for delivery and field service businesses. It includes standard route management features like automated planning, route optimization, and real-time order tracking.
There's a mobile app for drivers and other perks like proof of delivery documentation and automatic customer feedback requests.
Key features:
Automated order planning: Import hundreds of orders to get optimized routes and schedules based on your set criteria.
Real-time route modification: Modify a route on the go, with automatic recalculation of estimated times for the rest of the trip.
Advance planning: Plan pickups up to five weeks in advance based on date ranges or weeks you specify.
Route4Me

Best for: Service businesses that need multi-language support
Overview
Route4me is a courier routing platform with features that include map-based route visualization, dispatch management, and a customer portal for delivery tracking. It includes predictive traffic optimization that re-sequences routes to help drivers avoid traffic, accidents, and other road hazards.
Route4me supports 11 languages, allowing users to change the default language manually or to automatically switch to a supported language based on driver location.
Key features:
Mixed vehicle routing: Optimize routes for different types of vehicles.
Curbside delivery: Optimize routes for different types of pickup locations (commercial, residential, curbside, rooftop, etc.)
Max revenue per route: control stop distribution across the field and with your employees to get the most profit from each route.
WorkWave RouteManager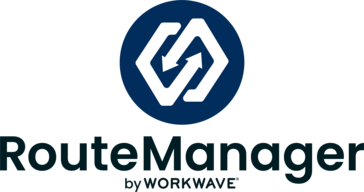 Best for: Field-service businesses
Overview
WorkWave RouteManager helps businesses effectively optimize time, save on fuel costs, and streamline deliveries.
Local service businesses benefit from RouteManager's GPS tracking capabilities, mobile support, and route planning. The platform supports large and small fleets across various industries, including food and beverage, cannabis, catering, and furniture.
Key features:
Automated geofences: Keep track of drivers and always ensure driver consistency.
Order management: Manually enter orders or connect to your OMS with API integration (or both).
Customer SMS alerts: Informed customers about their order status with one-way SMS text messaging.
How to Choose the Best Courier Delivery Software
Here are some steps you can take when considering new tools:
Assess your needs: Take stock of where you're at now, including any special requirements you have. Be sure to factor in the complexities and location of your customer base.
Compare features: Some platforms have features tailored to various industries, business types, and business sizes.
Double-check software compatibility: Your courier delivery software should be compatible with your existing tech tools like accounting software.
Consider cost: Establish a budget to help narrow down affordable tools for your business.
Try it out first: Most courier routing vendors have trials or free demos that allow you to explore the features and capabilities.
Easily Manage Last Mile Courier Delivery
The right tool can be transformative for your business. It will help you improve driver efficiency, increase customer satisfaction, and easily manage last mile deliveries with confidence.
Ready to see how Onfleet can do all this and more? Get started with a free trial today.