Every week, we take a look at the best news stories related to all things last-mile delivery in our Last-Mile Industry Roundup.
---
Feature Story - January 10, 2020
Chicago Tribune | Grubhub considers possible sale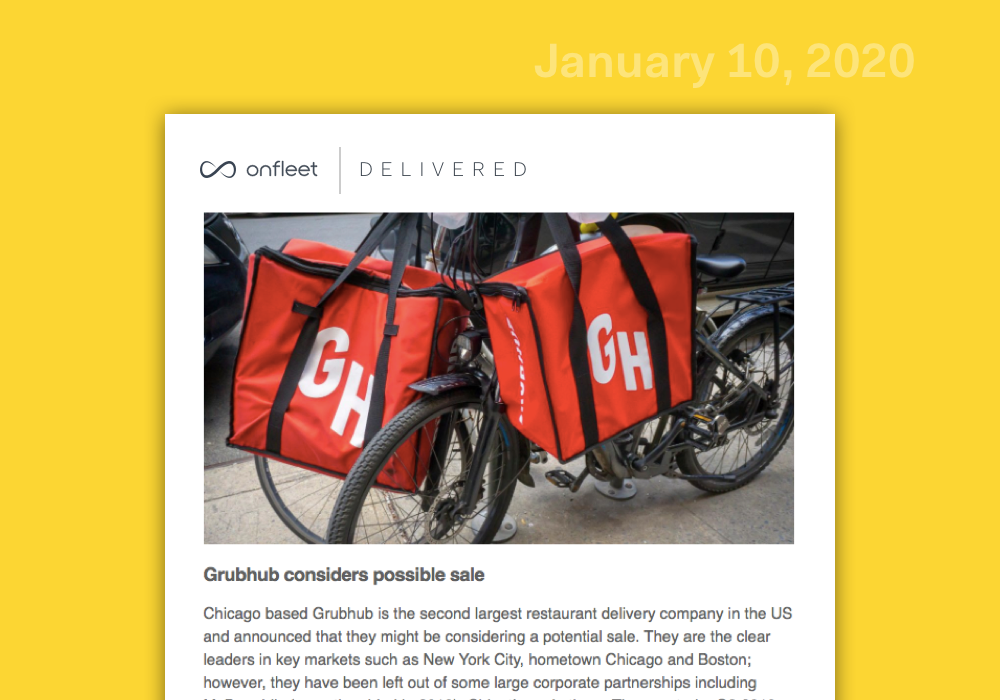 Overview
Chicago based Grubhub is the second largest restaurant delivery company in the US and announced that they might be considering a potential sale. They are the clear leaders in key markets such as New York City, hometown Chicago and Boston; however, they have been left out of some large corporate partnerships including McDonald's (recently added in 2019), Chipotle and others.
They posted a Q3 2019 profit of $1M, down from $22M in Q2. In the past, they have cited "more promiscuous" customers that are willing to use multiple ordering services, which has slowed previously expected growth.
Read the full report here.
---
Other stories from this week

Want to get stories like these right to your inbox? Subscribe to our weekly newsletter