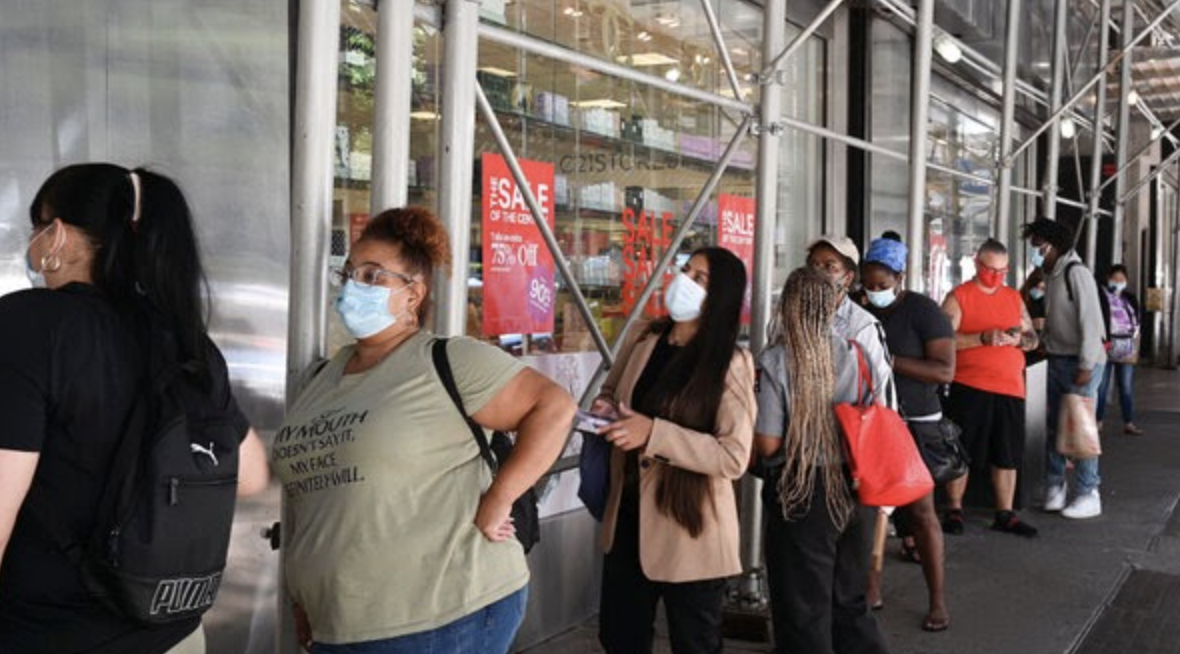 COVID influences cannabis-purchase behaviors
COVID halted business operations across nearly every industry beginning in March 2020, forcing unemployment and closures at astronomical rates. However, like grocery stores and hospitals that were deemed essential businesses, cannabis retailers remained open and consumers appeared around the block to stockpile their herb. According to a report published last year by Leaflink, Flowhub, and Vangst, "the period between March 16, 2020 and March 22, 2020 alone saw significant sales increases compared to all of 2019. States like Alaska increased by 11%, Colorado by 25%, California by 70%, and Oregon by  74%." Over all, cannabis saw a record-breaking year with sales hitting $20 billion — a 50 percent jump over 2019." Politico
---
As summer 2020 approached, a new interest and adoption of behavior became clear to cannabis retailers as online demand surged. Due to stay at home orders and social distancing protocols, customers were opting for delivery and "online shopping jumped from 17% of dispensary revenue to over 52% as customers stayed out of retail stores in favor of curbside collection and delivery", according to MG Magazine.  Methods of operation adapted to capitalize on delivery demand. This massive consumer push cemented COVID's effect on cannabis delivery and the focus on the way cannabis products are sold and purchased.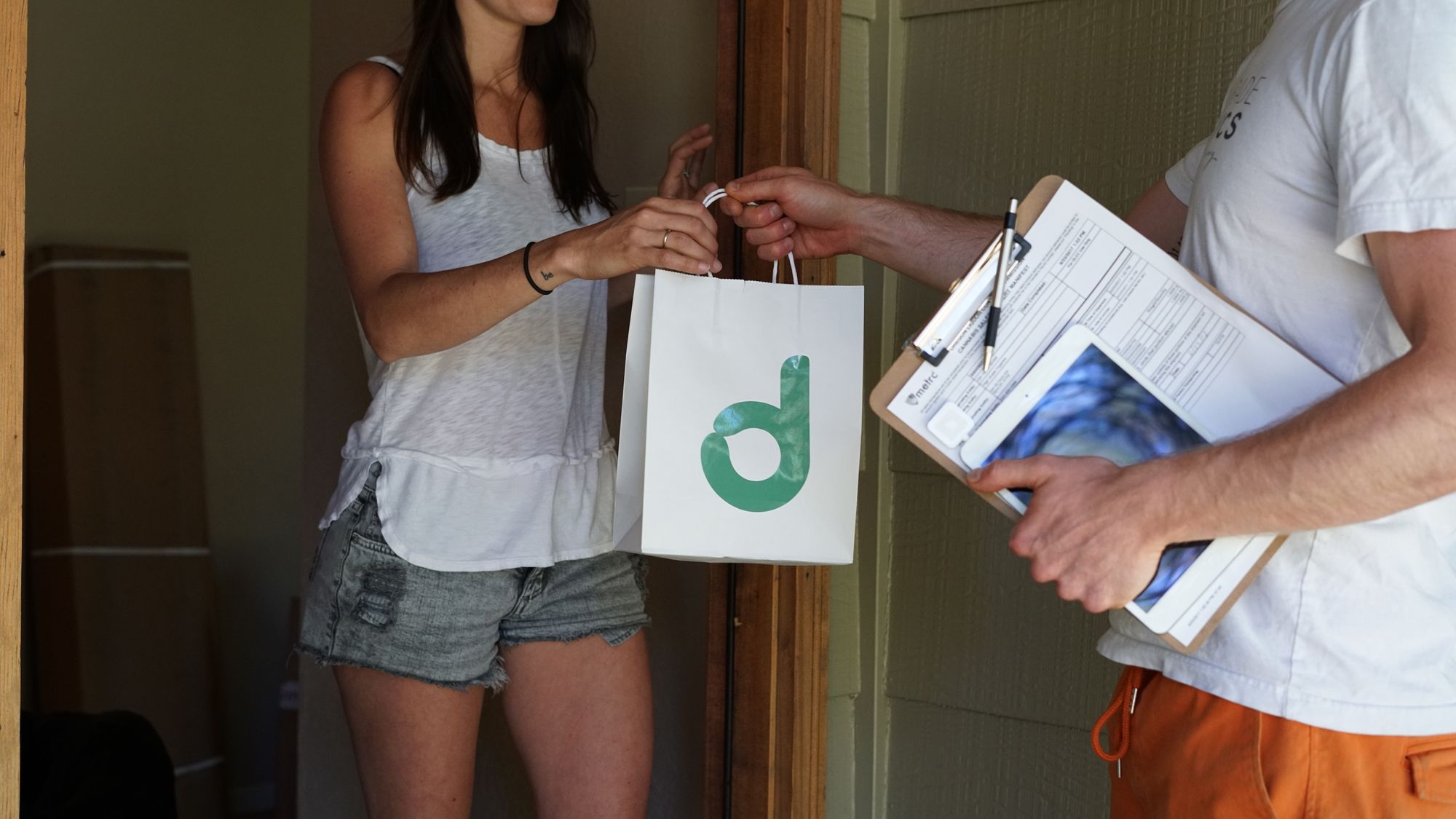 Technology enables retailers to meet demand and engage customers
Onfleet partner dutchie is a software platform that connects consumers to local cannabis retailer menus to order both pick-up and delivery.  As partners, Onfleet and dutchie work together to enable efficiency of delivery for thousands of cannabis retailers across the country. By August 2020, dutchie alone "experienced a 700% surge in online orders and a 32% increase in average order size," said Ross Lipson, dutchie CEO (TechCrunch).
---
This shift into a more delivery-focused customer experience also influenced consumer buying habits. Average purchase amounts for online orders increased as delivery orders came with minimum cart size requirements. The range of products diversified. More robust and detailed online menus provided consumers more time to make a considered purchase without risk of COVID exposure and the natural anxiety felt when taking "too long" to decide on a product while physically in a store. This surge in delivery demand promises to continue to dramatically change how cannabis retailers serve their customers for the foreseeable future, well beyond COVID. Experts estimate the pandemic accelerated the shopping shift to e-commerce by five years as these habits have become permanent and will most likely influence behavior as legalization comes to more and more states. (TechCrunch)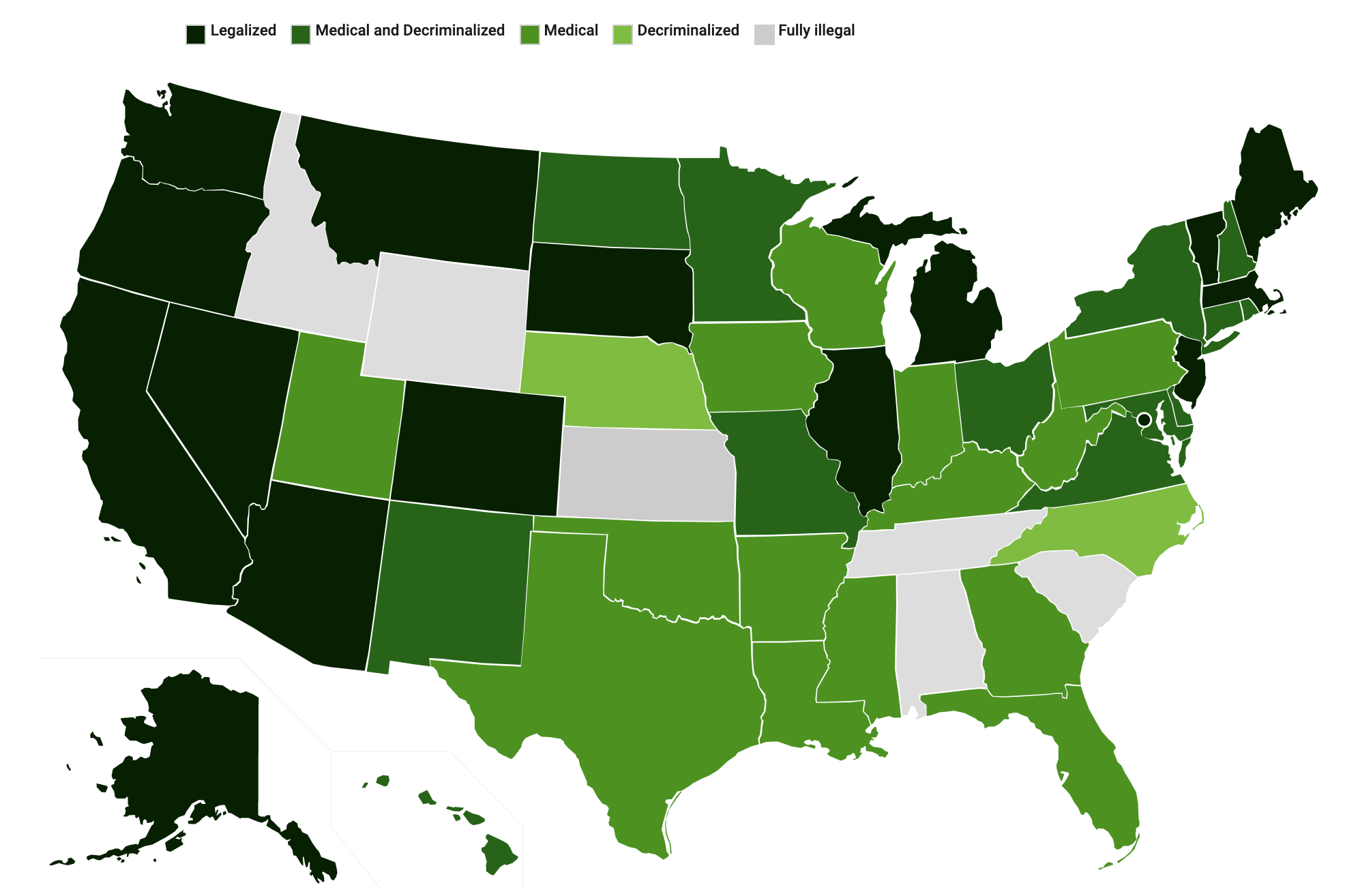 Legalization of cannabis is popular spelled by wins at the ballot box
The consumer desire for legal, regulated cannabis products were reflected by votes in November when, "by all accounts, cannabis was one of the biggest winners on Election Day with legalization passing in Arizona, Montana, Missouri, New Jersey, and South Dakota. More than one-third of the country — over 111 million people — now live in a state with legal recreational cannabis." (TechCrunch).  Nimble and customer-focused cannabis retailers and their software partners have met delivery demand. While customers may have preferred delivery at first due to COVID, they appear to have grown accustomed to not leaving their couches to get their products. (And retailers find increased basket sizes for these orders placed).
---
A $100B+ legal marketplace to emerge by 2024
Despite legal and operational hurdles, "estimates published in the newly released Marijuana Business Factbook show the total economic impact of legal cannabis sales [will] increase from $38 billion-$46 billion in 2019 to $106 billion-$130 billion by 2024 – a 181% increase" (MJBIZ DAILY) and the cannabis industry as a whole is slated to reach $30 billion in value by 2025. (Crunchbase)