Over the past decade, we've seen state governments ease restrictions on the use, production, and sale of cannabis. Today, a majority of states have some form of legalized cannabis – recreational or medical use only – or have decriminalized it. While it's still an illegal substance federally, there are continued pushes to re-schedule and legalize cannabis nationwide.
The U.S. cannabis industry is projected to reach a $30-billion annual market value by 2025. Cannabis delivery will be an essential part of that market growth.
As many other market sectors suffered the effects of the pandemic in 2020, cannabis delivery thrived. Dispensary operators quickly adjusted their business models, with 79% rolling out curbside pickup and delivery service. By December 2020, cannabis deliveries had increased 300% since the start of the pandemic.
If you're curious about offering cannabis delivery, you've come to the right place. We'll provide an overview of this business sector, its challenges, and how companies new to cannabis delivery can position themselves for success.
The Growth of the Cannabis Delivery Sector

Cannabis sales in the US reached $15 billion nationwide in 2021, but brick-and-mortar dispensaries are illegal in parts of some states. The ability to legally deliver cannabis products has helped retail and medical cannabis companies reach customers in areas where dispensaries are not allowed. Many companies are seeing great gains as a result.
Amuse, a California cannabis delivery company founded in 2020, planned to double its staff of 250 and open two more locations by the end of 2021. Herbarium, another California company, opened its third location in the spring of 2021, delivering within a 30-mile radius. Sweet Flower, based in Culver City, had plans to add stores throughout the state in 2021, as well as a manufacturing and distribution hub.
Marijuana delivery businesses in other states are also reaping the benefits of relaxed rules. In June 2021, Apple updated its App Store policies to allow cannabis delivery apps, with downloads restricted to states where cannabis is legal for recreational use. This was a huge win for medical marijuana delivery companies that, until Apple's policy update, had to manage all deliveries through their own websites.

How Companies Manage Cannabis Delivery Operations
Some cannabis dispensaries are small operations that may not have the resources to fulfill delivery orders. These businesses tend to rely on third-party delivery services, like Blackbird, a Nevada company that delivers products for dispensaries in Reno and Las Vegas. More recently, Uber Eats partnered with the online cannabis marketplace Leafly to offer weed delivery in parts of Canada.
Larger dispensaries may manage every aspect of operations, including delivery. These companies may have their own in-house delivery management software, or they may use an outside vendor — like Onfleet — to manage drivers, plan routes, fulfill deliveries, and ensure compliance with cannabis delivery laws.
Challenges for Cannabis Delivery Operators
While many states have either decriminalized or legalized cannabis that doesn't mean those states also allow cannabis delivery.
The patchwork of cannabis-related laws from state to state can challenge cannabis delivery companies. And within each state, laws may vary by jurisdiction. Let's look at the top challenges for cannabis delivery operators:
The image above highlights the challenges of operating a cannabis delivery company with multi-state distribution. States may allow marijuana for medical purposes, for recreational use, or under no circumstances. State laws may also define legally acceptable methods of marijuana usage, the maximum allowable THC content, and whether retail sales are allowed (see the National Conference of State Legislatures "State Medical Marijuana Laws" table for details).
Some state marijuana laws are currently under review in state courts, and with state legislatures on different schedules, it can be difficult to predict how laws may change from year to year. That makes regional or national expansion difficult. However, some ambitious companies are expanding their reach by acquiring cannabis delivery companies in other states.
Licensing
Licensing may be defined by state or local law and may include different licensing tiers, depending on the nature of the business. In Massachusetts, for example, cannabis delivery companies can apply for one of two types of licenses:
Marijuana Courier: This allows license holders to earn a fee for delivering cannabis products to consumers from licensed retailers or licensed medical dispensaries.
Marijuana Delivery Operator: Holders of this license may buy and store wholesale cannabis products, as well as deliver them.
In Colorado, delivery of medical and retail cannabis requires two permits. Even so, a holder of both licenses could easily run afoul of the law, if making a delivery to a local jurisdiction that "has not affirmatively permitted delivery or has prohibited delivery from outside the local jurisdiction."
Advertising
Cannabis delivery companies hoping to spread the word about their business may find their options are limited. Federally regulated media — such as Facebook, Google Ads, and network television — cannot allow cannabis delivery ads. And generally, the presence of minors influences how cannabis companies can advertise. For example, in Nevada, cannabis advertising is permitted at entertainment events if it's reasonable to estimate "that less than 30% of the persons in attendance are under 21 years of age."
Rather than attempt to advertise without violating federal, state, or local rules, some cannabis companies are focusing their efforts on websites that are designed exclusively for cannabis advertising, shopping, and deals. Notable sites include:
Weedmaps.com (iOS and Android app available)
Leafly.com (iOS and Android app available)
StickyGuide.com
CannaSaver.com
CannabisCouponCodes.com
Managing growth while staying compliant
Cannabis delivery companies have to comply with a number of regulations and document their compliance, which can be a challenge for companies with rapidly growing delivery fleets. Traditional dispatch management software may not include the features that cannabis delivery companies need, such as real-time driver tracking and proof-of-age verification.
Meeting expectations for medical deliveries
For people who use cannabis for medical reasons, a timely ordering and delivery process is important. But often that process can be inefficient, with patient orders being fulfilled by a dispensary and delivered by an independent cannabis delivery company.
Benefits of Cannabis Delivery Software
With competition increasing, cannabis delivery operators must provide an outstanding experience for customers. Cannabis delivery software can help companies do that.
In an Onfleet study, 72% of cannabis delivery operators said a delivery management tool was "critical to running delivery operations." These are some of the benefits of cannabis delivery software:
Route management
Route management is the process of optimizing routes and maximizing driver efficiency. Cannabis delivery software gives dispatchers an eagle's-eye view of delivery areas and provides real-time driver tracking, and it automatically adjusts routes for drivers based on traffic flow and other factors.
Optimized delivery routes can reduce fuel consumption and drive time by 20% to 40%. And delivery management software automatically plans multi-stop deliveries based on driver availability and projected delivery times. That eliminates the need to plan routes manually and ensures drivers can focus on driving instead of logistics.
Auto-dispatch
An auto-dispatch engine can reassign drivers based on availability and proximity, ensuring hot-shot deliveries arrive as scheduled.
Customer satisfaction
Customers want to know when to expect their delivery. Cannabis delivery software gives customers real-time updates on last mile deliveries, showing them exactly where their delivery driver is and when they will arrive.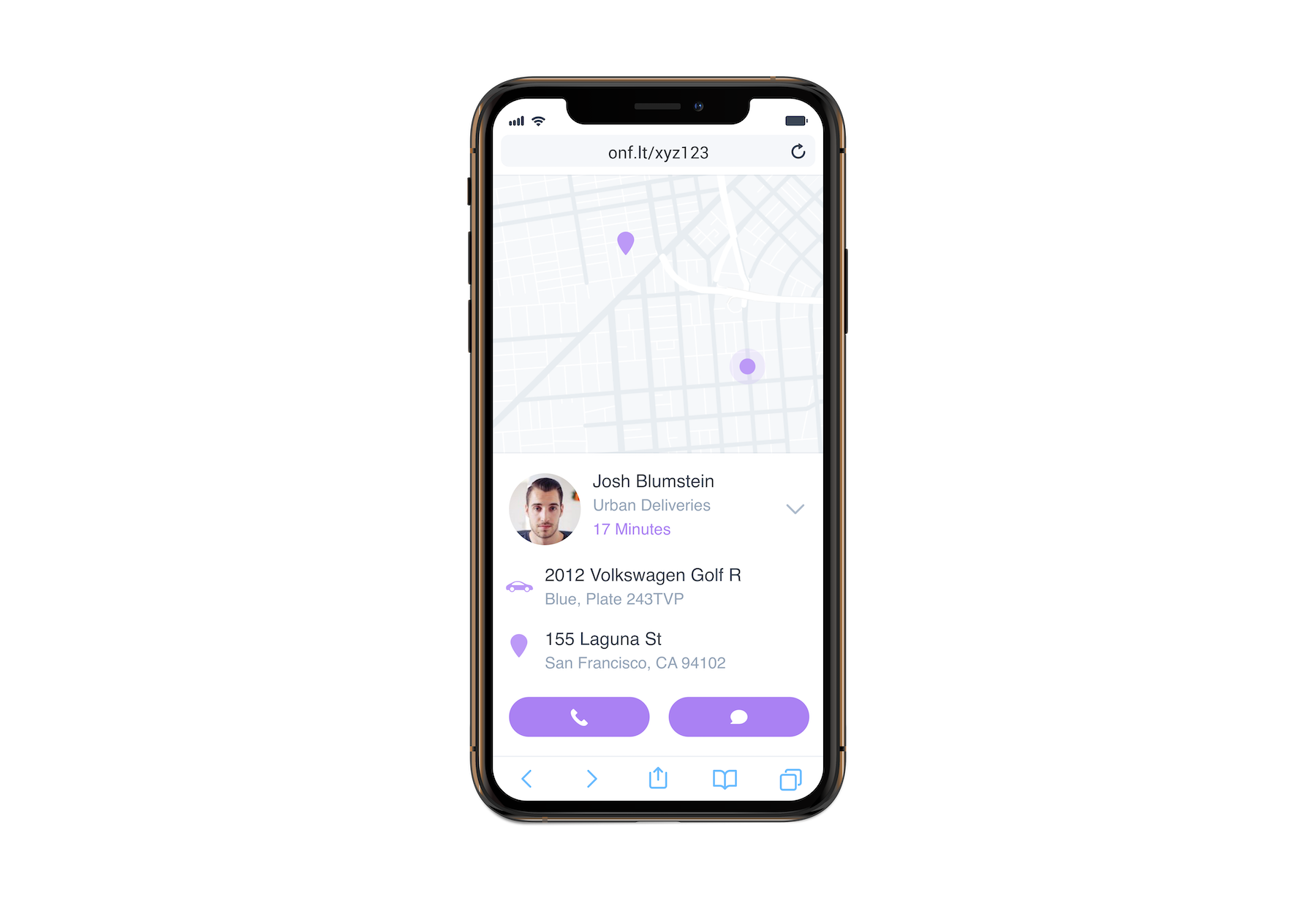 Drivers and customers can message each other through the software, which is an important feature when a customer needs to expand delivery instructions or a driver is attempting to verify a delivery location. This level of transparency and communication can greatly improve customer satisfaction.
Compliance
Cannabis delivery software helps companies prove compliance with delivery laws. It can capture images of a state-issued ID for age verification and record customer signatures (even remotely).
Analytics
Managers can review analytics to evaluate driver performance, problem routes, average delivery times, and other factors influencing operations. This data is essential for continuing to improve the delivery experience for customers and for maximizing the use of resources.
Scalability
Cannabis delivery software is a scalable solution that works for small businesses and multi-site operations with large fleets.
---
Case Study: Caliva
Robert Braun, senior manager for retail delivery at Caliva, said the company needed dispatch management software designed for cannabis delivery. "Because of all the regulations, off-the-shelf logistics software that isn't tailored to our industry really wouldn't work for us," he said.
Caliva now uses Onfleet to manage routes and orders, track drivers, and record compliance data. Caliva also reviews Onfleet data on deliveries per day and on-time deliveries, to ensure the business is operating at peak efficiency.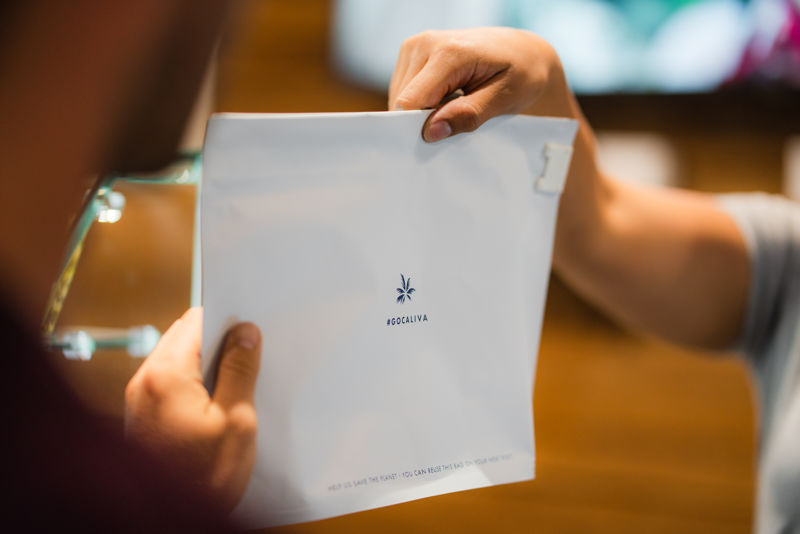 ---
The Future of Cannabis Delivery
The cannabis delivery sector shows no signs of slowing down, although its future is largely dependent on local, state, and federal laws. Should marijuana become legal at the federal level, that could open the door for large corporations like Uber (which recently acquired the alcohol delivery platform Drizly) to enter the field. An open market, some people claim, could allow large companies to put smaller operations out of business.
Anyone with an interest in cannabis delivery operations will surely be keeping a close eye on rule-making in the coming years.
A Better Way to Approach Cannabis Delivery
Onfleet is the top delivery management software for the cannabis industry. Our customers include leaders in their field — Amuse, dutchie, Jane, Meadow, and other brands that know smart and efficient delivery can put them ahead of their competition.
Onfleet has the features that cannabis delivery companies need, such as:
Route management — Get the most out of your fleet with a simple route management interface that optimizes deliveries.
Auto-dispatch — Count on AI-powered auto-dispatching to keep operations running smoothly 24/7.
Predictive ETAs — Reduce customer delivery inquiries with predictive ETAs.
Easy driver onboarding — Onfleet integrates with your drivers' smartphones, so they can begin using it right away.
Customer notifications — Onfleet automatically alerts customers when their product is on the way, and when it's been delivered.
Age verification — Drivers can use Onfleet to capture images of IDs that verify the age of the customer.
Contactless signatures — Onfleet includes a contactless signature feature that attaches to each delivery record for quick audit-ready access.
Proof of delivery — Record and store proof of delivery within Onfleet.
Driver tracking — Track drivers wherever they are and review driver data at a glance.
Reporting — Easily run reports with supporting documentation, so you can demonstrate compliance.
Integrations — Onfleet connects with the software and systems you use every day: Google Sheets, Shopify, Square, and more.
Find out how Onfleet can help your business streamline operations and delight your customers. Contact us today!
---
Thanks for reading! Can we ask you a quick question to improve our content?
*Don't worry, this optional survey will not trigger a sales call* 💜