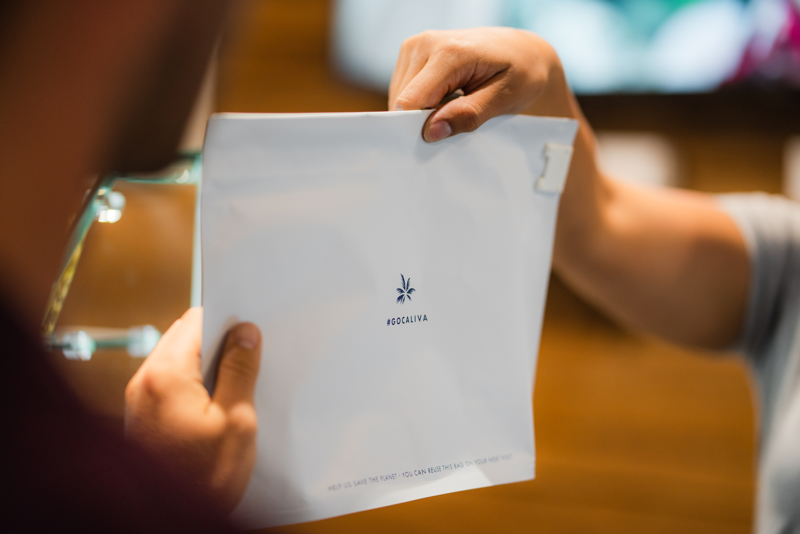 About Caliva
Caliva, one of the largest vertically integrated cannabis companies in California, is the market leader in California for branded cannabis products. With its best-in-class facility in San Jose, Caliva produces top-quality flower and cannabis oil, manufactures products, and distributes them throughout the state. Caliva-branded products can be found at their flagship dispensary in San Jose, dispensaries throughout the state of California, and purchased online at www.caliva.com and Eaze.com.

Caliva has quickly become a market leader in cannabis consumer products in California, which represents more than 35 percent of the overall United States legal cannabis market.

---
The Problem: Managing growth while ensuring compliance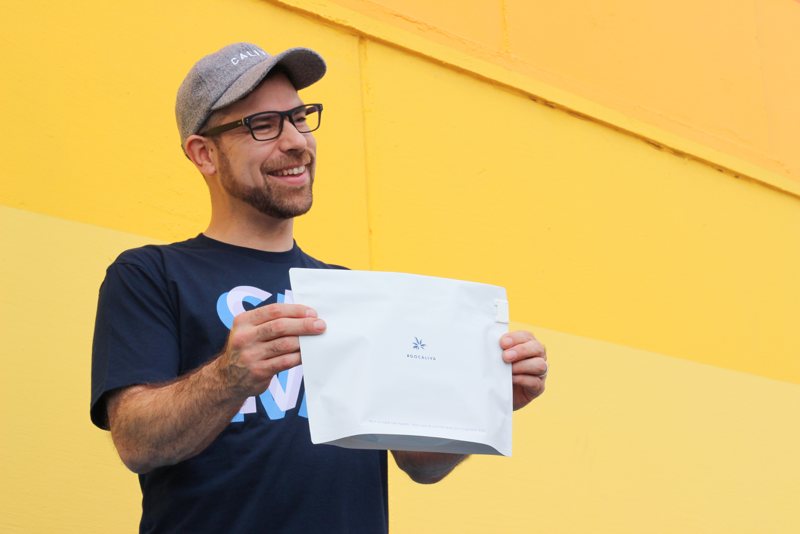 Caliva opened its delivery operations in 2017, about one year after its founding. Even though delivery volume was initially light - a few deliveries a day - Caliva employed full-time delivery staff because it needed to control the entire process, primarily for compliance reasons. In California, cannabis companies must comply with certain regulations related to delivery, and they are subject to audit at any time. Among them:
All delivery staff must be W2 employees, not contractors, and must be age 21 or older.
The location of every delivery vehicle must be tracked at all times (when on deliveries).
Drivers must deliver product directly into the hands of customers in person, and must verify each customer's identity and age.
Companies must keep meticulous records on the contents, whereabouts and dispensation of every delivery, including any product returned as undeliverable (if, for instance, the customer isn't home to accept delivery personally).
"Because of all the regulations, off-the-shelf logistics software that isn't tailored to our industry really wouldn't work for us," said Robert Braun, senior manager for retail delivery at Caliva. "To manage our delivery operations compliantly, Caliva needed a solution tailor-made for cannabis companies. Not all software companies are interested in working in the cannabis space, but Onfleet was, and they were really flexible and willing to work with us to make sure all our compliance bases were covered."

"Onfleet was flexible and willing to work with us to make sure all our compliance bases were covered."

Robert Braun, Senior Manager for Retail Delivery, Caliva
---
Enter Onfleet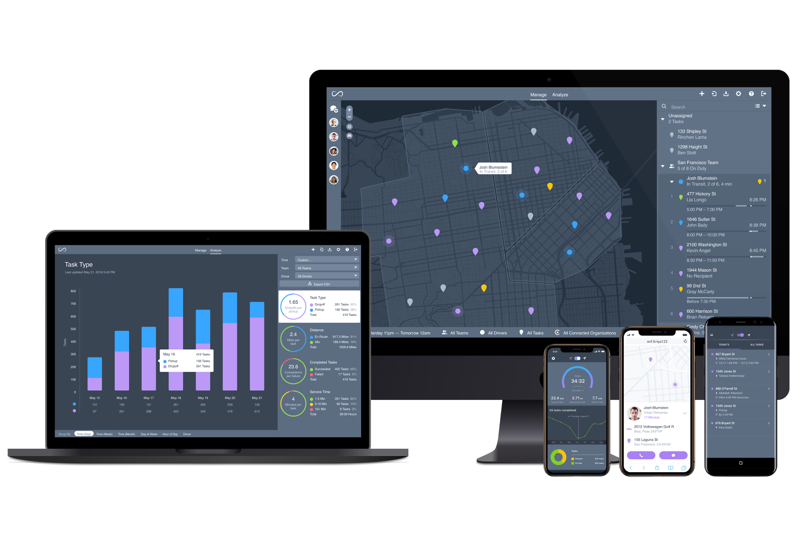 Caliva's delivery volume has grown swiftly - the company now runs multiple delivery teams across several cities in the Bay Area, and Braun says, "Delivery management is mission critical."
Caliva now uses Onfleet to manage orders, bundle deliveries into time slots and routes, develop each route, track inventory within each delivery, record completion of deliveries, and check drivers (and inventory, if applicable) back in at the warehouse. Onfleet also calculates delivery ETAs and provides real-time alerts to customers so they know exactly when their driver will arrive: "Happy customers make for a happy company," says Braun
All records are kept electronically. Drivers use the Onfleet app on their phones, and dispatchers use Onfleet's desktop software.
Caliva has found Onfleet's smart routing and route optimization features especially helpful, as they are helping Caliva consolidate runs, reducing emissions and saving fuel.
---
Using data to fine-tune operations
"At the beginning, we were only doing a few deliveries a day. Now that it is in the hundreds - Onfleet has scaled right along with us."

Robert Braun, Senior Manager for Retail Delivery, Caliva
Onfleet's reporting tools have become essential as Caliva is continually looking for ways to improve efficiency. Some of the metrics Caliva evaluates daily are deliveries per day and on-time delivery rates. The company is constantly optimizing routes to increase its delivery capacity.
"The cannabis industry is young, always changing and adapting," Braun adds. "Onfleet has been right there with us, developing new features that we need and that our industry needs. They have been a great partner, dedicating resources to us and growing with us."
---
Looking Ahead

Caliva is currently working with Onfleet to test a new ID verification feature that would enable the company to do more within the single Onfleet platform, and retire another third-party tool. Caliva also has its eye on expanding its delivery deeper into Calif., outside the Bay Area. "Onfleet is pivotal to our ability to expand delivery," said Braun.