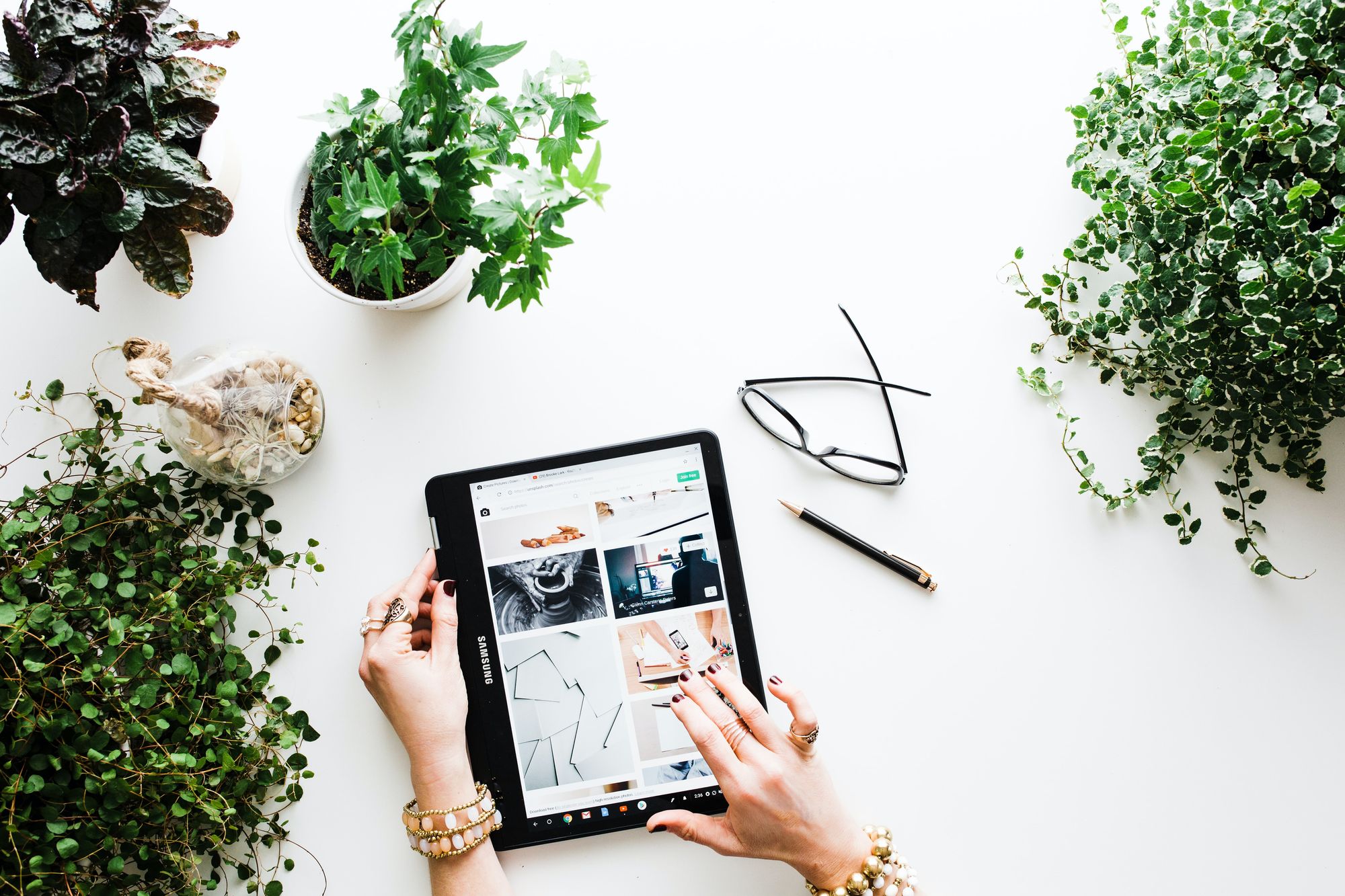 U.S. consumers spent over $791.7 billion online in 2020 — an increase of about 32% year over year — more than double 2019's YOY increase. COVID-19 infused billions of additional dollars into the online space and changed how many consumers buy products.

Retail delivery has created a new challenge for retailers. Real-time tracking and next-day delivery have become standard consumer expectations, leaving retailers scrambling to meet greater demands. These changes in the consumer-driven landscape have given retailers an ultimatum: Adapt or be left behind.

Below we detail how retail delivery is evolving and how retailers can utilize tools to prepare their businesses for long-term success.


What is Retail Delivery?
Retail delivery is the delivery of retail goods. Advanced retail delivery software is helping retailers meet growing expectations like real-time delivery tracking, order quality, and driver communication. With demands like same-day shipping and free delivery, retail delivery software equips businesses to handle heightened challenges and provide greater retail delivery services.


Retail Delivery Expectations Are Changing
Retailer pressure to meet expectations has grown alongside the rapid evolution of consumer demands. Amazon Prime's two-day delivery and now same-day and one-hour delivery models are difficult to beat, but retailers are aiming to keep up.

The demand to scale delivery growth, and the new fulfillment models required to meet that growth, is mounting. Furthermore, many retailers are experiencing pressure to adopt sustainable fulfillment models; so not only are retailers needing to scale their delivery methods, but they're being asked to do so with their environmental impact in mind.

This ever-evolving "normal" is pressing companies to prepare for and work out fulfillment bottlenecks and delivery optimization strategies, so if you're feeling the pressure, you're not alone.


Components of Retail Delivery
Retail delivery involves multiple steps to reach fulfillment. Let's look at an example to illustrate the process from order placement to delivery.

Jill is buying flowers for her husband to surprise him for his birthday. She places an order for same-day delivery.

Inventory management: The flower shop that Jill is ordering from needs to consistently maintain its stock levels to ensure enough inventory is available to meet real-time consumer demand.

Receiving: The flower shop receives an online order from Jill. The online order tells the shop exactly which arrangement she wants, which flowers, which vase, and when to deliver the flowers. Because Jill wants same-day delivery, this order will be a top priority.

Stock warehousing and storage: To efficiently find products — in this scenario, the flowers— shops must organize items to avoid confusion during order fulfillment.

Packaging: Jill chose a delicate vase for the flowers to be delivered in. Due to the nature of the product, the delivery relies on appropriate, sturdy packaging for it to arrive in one piece.

Shipping: The flower shop utilizes advanced logistical and technical support to provide consumers like Jill with real-time retail shipping information.

Returns: If Jill isn't pleased with her order, she may ask for a refund. Retailers need to be prepared to accept returns or issue refunds when customers aren't satisfied with their products.


Greatest Challenges of Retail Delivery
The retail delivery landscape is changing quickly and not without its share of obstacles.
Accurate Shipping Timelines and Real-Time Visibility
Shipping products involves various moving parts, and if one of those components fails, delivery speed is compromised. Customers expect timely deliveries; however, retailers can't 100% account for supply chain issues. Real-time statuses on deliveries aren't always possible, and not meeting guaranteed timelines can damage brand reputation.
Rising Delivery Costs
While many consumers are willing to pay additional fees for expedited shipping, this doesn't solve the issue of logistics. Providing one-hour or same-day deliveries places extreme pressure on businesses. Furthermore, adhering to tighter delivery times is often pricey, producing narrower margins.
Delivery Delays
Often, delivery drivers encounter unforeseen snags in their routes. Whether it's an incorrect address or customers who aren't available to sign for the delivery, supply chain fulfillment is dependent on small factors like these. Without a timely and smooth delivery, customer satisfaction and loyalty could be compromised.


Benefits of Smart Retail Delivery Software
Intelligent retail direct delivery software can help companies increase profits, optimize delivery routes, and increase customer satisfaction.
Increased Profits
Smart delivery software can help companies optimize deliveries, balance vehicle weight loads to ideal capacity, reduce the number of drivers, and increase delivery agent efficiency.
Route Optimization
Software to plan and optimize delivery routes substantially reduces driving time. Smart software can also consider delivery slots, help drivers avoid traffic, and account for weather conditions. These tools can automatically acknowledge cancellations, returns, and address changes, allowing drivers to focus more on safe product delivery.
Real-time Tracking and Decreased Delivery Time
Intelligent retail delivery software provides real-time statuses on deliveries, allowing companies to manage drivers, deliveries, orders, and customer expectations from a single dashboard. Handling logistics from a centralized platform helps streamline retail delivery and decrease delivery time through software that does more work for you.


Service Models and Fulfillment Methods of Retail Delivery
Companies are now utilizing various strategies to deliver to consumers.
Delivery On Demand
To remain competitive, many businesses are now providing on-demand delivery services. However, to offer such immediate services, companies need to employ a high level of organization and efficiency — that's where retail delivery software can help.

To be reliable and profitable, organizations often provide on-demand services at inflated prices to make up for the additional labor and time costs.
Last Mile
Also known as the "final mile," the last mile is the last leg in a delivery, meaning when a delivery driver collects the product from a warehouse or distribution center and completes the home delivery. With the last mile of delivery typically being the most complicated part of the process, logistics companies often help retailers manage this segment.
Next Day and Same Day
When delivery is too slow, consumers often abandon their shopping carts. In an effort to reduce shopping cart abandonment, Amazon is now offering next-day and same-day delivery options, and other retailers are following suit to compete. With growing consumer expectations, retailers will need to implement intelligent tech solutions to reduce costs and improve results.
Flexible Scheduling
A growing number of retailers are looking to flexibly assign the delivery of items to other fleets during busy periods, or to accommodate fluctuating demand. However, this flexibility requires constant communication between eCommerce platforms, delivery fleets, and customized scheduling.
Scheduled Delivery
With scheduled delivery, products are picked and packaged in advance, and the cost is typically cheaper than same-day delivery — or free. Customers choose from multiple delivery timeframes upon checkout. Scheduled deliveries are helpful for businesses, as the specific time window allows for optimized delivery route creation.
White Glove Service
White glove delivery implies an over-the-threshold delivery, where the delivery driver brings the product into the customer's home. White glove service typically applies to items like mattresses or large furniture and sometimes includes assembly, installation, or removal of an old product. White glove delivery service is helpful for the customer and is an opportunity to provide a higher level of customer service, increasing loyalty.
BORIS
"Buy online, return in-store" is an increasingly relevant fulfillment model. To feel confident purchasing online, customers want to see their return options, and returning in-store often feels more secure than posting a return via mail. Purchasing and returning must be simple for the customer; otherwise, they'll look elsewhere.
Click and Collect
Purchasing online and picking up in-store is called "Click and collect." This option allows customers to pick up their goods at their convenience.

While click and collect offers convenience to the consumer, the business must provide clear updates about the status of customer orders. Otherwise, a customer might arrive before their order is ready, decreasing customer satisfaction. Retail delivery software is helpful to avoid confusion and streamline communication.
Curbside Pickup
Curbside pickup provides consumers with the choice to purchase online and retrieve their goods without leaving their vehicle. COVID-19 has boosted the popularity of this model, due to customer preferences about safety and convenience.
Crowdsourced Delivery
Crowdsourced delivery relies on pickups and deliveries through contractors, especially through a specific company.
Delivery as a Service (DaaS)
Some companies have begun providing last-mile retail delivery services for businesses. DaaS takes the pressure off a company to complete the final leg in deliveries, which is often the most complex step, saving them time and money.
Ship From Store
Shipping from the store involves coordinated logistics to track inventory availability and offer accurate delivery choices upon checkout.


Essential Vocabulary and Methods of Retail Delivery Fulfillment
Tackling retail delivery includes a thorough understanding of delivery terminology.
Contactless Delivery
Contactless delivery refers to the delivery of a product without customer contact, and leaving a customer's order at a curb or doorstep.
Batching
To optimize efficiency, customer orders with similar or identical goods are often grouped to be dispatched at the same time based on delivery location.
Live Notifications
Customer demands are increasing with the rise of integrated technology. For example, many consumers now expect real-time status updates on their smartphones so they can track packages and see exactly when a shipment arrives at their residence.
Scheduling or Dispatching
To maximize efficiency, dispatch managers might group vehicles, drivers, and fleets by location or delivery type; this is called scheduling or dispatching. Smart retail delivery software helps dispatchers coordinate and organize deliveries to save time and resources.

Image: Onfleet's auto-dispatch feature allows companies to automatically generate complex, multi-stop routes, accounting for variables like fleet capacity, driver availability, number of stops, and more.
Scheduling and Rescheduling
Scheduling and rescheduling refer to the selected delivery or pickup time by the consumer. Once a delivery or pickup is scheduled, many stores allow customers to adjust the time as they please.
Pooling Drivers
This is the process of delivery drivers and teams covering multiple distribution locations or fulfillment centers in one area to optimize deliveries.
Route Optimization
Optimizing routes helps deliver more orders in less time.
Retail Delivery Management
Retail delivery management involves coordinating the processes, systems, and resources required to deliver goods and services. Often, this requires software solutions to automate delivery steps and track results, providing valuable management insight.
Staging
Staging is when goods are prepared for loading before the delivery vehicle arrives. Staging can help quicken delivery processes by coordinating driver arrival times and the sequence of route stops.
Retail Reverse Logistics
Retail reverse logistics refers to item returns from a customer to a store or drop-off point.
Warehouse Operations
Warehouse operations refer to the logistics and fulfillment aspects of a warehouse, for example, storing, receiving, picking, packing, and shipping.
3PD (Third-party Delivery)
3PD refers to a third-party company that manages retail delivery.
3PL
3PL is a third-party logistics organization that manages shipping for other businesses.
MFC
Micro fulfillment centers are local fulfillment centers that assist businesses in handling hyperlocal retail fulfillment and delivery.
PUDOs
Pickup/Drop-Off is a delivery location other than the customer's residence; the aim is to provide a more convenient pickup or drop-off location for customers. Amazon lockers are PUDOs, for example.
First Mile
The first mile is the first leg in a supply chain, when a product is shipped from a retailer to a distribution center.
Fleets
Companies use fleets, or groups of trucks, for retail deliveries.
Fulfillment Center
Fulfillment centers manage inventory, staging, sorting, and shipping for a retailer and handle all aspects of delivering goods to customers. Many fulfillment locations employ management software to coordinate logistics efficiently.
Courier
A courier is the person or business responsible for delivering a package from a retailer.
Delivery Logistics Platform
An app or software that provides a tool for retailers to coordinate deliveries.
Distribution Center
A place that receives, stores, and ships retail goods for a brand.
Logistics Service Provider (LSP)
An LSP is a company that offers logistics services, and these businesses often serve numerous brands.
More Retail Delivery Key Terms
Knowing your retail delivery vocabulary can help you when discussing logistics.
Customer Experience
Ensuring a great customer experience in retail involves real-time transparency, driver communication tools, and seamless delivery.
LTL
Less than truckload (LTL) refers to shipping amounts smaller than a truck's capacity. Businesses may share a truck's cargo space to save on costs, in some instances.
SLA
A service level agreement (SLA) is a contract that outlines specific terms like on-time rates, delivery speed, and on-site services.
Delivery Windows/Time Windows
The period in which a delivery is due to arrive. Customers are often given a time window choice for their delivery, for example, 2-4 p.m.
ELD and Telematics
Electronic logging devices (ELDs) track large delivery vehicles to monitor performance, driver safety, and routing. In addition, intelligent driver apps often include telematics for analysis and safety measuring.
Control Tower/Visibility
Technology that tracks deliveries in real time during each stage of the process. Many retailers subscribe to a technology provider that offers these services.
Retail Delivery Cost
The cost per delivery hinges on multiple variables, including price of goods and delivery expenses. Many delivery services have increased rates due to higher consumer expectations.
Shipping Quote
A delivery or shipping quote tells a customer how much shipping will cost. This number comes from the costs to deliver, pay drivers, the product value, and more.
IoT
The internet of things (IoT) is a network of sensors placed strategically on physical objects to gather data. Sensors can collect data about deliveries and driver safety.
White Labeling
White labeling is the process of removing or hiding the manufacturer's brand with the retailer's brand to maintain brand consistency.
TOS
TOS, or time spent on a delivery site, refers to the time between a delivery driver's arrival at and departure from the customer delivery site. TOS can vary greatly depending on whether a driver is picking items up, delivering an item for drop-off, or assembling a product for white glove delivery.
TOD
Time out the Door (TOD), or time in the warehouse, refers to the time a driver requires to load goods into a vehicle and leave the warehouse or distribution center.
Delivery Capacity
The number of deliveries a business can manage successfully is called the delivery capacity.


Delivery Management Software for Retailers
Retail delivery has changed the way many companies do business and how consumers acquire goods. With the rise in innovative new technologies, customers expect greater delivery features like real-time tracking and proof of delivery.

Onfleet has helped numerous businesses improve their delivery process with our advanced last-mile delivery platform. The platform allows you to view data, manage deliveries, and connect to your existing tools. With Onfleet, you're equipped to make smarter decisions with insightful analytics that can improve the customer experience.