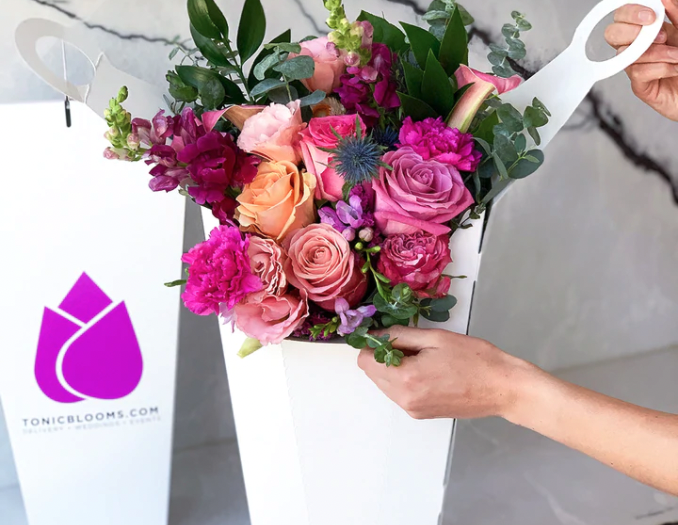 Case Study: Customer Introduction
Tonic Blooms is an online florist that offers on-demand and same-day flower delivery across Toronto and Southern Ontario and is committed to environmentally sustainable business practices. Keeping flower waste at a minimum—less than two percent—is at the top of the list for Tonic Blooms. It does so by exclusively buying flowers within its design collection. Typical florists stock a wide variety of flowers and end the week with non-purchased blooms quickly turning to spoiled waste. Tonic Blooms uses inventory management to stay environmentally conscious and offer competitive prices.
"We have a really good grasp on our customers and our sales," says Co-Founder Raphi Aronowicz. "With less waste, we don't have markups like traditional florists, and we're able to pass those savings onto customers."
Tonic Blooms' dedication to the environment doesn't stop there. The on-demand florist purchases blooms from local growers with sustainable growing practices, uses recycled packaging and reusable denim in its arrangements, and offers bike delivery in downtown Toronto. Most recently, Tonic Blooms added Onfleet Offset to its sustainability mix. Onfleet Offset is a climate-action program that offsets emissions from vehicle deliveries by supporting carbon-removal forestry projects across the globe.

"If you've never received Tonic Blooms, chances are you're going to like it. And you're going to want to use it in the future if you've been on the receiving end," says Aronowicz. "A lot of reasoning for that is because we communicate our sustainable practices including Onfleet Offset."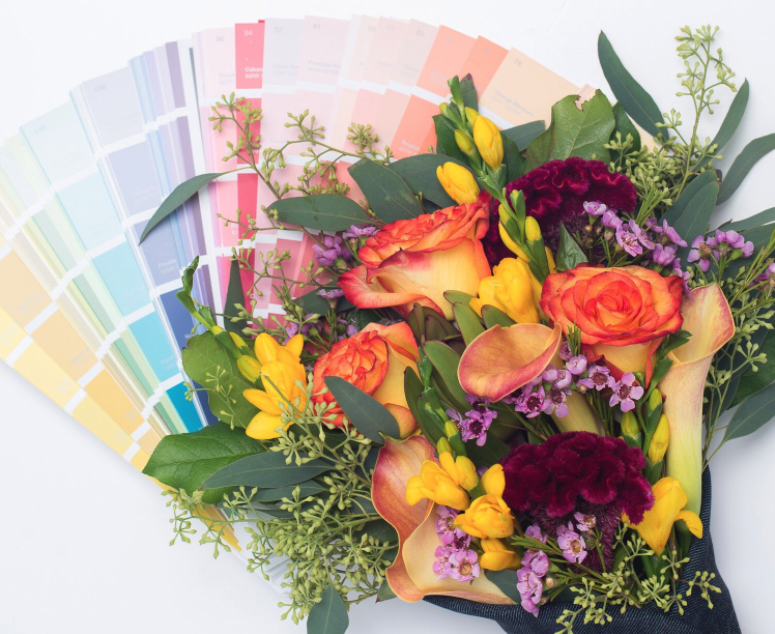 Problem
Tonic Blooms started out in 2015 with bicycle delivery in downtown Toronto, but demand quickly expanded beyond the metropolis due to Tonic Blooms' dedication to sustainability and unique sender recipient business model. New customers, or "Bloomers" as they're referred to by Tonic Blooms, are created as satisfied recipients become senders.
To keep up with demand, Tonic Blooms introduced vehicle delivery across the greater Toronto area and Southern Ontario.
"We didn't have our own fleet of drivers. We used a third party courier," says Co-Founder Michael Smaye. "There wasn't a direct connection between us and our customers. If a customer wanted to know where their delivery was, we didn't have that information for them upfront."
These new operations meant new growing pains for Tonic Blooms.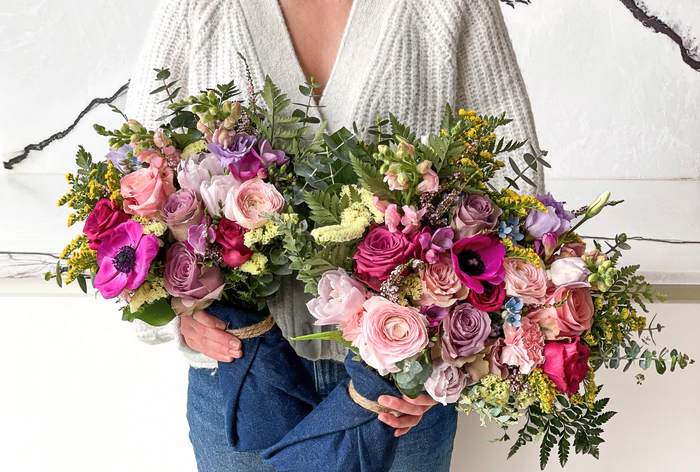 Solution
Tonic Blooms wanted to be able to respond to customer tracking requests immediately. Corrie Pollock, Customer Experience Director at Tonic Blooms, discovered Onfleet while tracking an online wine delivery order.
"I bought wine, clicked the tracking link, and thought, 'this is what we need!'" says Pollock.
Integrating Onfleet advanced logistics software allowed Tonic Blooms to provide both the sender and recipient with on-demand tracking either online or by phone.
"Customers just think that's amazing because you can't call Amazon and say, 'Hey, what time is my package going to be delivered?'" says Pollock. "They're not going to be able to give you that information."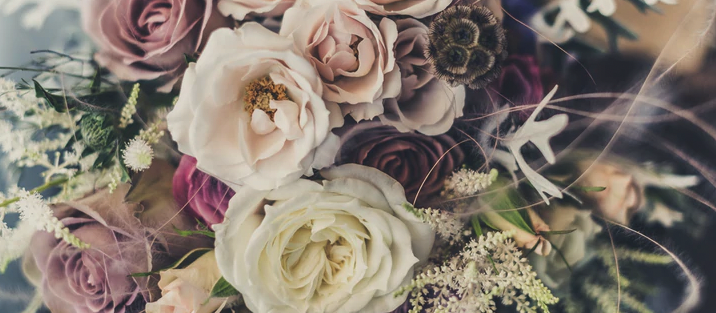 Results
Tonic Blooms customer Jana Ramesh says via Google Reviews, "Easy ordering, beautiful flowers, delivered on time, and a text notification once they had been delivered! What else could a girl want!"
"Love that they're a local florist and do what they do well. They're super-efficient, and the florists are friendly so you know they love what they do too!" says Tonic Blooms customer Justine Carnevale via Google Reviews. "You can track the delivery via a text link, and you get a confirmation when the flowers are delivered/rest assured the recipient got them."
Onfleet integration allows Tonic Blooms' senders to know exactly when their delivery will arrive. Additionally, the recipient receives a tracking notification that something good is coming their way.
"Everyone just gets so excited. They're not used to this type of experience, especially from a florist," says Pollock.
Part of this excitement is being able to cater to the environmentally conscious people of Ontario. With the addition of vehicle delivery to its operations, Tonic Blooms was looking for ways to get back to its sustainability roots.
Co-Founder Michael Smaye says sustainability has always been at the core of Tonic Blooms' business.
"When I learned that Onfleet was launching Onfleet Offset, it was a total no brainer for us," says Smaye. "I obviously wanted to sign up—wouldn't even question it."
The total CO2 emissions of Tonic Blooms' operations are calculated by multiplying their monthly mileage by standard EPA GHG coefficients based on vehicle type. Their emissions are then offset when Onfleet purchases carbon credits on their behalf via its partner Pachama. Additionally, Onfleet matches all customer carbon credit contributions 1:1 to further boost climate-action efforts.
Pollock says, "Canada itself is so beautiful, and we have a vested interest to protect that natural beauty. I think we have the same values at Tonic Blooms. We sell flowers, so it's in our best interest to take care of the earth. If we don't, the beauty of the flowers will be lost."