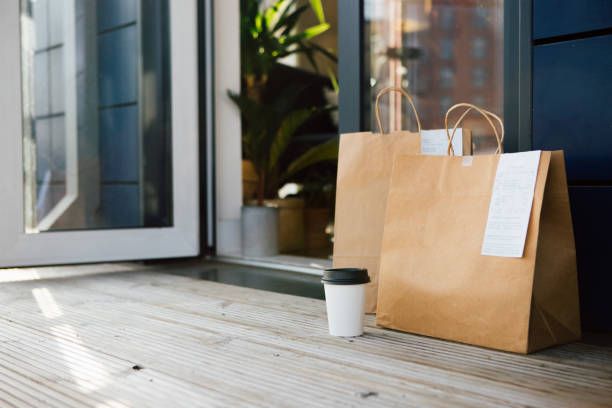 Since COVID-19 hit, contactless delivery is no longer a nice-to-have in the world of shipping and delivery logistics. It's a must.
While once a matter of convenience, contactless delivery has shot up to be one of safety during these unprecedented times. It's a delivery protocol designed around keeping both employees and customers safe by minimizing the transmission of germs between individuals. Today, this new operating procedure has become the standard.
Customers expect to get their orders delivered without any physical contact. Drivers expect a safe working environment that limits contact with both customers and fellow employees throughout the delivery process.
In this article, we'll go over what businesses need to know to meet these expectations.
Keep reading to learn:
What no-contact delivery is
The demand for contactless delivery in 2023
How contactless delivery works
8 ways to streamline contactless delivery operations
---
What is No-Contact Delivery?
No-contact delivery—a.k.a. contactless delivery—means an order is delivered to its destination while maintaining little to no contact between the person making the delivery and the one receiving it.
Contactless delivery has become the norm now as we adjust to living amidst a global pandemic fueled by a virus that's transmitted through, well, contact.
---
Demand for Contactless Delivery Continues to Soar in 2023
Contactless delivery itself is nothing new, but the pandemic pushed e-commerce companies, as well as restaurants, grocery stores, and other essential services, to adopt it to continue serving customers while meeting stringent safety standards. If you've ordered from any food delivery app (e.g., DoorDash, Uber Eats, Postmates) in 2020 or 2021, then you undoubtedly experienced contactless delivery for yourself.
Now, the demand for contactless delivery is sticking around because it has become the expectation. It is a convenience rather than a safety measure, making it more difficult for consumers to give up.
Another example is CVS—they recently teamed up with UPS to deliver prescriptions via drones to a retirement community in Florida. Neolix Technologies, which recently announced its initiative to produce self-driving vehicles for driverless delivery, has raised over $28.7 million. These investments in contactless delivery will only continue to grow, even post COVID-19.
Here are some statistics to back this up:
---
How Does Contactless Delivery Work
Contactless delivery eliminates the handoff, sign-off, exchange of goods, or any other form of physical contact between the deliverer and recipient.
For example, DoorDash will leave your order outside your front door and send you a text notification telling you to go grab it rather than ring your doorbell and place it in your hands.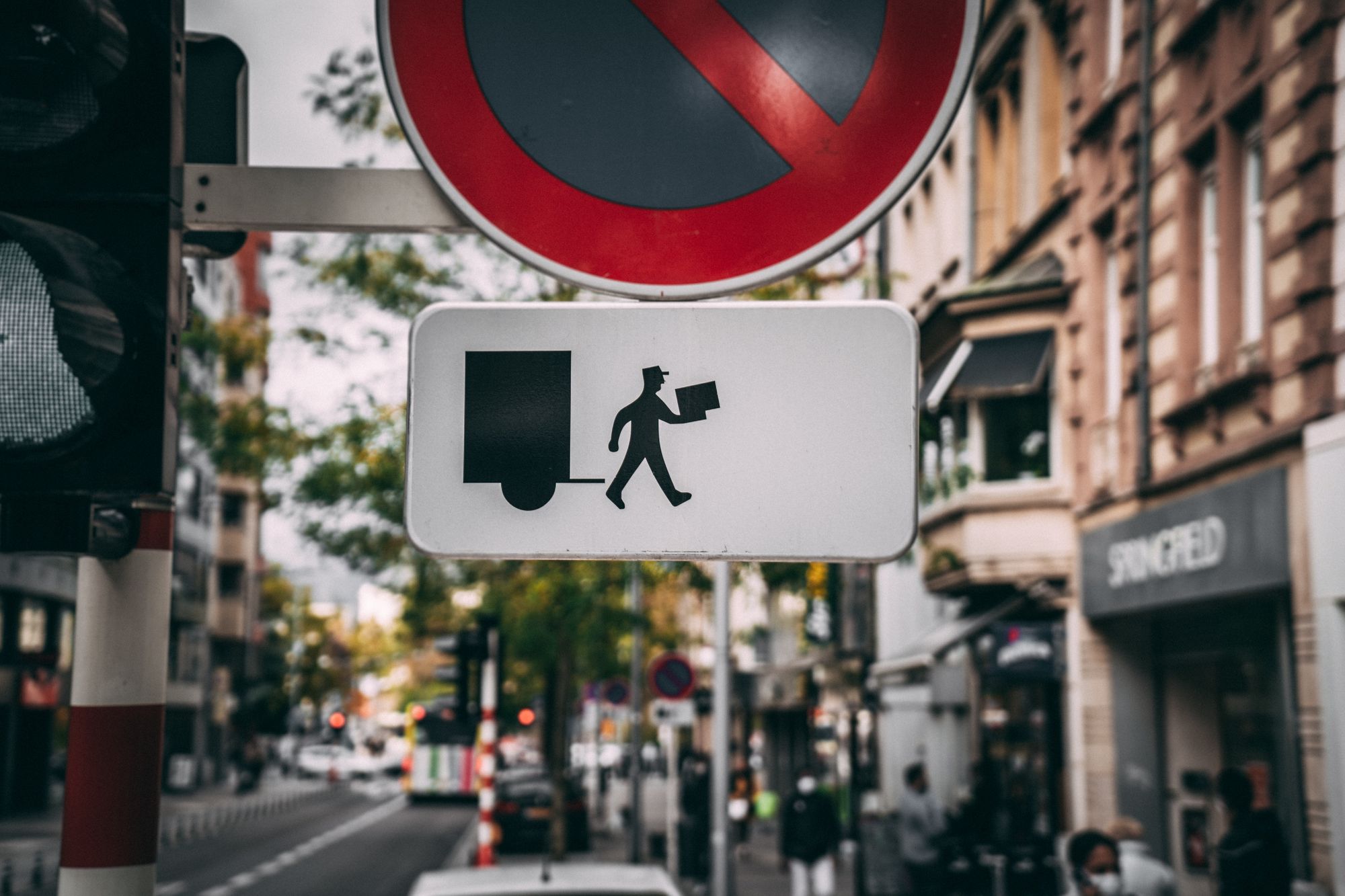 ---
8 Ways to Streamline Contactless Delivery Operations
As an e-commerce business, though you're not interacting with your customers face-to-face, you still need to consider how you can get them the products they need as quickly and safely as possible.
Here are some key processes you should have in place to ensure your contactless delivery operations run as smoothly as possible.
1. Display contactless delivery messages during checkout
Coming up with an effective contactless delivery strategy can be challenging. Don't nullify your efforts by forgetting to tell your customers about it! Otherwise, they may never get to see it in action.
You can instill confidence in your customers to shop with you by addressing delivery concerns throughout their shopping journey. For an e-commerce business, this means including contactless delivery messaging on your website, product pages, and in your checkout flow. Tell customers exactly what to expect when their order reaches their home and the safety measures your delivery drivers will take.
For most customers, contactless delivery means the driver will leave the package on their doorstep and walk away. If communication is needed between driver and customer, it should be digital, not face-to-face. But if you don't clarify these things on your site, customers will either abandon their cart or call your contact center, both actions will cost your company money and could easily have been avoided.
2. Allow customers to track driver location
Set your business apart from competitors by giving customers more than just a static tracking number.
Onfleet automatically sends push notifications to customers as their order moves through the delivery flow, from leaving the warehouse to arriving at their doorstep. Customers also receive an estimated delivery date with real-time visibility into the whereabouts of the order.
When a driver is running late, for example, or something unexpected happens on the road, customers will be alerted automatically. This helps alleviate any anxiety on the customer's part and makes life easier for your drivers as well since the notifications are sent automatically.
Similar to the previous point of including contactless delivery messages in your checkout flow, allowing customers to track driver locations in real-time will reduce strain on your contact center.
3. Enable customer-driver communications
Keep customers informed with regular notifications throughout the delivery process to keep them in the loop with what's happening with their order.
With Onfleet, your customers will not only be able to track their order, but even talk to the driver directly, track the vehicle their package is on with SMS notifications, and be part of a real-time feedback loop.
4. Offer digital ID verification for restricted items
Deliveries containing certain products like prescription drugs, alcohol, and expensive or sensitive material often require drivers to confirm the recipient's identity or age.
Pre-pandemic, this would mean that customers handed over their driver's license or another piece of valid ID for the driver to verify against. With contactless delivery, however, this process has been digitized.
Onfleet's ID scanning and age verification feature enables drivers to verify a recipient's identity and age from a government-issued ID. The photo feature allows drivers to enter birthdays from the ID in a contactless format.

Image: Intuitive prompts guarantee proof of legal age for deliveries.

5. Use contactless signatures for restricted items
Onfleet also allows photo delivery to capture the actual package at the door as well as customer signatures to ensure both sides acknowledge receipt.
In response to COVID-19, Onfleet also introduced a new proof of delivery to ensure drivers and recipients are safe: Contactless Signatures, which can be collected and confirmed ahead of delivery. This is important for deliveries that legally require a signature like prescription drugs or alcohol.

6. Send delivery notifications via text or email
While contactless delivery is a powerful tool in ensuring safety, the elimination of physical hand-off between driver and customer also opens up the risk of packages being stolen, as customers aren't always aware their order is waiting right outside their door. To illustrate this, 1 in 5 Americans have reported being victims of package theft since the start of COVID-19.

To combat this increased risk, many carriers are now using third-party services to notify customers immediately when their deliveries are completed. Customers can opt in to be notified either through SMS notification or email.

If you're an e-commerce company and offer order tracking, then you might not need to worry about this. If you want to eliminate this risk further and take your customer service to the next level, however, consider using a last mile delivery software that will provide your customers with real-time driver tracking, accurate ETAs, and two-way communication.

7. Provide digital proof of delivery
Proof of delivery (POD) is documentation that verifies an item has been delivered, such as a signature from the recipient or a photo of the package being left at the door along with a date and time stamp. POD covers your driver in the event that packages go missing as well as helps prevent fraudulent loss claims.

With Onfleet, proof of delivery is made easy. Drivers can complete the entire process via a mobile app, which supports photo collection, signatures, barcodes, and notes.

8. Enforce driver safety measures
To keep both your drivers and customers safe, it's important to have the appropriate driver safety measures in place. Most delivery drivers are required to wear personal protective equipment (PPE) when dropping off an order. This includes the proper wearing of gloves and a face mask.

Aside from wearing PPE, drivers should also have ample access to hand sanitizer and use it frequently, and all fulfillment center staff should be getting their temperature and blood oxygen level checked before starting their shift. This helps create a safe environment for both employees and customers.

The fulfillment center should be cleaned and disinfected often, no one should be allowed to enter unless they've followed the laid out safety measures, and social distancing should be in effect at all times (social distance markers on the floor can help with this).

---
Are you prepared?
The demand for contactless delivery is clearly out there and on the rise. Luckily, the technology to meet this demand is readily available.
All the ways to streamline contactless delivery listed above should be part of your delivery management system. If something's missing, we're here to help.  
Get in touch with our sales team or start your 14-day free trial today.