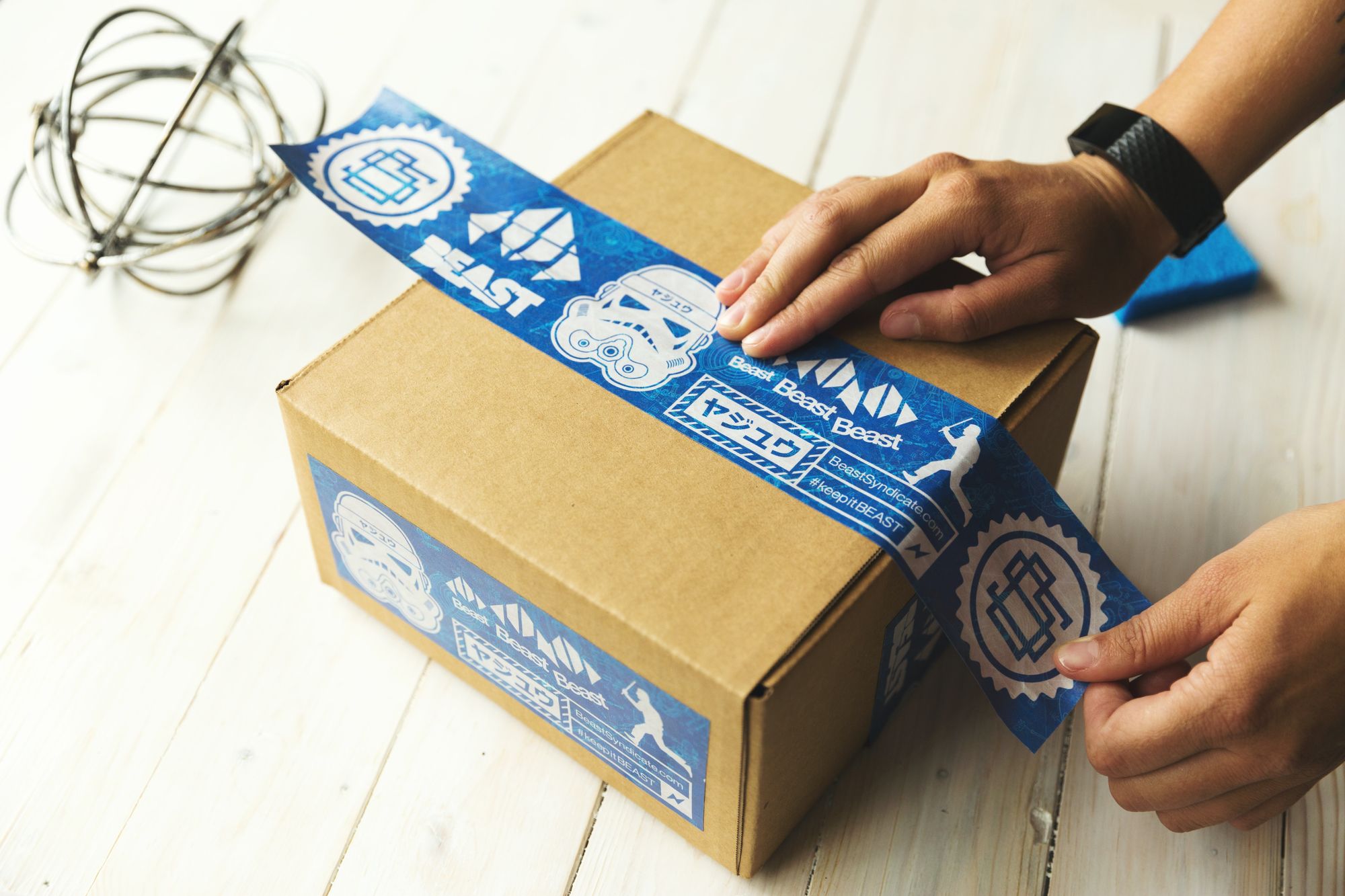 If you're thinking about starting a courier business or already own one, you may be wondering what technology you'll use to manage your deliveries. Small, hyper-local couriers may be able to rely on simple online scheduling tools, but if you want to grow your business and take on new types of deliveries, you'll probably need a courier dispatch platform.
The beauty of courier dispatch software is that it's scalable. If you're in startup mode, you won't have to pay for enterprise-level courier dispatch features that you can't use — just scale up your service-level agreement (SLA) if and when you need to.
In this post, we'll look at some of the specific benefits courier dispatch software offers for different types of couriers and deliveries.
How Courier Dispatch Software Helps
Every courier company — regardless of size — has specific "pain points" that they need to resolve. Here's a rundown of some common pain points for specific verticals and how courier dispatch software can help:
Food Delivery
Pain point 1:
Couriers need a way to provide hungry customers with updates about where their food is, including when it's about to arrive.
Pain point 2:
The actual handoff of food-to-customer — which averages 1 to 5 minutes — significantly impacts profit. Courier companies need to expedite handoffs if they want to remain profitable.
Solution:
The best courier dispatch software includes real-time tracking information that customers can view from their mobile devices, so they'll know the status of their order at all times. And because the software alerts customers when their order is approaching, they'll be prepared to meet the courier — that means faster handoffs.
Dispatch software can also help you identify an average range for handoff times and spot any couriers who are regularly outside that range.
Alcohol Delivery
Pain point:
Couriers must be able to verify a customer's age upon delivery and document it.
Solution:
Couriers who are in a rush might not always be diligent about checking a customer's ID, but courier dispatch software can make ID verification a required step in the delivery process. Using their courier dispatch smartphone app, couriers can scan the barcode on the back or use optical character recognition (OCR) on the front to verify the ID and attach it to the delivery record, creating an audit-ready proof that the customer was of legal drinking age when they received their alcohol delivery.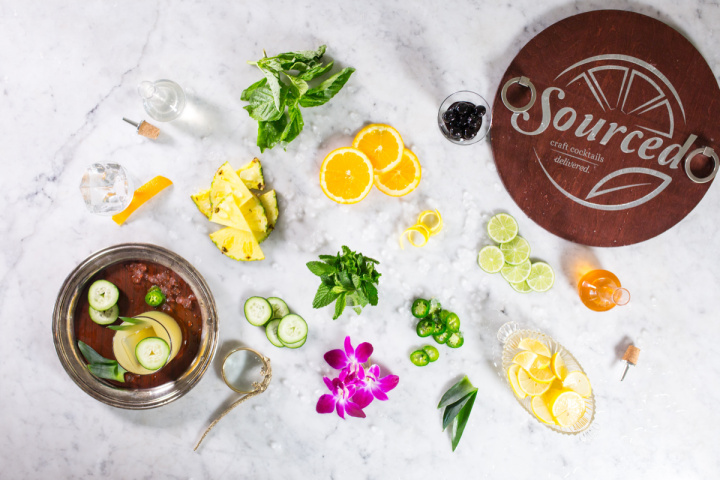 Cannabis Delivery
Pain point:
Courier companies must ensure they follow cannabis delivery laws, which can vary from state to state.
Solution:
Your courier dispatch software can alert you to compliance issues. For example, in California, which limits the dollar value of cannabis products per delivery vehicle, your software can limit the total value of products assigned to each driver to ensure proper delivery compliance.
Pharmacy and Medical Supply Delivery
Pain point 1:
Couriers that deliver medication and medical supplies need to ensure sensitive products (like drugs or lab specimens that require refrigeration) are well protected in transit.
Pain point 2:
Deliveries of critical medications must arrive on time, as delays can seriously affect customer health.
Pain point 3:
People receiving controlled substances must sign for their medications, but they may be too ill to meet with a courier upon delivery.
Solution:
Courier dispatch software can route any medical supplies requiring refrigeration to climate-controlled vehicles. And real-time tracking information helps customers (or their authorized representatives) see that deliveries are moving along as expected and when they'll arrive.
Couriers using a dispatch app can collect a contactless signature upon delivery, which means customers don't need to meet the driver physically.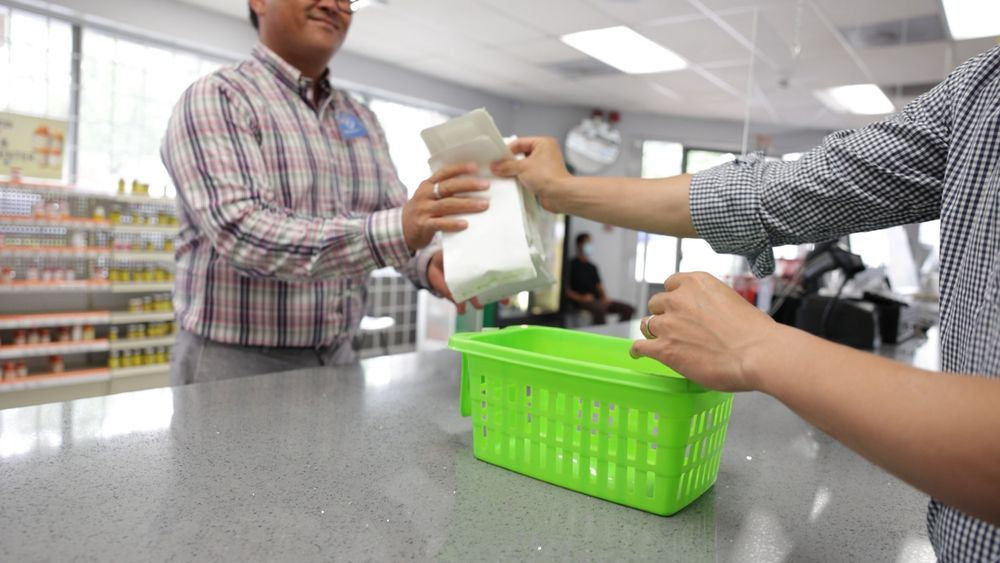 Benefits of Dispatch Software for All Courier Businesses
Dispatch software is a must for any courier business. It streamlines the management of orders, driver scheduling, and customer service. And it helps you maintain compliance with applicable delivery laws.
These are some of the additional benefits of courier dispatch software:
Fuel Cost Savings
Fuel costs are among the most significant expenses for courier businesses. With courier dispatch software, you can optimize routes for maximum fuel efficiency.
Driver Safety
You don't want your couriers to search for new routes should they run into traffic or construction delays. Mobile-friendly courier dispatch software automatically finds the best route in real-time, meaning drivers can keep their eyes on the road.
Analytics
Balancing staff levels with demand can be challenging, especially if your business experiences seasonal fluctuations. With in-depth analytics, you can see when it's time to scale operations.
In-app Communication
Drivers who need clarification on delivery instructions can contact customers within your courier dispatch application, which masks both mobile phone numbers for privacy. Customers can use this feature from their mobile devices if they need to get a message to their delivery driver.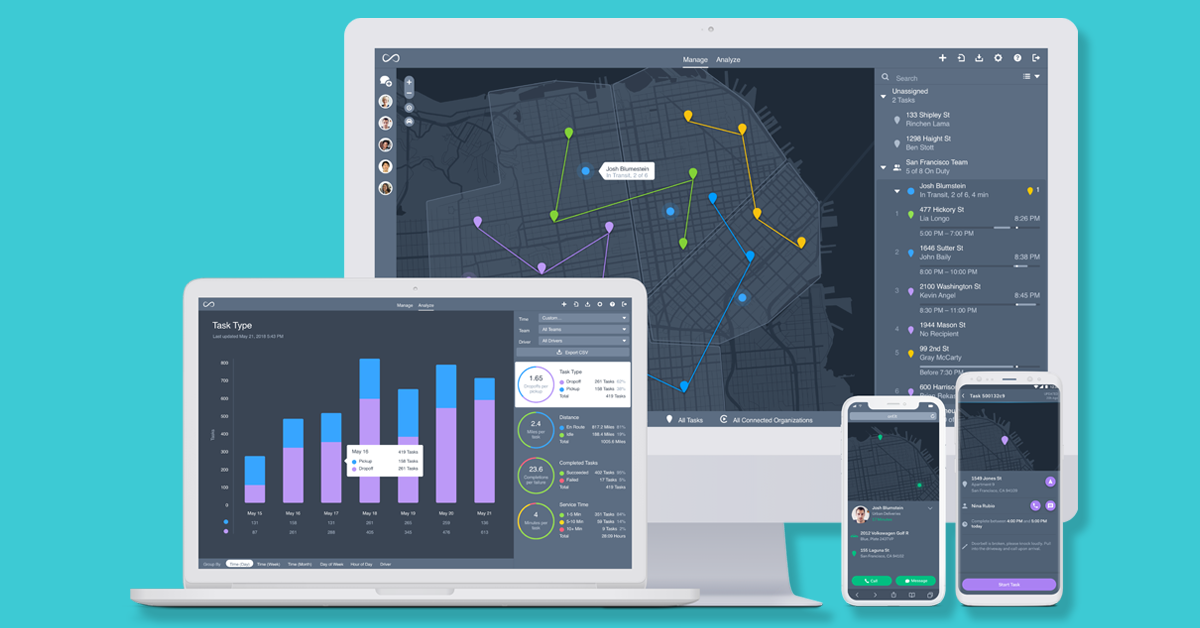 How Onfleet Helps Manage Courier Dispatch
Onfleet's courier dispatch software makes it easy for courier services to manage deliveries from start to finish.
Learn how Carry Delivery, a small New York City-based startup, uses Onfleet's software to plan and optimize same-day deliveries of locally sourced goods.
---
Thanks for reading! Can we ask you a quick question to improve our content?
*Don't worry, this optional survey will not trigger a sales call* 💜