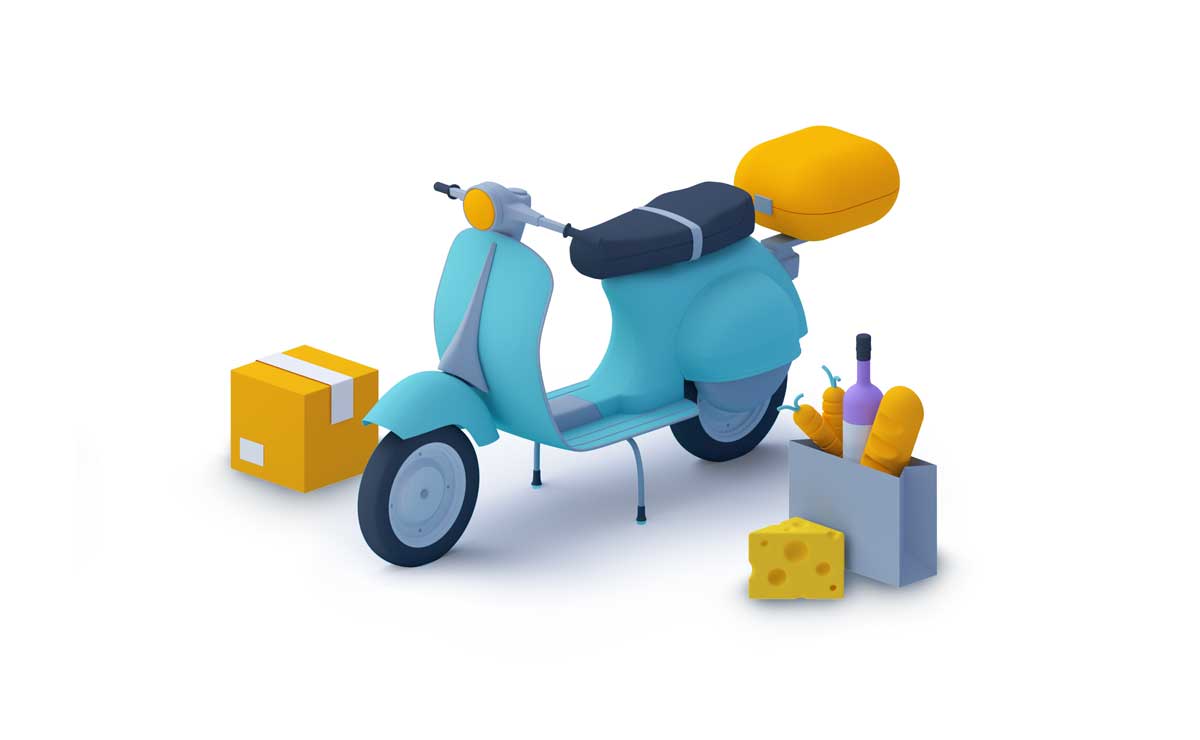 As a fleet management tool, Onfleet has become the preferred software for managing in-house delivery operations. In addition to these in-house fleets, however, couriers and delivery service providers (DSPs) are using Onfleet as well. 
As a driver-first software company with over 1,000 5-star reviews in both the Apple App and Google Play Stores respectively, couriers love having Onfleet as their secret weapon while on the road. 
Onfleet offers a number of out-of-the-box features that empower DSPs to run truly scalable and technologically sophisticated delivery operations. Take a look at some of those businesses and what their owners have to say about using Onfleet:
---
MetroSpeedy
Nancy Korayim, CEO
Markets: Manhattan, Brooklyn, Queens
Vehicle types: Bikers, cars, vans, Speedys
Verticals: Pharmacy, meal kits, laundry, grocery, catering, retail, veterinarian
Our drivers find Onfleet's driver app to be most intuitive when compared to other apps.
Monitor, navigate, assign and route tasks right from the map. Multiple cities logistics management made easy.
The option to route messages/calls to dispatchers or drivers is great. For our operations, it helps alleviate the pressure on our dispatchers by allowing direct communication with our drivers to create an ambient customer experience.
Need deliveries in NYC? Say hi to MetroSpeedy
---
Dynamic Delivery Services
Sarah Cecil, Owner
Markets: Chicagoland, Milwaukee, Madison
Vehicle types: Cars, vans
Verticals: Grocery, retail, prepared meals, courier services
The predicted ETA's have changed my entire day of dispatching. I depend on these ETA's to provide our customers with the most accurate Arrival times for our drivers.
I can pinpoint my drivers so closely that, I can literally see them parked in a customers driveway.
My drivers absolutely love the Onfleet app. The comments I've received have been very positive.
Need deliveries in Chicagoland? Say hi to Dynamic
---
Greenway Courier
Chris Castellarin, Founder and President
Markets: Toronto, Calgary
Vehicle types: Cars, vans, box trucks
Verticals: Pharmacy, grocery, flowers, parcel, general courier
I really can't say enough great things about it.
I many times need to get my drivers back to the 'other' app and I've literally had people fade away and lose interest in the work because it becomes too much like, well, work!
I can literally get a non experienced person successfully completing busy, long challenging routes on their first day - with ZERO training!
Need deliveries in Toronto or Calgary? Say hi to Greenway
---
Some of the courier and DSP-specific features that we offer out-of-the-box include:
Powerful and Accurate ETAs
Providing accurate and transparent estimated delivery times to clients can really make the difference during the outsourcing experience.
Onfleet generates ETAs based on the data produced from tens of millions of deliveries that our users have run through our system. Having our incredibly powerful machine learning algorithms on your side as a DSP can allow your operation to scale faster than you thought was possible.
Custom Branded Messaging
DSPs have the ability to easily provide custom branded messaging for every client being serviced within their portfolio.
The end-customers receive our real-time tracking SMS messages that look like they're coming from the company they ordered from. These messages can be sent out at different milestones for every client (start, complete, distance to completion, ETA, etc...), depending on the nature of the deliveries. 
Powerful API Integrations
Integrating with the Onfleet API gives DSPs a modern platform rivaled by no other courier software on the market.
Robust integrations with client point-of-sale and backend management systems can be achieved with minimal engineering resources. Additionally, high volume manifests can be imported within seconds. Lastly, reoccurring and scheduled route imports can be set within our dashboard for automated scheduling.
Our connections feature allows couriers to directly connect their Onfleet dashboard with any other Onfleet users and pass work back-and-forth. This allows DSPs to build robust redundant networks of fellow couriers within their markets, as well as, build multi-market partnerships.
Mobile Dispatching
As delivery service providers, we get it, you're always on the go. Whether running a VIP delivery, meeting a potential client or at home after hours, our mobile dispatching has made it easy to manage operations on-the-go.
One of our newest features, has made managing from any mobile device, specifically tablets, incredibly easy. This has freed up DSPs and their managers to constantly be on top of their complex daily operations, no matter where their office is that day.
These managers have the ability to track specific drivers and deliveries in real-time, re-assign deliveries to different delivery personnel, access proof of delivery information and all of the other suite of dispatching tools we offer.
Comprehensive Analytics
Onfleet Analytics provide an overview of operations that can allow DSPs to optimize their operations through data-driven decisions.
Managers can quickly analyze the performance of specific drivers, teams or their organization as a whole. 
Additionally, our historical exports provide detailed reports with 40 different data points on each and every delivery. This also provides a modern, data-driven edge to our DSPs. This data can be used to bill clients, pay couriers, identify problem areas and more.
Chat
In-app chat provides a powerful and streamlined way to communicate with the entire eco-system of delivery personnel.
Dispatchers and managers can send out announcements directly to their drivers, as well as, chat directly with specific couriers right in the Onfleet app. This makes in-the-field assistance for specific delivery tasks efficient and streamlined.
Proof of Delivery
DSPs can configure which proof of delivery details their drivers are required to capture on a per client basis.
These details include barcodes, photos, signatures, specific notes and reasons for failure. Additionally, these can be quickly accessed and sent to clients through our API, dashboard and analytics export.
Drivers can also utilize our in-app ID scanner with age verification feature for alcohol, cannabis, or other age-restricted deliveries. We support the ability to scan any US or Canadian government issued identification card simply with the device's camera.
---
If you run a delivery service operation and would like to explore how Onfleet can be the backbone of your complicated operations, we'd love to hear from you!
Feel free to reach out here.