There are a lot of delivery management tools out there and let's face it, finding the software that fits the needs of YOUR business can be downright difficult. Let's take a quick look at three elements that we hear time and time again are the reasons why our customers, in sixty plus countries around the world, choose to use and stay with Onfleet.
1. Route optimization
Delivery is a volume game. Manually creating routes can get the job done for a startup, but automated optimization tools are an inevitable aspect of any mature delivery operation.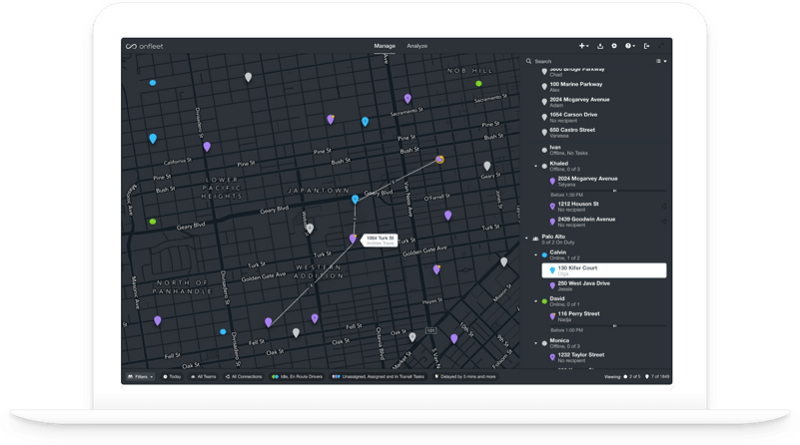 Whether your deliveries are scheduled, on-demand or somewhere in-between, Onfleet's optimization tools will automatically create complex routes for your drivers in a matter of seconds. Based on customer feedback, some of the most popular parameters you can choose to accommodate are:
Complex overlapping delivery windows
Driver and fleet capacity
Changing driver schedules
Different pick-up and drop-off hubs
Batched pick-ups / inter-leaving within routes
Coupled with our powerful auto-assignment logic, we'll have your team on the road and receiving optimized work with little to zero dispatcher input.
Learn more about our route optimization tools here or check out the intro user video below:
Onfleet route optimization overview
2. We predict the future
Having powered tens of millions of deliveries for hundreds of businesses around the world, we are able to leverage an immense amount of aggregate data to improve the platform and drive operational efficiencies for all of our customers. Additionally, we utilize this data to predict the completion times of your deliveries and allow for automated adjustments on the fly.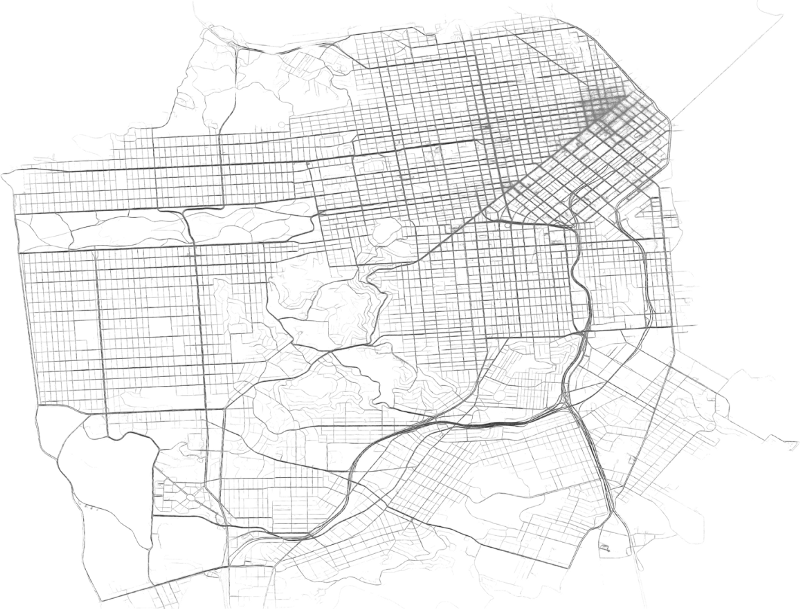 Learning an end-to-end machine learning model for transit time is something we call "pseudo-routing", where we estimate the duration for a task given the start and end location, start time, and other operational parameters. Some of these parameters we consider include:
Historical traffic patterns
Data driven expected delays
Route efficiencies based on proprietary machine learning models
So what does this mean for you? With Onfleet's predictive tools, you'll receive real-time completion estimates, allowing for immediate error resolution and re-routing. We also provide estimated driver departure times that assist with route planning and scheduling. All of these culminate to provide a complex out-of-the-box tool that keeps your fleet running smoothly.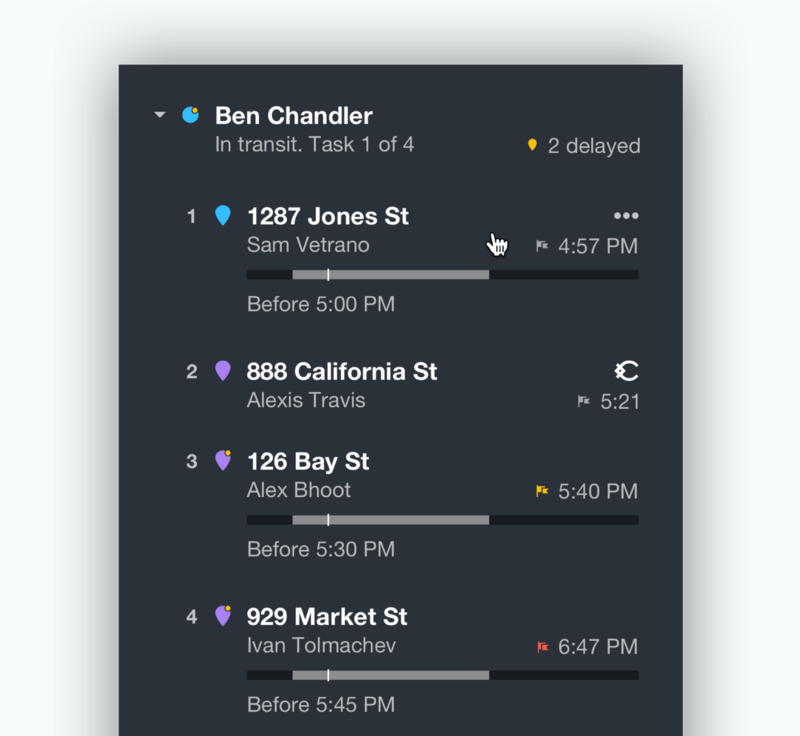 To learn more about how our machine learning predictive models work, visit our CTO, David Vetrano's, article Predicting the Future with Onfleet.
3. Our API and integrations
Automated task entry is another absolute must when operating an efficient delivery operation at scale. The ability to integrate seamlessly and reliably with your delivery software is paramount.
The Onfleet API is a modern RESTful web service for developers and integrations to programmatically interact with Onfleet's data and real-time delivery management and analytics functionality. With efficient integration efforts, interacting with our RESTful API can modernize your operation beyond even the most established legacy players.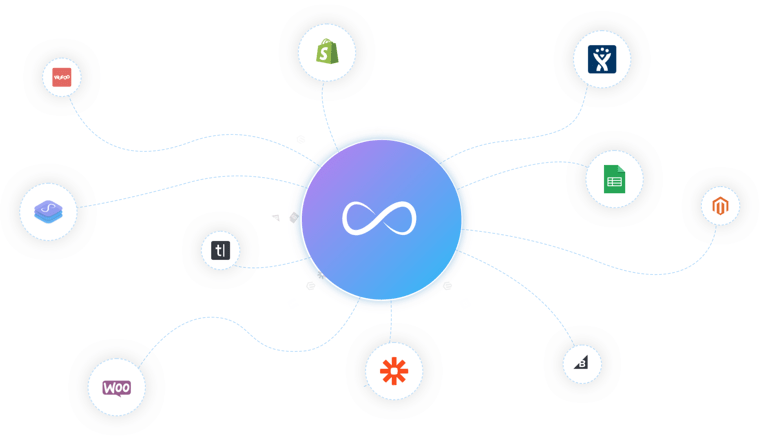 Additionally, Onfleet seamlessly integrates with a trove of the most commonly used third-party apps on the market. This list includes, but is not limited to:
Shopify
Zapier
All Google Suite products
WooCommerce
Typeform
BigCommerce
Parseur
Magento
Wufoo forms
JIRA
Making Onfleet the backbone of your delivery operations, coupled with our flexible API, can quickly put you in the driver's seat of a scalable logistics operation.
To learn more about integrating with Onfleet start with our docs, our support center and our Zapier portal. You can also see how to create simple, Zapier-enabled, automation logic in less than 10 minutes with this quick video:
Automated Onfleet reattempt logic with Zapier
As always, if you have any questions about how Onfleet can help power your delivery operations, please don't hesitate to reach out to us at contact@onfleet.com.