Almost as soon as Foxtrot opened its doors for business in 2014, its innovative perspective on gourmet indulgences and basic kitchen necessities proved to be a hit with the Uber generation. What initially attracted Chicago's bustling young professional crowd was just that fact alone: there were no physical doors to open.
As a state-of-the-art app for food and sundry delivery, Foxtrot quickly had the market covered in bringing its variety of fresh gourmet offerings — including carefully selected beers and wines, artisan sandwiches, last-minute gifts, and high-end personal care products — to those hungry for a real meal and nice glass of cabernet after a long day at the office.
With business booming, it didn't take long for Foxtrot's young founders to find the proper funding to open not one, but two, brick-and-mortar storefronts to welcome their satisfied clientele in to sample their full spectrum of thoughtfully curated offerings. But Foxtrot's loyal stream of physical and app-based fans weren't the only happy customers. Thanks to the company's early adoption of Onfleet, productivity was able to keep pace with growing sales, guaranteeing streamlined workflows and, ultimately, maximum success potential.
Problem: The Blessing and Curse of Success
"Our number one problem was volume," admits Taylor Bloom, Foxtrot's CTO and co-founder. "Being able to handle volume as things went well and we faced expansion. Our business has a very defined peak time and non-peak time and the third-party [delivery fulfillment] services that we had been using before were not really cost-effective. During our peak times, the systems would often just fall apart."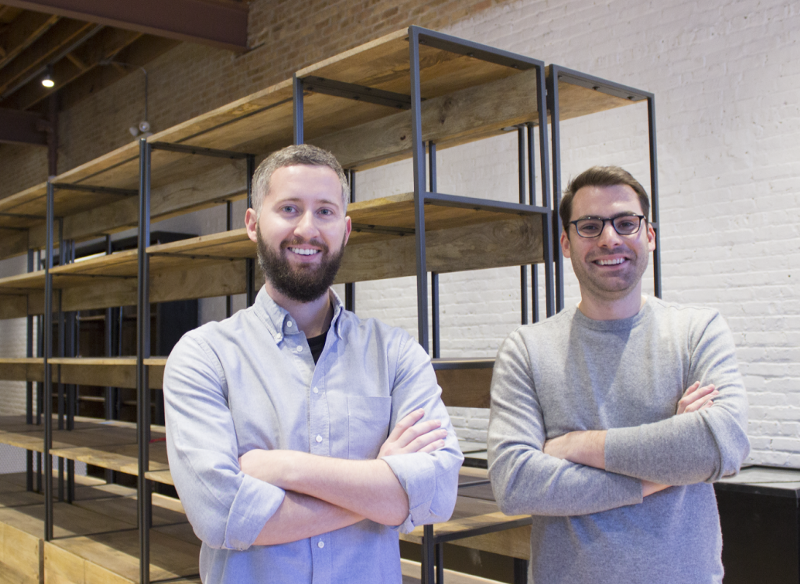 Confronted with the overwhelming challenges that come along with running a successful delivery-based business model, Bloom and fellow co-founder, Foxtrot CEO Mike LaVitola, were desperate for a more cost-effective solution to meet their expansion needs. After nearly a year of steady success and growth, it became apparent that a scalable system to manage Foxtrot's high-volume delivery operations was needed — and fast.
"When we started, we primarily used one service for the majority of the time," says Bloom, "but then they weren't really able to keep up with our growth. So, we tried a couple other systems to see if they could match our volume and timing. But we soon came to the conclusion that, for our business, we needed something in-house."
Implementation: Enter Onfleet
"Onfleet seemed to offer what we needed right away…they had everything we were looking for, so, we kind of jumped on that."
— Taylor Bloom, CTO and Co-founder at Foxtrot
Trial and error may be commonplace in the business community — particularly for a food-based service dependent on ever-evolving technology to adhere to its core business structure — but with success already at hand, meeting customer needs had to become an exact science.
"We had already seen the writing on the wall when it came to our on-demand delivery fleet, so it was a hands-on search to find another system," recalls Bloom. "Onfleet seemed to offer what we needed right away. Everything looked really good so we set up an initial call and they had everything we were looking for, so, we kind of jumped on that."
According to Bloom, while the previous solutions they implemented had areas of proficiency, only Onfleet covered all the required bases. To Foxtrot, realtime delivery tracking for customers, seamless order dispatching, and reliability and accuracy at scale were the highest priorities.
"The very first system we had was provided by a company that initially promised driver tracking, but it never really materialized," reflects Bloom. "[Other systems] were more expensive and didn't really do exactly what we wanted them to do. Not only could Onfleet handle what we needed, but also provided it at a reasonable price."
Solution: Successful Expansion and Growth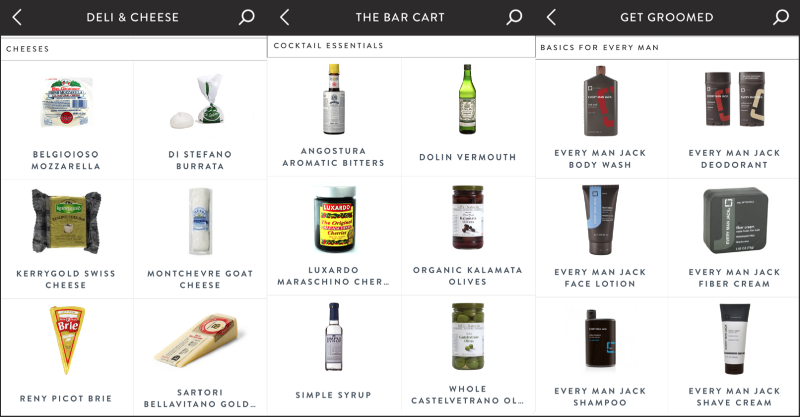 Once Onfleet was fully implemented, the positive results were felt by every member of the Foxtrot team — from founders all the way to drivers — almost immediately. Says Bloom, "One of the coolest things that [Onfleet] allowed us to do was provide realtime statuses to our customers about their delivery. That was the number one feature to us. Onfleet made us able to do that."
"The feedback from our couriers has been great," says Bloom. "We have had several drivers that have been with us since our founding and have gone through all of these systems as we have evolved. According to all of them, the experience has been great, the technology has been great — especially the driver app that Onfleet provides. It's all been pretty seamless and easy to understand. And now, when we onboard new people into the company, it's an easier and quicker process."
With Onfleet now in place, Foxtrot has never been more successful. In Bloom's estimates, there has been a 30 to 35 percent increase in productivity after switching over. The pairing of a quality service with a built-in customer base, coupled with Onfleet's comprehensive dispatching solution, has translated to a faster and more efficient workflow that will easily scale as Foxtrot continues to expand.
Are you based in Chicago and eager to get a taste of the Good Life? Download the Foxtrot app or visit them in person!