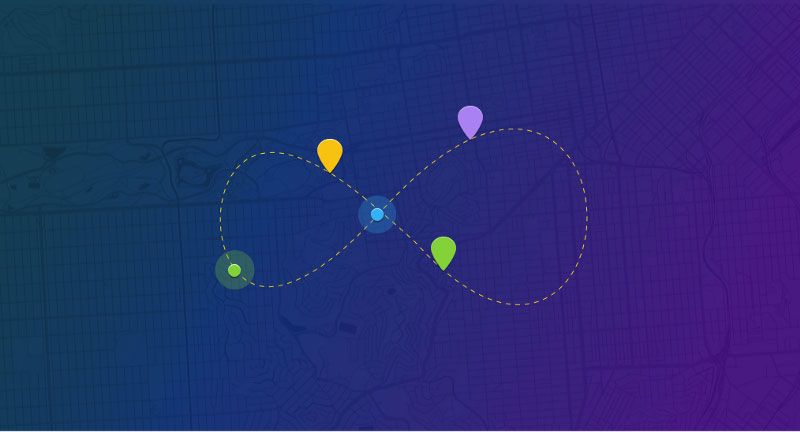 After months of hard work and close cooperation with many of our customers and partners, we're very excited to announce the release of Onfleet's advanced Route Optimization engine.
Route optimization allows you to quickly create timely, intelligent, and efficient delivery routes. Our algorithm considers your delivery locations, time windows, real-time and historical traffic data, road speeds/restrictions, and driver schedules. Even the capacity of your vehicles and time on-site can be included, satisfying the most demanding of delivery models. Route optimization joins our flagship dispatch, mobile and analytics tools to create the most advanced end-to-end delivery platform in the world. Onfleet puts every order in the right place at the right time, significantly reducing fulfillment costs while delivering superior customer experiences.
Route Optimization is priced at $0.09 per completed optimized task, and all plans come with a 30-day unlimited free trial. Learn more about Onfleet's pricing here.
Here's what some of our early users are saying about Route Optimization:
"The Onfleet route optimization tool has helped our business significantly. Since we started using it, our driver efficiency has improved by approximately 25%. As we continue to grow, Onfleet saves our dispatchers and runners valuable time. Not only that, every order is set to be on time, which has resulted in a high level of trust from our clients."
— Omid Larijani, President,

"Since discovering Onfleet and testing out the new Route Optimization feature, we've been thrilled with the reliability and efficiency of our home delivery routes. Most importantly, our drivers and delivery partners are delighted with the elegant interface, which makes route planning, tracking, and executing both seamless and…fun!"
— Steve Seeger, Operations Maven,

"Many of our customers are startups operating on tight budgets. Onfleet has enabled us to cut our route times by 50 percent, and the number of drops attainable within a four-hour window has doubled. In addition, Onfleet enables my dispatch team and clients to easily monitor a route's progress in real-time and offer solutions as situations arise. I'm excited about having the opportunity to offer Onfleet to my customers as the perfect dispatching solution. For any company offering to-door delivery solutions, this is a godsend."
— David Coupar, Director of Operations,

Ready to start optimizing?
To get started, your organization's administrator must log in to their dashboard to create Hubs. Then, simply assign Hubs to your Teams and follow these steps to start optimizing your routes!
If you don't yet have an Onfleet account, email sales@onfleet.com to get started today!