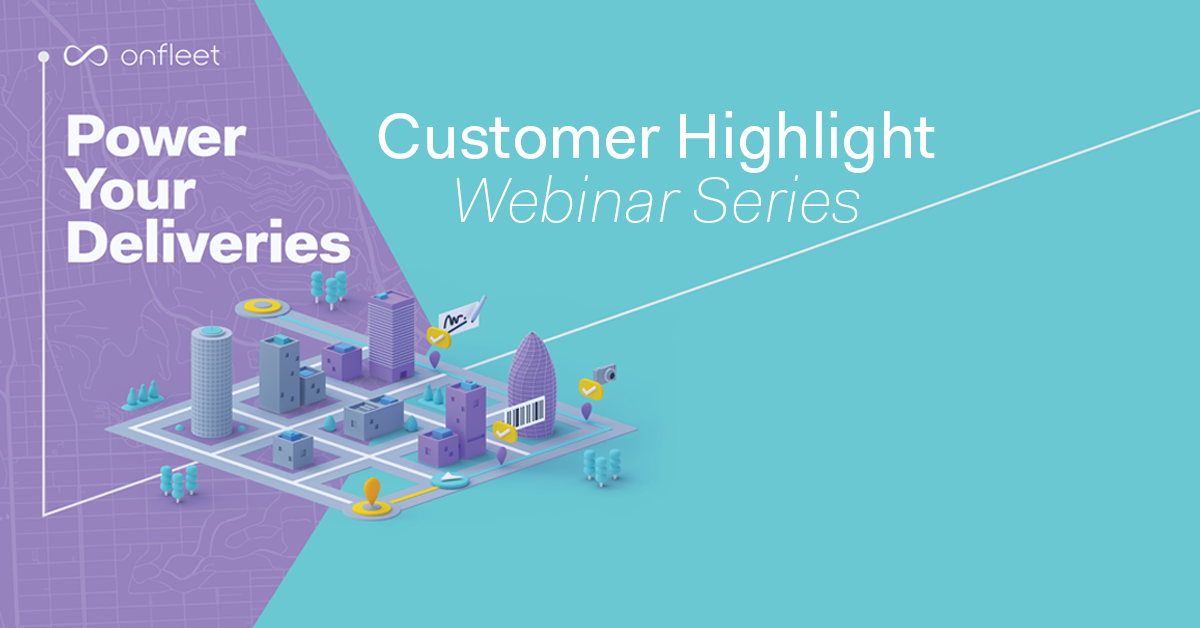 As a leader in last mile delivery software, we work with many businesses across an impressive variety of industries. Every customer uses Onfleet in their own way, whether they're small business owners, operations managers, dispatchers, or drivers. After encountering so many different use cases and integrations with our platform, it became clear that we need to shine the spotlight on a few of our biggest power users.
We're excited to continue our Customer Highlight webinar series with Joseph Evangelista, Director of Retail Logistics at EQ3, on March 16th, 2023, at 10 AM PST / 1 PM EST.
These sessions allow our guests to share how they manage their delivery operations and answer questions from a live audience. New and long-time Onfleet users can expect to gain intermediate to advanced knowledge with our platform and several different integrations that can further simplify your deliveries. Some may be familiar or unexpected, but you'll be surprised by what can work together to boost your business.
Session #4 - Joseph Evangelista, Director of Retail Logistics, EQ3
EQ3 is a modern furniture company focused on design, sustainability, and making timeless pieces that will be enjoyed for a long time. Since 2021, the company has relied on Onfleet to streamline the routing process for its large furniture orders and keep customers informed with accurate ETAs.
---
Session #3 - Shelby Taylor, Farm to People
Farm to People is a local-focused grocery delivery service with a mission to provide convenient access to high-quality, farm-fresh food to the people of New York City. Over the past four years, they have used Onfleet to handle its last mile delivery logistics - from creating routes and managing drivers to effectively reporting delivery data with visualized metrics.
---
Session #2 - Ben Whittle, Toolbx
Toolbx has built a construction e-commerce platform to connect contractors, suppliers, and logistics providers across Canada with the building materials they need. With 60% of Toolbx's construction material orders happening the night before, it's essential to automate as much of the process as possible to provide consistent fulfillment and customer satisfaction.
---
Session #1 - Philip Gomez, Patty's Cakes
Patty's Cakes grew from one woman's passion for baking to a beloved Fullerton, CA staple for baked-to-order treats. Co-owner Philip Gomez has owned the business operation and marketing, including introducing local delivery up to 23 miles away. When he needed quality delivery software to ensure the customer experience was to Patty's standard, he turned to Onfleet and has since generated a 400% increase in demand.
---
Are you interested in signing up to learn more about Onfleet and how it empowers our customers?
Sign up for our next session on 3/16 at 10 AM PST - we hope to see you there!