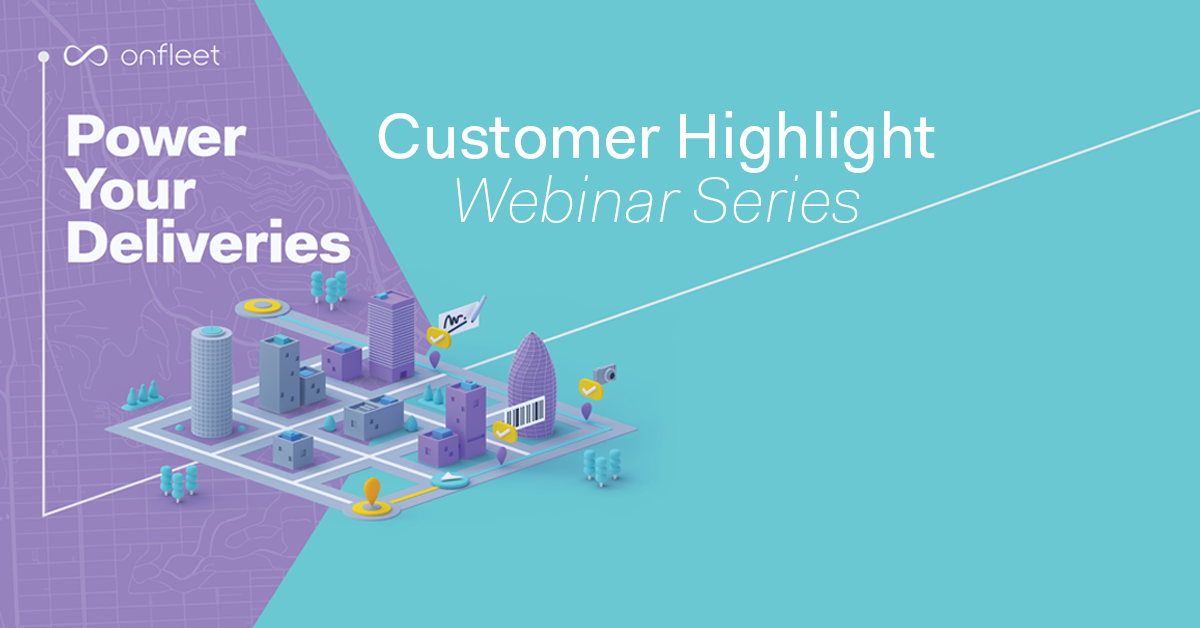 As a leader in last mile delivery software, we work with many businesses across an impressive variety of industries. Each of our customers uses Onfleet in their own way, whether they're a small business owner, operations manager, dispatcher, or driver. After encountering so many different use cases and integrations with our platform, it became clear that we need to shine the spotlight on a few of our biggest power users.
With that said, we're thrilled to kick off our upcoming Customer Highlight webinar series with Philip Gomez from Patty's Cakes on September 22nd at 10 AM PST!
These sessions are designed to allow our guests to share how they manage their delivery operations and answer questions from a live audience. New and long-time Onfleet users can expect to gain intermediate to advanced knowledge with our platform and several different integrations that can simplify your deliveries even further. Some may be familiar or unexpected, but you'll be surprised by what can work together to boost your business.
Session #1 - Philip Gomez, Patty's Cakes
Patty's Cakes grew from one woman's passion for baking to a beloved Fullerton, CA staple for baked-to-order treats. Co-owner Philip Gomez has owned the business operation and marketing, including the introduction of local delivery up to 23 miles away. When he needed quality delivery software to ensure the customer experience was to Patty's standard, he turned to Onfleet and has since generated a 400% increase in demand.
Are you interested in signing up to learn more about Onfleet and our countless integrations? Sign up for our first session on 9/22 at 10 AM PST via the image below!