Demand for Patty's Cakes and Desserts quadrupled during the pandemic. Onfleet helped the company meet demand while simplifying logistics.
Customer Introduction
Patty's Cakes and Desserts is a retail storefront bakery in Fullerton, California offering online ordering and local delivery of baked goods. For quality control, the company has its own team of delivery drivers that make 360 deliveries every month, including 60 wedding cakes and 300 smaller items.
"We're not burgers. We're not fries. We're not UPS boxes," says Philip Gomez, co-owner of Patty's Cakes and Desserts. "It's very easy to damage our goods, so bringing delivery in-house ultimately was a better decision for us to make sure that we had quality from end to end with the customers."
Problem
As the pandemic hit March of 2020, delivery demand for Patty's Cakes and Desserts quadrupled.
"Overall when people get stressed they want to eat, and the last two years have been quite stressful," says Gomez.
Patty's Cakes and Desserts was using a third-party delivery company to manage deliveries, but the delivery company quickly closed its doors with the start of the pandemic.
"At that point, with so much demand during the pandemic for deliveries, there was no question of whether or not to just stop doing deliveries — it was more like, 'Okay, time to pivot and figure this thing out,'" Gomez said in an interview with PYMNTS.
Solution
In May 2020, Patty's Cakes and Desserts implemented the Onfleet route optimization platform.
"We did some research and found Onfleet," says Gomez. "It's ultimately been a way better decision than our previous situation. To Onfleet's credit, it made that 400 percent essentially seem like the original amount, if not easier."
Onfleet runs all of the company's delivery aspects and routing. Gomez credits the ease of Onfleet to its "fantastic UI" and notifications that bring control and visibility to the delivery process.
"Onfleet is just super snappy and quick. The user interface from the front end all the way to the backend of their API is great," says Gomez.
Gomez, who does not claim to be an expert coder, has learned many ways to improve his company's delivery operations through Onfleet's API.
"If I could do it…" says Gomez in a nod to his technical inexpertise. "Ultimately, we let the technology do the heavy lifting while we just do all the things we're good at."

Results
Volume Managed

Delivery demand for Patty's Cakes and Desserts remains steady at a 400% increase even 2 years after the start of the pandemic. But the company is no stranger to volume surges. Around Valentine's Day, it sends out 120 orders in two days.

"It's a significant amount of volume and Onfleet makes that work for us," says Gomez. "There's no way we could do the volume that we do without Onfleet."
Patty's Cakes and Desserts utilizes Onfleet's delivery route planner software to organize routes, drivers, and delivery start times.
"Without Onfleet it wouldn't be manageable," says Gomez. "We wouldn't be nearly as efficient with that kind of volume without the tools that Onfleet gives us to visually see what deliveries we have and how to put those routes together in the most efficient manner. It makes a big project doable."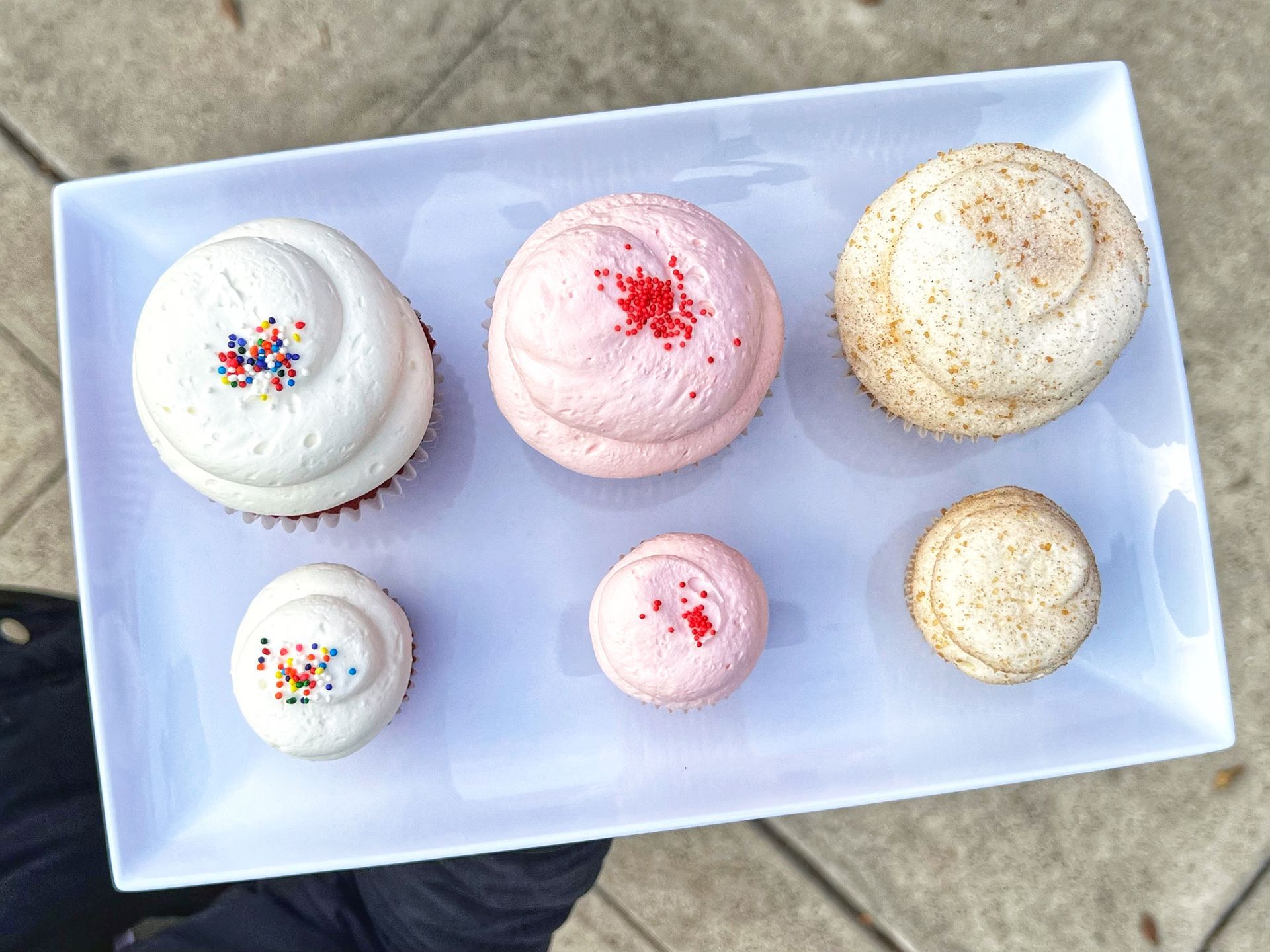 Satisfied Customers

Patty's Cakes and Desserts delivers to many of the college campuses in the area including Fullerton College, Chapman University, and University of California Irvine. Moms from out of state order sweet treats for their college students and are delighted by the tracking and delivery notifications provided by Onfleet.
"People are super excited because they know when to actually call the customer versus not knowing when it's going to show up that day," says Gomez. "Onfleet, with the tracking and notifications, has been very, very helpful.
Hotel concierges were equally impressed with Onfleet tracking at a recent business conference near Disneyland. Concierges often have to follow up on delivery arrival times for hotel guests.
"Everyone does delivery. We deliver to the level that you can watch it as it's delivered through Onfleet tracking," Gomez told the concierges. "They were like 'What? You guys offer that?' They were mind blown."
Engaged Employees

Patty's Cakes and Desserts employs its own delivery drivers. When they're not delivering, they're helping out in the store, folding boxes, and in general, contributing to the success of the business.
With Onfleet, the company's employees are better able to see the big picture.
Gomez says, "They're more aware of their routes and more aware of the advantages and disadvantages. They also understand the whole flow, why deliveries should be done properly, and ultimately get things done in a respectful manner."

Want to hear how other companies and industries are using Onfleet?
Read more case studies here.