Onfleet's delivery management software helps Fresh Prep meal kit delivery service improve driver and customer experience while scaling the business to thousands of weekly deliveries.
Customer Introduction
Founded in 2015, Fresh Prep is a sustainability-focused, subscription-based meal kit delivery service operating in Western Canada.
Malloreigh Hamilton, Senior Manager of Strategy and Operations at Fresh Prep, says, "We are a super vertically integrated company, so we pretty much do everything in-house. It allows us to have better control of the quality of the product and maintain B-Corporation standards like ethical and local sourcing."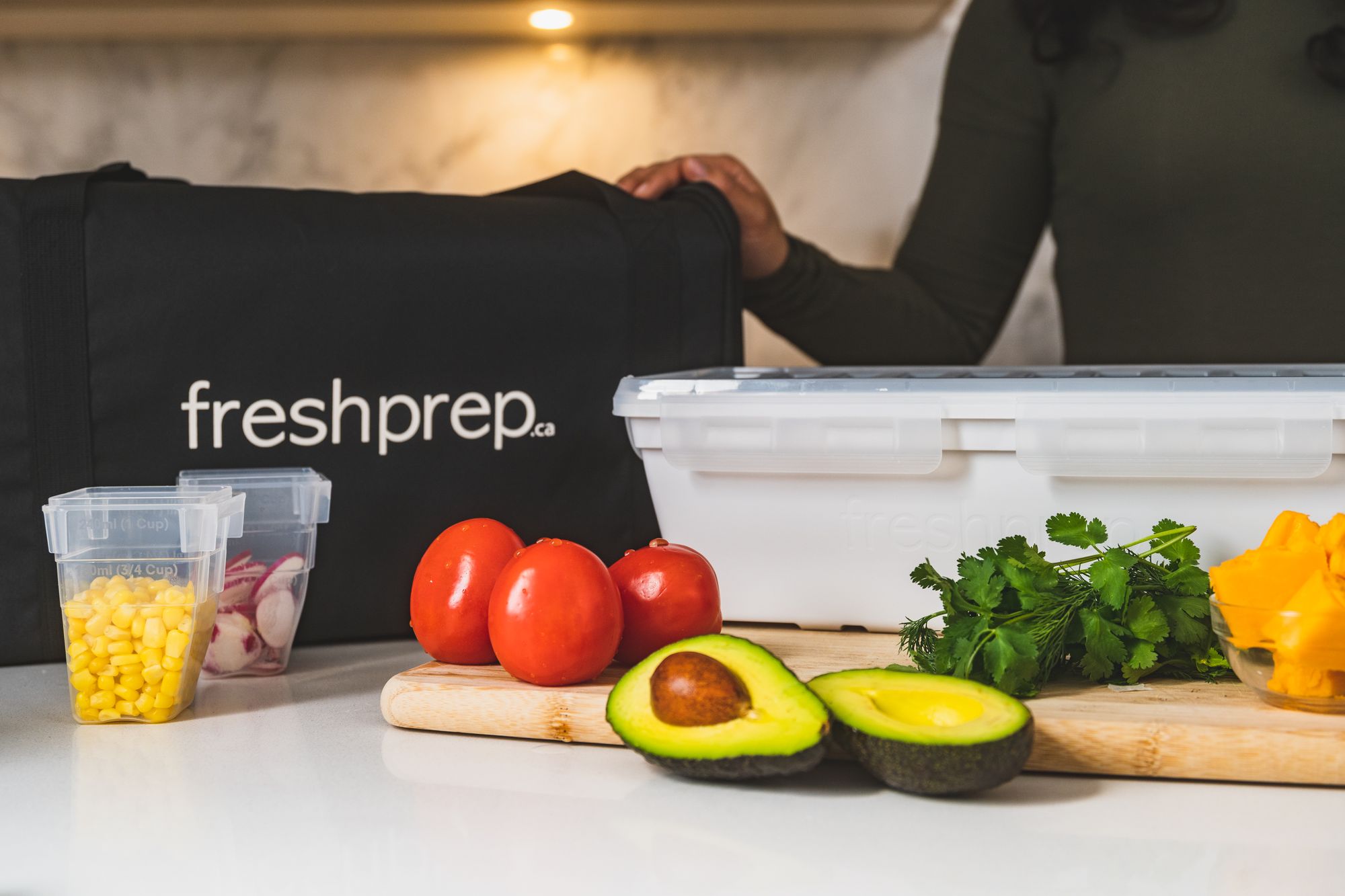 Problem
Built in-house, Fresh Prep's proprietary technology platform includes a customer-facing website for placing orders and a backend for receiving orders, processing payments, and shipping. Despite the robust in-house system, a framework for production and package assembly was needed for optimized and efficient order processing.
"As we grew, we needed software that was going to work with us," says Hamilton about Fresh Prep's proprietary application, "so we adopted Onfleet in 2016."
Solution
Onfleet's delivery management system provides Fresh Prep with an integrated route optimization engine that not only efficiently routes orders for delivery but also triggers and optimizes their backend production process.
"We're a subscription model, so our meal kits are made just in time before order delivery, to ensure maximum freshness," says Hamilton. "We need to route those as soon as possible in order to get our production process started."
Every Wednesday at midnight, a push API sends the week's Fresh Prep orders to Onfleet, where they are routed to a driver. From there, a webhook notifies the backend to trigger the production process.
"We need to do our routing on Onfleet before we can really do anything else," says Hamilton. "It allows us to plan out what we need to get done every day. Our cadence of order picking and production planning all integrates with our Onfleet routing process."
Hamilton says Fresh Prep's proprietary application was built alongside Onfleet from the beginning, "We rely on a lot of the features of Onfleet in order to power our own system, so we're really quite woven together at this point."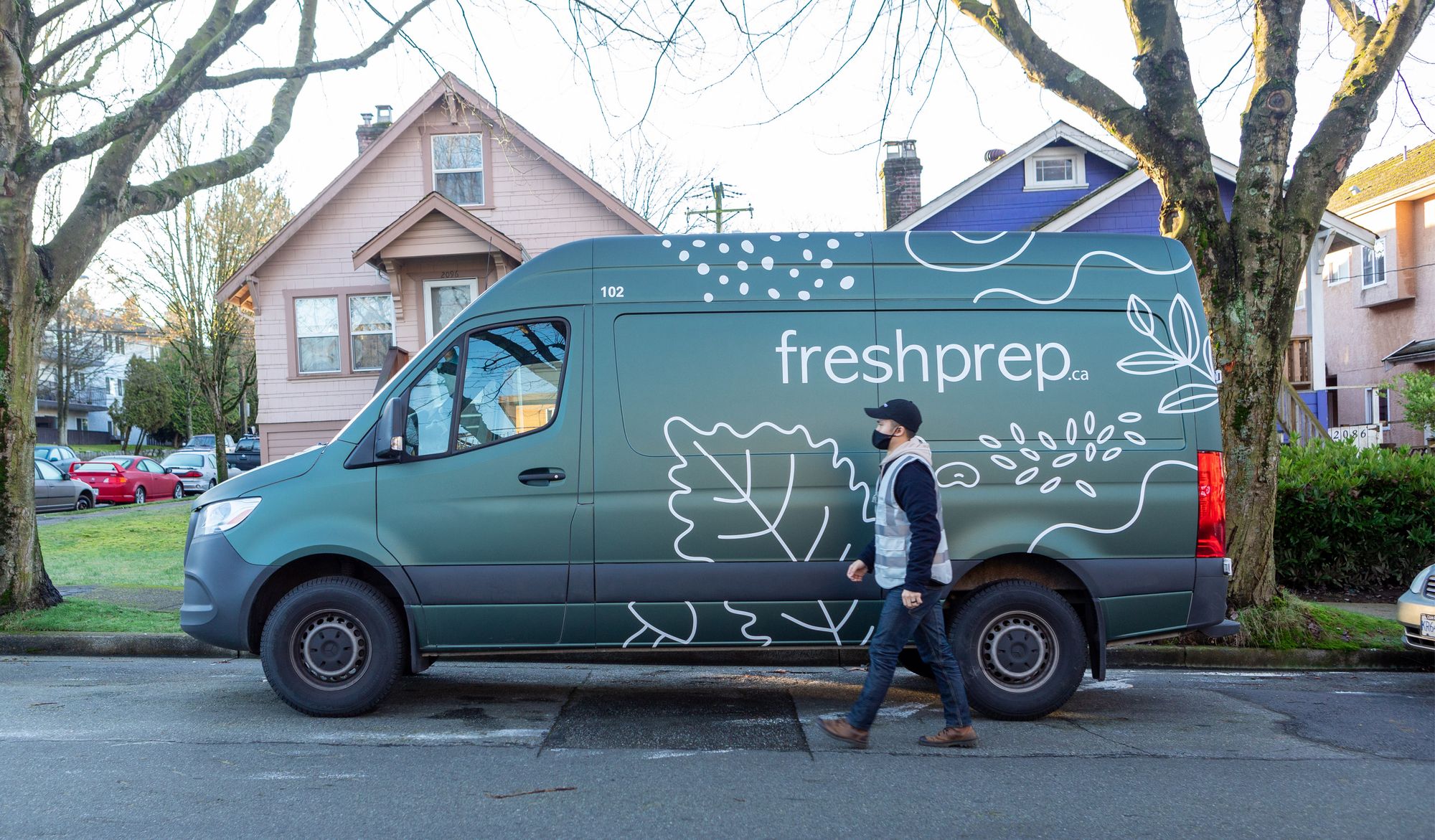 Results
Superior Driver Experience
A top-tier customer experience isn't possible without ensuring the same for drivers. A recent RouteSmart survey of 28 leading parcel/package delivery companies saw 89% of respondents agree that there is a direct link between driver satisfaction and customer satisfaction. Hamilton says many of their drivers have other clients or work for a third-party company like Doordash or Uber Eats, but the Onfleet driver app experience has stood out as a benefit.
"Our drivers are always raving about the app," says Hamilton. "They're always really pleased with how the Onfleet driver app performs, so that's been really lovely."
Simplicity plays a sizable role in the company's success. Using Onfleet, tasks are automatically assigned for a consistent work routine. Drivers can choose their preferred GPS app – Google Maps, Apple Maps, Waze, and more – for a familiar navigational experience. By Hamilton's estimates, using the Onfleet driver app saves the company half a day of training time per driver.
"Typically, when we have a new driver starting, it's about a 10-minute turnaround," says Hamilton. "Once they see the app on their phone, it's pretty straightforward."
Instead of a half day of onboarding, Fresh Prep can have a driver walk in on their first day and 10 minutes later be ready to take on their first route.
"It does save us a ton of time," says Hamilton. "It also saves them on time and lowers the barrier of entry for driving for us."
White Glove Customer Experience
Hamilton says the customer experience that Onfleet offers "feels very white glove to our customers." Helpful features include the amount of information provided to customers about their delivery, the ability to rate and review, and predictive ETAs.
"The thing we really love is predictive ETA," says Hamilton. "The predictive ETA text messages were a huge bonus for us. They provide excellent value for customers; we will never turn those off."
Easily Scales Business
In addition to making its own deliveries, Fresh Prep uses Onfleet to scale its business, providing a seamless fresh food delivery experience for local businesses in Vancouver that don't have robust delivery operations.
"For a lot of local businesses, particularly with perishable deliveries, it can be really expensive because you need to dispatch orders and then have them delivered before they get out of temp," says Hamilton.
With limited insulation and resources, on-time delivery becomes difficult for small businesses.
"It's either going to cost them a ton of money for a courier, or they can work with someone like us," says Hamilton. "We're already delivering cold products. We already have a just in time model, so it is really nice to be able to provide that."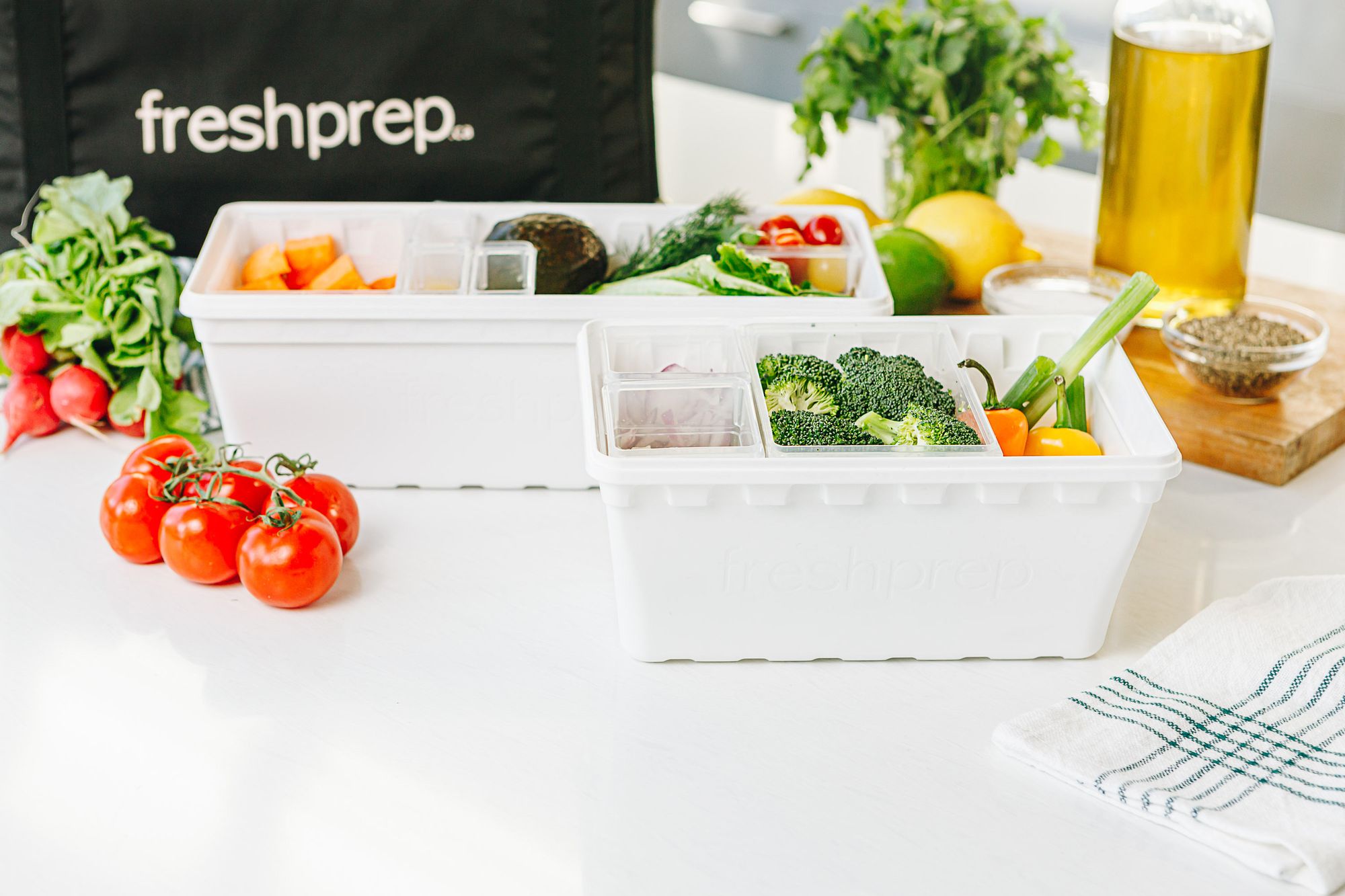 Setting a New Sustainability Standard
Since its inception, Fresh Prep has been firmly committed to convenience without sacrificing sustainability.
Meals are delivered in reusable, insulated, and sanitized cooler bags, eliminating the need for cardboard boxes. The company prioritizes using seasonal, local ingredients to reduce the distance food travels. And nearly 60% of its weekly recipes come in patented reusable meal kit containers called Zero Waste Kits to minimize the need for single-use plastic.
By signing up for Onfleet Offset in May 2021, Fresh Prep went carbon neutral with its delivery fleet. Since all of their delivery mileage is already tracked through Onfleet, they were able to eliminate the typical middle step of mileage calculation before carbon credit purchasing. Onfleet Offset helps streamline the entire process, allowing them to focus on delivering excellent food, value, and impact to their customers.
"The program has been fantastic," says Hamilton. "It's simple for us to use, especially because Onfleet makes it so easy by billing us for our carbon credits with our regular monthly bill."
Read more in this year's Onfleet Offset highlight!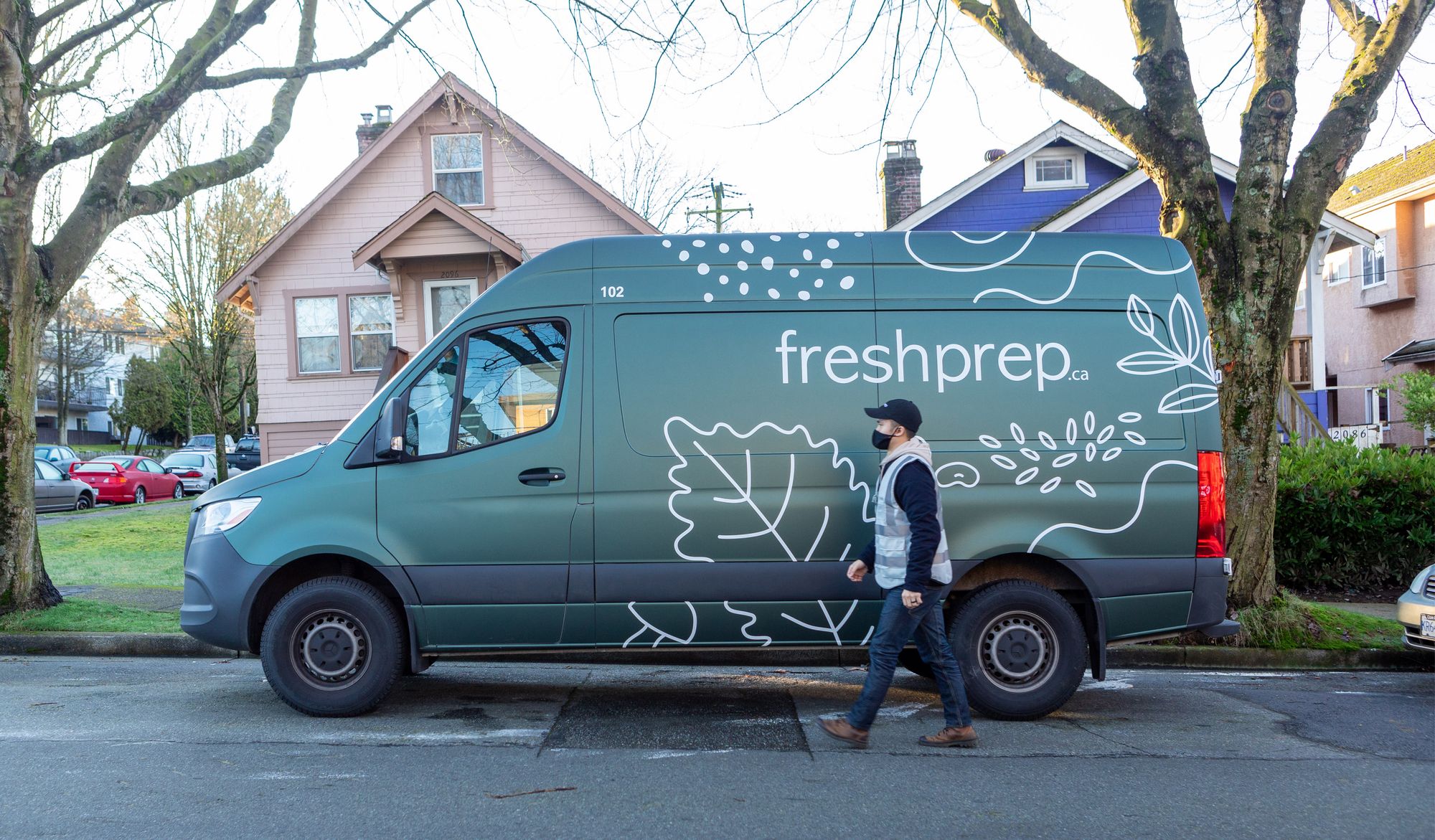 Conclusions and Next Steps
As a core piece of the Fresh Prep business model, Onfleet helps Fresh Prep with its production process while providing improved driver and customer experiences. In addition, Onfleet helps Fresh Prep quickly and efficiently scale its business without the need to expand geographically.
"For the time being, we are really refining and perfecting what we do in BC and Alberta," says Hamilton. "We're all learning as we go and learning as we grow."
Fresh Prep is exploring expansion into Ontario, Seattle, and Portland while scaling delivery for other local businesses. We're excited to empower their delivery operation every step of the way.
---
Thanks for reading! Can we ask you a quick question to improve our content?
*Don't worry, this optional survey will not trigger a sales call* 💜