This Earth Day, Onfleet Offset heads into its third year. Launched in 2021, it reflects Onfleet's commitment to curbing carbon emissions, promoting sustainable business practices, and restoring nature.
Over the past several years, Onfleet has continued to see a dramatic increase in delivery volume. People have come to rely on the safety and convenience of deliveries due to the pandemic. While deliveries are here to stay, we don't need to accept the environmental impact they can bring.
Onfleet Offset is a climate action program that offsets the carbon emissions from deliveries by supporting carbon-removal forestry projects across the globe. Our customers can easily opt-in to the program with a few clicks on our platform, and we help to reduce their carbon footprint.
We're committed to playing an active role in reducing the environmental impact of deliveries and are proud to work with so many companies who share our values.
In celebration of Earth Day 2023, we are spotlighting one of these incredible customers, Fresh Prep, who has been a dedicated supporter of Onfleet Offset from the start.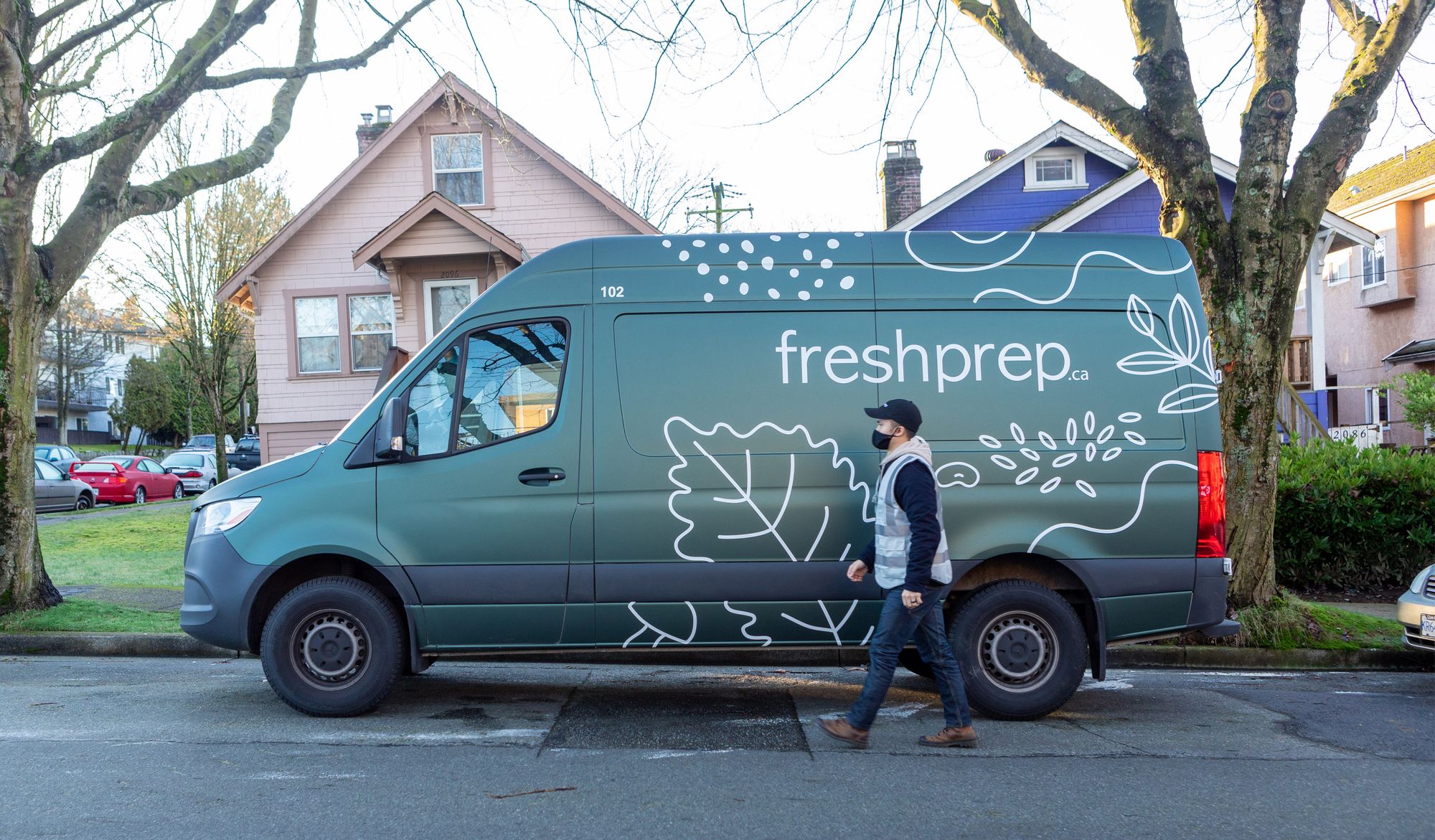 Fresh Prep is a convenient meal kit delivery service available throughout Western Canada, firmly committed to sustainability. They believe consumers should be able to enjoy all the benefits of a meal kit service - quick, easy, high-quality fresh food - while minimizing their environmental footprint.
Sustainability is in the brand's DNA. Fresh Prep is a certified B Corporation and mitigates its environmental impact from all angles. Below is just a snapshot of some of the initiatives they have in place.
Meals are delivered in reusable, insulated, and sanitized cooler bags, eliminating the need for cardboard boxes
Fresh Prep acquired Peko Produce, Western Canada's first delivery service for "peculiar" & surplus groceries, to tackle food waste within their operations. They also donate surplus food to local charities that help vulnerable communities build food security
Fresh Prep prioritizes using seasonal, local ingredients to reduce the distance food travels
About 60% of Fresh Prep's weekly recipes come in their patented reusable meal kit containers - "Zero Waste Kits" - to minimize the need for single-use plastic and maximize consumer convenience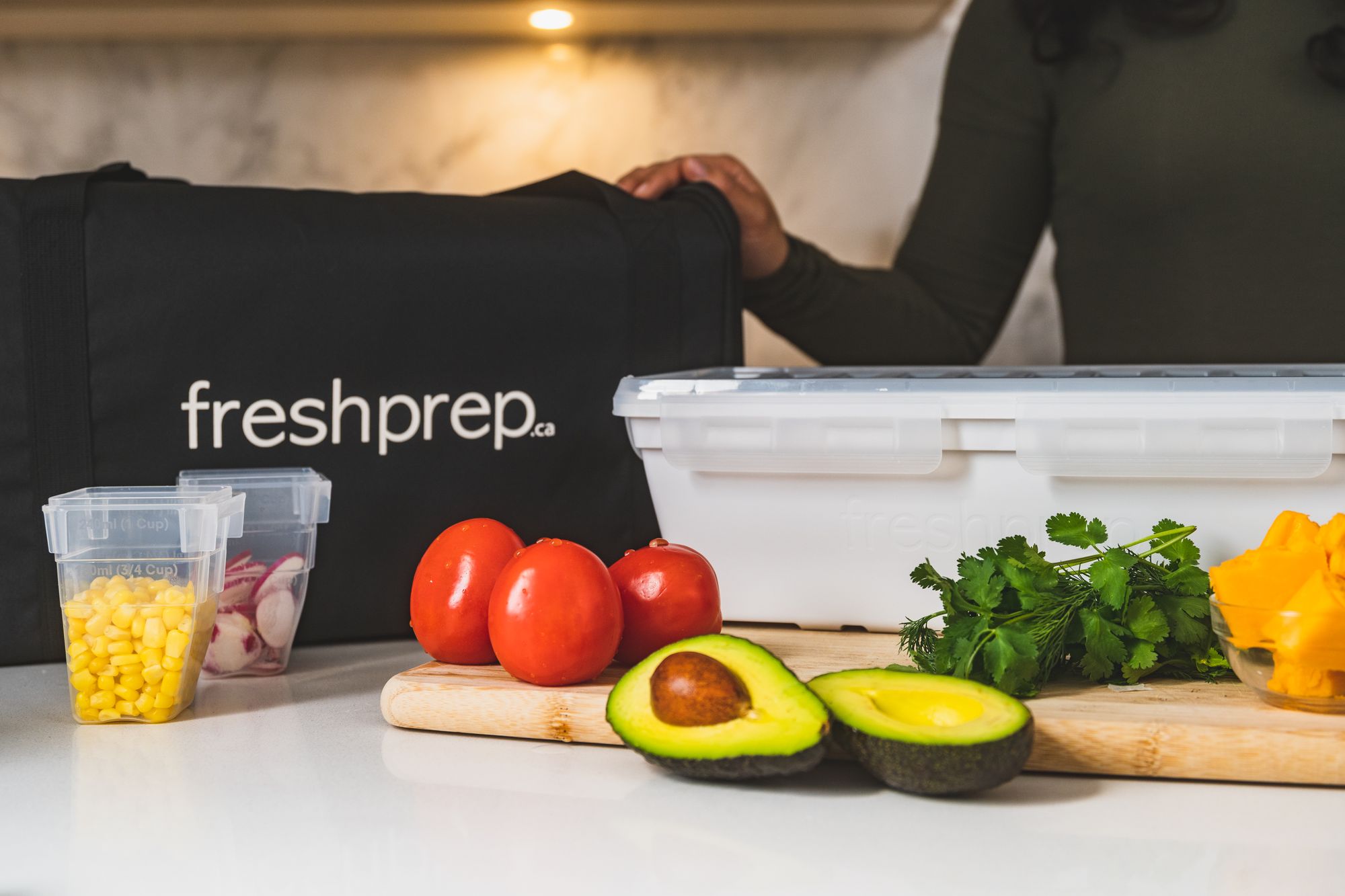 In May 2021, Fresh Prep went carbon neutral with its delivery fleet and began participating in Onfleet Offset. Carbon offsetting was a natural next step in their efforts to create a positive impact on people and the planet, and Onfleet simplified the process.
Since all of its delivery mileage is already tracked through Onfleet, they were able to eliminate the typical middle step of mileage calculation before carbon credit purchasing. Onfleet Offset helps streamline the entire process, allowing them to focus on delivering excellent food, value, and impact to their customers.
"Carbon offsetting is a harm reduction strategy that is helping us bridge the gap until we [can] electrify all of our delivery vehicles. The program has been fantastic; it's simple for us to use, especially because Onfleet makes it so easy by billing us for our carbon credits with our regular monthly bill." - Malloreigh Hamilton, Senior Manager, Strategy and Operations at Fresh Prep
As a result of Onfleet Offset, Fresh Prep achieves net-zero emissions for its deliveries, offsetting over 623 metric tons of carbon in 2022 alone.
Onfleet Offset is committed to prioritizing a carbon-neutral world and helping reduce the impact of deliveries globally. We are proud of the progress we've helped companies such as Fresh Prep make.
To date, we have offset over 7,500 metric tons of CO2 emissions. We look forward to the growth of Onfleet Offset as we work together to fight the effects of climate change.
Happy Earth Day!