Following the Super Bowl, Onfleet likes to participate in a little Monday Morning quarterbacking about game stats. Specifically, what interesting delivery events did Game Day trigger?
---
A look back to 2020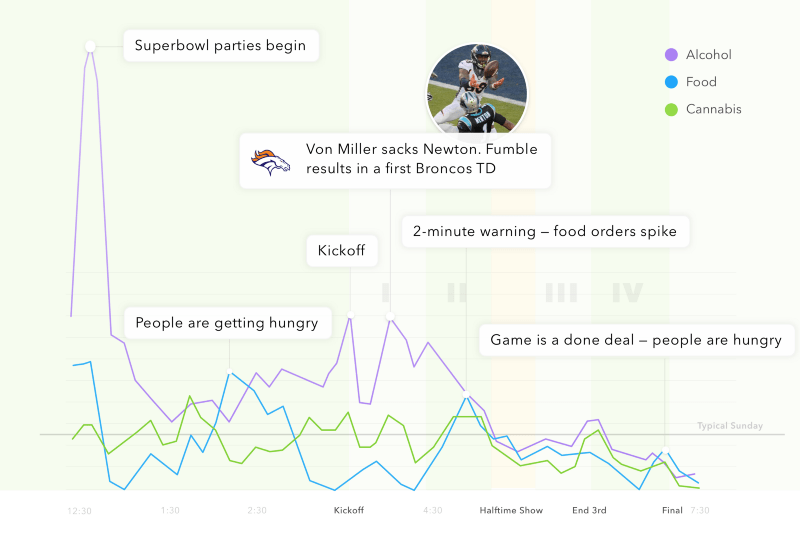 January 2020 feels like a long time ago, in a galaxy far, far away.
The game featured more action, there were undoubtably more parties, so there were higher volumes of orders, generally, and, especially alcohol, right before the game started.
---
2021: A Game Day NOT filled with surprises
We predicted food and beverage delivery volumes would increase, and they did, but not by that much. Most Game Day stats fell into a pattern of "not very surprising." After a very surprising past year, this semblance of normality felt, well, comforting.
Here are some stats we tracked:
---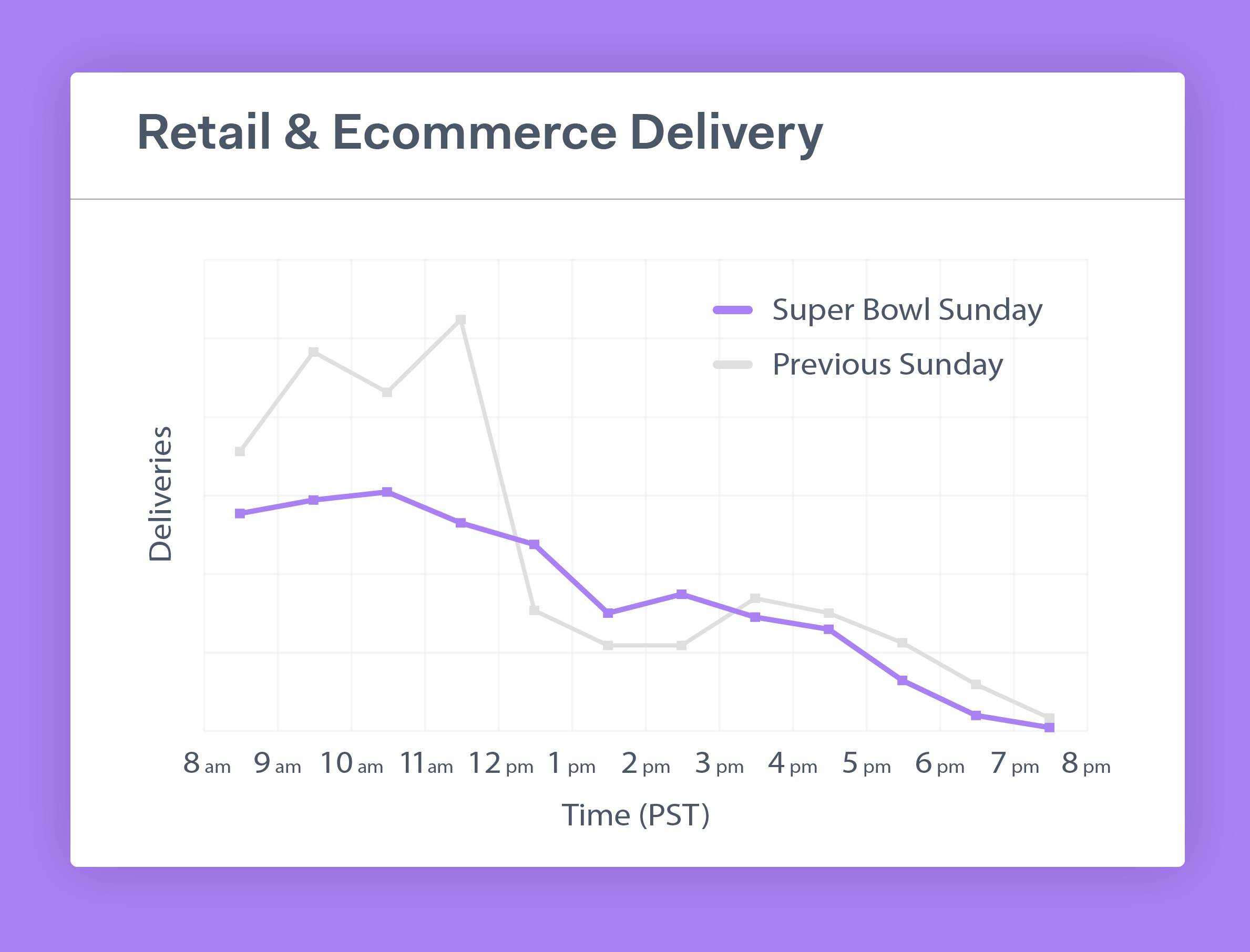 ---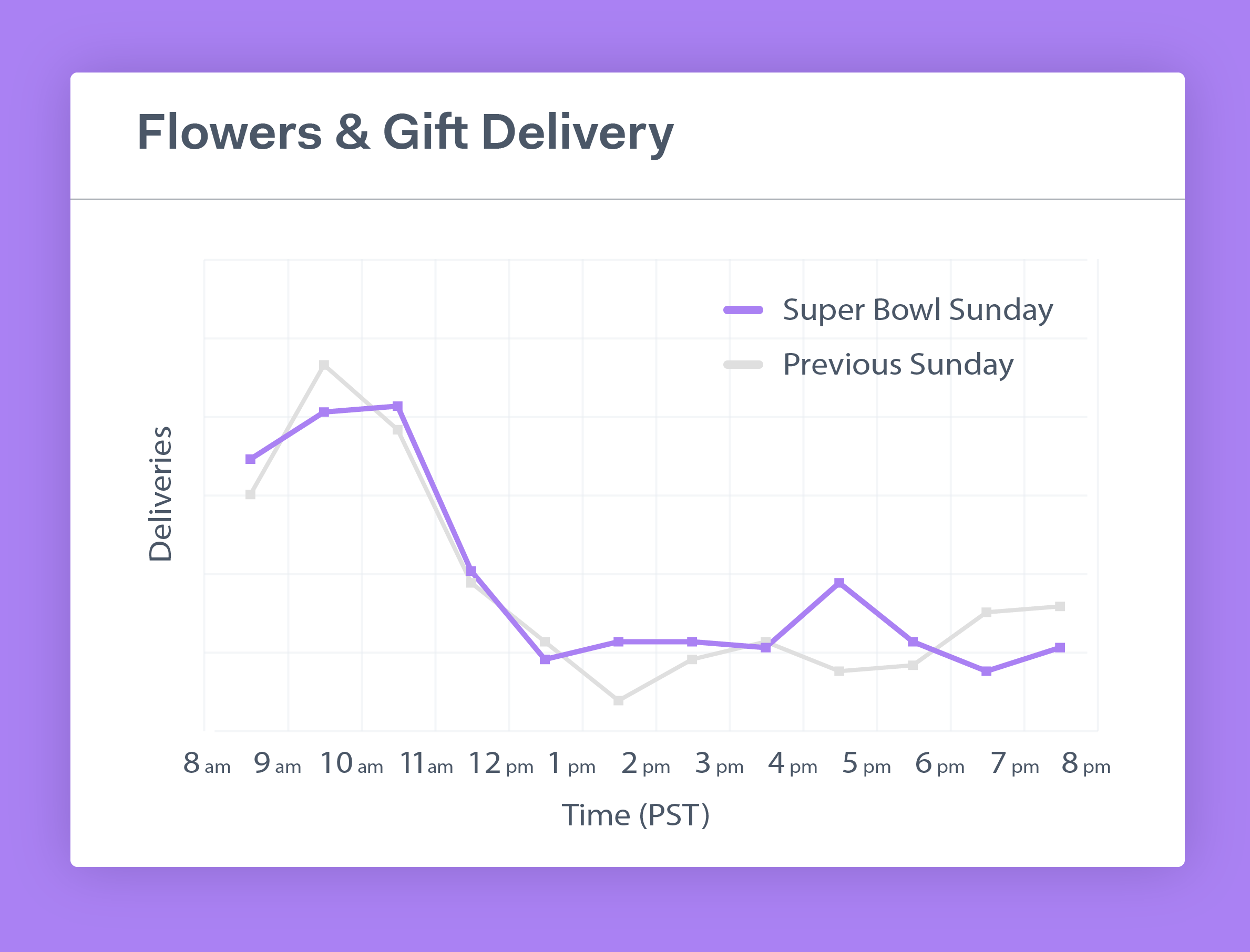 ---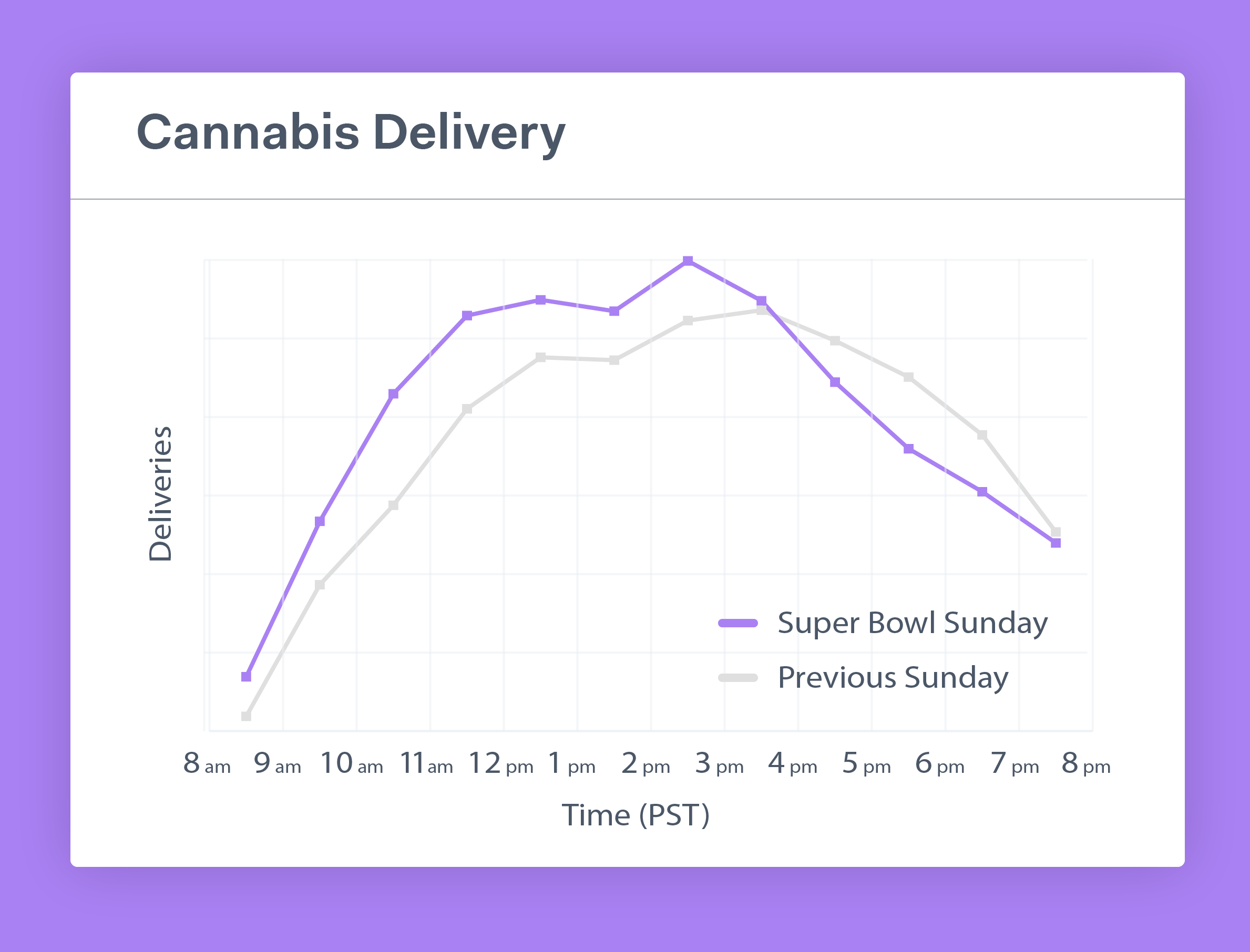 ---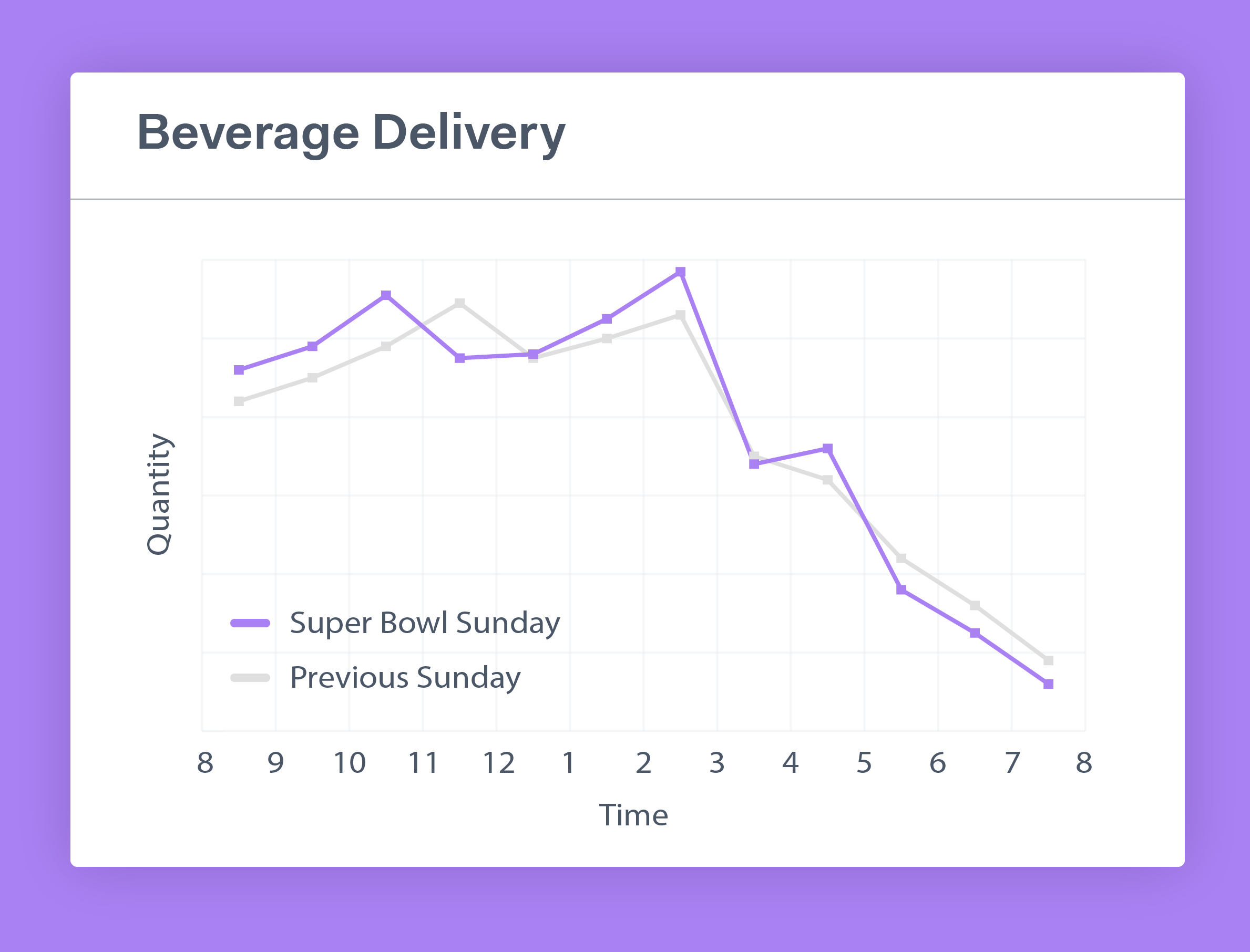 ---
Tune in next year for what is sure to look different than this one!