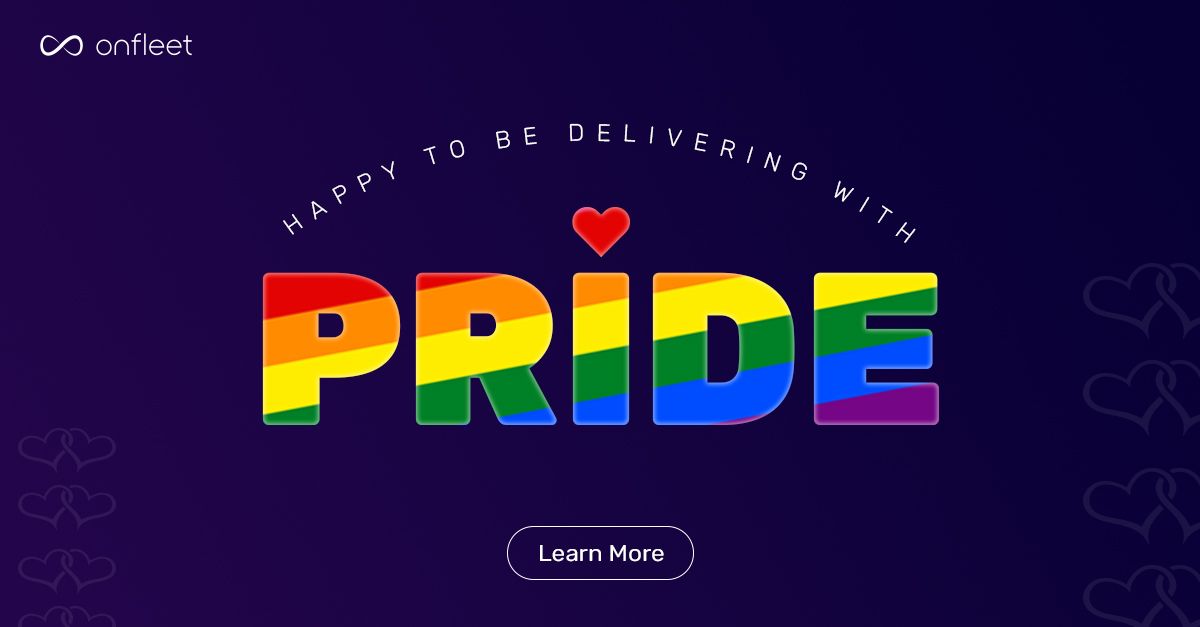 "The beauty of standing up for your rights is others will see you standing and stand up as well." ― Cassandra Duffy
Onfleet values a diverse and supportive workplace. We take meaningful action in how we hire, communicate, and treat each other. We think about every user who interacts with our product, ranging from a focus on the driver experience, customer touch points, and features to serve admins and businesses that help bring analytics and efficiency to a complex process. We also think about our place in the world and how our business impacts our planet. We recently launched our Onfleet Offset initiative to lead on a more sustainable way of doing business. This June, we are proud to continue to support our community through our Bright Funds campaign. In this company-wide effort, we choose a new worthy cause to support with our money, time, and attention. In honor of Pride month, Onfleet is dedicating our social media presence and this monthly giving campaign to the Pride Fund.
The 2021 Pride Fund supports organizations that promote the safety and advance the wellbeing of the LGBTQ+ community through advocacy, direct services, health accessibility, education, legal representation, and public policy changes. Through a single donation to the Fund, we support multiple organizations' initiatives working to ensure acceptance, equity, and justice for all.
The organizations benefiting from this year's campaign are:
• Lavender Youth Recreation and Information Center Inc
• Lambda Legal Defense and Education Fund, Inc
• Services & Advocacy For Gay Lesbian Bisexual & Transgender Elders Inc. (Sage)
• National Center for Transgender Equality
• The Trevor Project
Join us in celebrating Pride month and our shared LGBTQ+ community! If you haven't followed us on Instagram yet, check us out here! And, if you're looking for a cause-driven, supportive place, award-winning place to work, visit our Careers page.