As 2018 comes to a close, we wanted to take a step back to say… pheew! This has been a whirlwind year for Onfleet. Our platform powered well over 15 million deliveries in 70 countries around the world.
If you're keeping track at home, we powered 1 million deliveries during our first year, and are now powering more than that every month. Adding up the distance driven by the tens of thousands of drivers using Onfleet (our elves calculated this by hand), we tracked over 50 million miles of deliveries.
Let's take a look back at some of the new features that have enabled our customers to power those millions of deliveries and continue to create delightful delivery experiences.
---
Refreshed Dashboard Map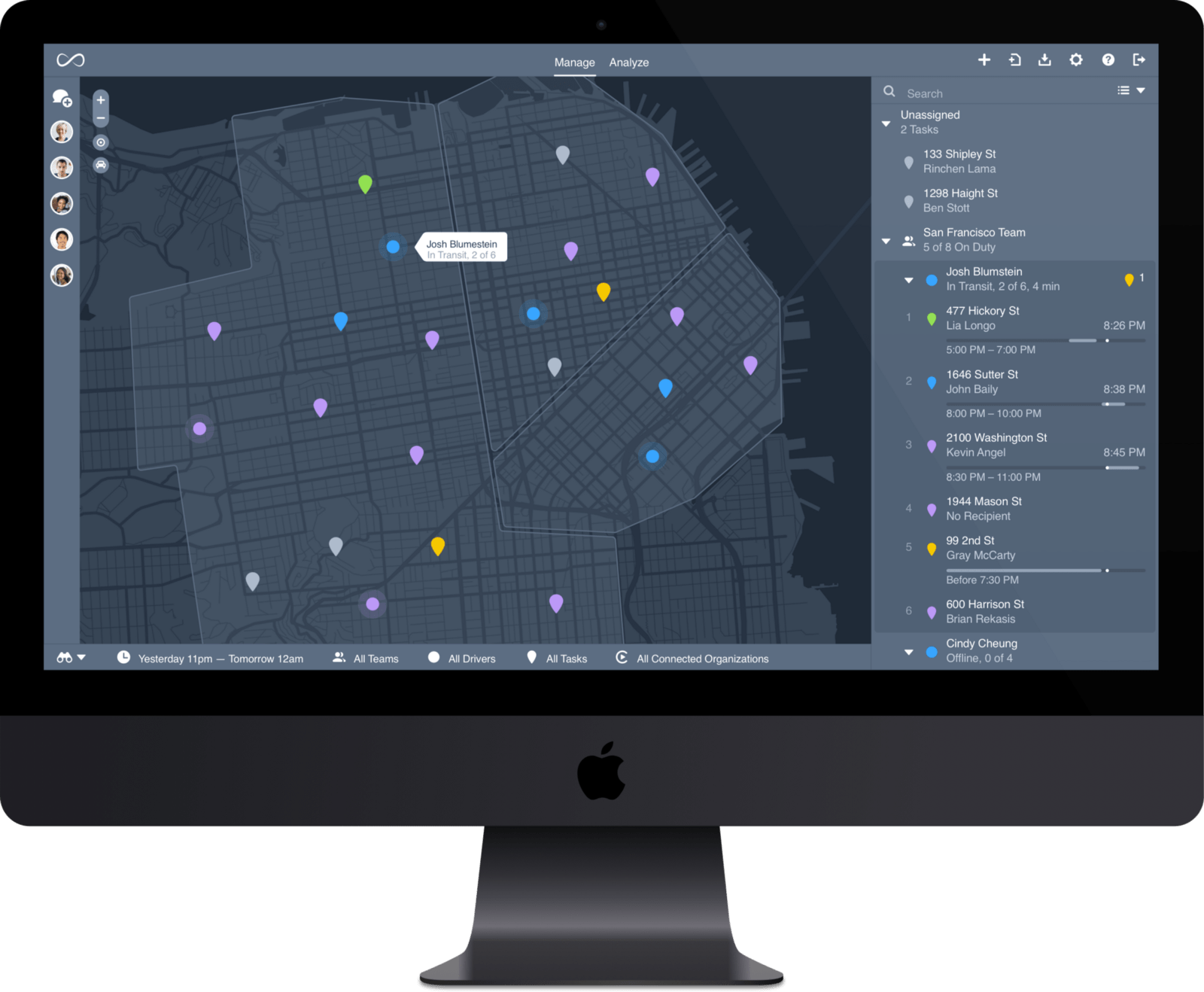 Our dashboard map underwent a major refresh with an emphasis on usability and performance for our high volume clients. At scale, we have seen increased speeds of up to 50% across the board.
We completely redesigned our map in partnership with Google Maps. This has allowed us to offer real-time global traffic visibility, detailed satellite imagery and public transit information.
We have also enhanced the user experience and interactions for the dashboard filters and map pins stacked at the same location.
Lastly, we introduced the ability to select tasks within specific polygons on the map. No matter what shape, size or wiggle your delivery zones have, dispatchers can now quickly select the right tasks at the right time.
---
Mobile Optimized Dashboard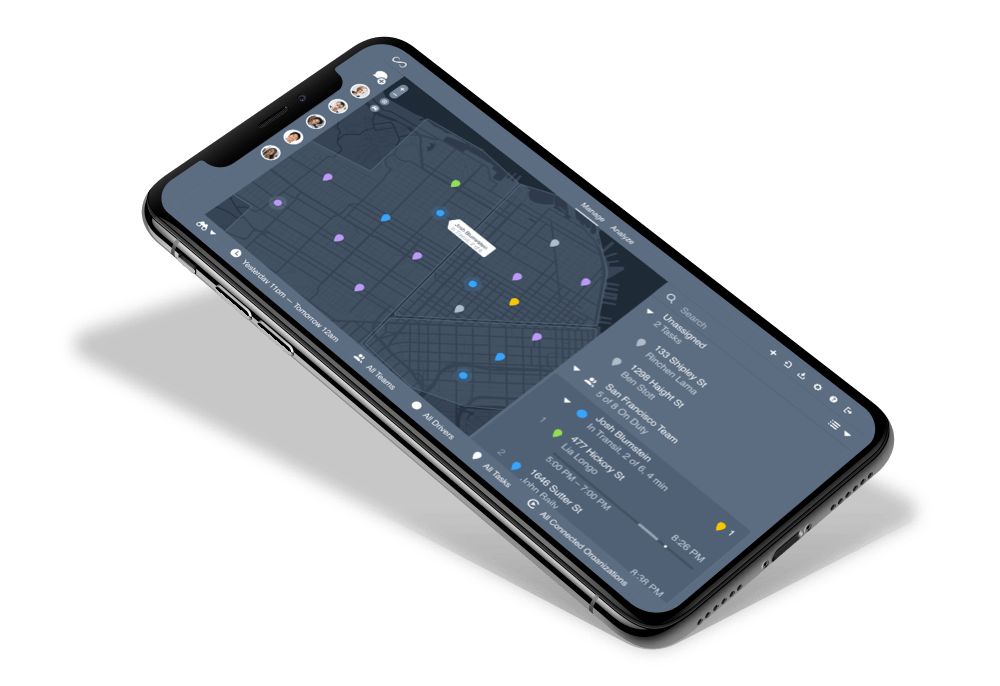 You can now dispatch on-the-go! Simply log in from your mobile device to try our new mobile optimized dashboard.
---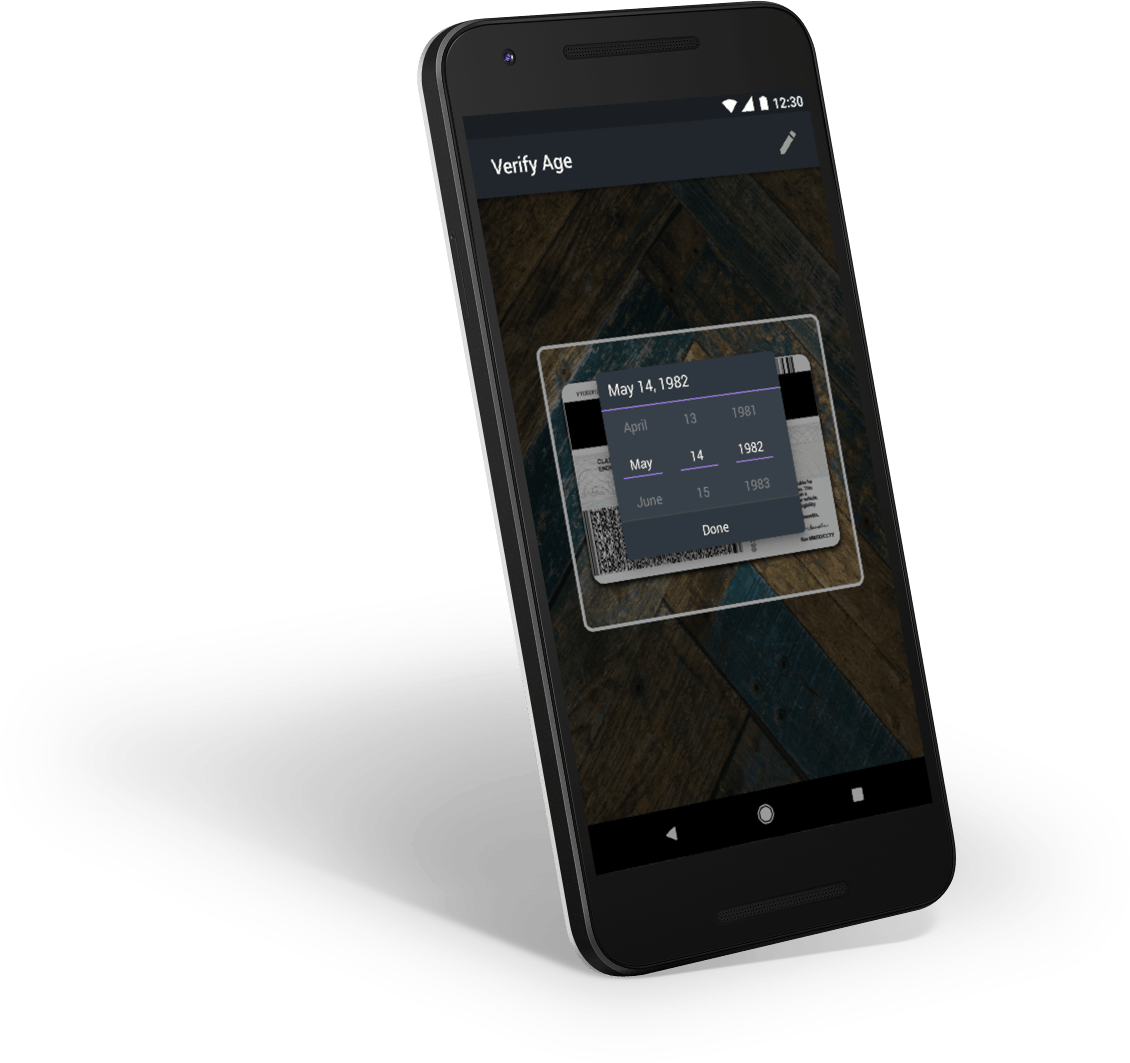 Drivers can now utilize our in-app ID scanner with age verification feature for alcohol, cannabis, or other age-restricted deliveries. We support the ability to scan any US or Canadian government issued identification card simply with the device's camera.
---
ETA Improvements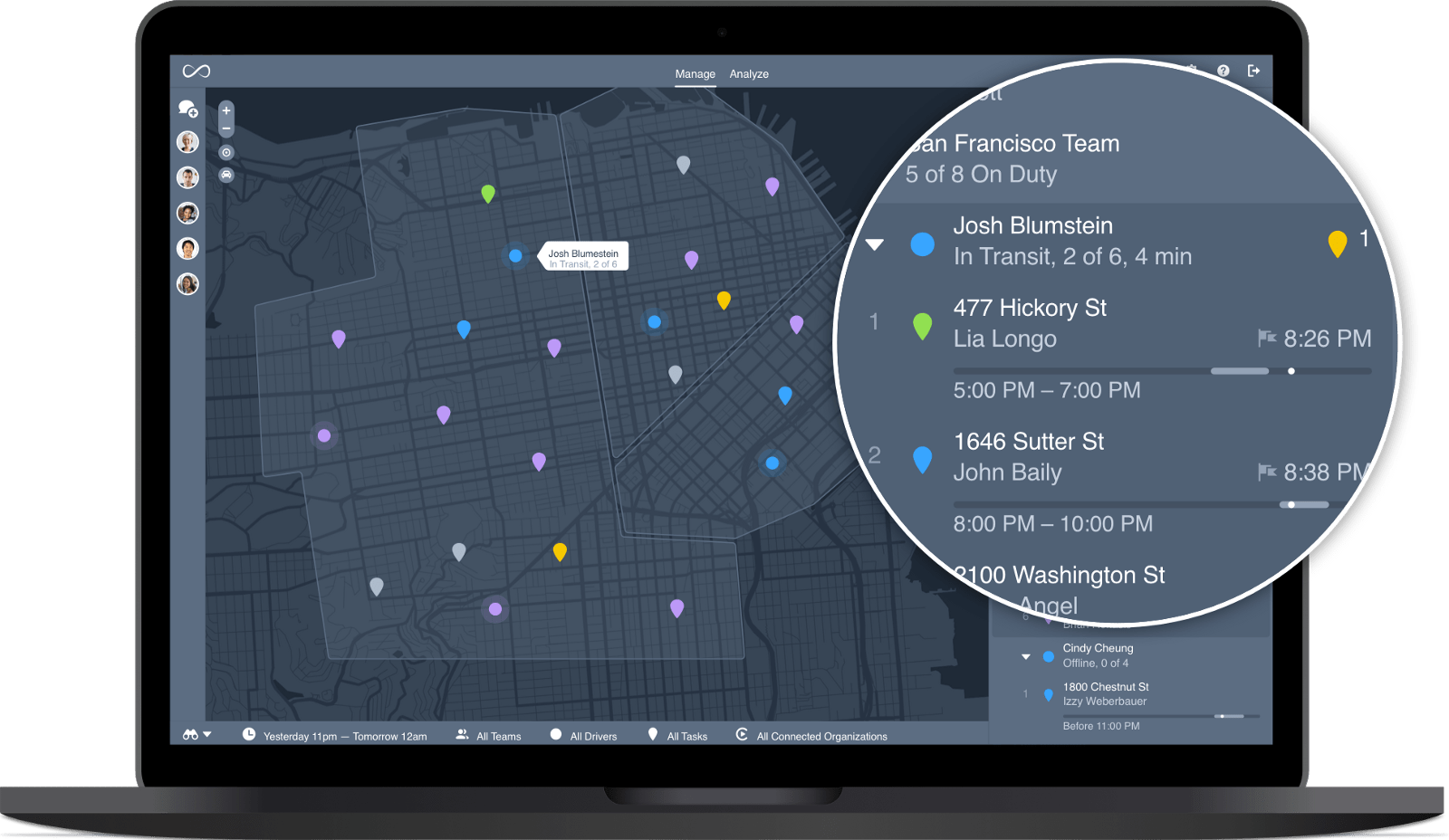 One of the most advanced features within Onfleet is our predictive estimated arrival times, powered by our proprietary machine learning engine (read more on this from our CTO). These models utilize the data from the tens of millions of deliveries running through our system. We've continued to train our models to improve the accuracy of these crucial estimates, particularly for rural areas and various vehicle types.
---
Driver App Improvements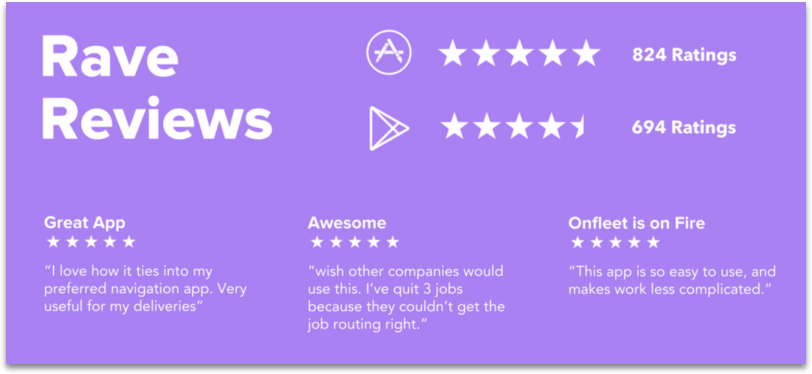 Onfleet has always been a driver-first software company. Our award winning driver app now has more than 1,000 5+ star reviews between the iOS App Store and Google Play Store. We've enhanced stability of the driver app across the board and greatly improved battery usage rates.
---
New Website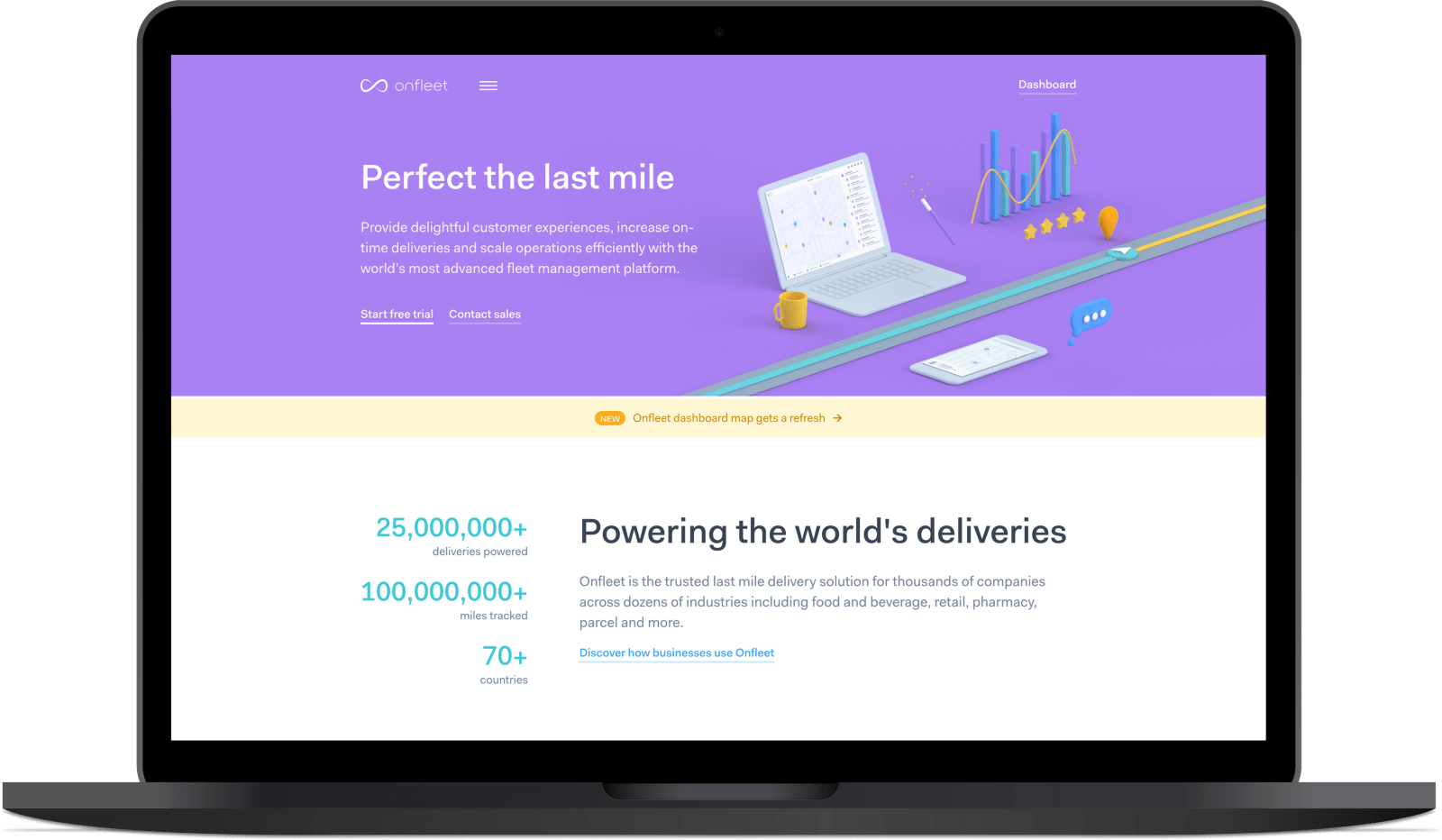 We completely redesigned our website! Check out our fresh new look at onfleet.com.
---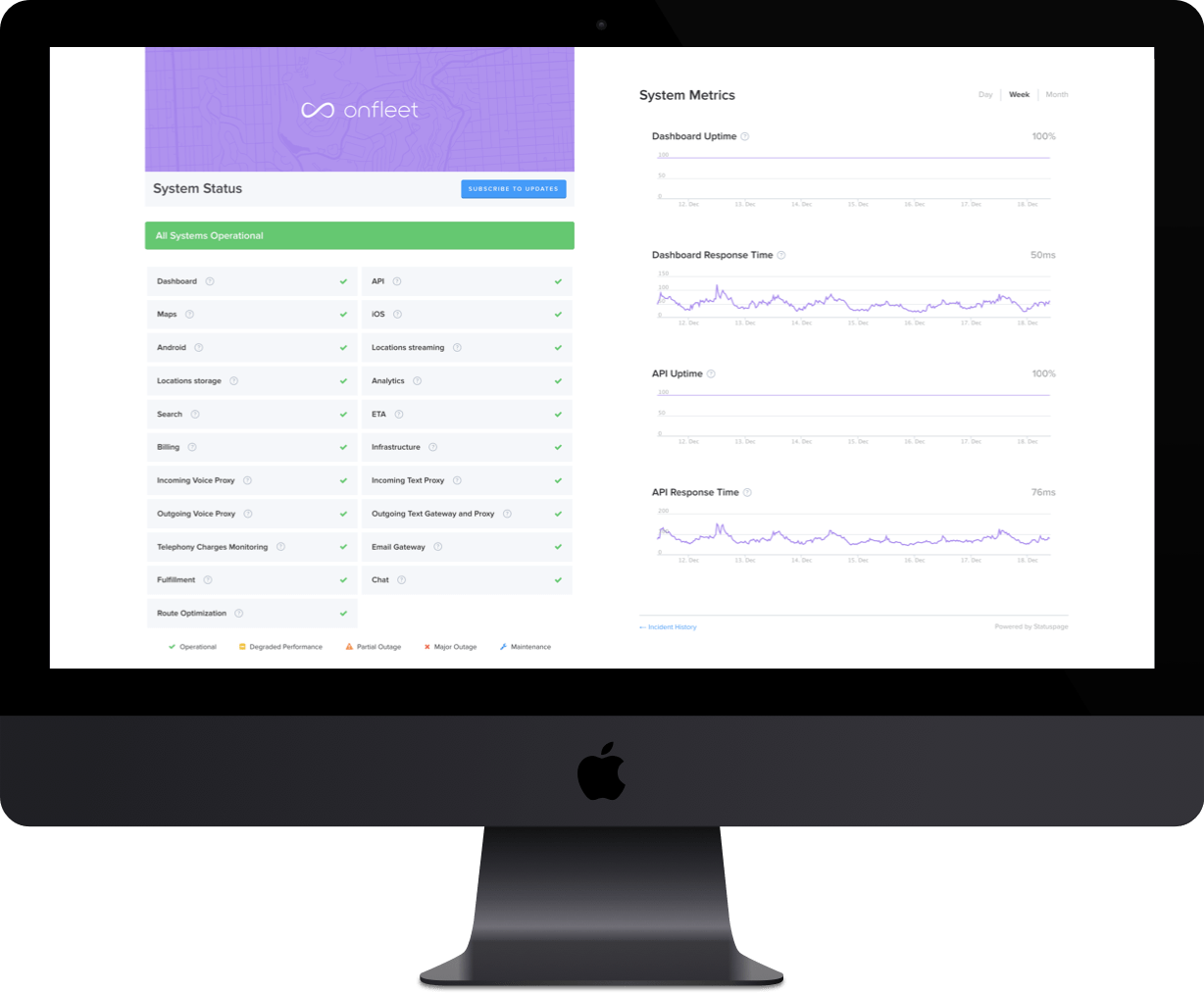 In addition to the major releases mentioned above, our engineering teams have continued to squash bugs and support the most stable logistics platform on the market.
---
Stay Tuned
Whether you're a current Onfleet user, or you are in the market for fleet management software, we look forward to working with you in 2019. When it comes to stability, usability and scalability, we work hard to continually deliver the world's leading last-mile logistics platform.
If you would like to inquire about any of the above mentioned releases or how Onfleet might solve your delivery management needs, please don't hesitate to reach out here.
Cheers,
The Onfleet Team