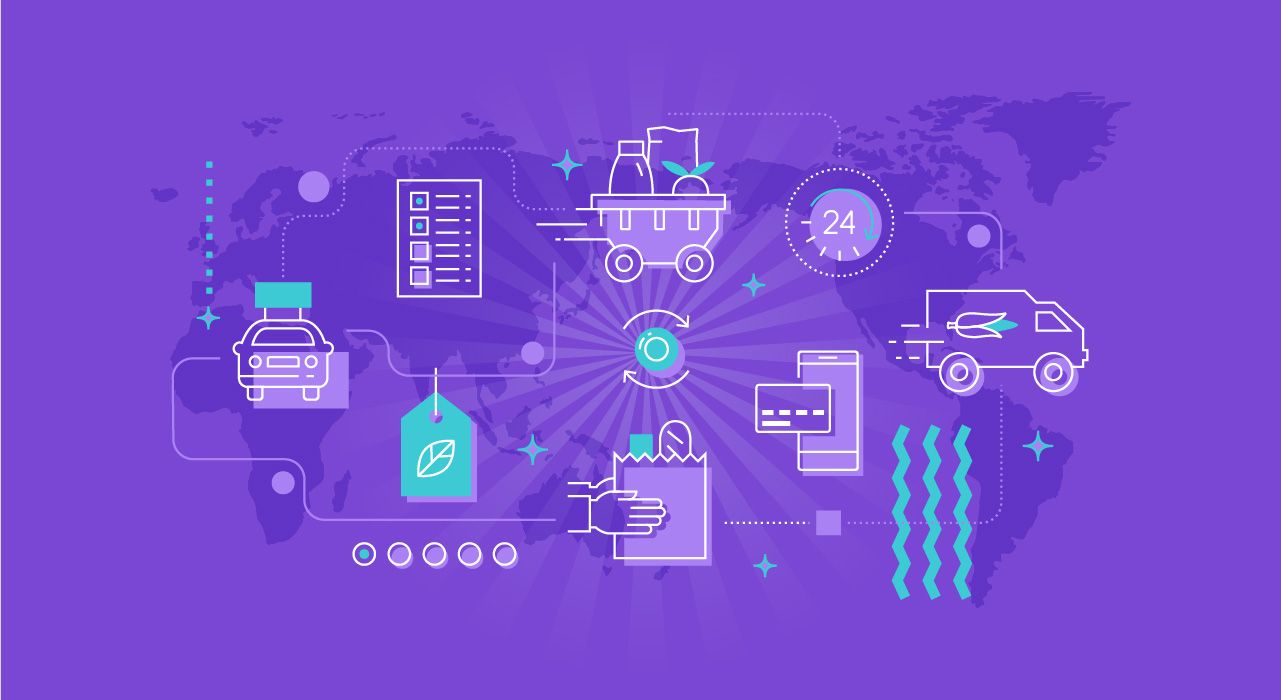 Grocery is one of the most competitive segments of modern e-commerce. Consumers today demand higher quality, faster delivery, and lower prices. Clint Rainey of New York Magazine wrote: "In a climate of fierce competition, store owners are racing to roll out new technology, lower prices, and win, by any means necessary." While expectations are soaring, customers are remaining loyal to the brands they already know. In the second quarter of 2019, no grocery delivery provider shared more than 9% of another delivery company's customers.
Several key brands have positioned themselves at the forefront of the grocery e-commerce and delivery industry, but the space remains competitive through large investments, continued innovation, and existing brand recognition.
---

Amazon is the leader in grocery e-commerce with market share of 18%, representing an estimated $2 billion in food and beverage sales. The U.S. grocery industry competitive arms race has greatly escalated since Amazon acquired Whole Foods for $13 billion in 2017. Amazon includes free one-day delivery with no order minimums for their over 100 million Amazon Prime subscribers.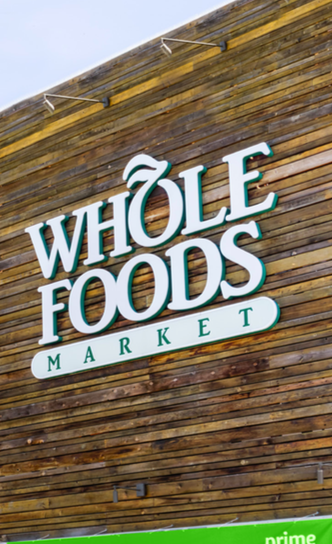 Despite major market penetration by leveraging their existing delivery infrastructure, they continue to battle themselves by offering two services: AmazonFresh and Amazon Prime Now. The former, their first grocery delivery offering, is one of the only major grocery services on the decline. On the contrary, Amazon Prime Now has experienced triple year over year sales by offering select Amazon products along with Whole Foods groceries within two hours.
In a major move, they recently eliminated the $14.99 per month fee for all Amazon Prime customers that were already using Amazon Fresh, making their two-hour service essentially free for those users.
---

Walmart has signaled the expansion of delivery options as a major priority, announcing plans to allow for delivery from more than 1,600 of 4,700 locations by the end of 2020. Paired with a grocery "distribution center of the future" Walmart is positioning itself to take the top spot in online grocery.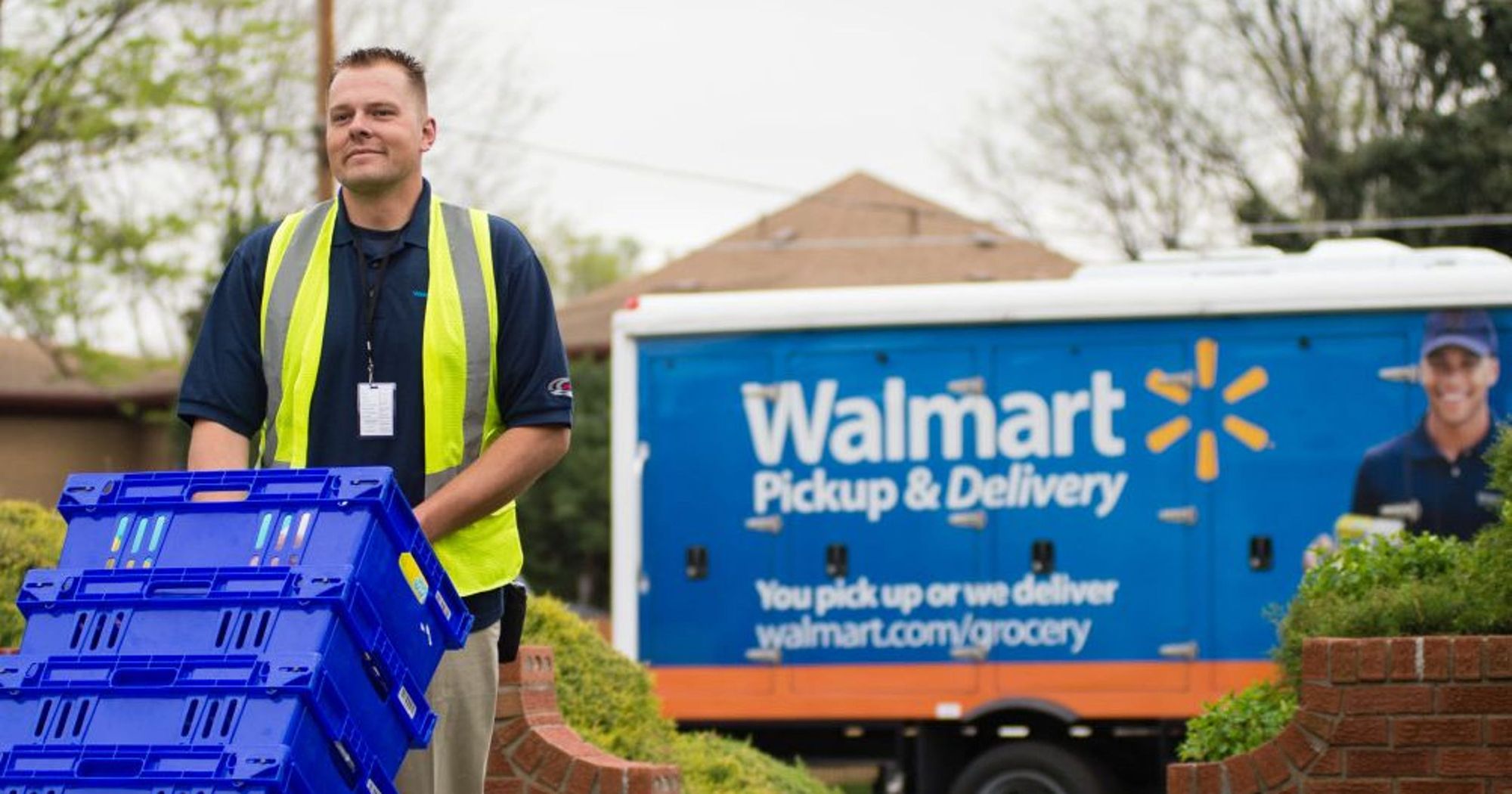 Coupled with pickup and delivery options, Walmart actually has an estimated 60% more customers than the nearest competitor. They have also unveiled a delivery subscription called "Delivery Unlimited" for $98 per year to compete directly with Amazon Prime and other subscription-based options.
---

Target, who acquired their way into the grocery delivery space with the purchase of Shipt for $550 million in late 2017 is the third-largest player in the space. Shipt's same-day delivery options are now fully integrated into the Target.com domain, eliminating the need for customers to go to the Shipt website.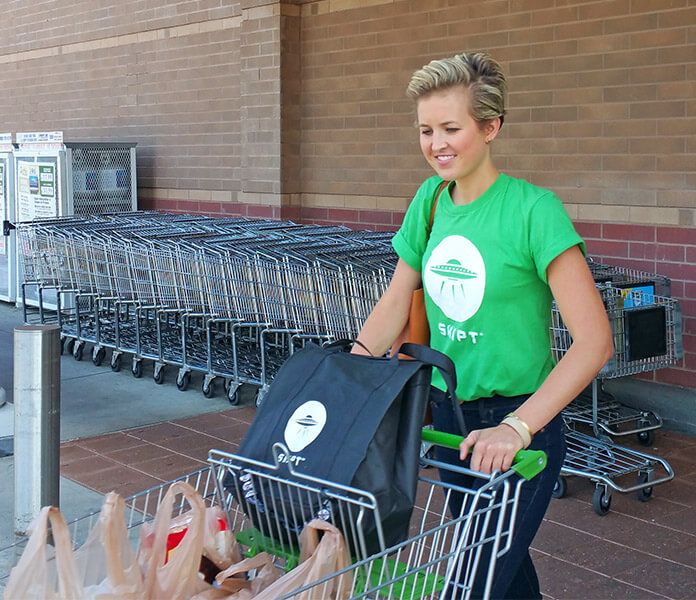 Target has attributed "well over half" of their most recent year-over-year growth to same-day fulfillment advancements, including pickup and Shipt deliveries, and claim this isn't slowing down.
---

Despite being phased out from Whole Foods and Target after each acquired competing brands, Instacart has raised over $1.2 billion to date and continues to grow. While they aren't the only technology startup tackling grocery delivery, with a valuation north of $7.5 billion, they are certainly a trendsetter within the space.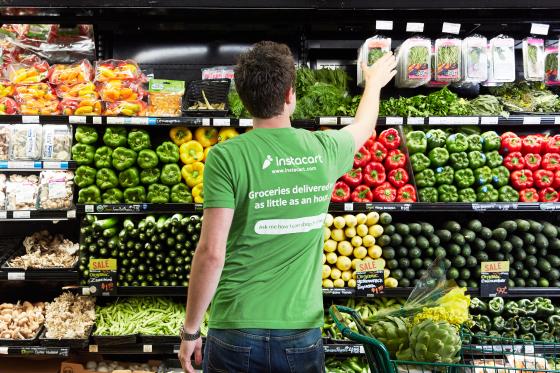 Boasting a sophisticated app that customers can use to order from a network of 300 unique retailers via 20,000 US stores, Instacart is winning on customer choice. In the future, Instacart could work directly with consumer brands with "the intention of eventually competing against its current customers" in an effort to replace the grocery stores themselves.
---

A handful of very well funded venture-backed technology companies are not
far behind. Doordash has raised $2 billion and offers delivery from grocery stores through its workforce of "Dashers". They boast coverage in all 50 U.S. states as a result of their restaurant delivery service, which has now surpassed all other competitors in market share.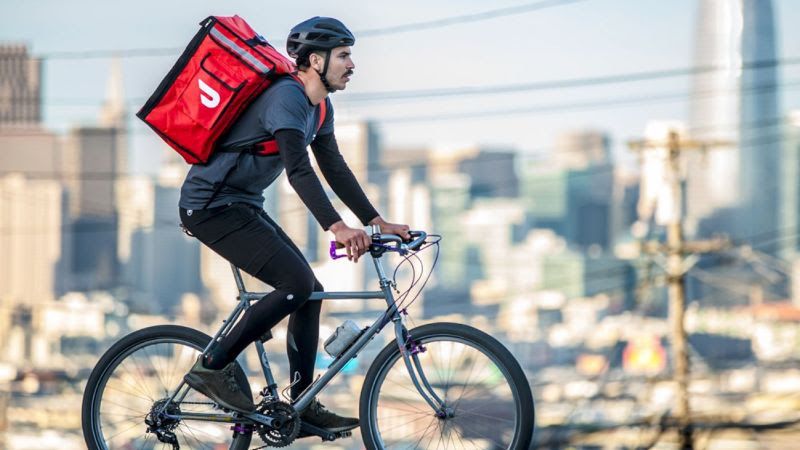 While Doordash has a massive delivery workforce, it remains to be seen whether Dashers can be retrained and repositioned as a grocery delivery workforce. As Instacart and Shipt have already discovered, picking and delivering 1 to 3 orders per route is a prohibitively expensive way to execute a grocery delivery business. Like many Silicon Valley companies however, an underlying hope remains that sustained scale will bring costs down as technology replaces human labor (sidewalk robots, autonomous cars, drones).
---
Others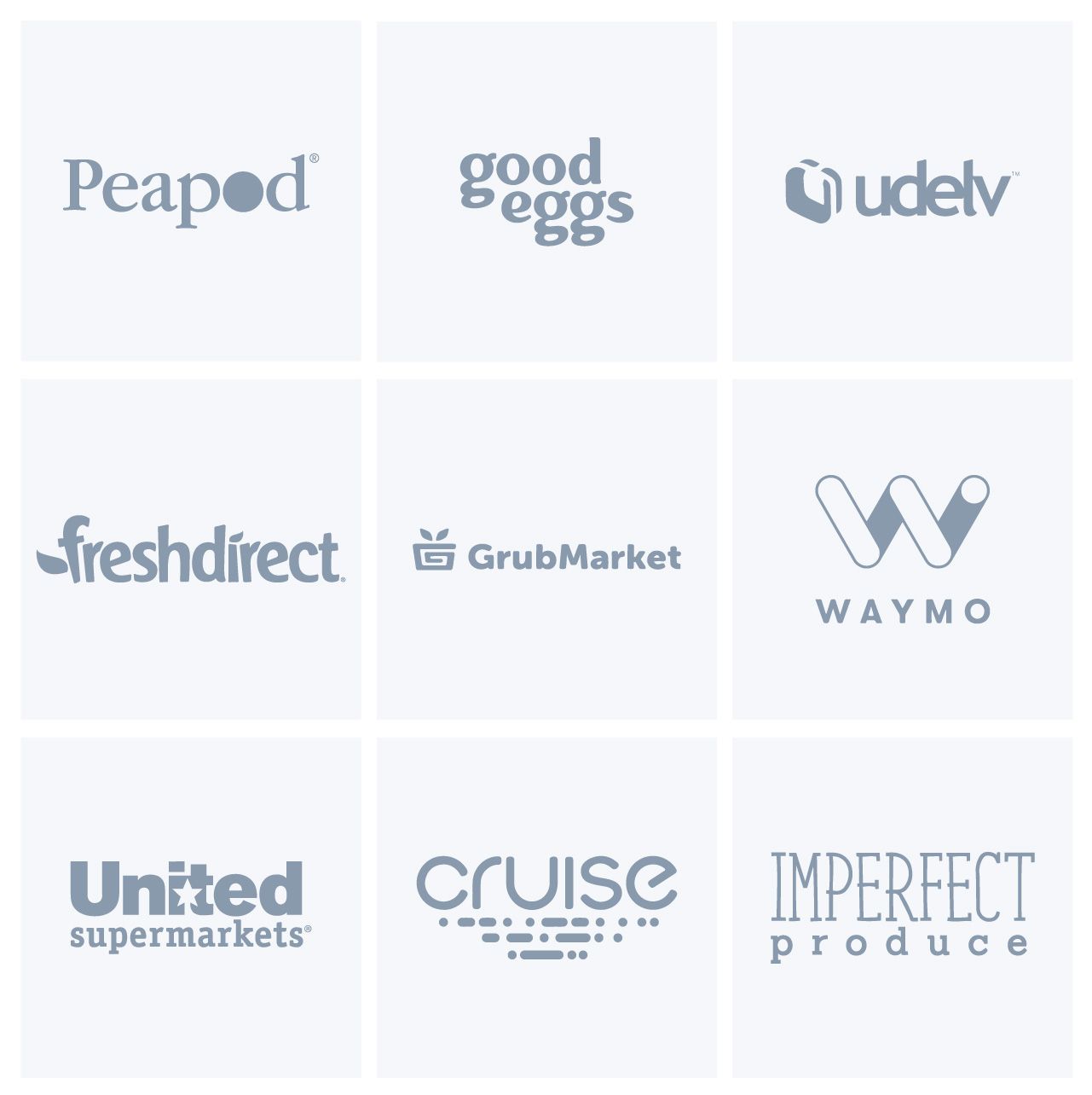 Kroger, the second largest grocer in the US, just recently broke ground on a $55 million fully automated grocery packing warehouse geared towards delivery. This is a part of an exclusive partnership with UK-based automation company Ocado. Texas-based H-E-B now delivers more groceries than anyone else in the Lone Star State. United Supermarkets, an Albertsons subsidiary, as well as Safeway, have exponentially grown their delivery operations over the past year.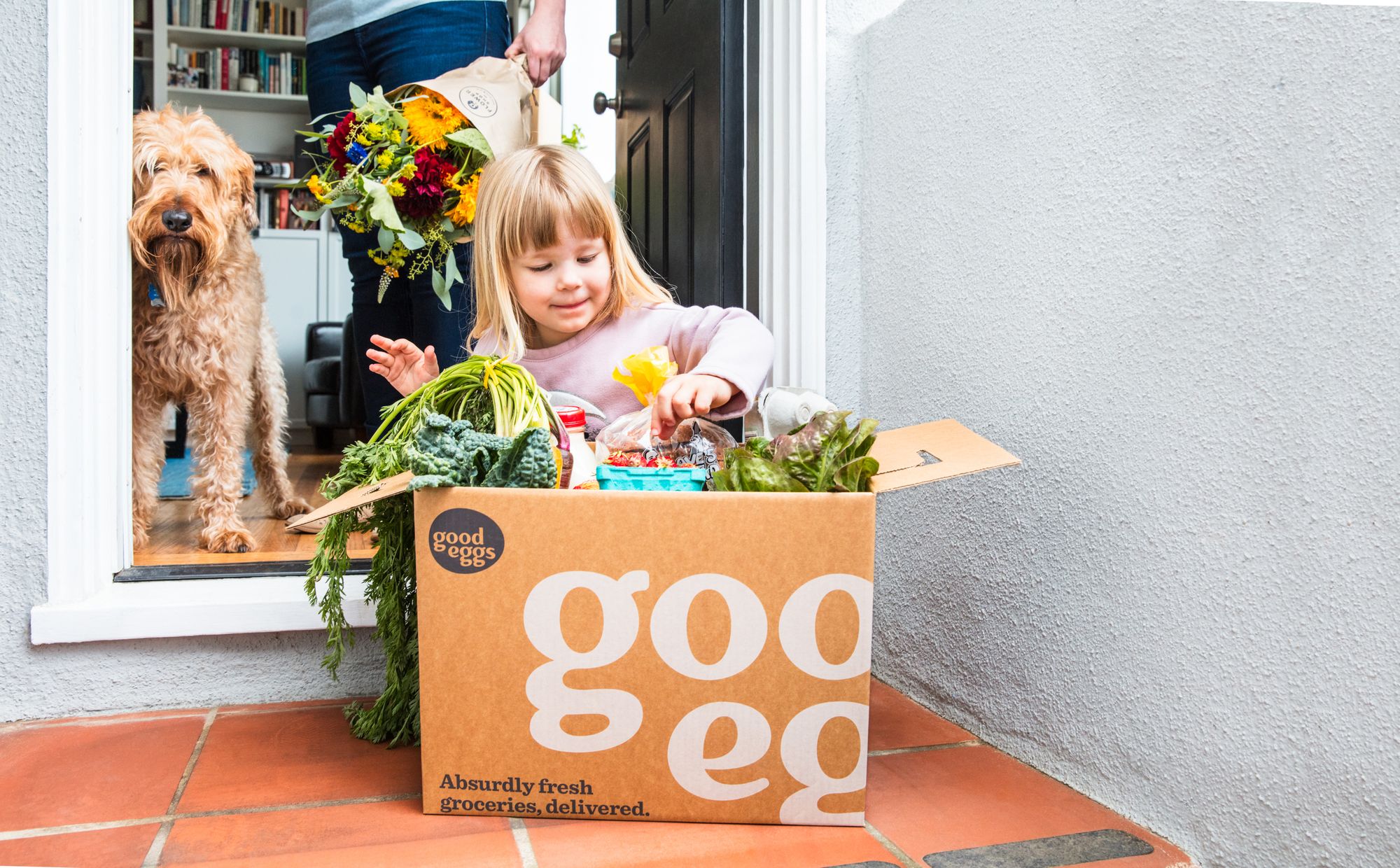 Additionally, there are direct-to-consumer companies innovating in the grocery delivery space, including FreshDirect, Peapod, Imperfect Produce, Good Eggs, and GrubMarket, to name a few. These brands are competing with traditional grocers by eliminating the brick and
mortar presence.
While still in its infancy, it's also worth mentioning the autonomous delivery space is heating up. Nuro recently raised a staggering $940 million from the SoftBank Vision Fund and is performing tests with Kroger in Texas. Additionally, Udelv, Waymo, and Cruise are all performing their own autonomous delivery pilots with grocery brands.