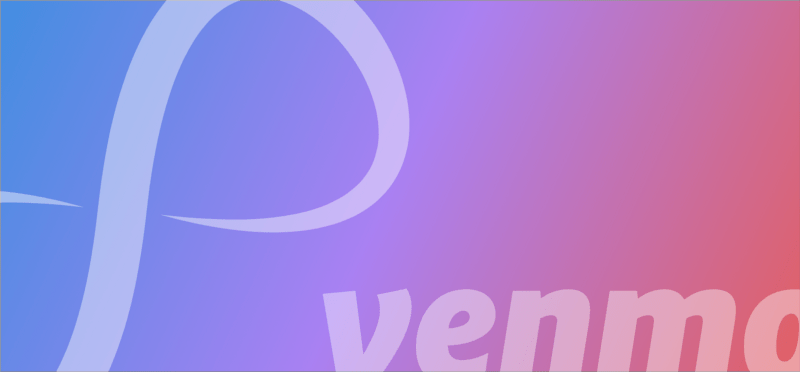 While Onfleet doesn't currently support tipping through our platform natively, we recently saw a very innovative approach by one of our clients that gives their customers a way to tip their delivery drivers through Venmo. The logistics manager of this company reported a significant increase in tips to their drivers following successful delivery experiences.
Here at Onfleet, we love seeing our users finding new ways to utilize our software and this is yet another great example! Let's take a look at how this system was setup.
---
How did they create an Onfleet + Venmo tipping system?
The basis of this simple tipping "integration" is the customer messaging feature within Onfleet. This feature allows a user to customize the messages that customers receive at various delivery milestones. For example, when the driver starts a delivery task, the end-customer will receive a text, facilitated through Onfleet, letting them know the driver is on the way with a live tracking link.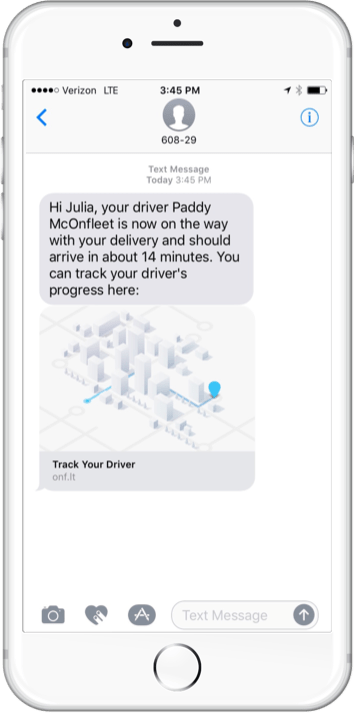 What this clever user did was simply customize the message that their customers receive after the driver has completed a delivery task, encouraging them to leave a "thank you tip".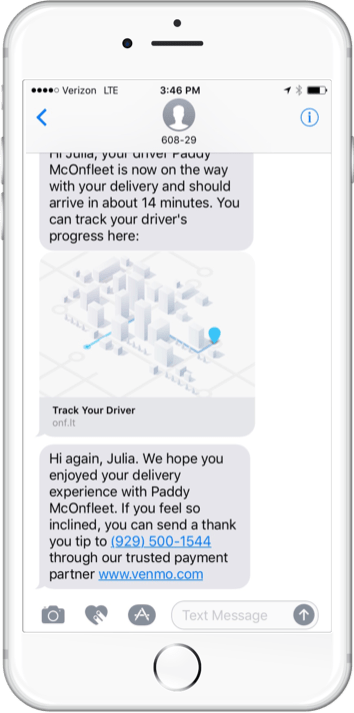 By inserting that particular driver's phone number into the message, through a merge tag, they created a way for each customer to easily copy and paste the phone number into Venmo to send a "thank you tip".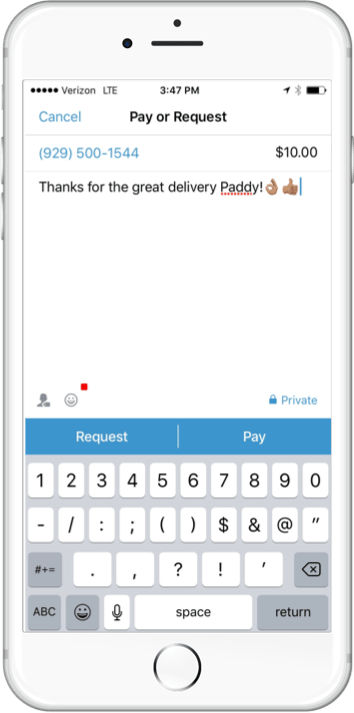 While this approach requires a bit of work by the customer to leave a tip, at the very least it puts the option out there for any especially delighted customers to thank a driver for a great delivery experience. The option has proven to be a relatively easy way to facilitate a simple tipping process because many people are already familiar with Venmo.
Most importantly, with the increased driver tips, this has helped this customer continue to keep their drivers happy and on the road!
Note: We recommend confirming with your drivers whether they are comfortable having their personal phone numbers shared with your customers before adopting this approach.
---
Have any interesting or creative ways that you or your teams are using Onfleet? Drop us a note, we'd love to hear about it: blog@onfleet.com