About Thistle
Thistle's mission is to make eating nutritious, plant-based foods incredibly convenient and accessible. The company was founded in 2014 with the vision of ensuring access to a safe and abundant food supply composed of real, whole foods that both improve human health and reduce our environmental footprint. Each day, Thistle delivers thousands of meals to customers throughout California.
---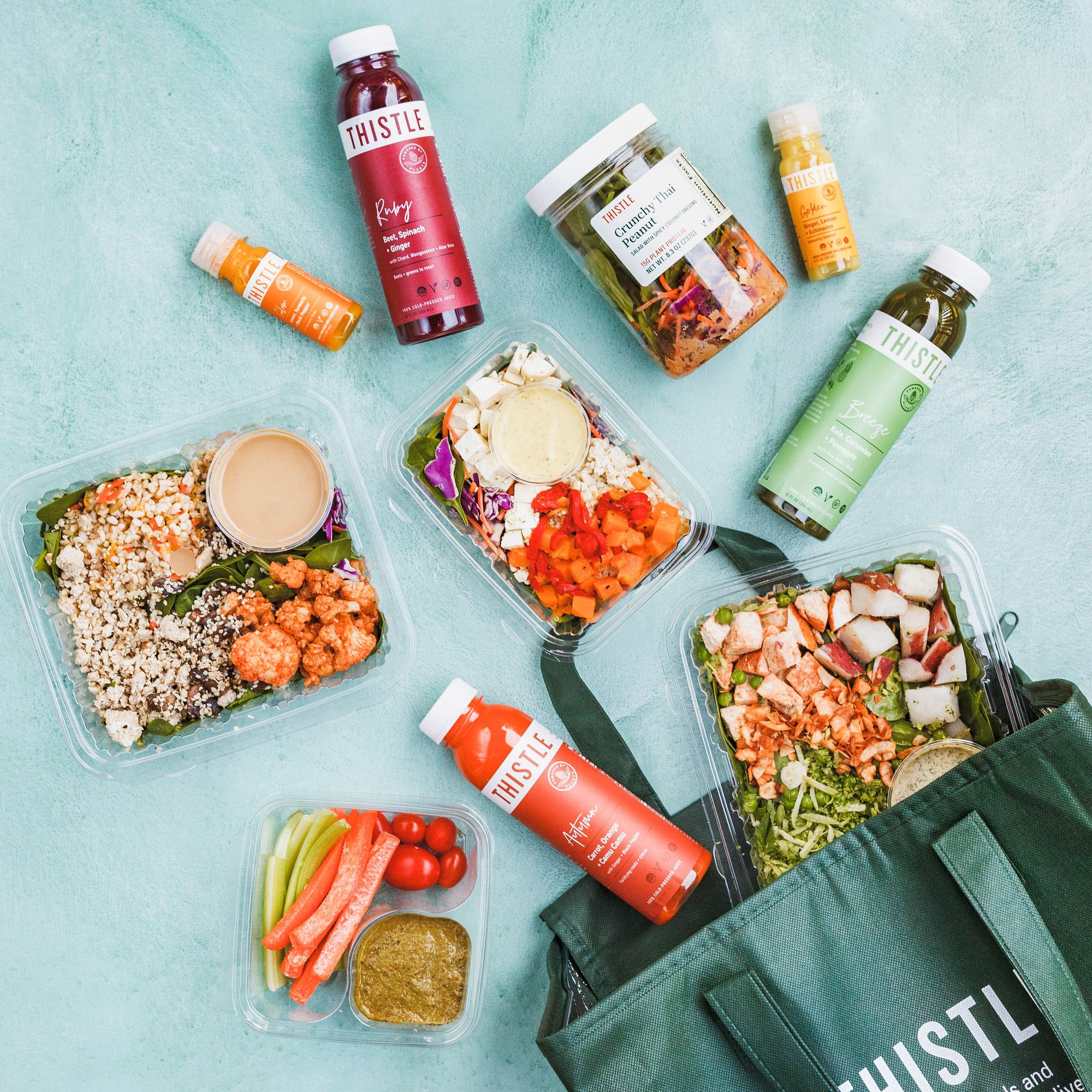 The Problem: Bringing delivery in house requires a solid delivery management infrastructure
Thistle initially used a third-party company for delivery, but eventually decided to bring the function in house, to gain better control over the customer experience. The Thistle team knew that having the right infrastructure would be crucial, and one of the main elements was delivery management software, which would enable Thistle to automate most delivery logistics including routing, tracking, delivery management and customer notifications.
"Thanks to Onfleet's intuitive mapping, we've found that our existing delivery staff can accommodate 10-20 percent more deliveries per day in the same timeframe."

–Reese Hunter, Fulfillment Manager, Thistle
---
Enter Onfleet
After evaluating options, the company decided on Onfleet, a SaaS offering that was simple to deploy and use, while also  offering all the features Thistle required to manage delivery efficiency.
"Onfleet has unlocked driver accountability, and that in turn has really helped us improve our delivery performance," says Reese Hunter, Fulfillment Manager at Thistle.  "Our On-Time Delivery rates are now consistently 95+ percent, and thanks to Onfleet's intuitive mapping, we've found that our existing delivery staff can accommodate 10-20 percent more deliveries per day in the same timeframe."
Onfleet has also helped Thistle track and analyze data on delivery issues so they can be addressed, and service continually improved.
Christopher Haas, Senior Director of Operations at Thistle, reports that Onfleet makes its dispatchers' jobs infinitely easier. "Onfleet automates most dispatch issues, so our managers only need to get involved if there's a problem," he says. "Instead, they can spend time facilitating and overseeing delivery staff."
Onfleet's ETA calculation tool has also become essential for Thistle. "We text customers when our drivers leave, when the driver is approaching, and when delivery is complete," says Hunter. "All of that is automated through Onfleet."
---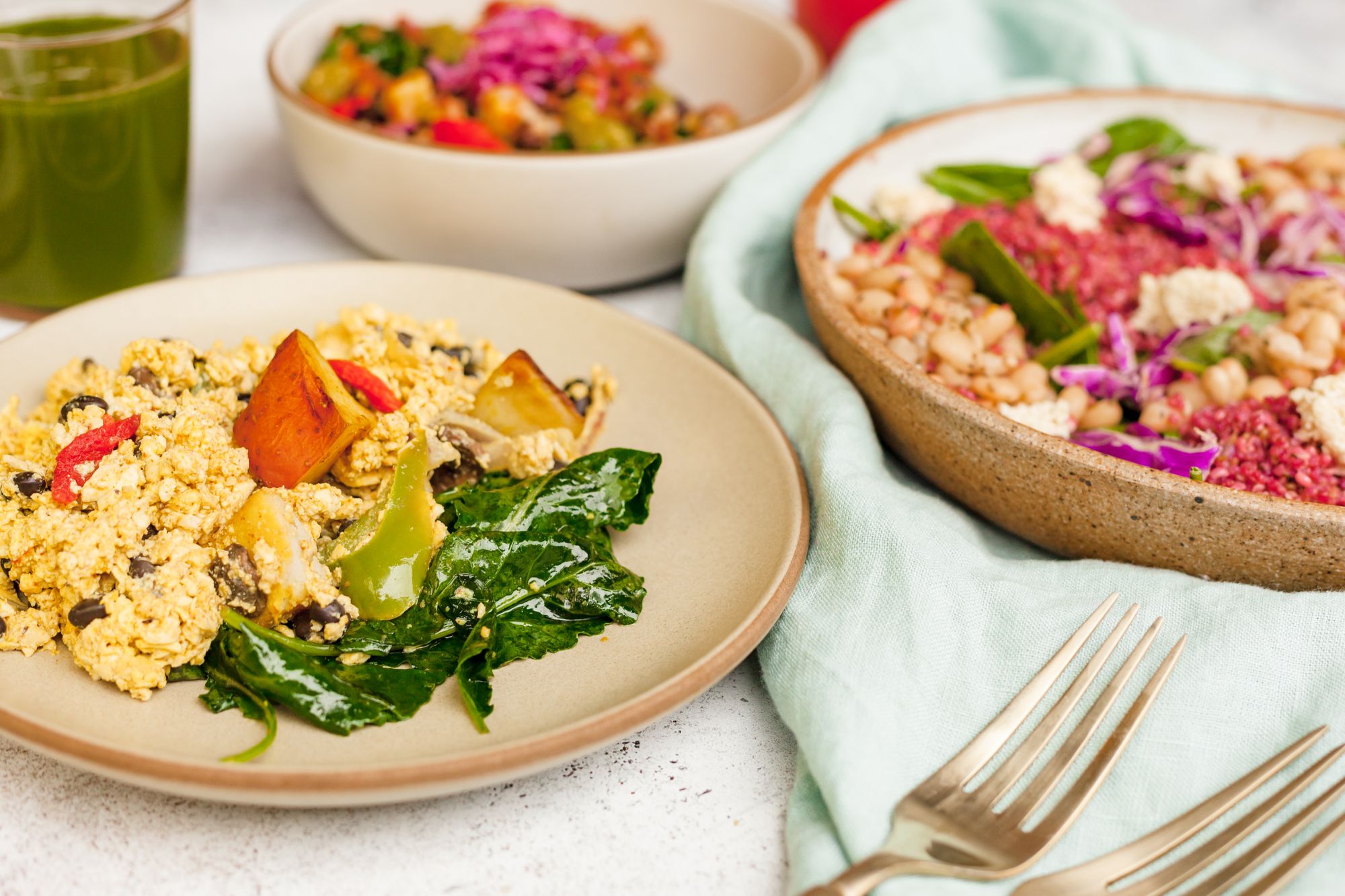 Onfleet keeps Thistle's delivery operation organized
Thistle's business has grown quickly – in addition to delivering locally throughout California, Thistle now serves the greater Las Vegas, Portland and Seattle regions, and also ships to surrounding states.  In summer 2020, the company moved into a newly expanded facility to accommodate its growing staff and operations. During especially busy times, Thistle also recently began supplementing its own full-time delivery team with contract staff from Wonolo. The Wonolo drivers are assigned routes and deliveries via Onfleet, and they use the Onfleet app the same way Thistle's full-time drivers do.
 
"It's been a pleasure supporting Thistle with vetted, professional drivers. Using Onfleet makes it even easier for temporary staff to onboard and complete deliveries on time."

–Mandeep Singh, Head of Business Development, Wonolo
Onfleet has been essential for helping to manage delivery volume growth. "Onfleet keeps us very organized going into every delivery cycle, so we keep our customers happy and coming back," says Haas.
 
"We've been really happy with Onfleet's technology and service. They serve us beyond what we could get from any other vendor."

–Reese Hunter, Fulfillment Manager, Thistle