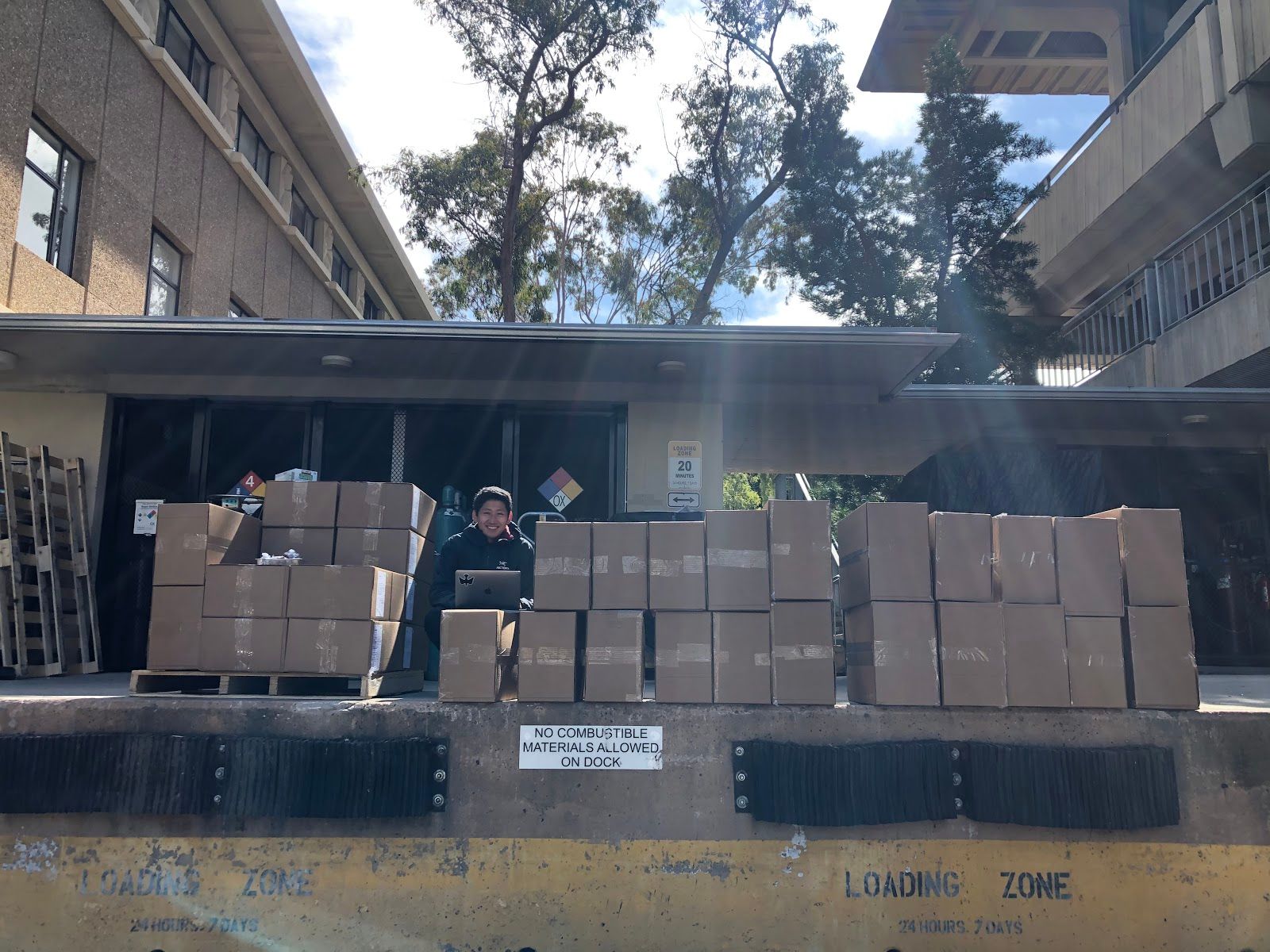 Committed to help
In mid-March Yukinobu Tanimoto, a Ph.D. candidate in the Department of Civil and Environmental Engineering at Stanford University, was preparing to abide by the San Francisco Bay Area's Shelter in Place order. A lifelong volunteer at the Frost Valley YMCA, when he heard about emerging COVID-19 volunteer efforts, he wanted to help. He could not have predicted his desire would result in building a volunteer team of Stanford medical and graduate students, Bay Area donors, major businesses, and Onfleet. Together this impressive team has delivered more than 81,000 face shields, 300,000 gloves, 7,400 N95 masks, and 75,000 surgical masks to health care professionals in the Bay Area.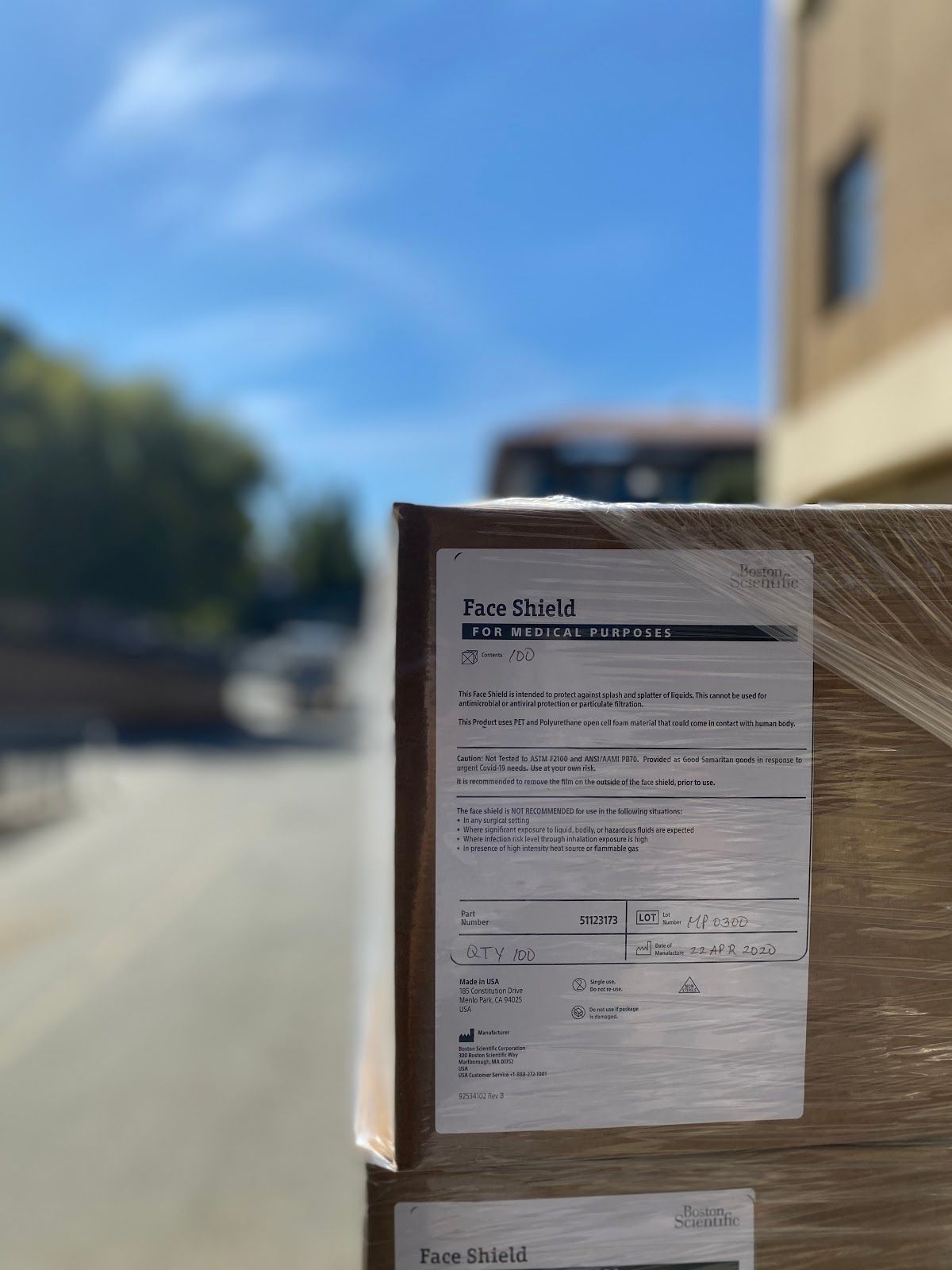 All the while, they have covered over 13,000 miles, to 220+ destinations including hospitals, clinics, senior centers, skilled nursing facilities, fire departments, and homeless shelters.
---
Donations Pour In, Delivery Becomes Critical
Yuki began by collecting PPE along with a group of Stanford medical students to help to prepare their community for an extreme shortage of PPE. They collected far more than they expected and reached out to hospitals and other small clinics that often are neglected by larger donors. They were surprised by the lack of general coordination. They embarked on distributing items themselves, starting relatively small with three drivers delivering to 20 destinations. Coordinating even a handful of volunteer drivers proved to be challenging. They also experienced logistical roadblocks like no clear designations for drop-offs at hospitals strained by COVID-19.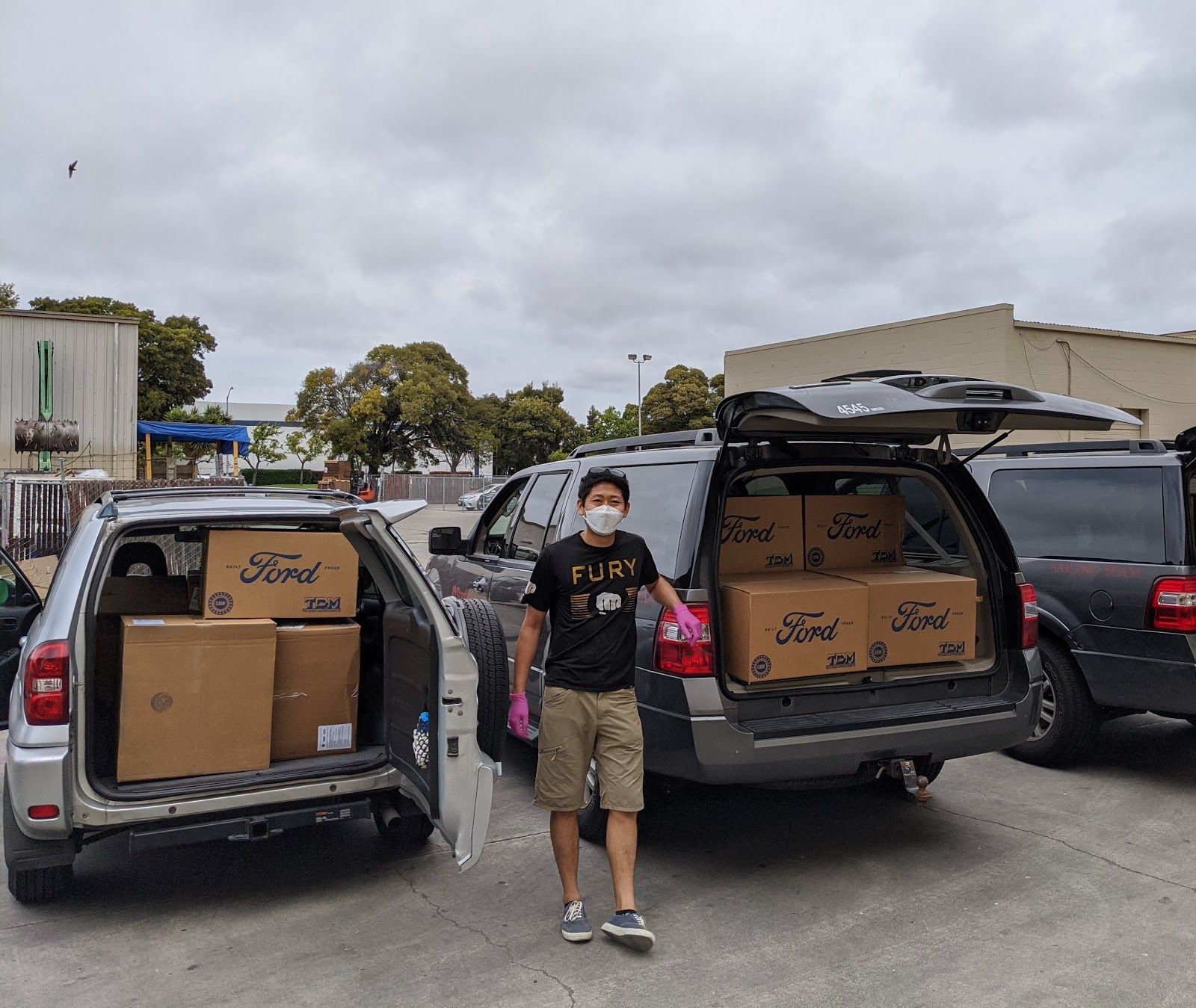 Nevertheless, their program grew overnight when local donors led by Boston Scientific contributed massive resources. This led them to partner with GetMePPE-SF to better consolidate their efforts. Something Labs joined this team to add thousands of face shields, and PPE designed in the Bay Area to their list of donations to distribute. As the supply shifted from PPE collected from the community to manufactured PPE, to PPE designed and made in the Bay Area, all these groups needed their equipment delivered, but at a much larger scale.
---
Deploying Onfleet
With supplies acquired from these generous donors, Yuki needed a system to effectively coordinate these efforts. He discovered Onfleet who is donating its software to all those delivering mission-critical items during COVID-19.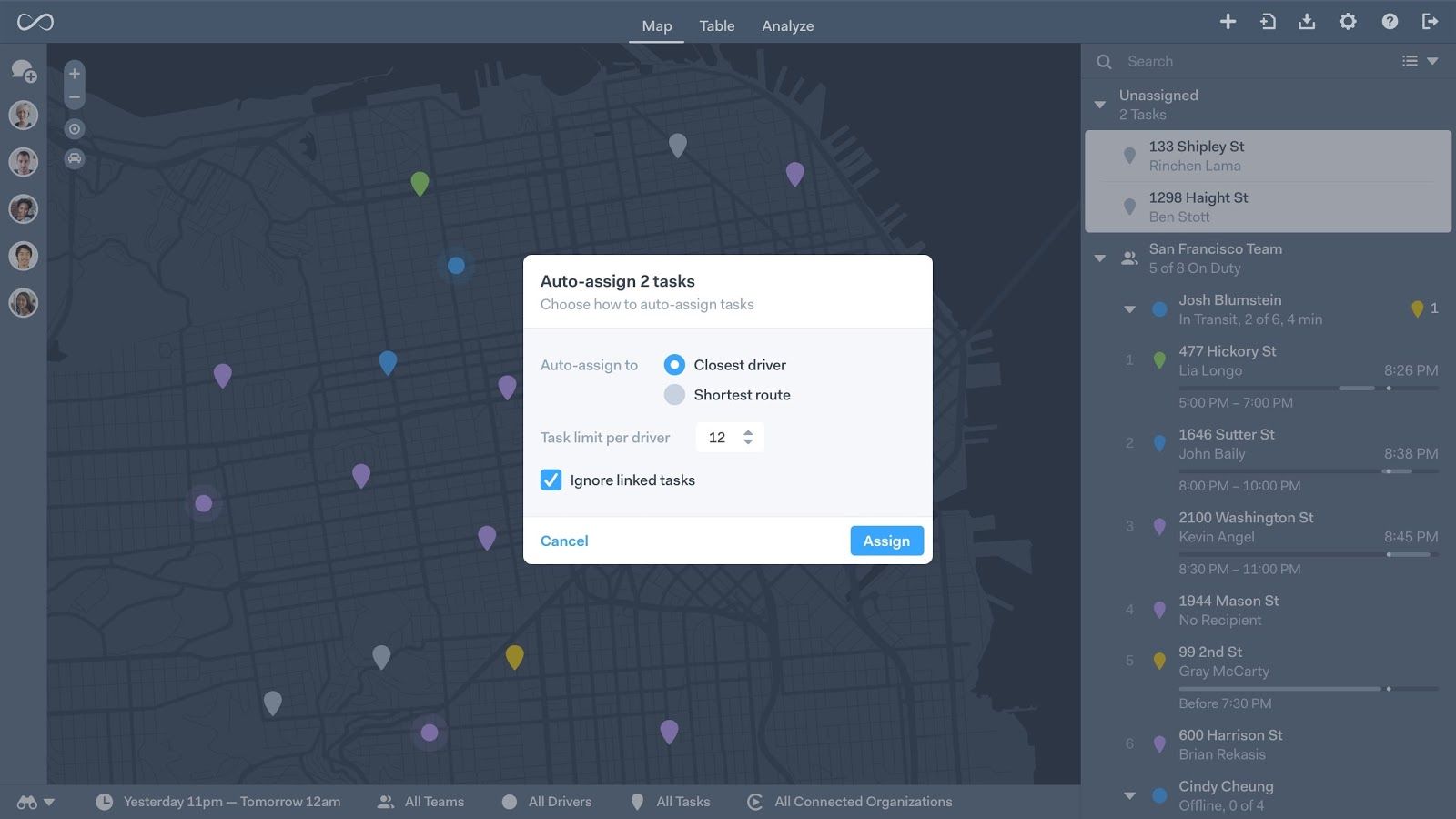 "I'm a full-time Ph.D. student studying ocean waves. I have no background in logistics or operations. All of a sudden, I had a massive delivery program to run."
He found Onfleet "really easy to use, allowing me to communicate with dozens of volunteer drivers." Yuki and his team expanded to serve clinics, homeless shelters, and senior centers. This meant less volume, more destinations, more time, and the need for route optimization. In addition to the increased destinations, the group had to continually adapt to new challenges and to continue to ensure the safety of the growing list of drivers and recipients.
---
Features Highlighted
Some of the tools Yuki and his team mentioned have been incredibly helpful while they learn logistics on the fly have been:
Easy Spreadsheet Task Export
"I could replicate tasks easily and communicate specific instructions from hospitals to keep all deliveries safe."
Through a simple .csv import, users can import thousands of delivery tasks right into Onfleet with no integrations.
Richness of each task
"Each task conveys so MUCH!"
Onfleet helps display all of the details about a delivery empowering drivers to be successful while in the field. This information includes, but is not limited to recipient phone numbers, names, specific on-site instructions, delivery time windows, location specific details and more.
Additionally, Yuki's team found it incredibly helpful to input latitude/longitude for delivery locations.
Export feature
"We had a donor offer to reimburse drivers for their gas. I was able to pull the specific mileage in one click to make this generous donation go into effect immediately."
With one click, Yuki's team could export a .csv file containing hundreds of data points about every delivery that was made.
Contactless signatures and deliveries
"This goes beyond drop-offs. It allowed drivers to pick up and drop off while being socially distant, and on the schedules that worked for their schedule. It's important to deliver PPE, but equally if not more important to keep drivers safe. We had volunteers call small facilities a day or two ahead of the planned delivery, communicate the need for a socially distant drop-off, and relay all the information to the drivers by putting this in the task details"
One of Onfleet's newest features allows drivers to capture signatures from recipients without any contact. This has ensured the safety of the volunteer drivers and health care workers.
---
How long will his team keep at this?
While no one knows how long this pandemic will last, Yuki and his team are committed to the folks that rely on their deliveries. When asked how long they will continue operations in the Bay Area, he said:
"As long as it takes. We are here to deliver PPE as long as there is a need. Many of my drivers have told me that they look forward to delivering PPE, it gives them something to do, somewhere to go, and also a sense of purpose that they are actively helping out in this effort."

"In any crisis or disaster response, there are always things that someone could do. This could be done remotely, or on the ground, volunteers are just people that want to help out, to do something. I hope that with whatever challenges that we encounter in the next few months, people will feel that they can help out to do something."
---
For all COVID-19 responders: Free Services
If you are searching for a delivery management partner to help organize your community building initiatives, please do not hesitate to reach out. Onfleet is proud to have extended free use of our software to almost 75 nonprofits just like Yuki's Bay Area operation.
"I'm so grateful for all of the donations and volunteers, but as the delivery lead, especially for Onfleet for making it all happen.